Canteen Kitchen & Bar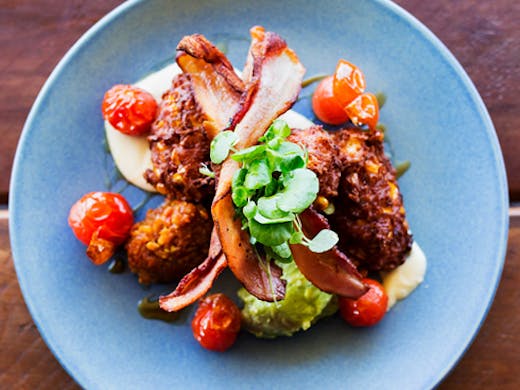 The Verdict
If you don't venture to Coolum Beach on the reg, you may not know about Canteen Kitchen & Bar, a stellar 2016 addition to the town's restaurant line-up.
With a breezy terrace giving you glimpses of the ocean and a sleek all-black interior featuring exposed pendent lights and concrete benchtops, this is where you're gonna want to escape to when you've reached your sunbaking quota.
More-ish cocktails and menus donning all the right things (think Citrus Smashed Avo on rye for breakfast, Organic Blue Corn Cajun Fish Tacos for lunch, and Crispy Skin Ginger Pork Belly for dinner), it'll be hard not to spend all day, every day grazing the goods.
---