Cellar Door On First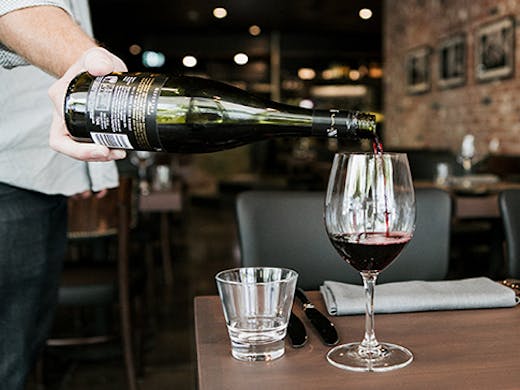 The Verdict
It's all about the wine. All. The. Time.
Nathan Rumble, chef extraordinaire at Backlane, will be at the helm of this dining venture and we couldn't be more thrilled about it, 'cause when it comes to food he's got some goodies under his belt already.
For starters there will be share plates of moreish cheese and drool-worthy antipasto selections, as well as tapas style dishes if you're in the mood to share. We're most excited about the Serrano ham layered with a fried oyster and sea succulents. How very Coastal of them.
For main the charcoal quail with quinoa, sweet pea, curds and whey has managed to piqué our interest, as has the Moreton Bay bug kiev with seaweed butter and kim chi.
And of couse the wine.
There's a wide variety available (yay) as Cellar Door On First will be stocking wines from all over the world (think: France, Italy, Spain, USA, Argentina, Portugal and more), however you'll be happy to know that Australian and New Zealand's finest will also be strongly represented in the mix.
So if you're looking for somewhere special to wine and dine on the Coast, then we suggest you put Cellar Door On First to the very front of your mind. 'Cause it's always a great time to devour some amazing wine. Amiright?!
Image credit: Amy Higg for The Urban List
---