Compound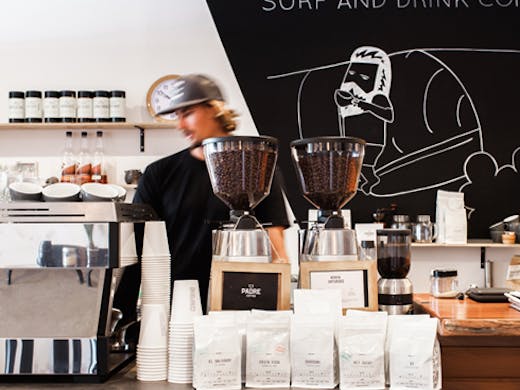 The Verdict
Compound's four walls provide a gallery like space for a mean espresso bar, vintage surf threads, relic boards, and free-flowing casual banter.
Their super friendly baristas use Padre Coffee to whip up everything from the classic latte, to cold drip and Aeropress, and are best paired with a TYO (that's Toast Your Own, guys) bagel or fruit toast.
If you come with a few extra gold coins, you might get to nab something from the second-hand racks and help raise funds for not-for-profit organisations that Compound supports. Pretty sweet deal, when you can drink your coffee and do something good for the community all before 7am.
---