Fior Di Latte Gelateria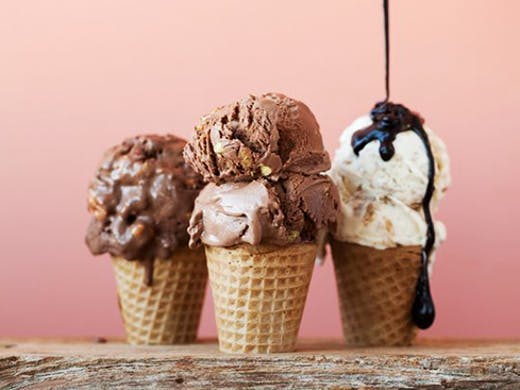 The Verdict
Now, if there's one thing that's guaranteed to get us all sorts of excited, it's the creamy frozen goodness of gelato, and we are super-stoked to reveal that Fior Di Latte Gelateria is tipped to drop in Mooloolaba's hottest new development—The Wharf—in just a few short weeks.
Now, we're not talking your average, adequate cookies 'n' cream flavours here. This gelato is next level, baby. We've heard rumours of flavours like fairy bread, prickly pear, and orange and cardamom, with add-ins like homebaked chocolate brownie, activated charcoal, and locally sourced, seasonal fruit.
Fior Di Latte Gelateria is the brainchild of Kim and Craig Galea, who bring us all sorts of magical creations at Pitchfork in Peregian.
If you're a loyal Pitchfork fan, you'll already be in love with the passionfruit roulade with Turkish delight ice cream that's a standard on the dessert menu. Well, in honour of this classic Pitchfork fave, Kim has created a signature Turkish delight gelato with pistachio praline, that's going to be on the Gelateria menu permanently.
So when do they start churning? Well, the fit-out is still happening (the vision is for sleek, polished concrete and summery sorbet pastels. Sooooo now!) but the grand launch is tipped for early July. If we can wait that long…
Image credit: Jeni's Ice Creams
---