Fit For A King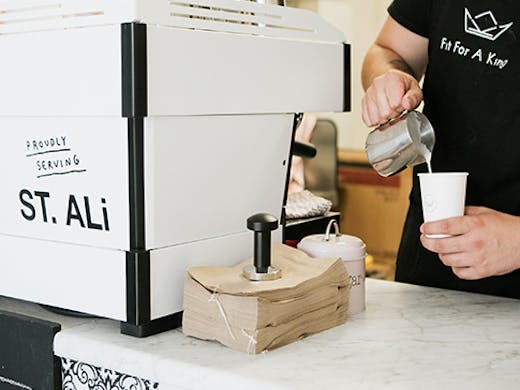 The Verdict
Let us just say, Fit For a King Coffee, lives up to its name baby, and then some. This brand spanking new gourmet coffee bar is like no other at Caloundra. Proudly serving up its caffeinated goodness from St Ali beans in good ol' Melbourne town. These guys really know how to make a decent drop of Joe. Don't believe us, well lucky for you, you only need to head on over to Caloundra to take a quick sip.
We live for the healthy noms and we're happy to say that delish food options such as salads and sandwiches are aplenty at Fit For A King. They also have vegan options too (yay!).
This week's salads are: zucchini, corn and pesto, lemony beet, lentil and chickpea (recommended to add haloumi) or lastly crunchy Thai quinoa salad. Not a salad fan? They're also serving up an amazing pulled pork burger on a beetroot brioche bun with slaw, chipotle mayo and crispy, crispy crackling. Yasssss!
Did we mention that these guys also do raw snickers bars too? They are double yum.
Image credit: Amy Higg for The Urban List
---