Flax Flower Collective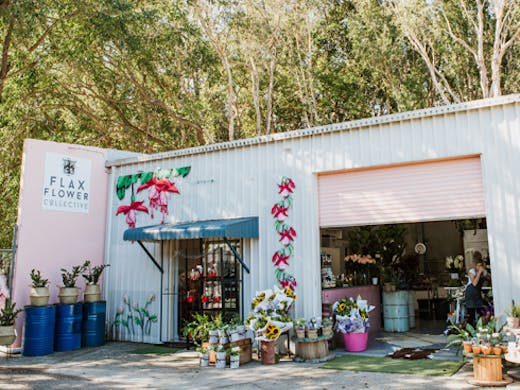 The Verdict
Screw diamonds. Flowers are a girl's best friend. And although we have a few fave florists on the Sunshine Coast, right now, it's all about Flax Flower Collective.
Recently moving from the heart of Coolum to a spacious warehouse, there's no escaping the "ooohhh I love it" that is bound to tumble out of your mouth the minute you lay eyes on it. With a baby pink roller door, buckets of grab-and-go country flowers, and tables of succulents sitting out front, this is one scenario where you can definitely judge a book by its cover. Or, in this case, a florist by its exterior.
Run by the incredibly talented Amanda Court, if you've ever bought flowers at the northern end of the Coast, had a wedding or another special event, chances are you've crossed paths with "Flax". And deservedly so. Their floral creations are next-level and will even have anti-flower peeps in awe.
Image credit: Amy Higg for The Urban List
---