Flying West Coffee Roasters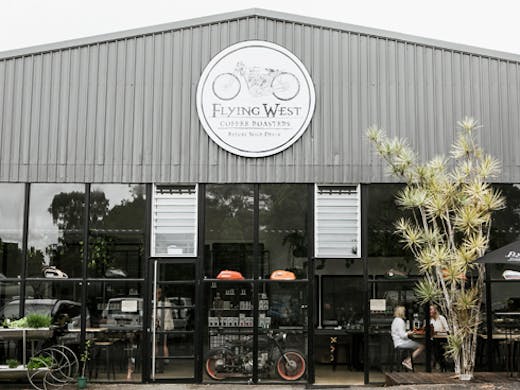 The Verdict
Situated on the outskirts of Noosa in Doonan, this hidden gem is changing the coffee game with every house roasted and carefully brewed cup of joe they create.
Built inside a renovated warehouse, from the outside Flying West Coffee Roasters looks like nothing more than a big shed. But step inside and you'll see a complete roastery behind large glass windows, plus a bustling cafe serving impeccable coffee and some of the most delicious spiced pumpkin and maple waffles we've ever tasted.
The modern industrial décor, hanging greenery, dark timber furniture and crisp white walls make this spot one of the most beautiful cafes around. Add to that chilled music, ambient lighting and the most belly-warming scents, Flying West is a spot you'll want to sit for hours just soaking it all in.
Image credit: Amy Higg for Urban List
---