Goodslice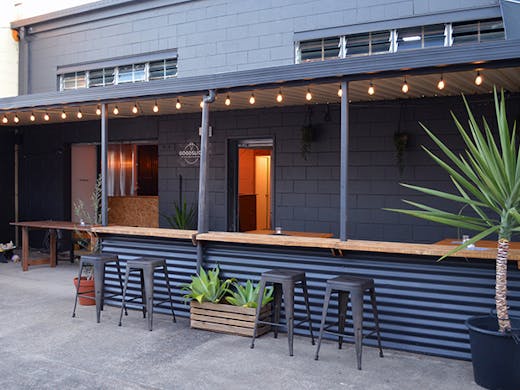 The Verdict
When the carb craving hits, you'll want to get yourself to Maroochydore's Goodslice, stat. The quirky BYO joint-slash-food-truck is tucked away at 48 Aerodrome Rd, and slings deliciously authentic neapolitan pizzas from Thursday to Saturday.
Not quite a sit-down restaurant but not quite 100% a food truck either, Goodslice is the perfect casual spot to sit back, relax and enjoy a damn fine slice.
"Our dough is freshly made in-house using Caputo '00' flour imported from Italy," owner Nick Jovic says. "It's fermented for a minimum of twenty-four hours to create the unique, sourdough base according to the generations-old neapolitan technique."
If you want to keep it simple, you can't go wrong with a pillowy margherita or a mild Italian fennel salami topping. Vegetarian naysayers will have to sample the delicious Ortolana, which features a combo of eggplant, capsicum, zucchini and Gruyere cheese that'll blow even the pickiest meat-eaters away. If you're feeling spicy, you'll have to put your tastebuds to the test with the spicy sausage, salami and jalapeno combo. There are also a few white base (no tomato sauce) pizzas to choose from, like the mushroom and bacon, with a ricotta base, Scamorza smoked cheese and porcini oil.
All the twelve-inch Goodslice pizzas are topped with fresh Australian Fior Di Latte, Gran Padano and specially selected extra virgin olive oil; you can also get low-gluten bases or swap out the dairy for vegan cheese and all the sauces are made in-house.
"There's nothing added, nothing preserved," Nick says. "It's pizza at its purest."
For dessert, you can sample gelato, ice cream or powdered cinnamon doughnuts from whichever food truck is available on the premises. Oh, and don't forget to BYO.
Image credit: Goodslice
---