Holey Moley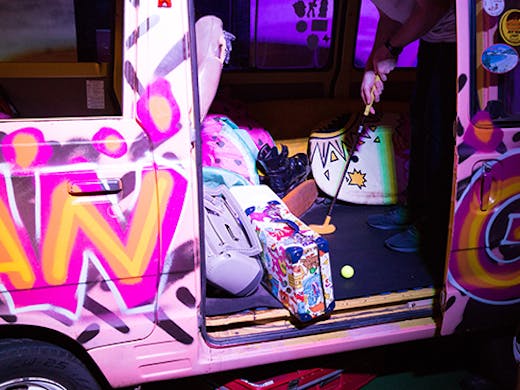 The Verdict
Holey Moley, the cult-like chip-and-putt that's taken the country by storm is fiiiiiiiiiinally coming to the Sunshine Coast and we've never been more excited to grab a set of clubs.
Holey Moley is an 18-hole crazy AF mini golf course soon to be joining the Big Top Shopping Centre on Ocean Street in Maroochydore along with a new and improved bowling alley, karaoke, The Caddyshack cocktail bar and even a state-of-the-art escape room. Eep! Yep, this freakin' awesome golf company is teaming up with Strike Bowling to create the ultimate all-in-one entertainment hub, and let's just say the kidult in us is pumped!
If their putt putt designs in Sydney and Brisbane are anything to go by, we can expect all the LOLs with a labyrinth of holes featuring everything from an arse with Trump's face on his, well, ahem, arse, to the hound dog with the king himself upon his throne. Uh-huh. There's a reason Holey Moley is known as the creator of Australia's best mini golf courses, par none.
Coming to the Sunshine Coast on Thursday 29 March.
Image credit: The Urban List
---