Little Sisters Coffee Co.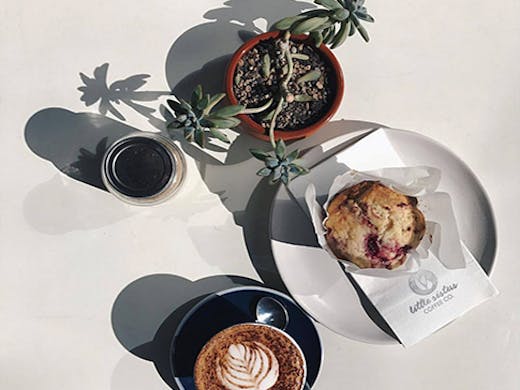 The Verdict
Little Sisters Coffee Co. is known for their specialty coffee, tasty treats, local art and amaze vintage slash rediscovered clothing! Created by three sisters, this gem of a place serves up coffee from the best of the best, Clandestino Roasters AND creates decadent options such as their pink cinnamon doughnuts (yum!) plus savory ones like their roast veggie and cheese toastie on locally baked panini. We love everything about this place! From the staff to people, its a great vibe all year 'round. Did we mention their bagels?
Image credit: Little Sisters Coffee Co.
---