Pitch Luxury Camping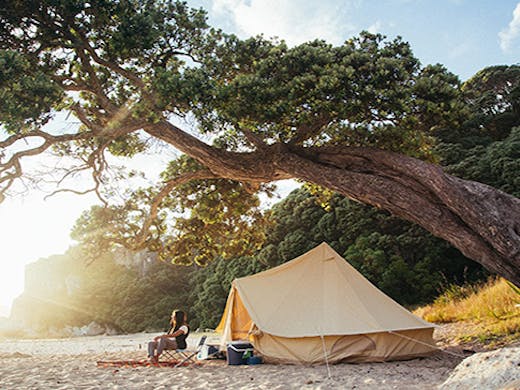 The Verdict
Now, if you say you're not one to enjoy the unpleasantries of camping BUT love the locations, the idea of roasting marshmallows on an open fire and enjoying the beauty that comes along with being one with nature, then don't fret, let us introduce to you... Pitch Luxury Camping. They are the masters of glamping on the Sunshine Coast.
Do you need… Dog-friendly? Beachfront? Remote? The ability to party into the night? You tell them what you're after from your campsite and they'll give you their recommendations. Then they'll get about setting up your luxurious five-metre tent and plush it out with all the creature comforts you'd like.
They've also got a long list of optional extras like firewood, private toilets and showers, separate pop-up kitchen and dining tents, and… if you want to go all out… even a private chef or butler service! Hot damn, this can get as fancy as you wish. Happy Glamping on the Sunshine Coast!
---