P'Nut Street Noodles | Kawana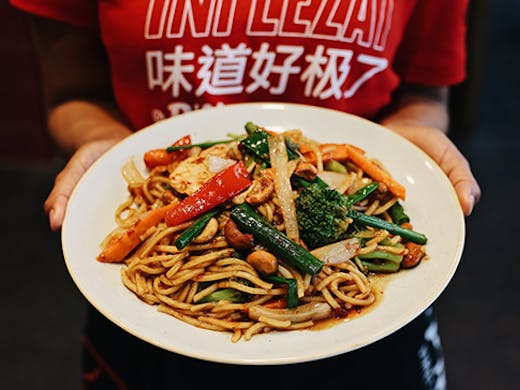 The Verdict
When P'Nut's fresh, fragrant, and fine AF noodles hit the streets of Kawana, it really shook things up for local foodies.
Everything from Pad Thai, Mee Goreng and Korean BBQ Noodles to steamy Laksa coil in abundance from the fiery woks of this Asian eatery.
They've also recently launched a new menu which includes Nutella Spring Rolls, pairing a crispy, fried exterior with everyone's favourite gooey, choc-hazelnut filling.
Other unique new menu items include: Chicken Spring Rolls with sweet plum sauce (an Asian take on a classic Aussie chicken pie), Popcorn Chicken and Popcorn Prawn with Sriracha Mayonnaise, and Roti bread with peanut sauce (an Asian fusion take on garlic bread). Can we get a 'hell yeah'?
With premium sauces imported straight from Thailand (so the authenticity is off the chain) P'Nut is the passion project that stems from a childhood dream and an enduring love of food (plus some pretty incredible secret fasmily recipes!). Looking for authentic Thai and Asian food in Kawana? P'nut's your gal!
Image credit: Grace Elizabeth Images for The Urban List
---