Ricks Artisan Pies & Sourdough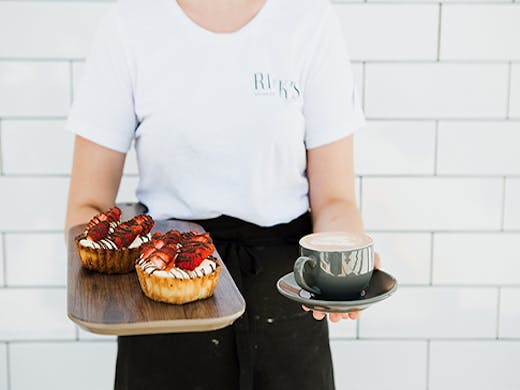 The Verdict
Ricks Artisan Pies & Sourdough is a delightful bakery serving up all our faves with a very special twist. Fancy a gourmet pie or specially baked sourdough? If you love treats like this, Ricks is most certainly the place for you.
Fast faves with locals have been the Angus in Béarnaise Pie with pan fried mushrooms and cheddar cheese and the BBQ Pulled Pork Pie.
If you want something a little sweeter look no further than the traditional Portuguese Custard Tarts, G-Free Orange Bars with Cream Cheese, Belgium Chocolate Brownies, Passionfruit Curd Tarts and French Vanilla Slice.
Ricks Artisan Pies & Sourdough has something for everyone, including amazingly smooth All Press coffee. Just saying!
Image Credit: Ricks Artisian Pies & Sourdough
---