Spirit House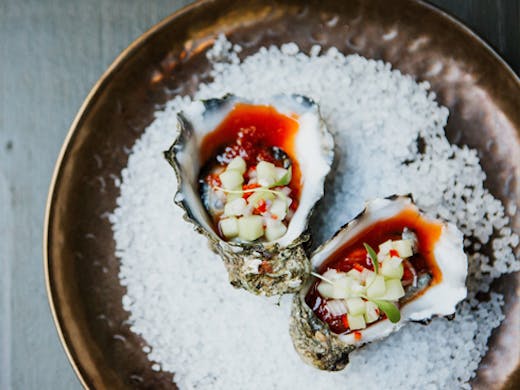 The Verdict
Spirit House is like a legend around the Sunshine Coast. It's the restaurant that pops into mind when planning a super special occasion or for those times you need to impress the hell out of visitors.
Tucked away from the coastal strip, on a bamboo-heavy property, the magical Spirit House will have you feeling like you're somewhere in the middle of Asia as soon as you get out of the car.
Serving up some of the best Asian eats on the Sunshine Coast, do not go past their whole fish or coconut soup. Renowned across the country, Spirit House is booked out well in advance, so be sure to nab a table early.
Not one for planning? In early 2017, Spirit House opened their new bar—Hong Sa Bar—and private dining space, which is totally separate to the main restaurant. Serving up delicious Asian-inspired cocktails and with an all-day bar menu on offer, this is a place you want to see IRL.
Everyone who knows how good the Spirit House's food is, so you'll be pleased to know the Hong Sa Bar's menu doesn't disappoint. From Coffin Bar oysters and Mooloolaba prawn rolls to ginger and black pepper chicken wings and Thaicini green curry balls (an Asian take on arancini), it's hard to pick favourites when everything tastes like a mouthful of heaven.
Image credit: Amy Higg
---