The Concept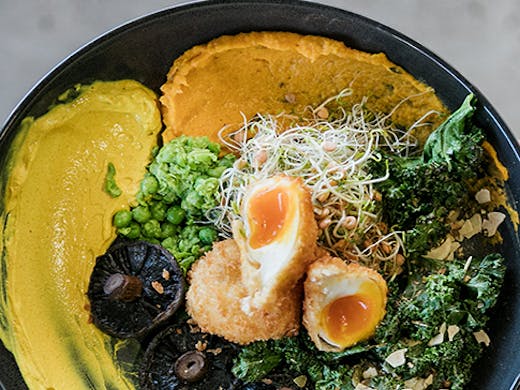 The Verdict
The Concept is the coolest new lifestyle concept centre to hit the Coast.
These guys have got you covered from affogato to zucchini fritters, and everything else in between. From the moment you arrive at The Concept you'll be blown away at the modern, uber-relaxed vibe and smart one-stop shopping design.
Once you've eaten yourself silly at Riba Kai (we did this), you can wander over to Vincenza Coffee and grab yourself a bag of beans to take home for later. The smell of the beans roasting is literally to die for and instantly puts you in the mood for yet another flat white. Hello heart rate rise.
Also hidden inside the centre is an uber-cool boardroom space perfect for corporate functions and presentations—you can also host a dinner or party in there too. How amazing is that?! We love a multi-functional space where you can not only work but also play. 'Cause we're all about balance, right?
Lastly did we mention that this place will soon introduce a barbershop inside the centre too? So basically, you can come hungry, hungover and kinda' rugged to The Concept and leave full of foodie goodness, a bag of beans AND with a fresh new topper.
Image credit: Amy Higg for The Urban List
---