Tom & Andy's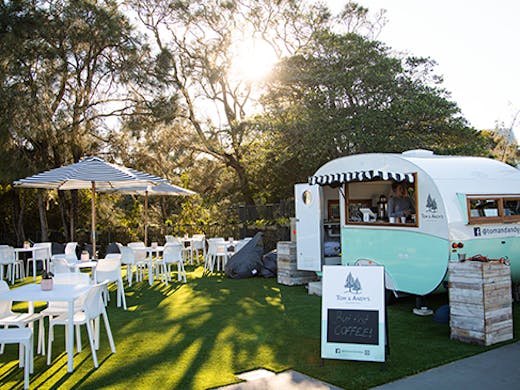 The Verdict
If you find yourself hiking along the Pumicestone Passage Coastal Path, you'll definitely want to stop by Tom & Andy's espresso van.
Overlooking beautiful Bulcock Beach, Tom & Andy's is the ultimate pit-stop if you're enjoying a walk in the area. Settle at a picnic table or go rogue and sit on the grass while sipping on delicious Mambo Coffee Roasters coffee. If you need some fuel, you can also grab a toastie or a snack to keep you going.
Not in the mood for coffee? Tom & Andy's has you covered with smoothies or hot chocolate galore, so they can cater to whatever you're after. Most importantly, you'll want to sit back, relax and take in the stunning turquoise waters of the passage.
Image credit: Supplied
---