Totally Toasted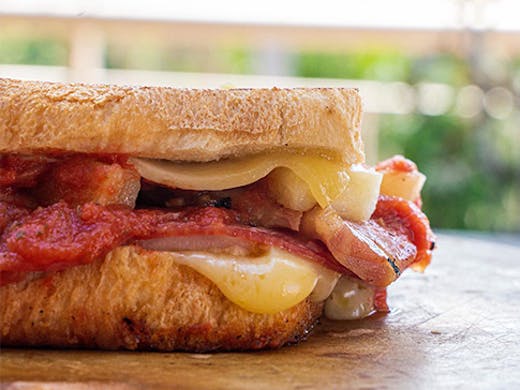 The Verdict
Summer's slowly creeping up on us and you know what that means: time to think about all the snacks and drinks we'll be hauling with us for those glorious beach days.
Lucky for us, the crew at Totally Toasted has opened up the ultimate beach snack shack where they're serving a beach day triple threat: coffee, toasties and gelato.
From breakfast sandwiches to Reubens and even vegan and gluten-free toasties, you'll be spoilt for choice at Totally Toasted. Standouts include their Eggs benny special, their Turkey Cranberry (with turkey, cranberries, and ooey gooey brie), their Reuben (extra pickles, please), along with sweeter options like the PB Lovers and a Nutella toastie that'll satisfy all the sweet tooths.
The gelato at Totally Toasted is from Maleny Food Co and their coffee is from Warana-based Kai Coffee, so you can feel good about spending your dollars on amazing local businesses who need your support.
So next time you're spending the day at Dicky Beach, you know where to head.
Image credit: Lucy Bowden
---