VanillaFood | Noosa Heads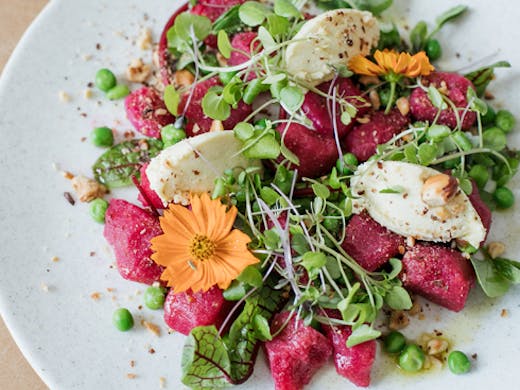 The Verdict
Already a local staple in Belmondos Organic Market, VanillaFood have a second flagship eatery in Noosa Junction on Lanyana Way. This stunning beach-chic nook is the lovechild of owner and chef, Nilla Tomkins whose food philosophy is all about improving overall wellbeing, one mouthful at a time.
Heading up the kitchen alongside Nilla is former Rickys and Pitchfork chef, Raymond Ofler, who serves up organic, wholesome bites using ethically-sourced local ingredients. You'll spy some favourites from the OG menu, like the charcoal waffles and the much-loved avocado, cashew and pea smash, plus new must-try rustic options.
VanillaFood's bohemian and art deco vibes have us snapping photos and pinning them to our interior design board. Think wooden barn doors, concrete floors, white walls and art deco statement tiles. If we could makeover our homes today, the result would be a carbon copy of VanillaFood's Noosa Junction eatery.
Image credit: Amy Higg for Urban List
---