Village Bicycle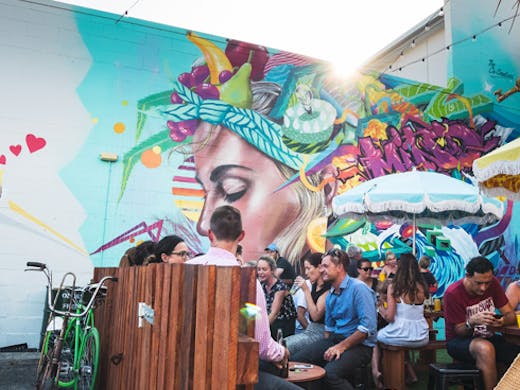 The Verdict
When you need to escape the crowds, for another crowd, trudge up the hill from Hastings Street to the junction and down a coldy and a taco with the cool cats at Village Bicycle.
There's plenty of space to round up your crew, so grab a posi at the coolest beer garden we've come across on the Coast—complete with festoon lights, astro turf and a shipping container serving more booze.
From there, dive into the want-to-eat-it-all menu that won't even dent your weekly fun budget, and it'll become pretty obvious why this Noosa watering hole is a fave among the locals.
---