Water Resist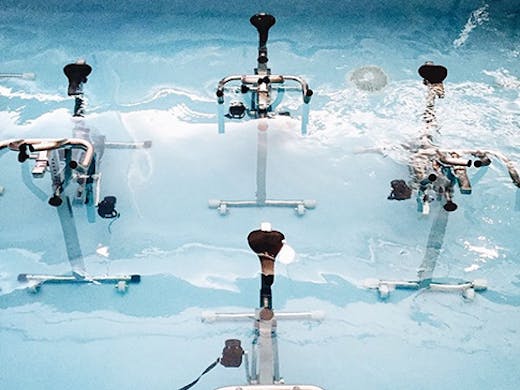 The Verdict
Now we've all been swimming and cycling right? They are both forms of exercising we all know (and some of us love) BUT what if I told you that you could combine the two?!
This is EXACTLY what Water Resist has created. It's called water cycling peeps, and it involves pedaling a stationary bicycle submerged in water (yep you heard us right).
What's so great about this exercise is it combines intense cycling with arm and chest sets in an aquatic environment. Don't worry about getting overly hot guys, cause the water is there to keep you calm, cool and collected the entire time. Woot!
It's the latest fitness craze to hit Noosa and it's a MUST try. This one of a kind water fitness class on a bike may just be your new fave workout because how FUN does it sound? We've in love, and you'll be in love too!
Not only are they located in beautiful Noosa but have locations in Maroochydore and Caloundra, so anywhere you are on the Coast there's one near by, yay!
Image credit: Water Resist
---