There's no denying Sydney is a summer city. But, the cooler months bring with it fewer crowds and lower prices, with plenty to get you out and about. Here are 50 tasty, fun and often free things to do in Sydney this winter—all for less than a $50 note.

1.Enjoy a steamy pot of chai at the newly opened Sticky Chai in Marrickville.

2. Climb the 900 steps at Echo Point in Katoomba, Blue Mountains—it's free!

3. Slap on your skates and get to Sydney's Roller Disco—$27.

4. Catch a flick at the newly re-opened Skyline Drive-In Blacktown—$10 per person.

5. Split a prosciutto pizza at Spakka-Napoli in Neutral Bay.

6. Enjoy an all-you-can-eat vegetarian buffet and a film at Govinda's in Darlinghurst—$30 for the dinner/movie package.

7. Catch the spectacular lights across Circular Quay and the CBD at Vivid Sydney—May 23 till
June 9.

8. Try your luck whale watching on the Bondi to Coogee coastal walk.

9. Delve into the cocktail list at Eau De Vie.

10. Sample Kylie Kwong's steamed savoury pancakes at Eveleigh Farmers' Market.

11. Check out the free 19th Biennale of Sydney exhibition at the Museum of Contemporary Art and jump on a courtesy ferry out to Cockatoo Island.


12. Eat your way through our list of Sydney's 7 best burgers.

13. Test your ice skating skills at the Bondi Winter Magic Festival mid May.

14. Try delicious tiki cocktails at the voodoo-inspired small bar Papa Gede's in the CBD.

15. Tantalise your taste buds with an Indian banquet at Maya Da Dhaba—$37.

16. Whet your appetite with Black Star Pastry's famous strawberry watermelon cake with rose scented cream.

17. Settle in for a night of whiskey sampling at The Baxter Inn.

18. Hop on your bikes at the glorious Centennial Park—hire $20 for 2 hours.

19. Warm up with Xiao Long Bao (pork soup dumplings) at Din Tai Fung—8 pieces for $12.80.

20. Grab a team for tenpin bowling with beers at The Standard Bowl.

21. Enjoy a leisurely 'heated' swim at the Ian Thorpe Aquatic Centre—$6.80 per visit.

22. Drink and dine your way through our list of Sydney's 15 best cheese and wine bars.

23. Flock to Fat Bubba's at The Soda Factory for $1 hot Buffalo wings and $10 bucket 'o chicken each Wednesday night.

24. Date night at Golden Age Cinema & Bar, we highly recommend the herb and Parmesan popcorn! $20 a ticket.

25. Lovers of The Charleston, blues and jazz, dance it out with Swing Patrol—$15 per person at various locations around Sydney.

26. Sweat it out at Youtopia Spin, casual classes $22.

27. Get your caffeine fix at Reuben Hills' free coffee cupping sessions. Every Friday at 10am.

28. It's never too cold for Gelato Messina (we couldn't resist!)

29. Pull on your hiking boots and tackle the Great North Walk, you may even make it to Newcastle!

30. Grab a baked ham and boiled egg pretzel at Ruschcutters—$8 a pop.


31. Indulge in a classic high tea at The Victoria Room, $45 per head.

32. Laugh till you cry at the Comedy Store.

33. Whether you're a Friends, Seinfeld or Gossip Girl fanatic, test your knowledge at the famous Goodgod trivia nights.

34. Tuck into the sliders at Miss Peaches, $20 will get you four sliders including BBQ eggplant, fried chicken, beef short rib or pulled pork.

35. Get the adrenalin pumping with a winter swim at Bondi Icebergs and hit the sauna afterwards—entry $5.50.

36. Bounce it out at Sydney's newest trampoline fun park Boing Central, featuring over 1000 square metres of trampolines! $16.50 for one hour.

37. Drink and be merry at Sydney's Good Food & Wine Show—June 27-29; tickets $31.

38. Join Nike's famed nocturnal fun run on May 3.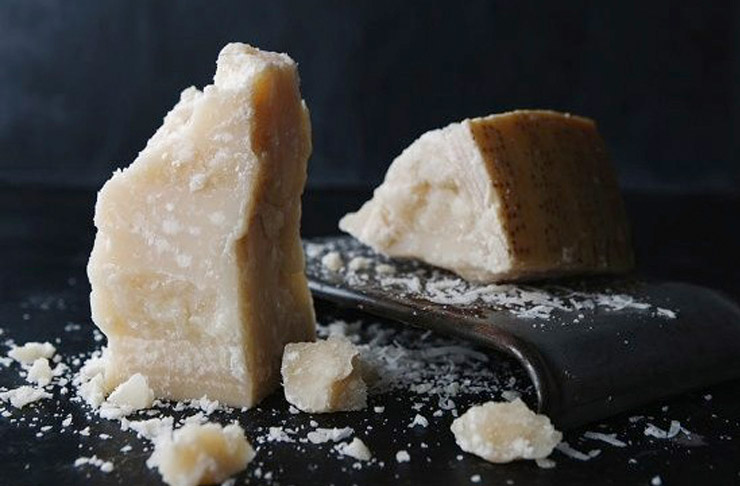 39. Taste your way through a cheese appreciation class at Jones The Grocer—August 13; $40 per person.

40. Kick start your weekend with Friday $15 mussels and $15 cocktail jugs at The Bucket List.

41. Learn the art of origami with Yoshiko Ito from Studio Thirteen and Work-Shop—May 6; $40 per person.

42. Catch a live jazz session at 505 on Cleveland Street.

43. Stock up on Vitamin C at the EQ Village Markets, open every Wednesday and Saturday till 3pm.

44. Be a tourist for the day and meander through the Museum of Sydney—entry $10.

45. Enjoy an afternoon of delightful macarons at Ladurée.

46. $10 Chef's Lunch at Zushi—yes please! Think veg and prawn tempura, udon soup and Japanese pancakes.

47. Finish a footlong hot dog at The Forresters (just $12) and receive a free pint of Tiger!

48. Amble around the historic North Head sanctuary, past the former School of Artillery Building and the Quarantine Cemetery.

49. Discover your inner kid at Strike Laser Tag, just $12 per game.

50. Kick back with some of Sydney's best craft beers.

Image credits: Bread & Olives