The beauty of Balkan food is that it's made up of a splendid array of deliciousness for all kinds of taste buds. Pooling the rich flavours from the likes of Albania, Bulgaria, Bosnia and Herzegovina, Croatia, Macedonia, Montenegro, and Serbia, there's a lot to explore and the journey is 100 percent worth it.
While the Balkan Peninsula occupies a relatively small part of Europe, the culinary clout from this region is larger than life and will see you digging into everything from pljeskavica (a Balkan-style burger) to the crowd-favourite burek.
Hungy? Here are the best places to eat Balkan food in Sydney.
The Balkan Butler
Surry Hills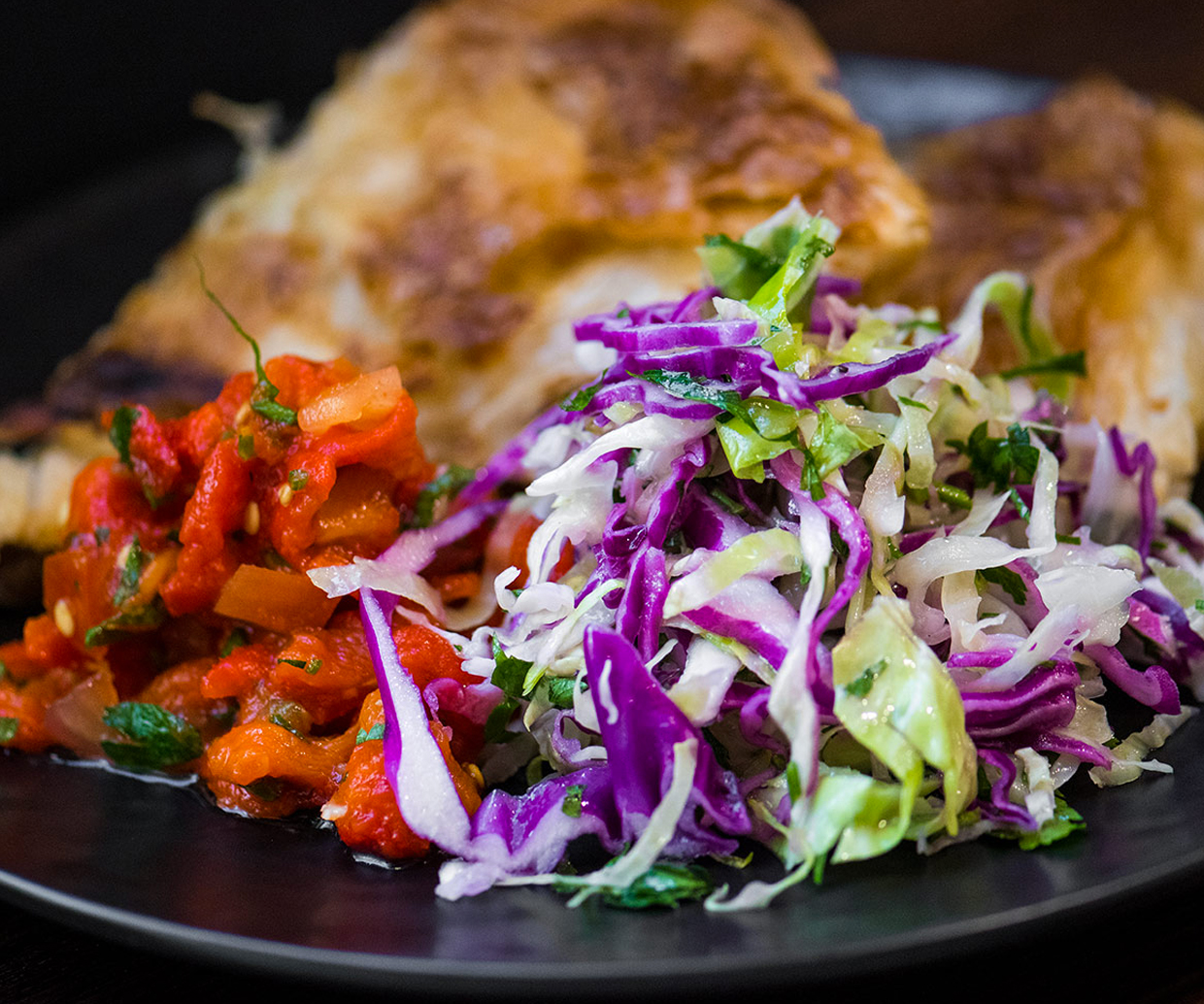 If you've got burek, kebapi rolls, and pirpeki on your mind, the Macedonian menu at The Balkan Butler is one of the best places to get your Balkan fix in the heart of Sydney, run by David Nedelkovski and his legendary mum. While Balkan feasting is very much all about the roasted red peppers and the slow-cooked beans, here you'll find a whole lot more than just the staples and there's a shared mezze in two epic menus.
For breakfast, the palanchinki crepes with candied oranges, orange mascarpone, and plum brulee is an absolute must, as is the slow-cooked smoky beans with Balkan chorizo if you love a wake-up call with a bit of punch. You can also tuck into burek here loaded with cheese, cheese, spinach, and meat or the Butler's signature creation for the week. On the lunch side of things, in true Balkan fashion, their salads reign supreme and you'd be an absolute novice not to order up the pickled cauliflower and cabbage salad mixed with carrot, shallots, toasted almonds, and buckwheat kernels.
Balkan Grill House
Liverpool
If there's one place to get your pljeskavica how it was intended to be, it's at Liverpool's Balkan Grill House. This spiced meat patty with finely chopped onion, garlic, and chilli flakes gets served up with a white creamy sauce and a side of chips, all within a traditional stone-baked lepina (flatbread). The team here also goes hard on some stella Balkanise desserts and yes, you need to order one of each.
Balkan Grill House's hurmašica (a Bosnian treat) is made up of traditional Balkan baked batter all soaked in sweet syrup. You can also nab up a box of the sugary morsel that is tulumba which is made from frying dough (think doughnuts, people) that is then drenched in a whole heap of lemon syrup. Finally, it's a rite of passage to treat yourself to the Balkan Grill House's princes krofne, arguably the best in Sydney. Similar to cream puffs, these bad boys get stuffed with vanilla custard and then dusted in powdered sugar.
The Butcher's Grill Balkan Street Food
FOOD TRUCK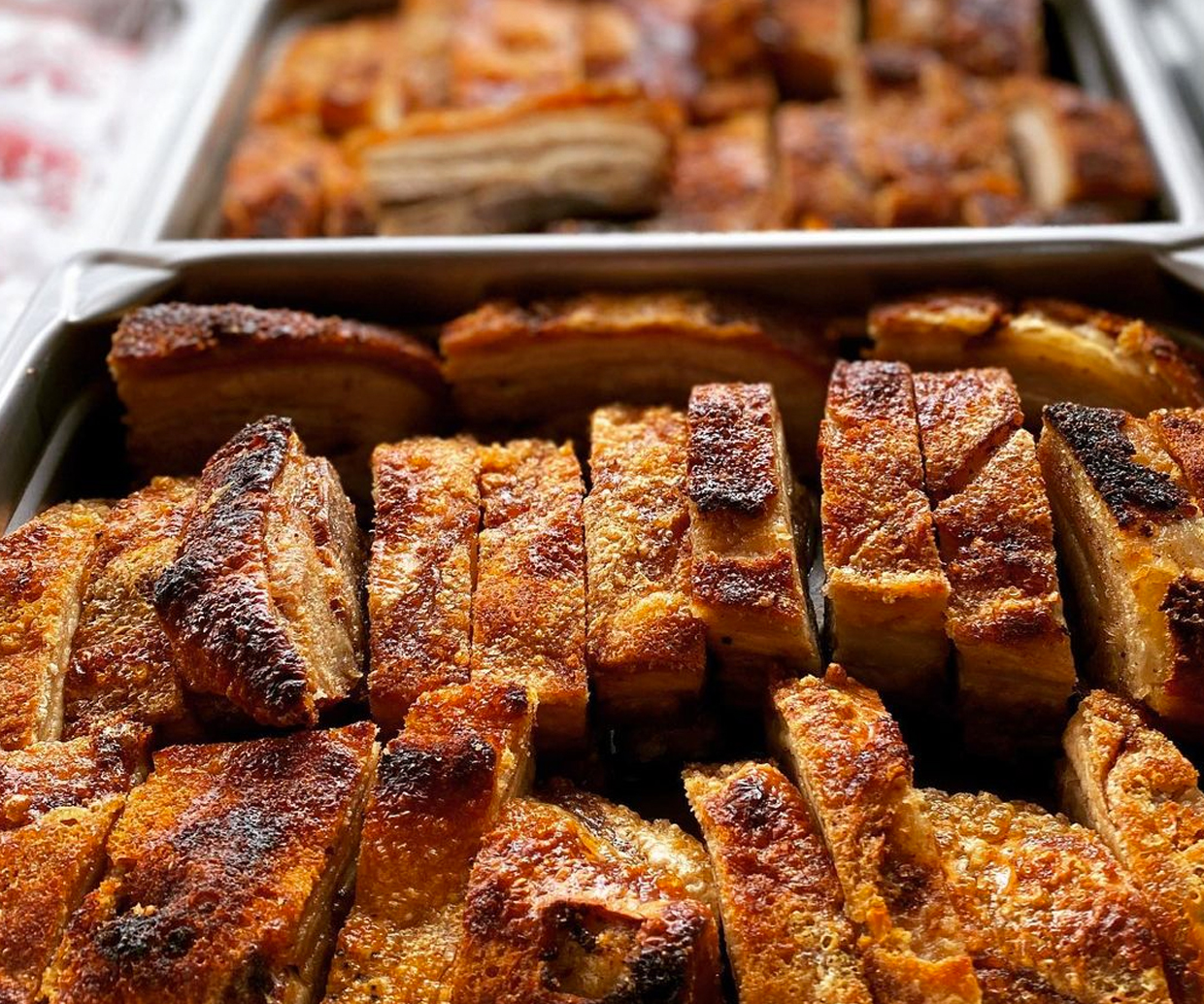 While The Butcher's Grill Balkan Street Food is always on the move, this guy is one worth chasing down. The street food here is as beautiful as it is delicious with Balkan meze and burgers your main port of call.). Come hungry and order up one kilogram of pork belly and lepinja, or a tray of domaci sausages with sides of chip and sauerkraut. We suggest adding on a few servings of kajmak (which is like sour cream) to really make your feasting pop.
Balkan Oven Bakery Cafe
Rockdale
Think Macedonian cheese rolls (kifli), and lots of them. Balkan Oven Bakery is a standout cafe in Sydney with all the winning feeds, in fact, we could go as far as to say it's the home of Sydney's tastiest burek. The flaky goodness here comes in a range of fillings and sizes. You can order up a quarter burek (for $6) if you're on the go, or commit to an entire burek laden with spinach and cheese, mincemeat, or just classic cheese. If you want to mix things up a bit, you can also go for combos like leek and cheese, cabbage or pumpkin, and even level up your feasting to an actual burek pizza. For those with a sweet tooth, the made-to-order dessert bureks are a treat and you can load these babies up with Nutella or apple.
Still hungry? Here's where to find Sydney's best Brazilian BBQ.
Image credit: The Balkan Butler, The Butcher's Grill Food Truck