In most cases, ordering your groceries online is the most convenient thing to do. You can check your pantry stock in real-time, stay in the comfort of your own home, and keep watching your latest Netflix binge while you're still nailing weekly adult tasks.
Whether you need a fresh batch of fruit and veggies, apricot logs, pastries, or even the absolute bare minimum (we're talking cheese and wine), these Sydney staples will deliver the goods straight to your door.
Here are nine awesome Sydney businesses that will deliver groceries straight to your door.
Good & Fugly
Online Only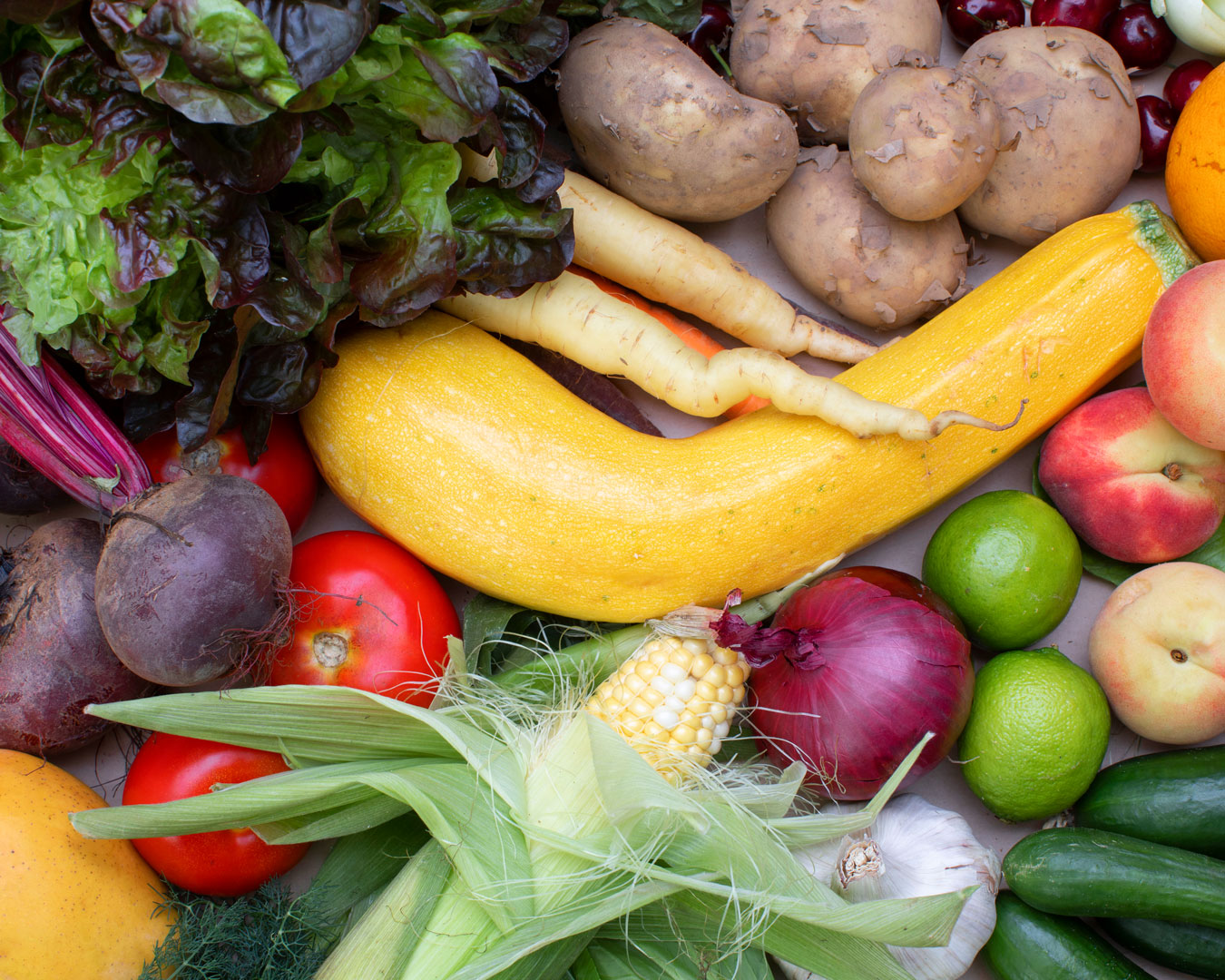 This epic Sydney-based start-up is all about giving "fugly" fruit and veg a chance. Knowing that 25% of tasty Australian produce never leaves the farm—deemed too wonky, quirky, and misshaped to hit our supermarkets—Good & Fugly rescue what would otherwise become waste to create super-affordable, home-delivered, and super wholesome fruit and veg boxes. With small boxes available for $39 or large boxes for $59, free delivery, and cute recipe cards included—this is a great way to do good by the planet and get your weekly dose of fruits and veggies too.
Gourmet Life
DARLING POINT
This library of deliciousness is all about the finer things in life and while truffle and caviar are definitely where Gourmet Life shines, you'll find nothing less than the best quality olive oils, vinegar, chocolate, coffee, cured fish, herbs, and spices here. If you're a first-timer, you can't go past Gourmet's dedicated hampers and if you're a seasoned pro building out your weekly antipasto board, it's the Piquillo peppers with lobster for you. To make sure your pantry is stocked at all times, you can also order online from Gourmet Life with home deliveries taking around two to three business days.
Sydney Fish Market
Pyrmont
Get ready to stock your fridge and pantry big time, Sydney Fish Market is an absolute one-stop-shop for all your foodie needs (nope, not just fish here). Sporting a bakery, butcher, greengrocer, bottle shop, deli, and six separate seafood retailers on site, this place ticks all the boxes. For home delivery, you can conveniently order from the likes of De Costi, Christie's Seafood, Nicholas Seafood, Peter's Sydney Fish Market, Parisi, Vic's Meat, and Claudio's Seafood too.
Two Providores
Marrickville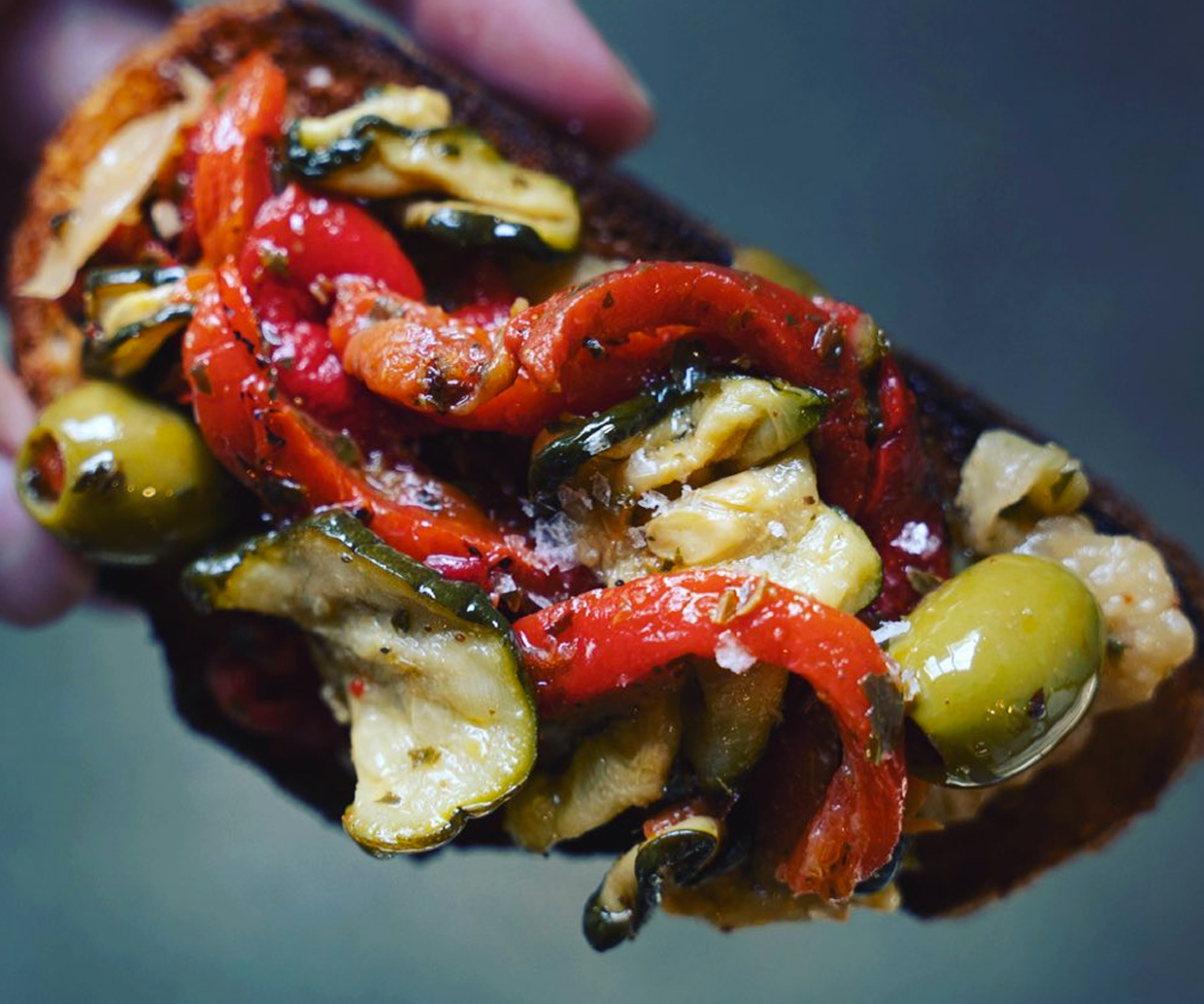 Pre pandemic, Two Providores supplied top quality local produce wholesale to top tier eateries like Quay, Saga, and Firedoor (just casually). These days, however, Two Providores has thrown open their digital doors to the public in an effort to clear stock—but also to support all the local cheesemakers, olive growers, and native foragers. You'll have access to a long list of Australian-made cheeses, pasta, rice, noodles, dips, charcuterie, condiments, frozen food, seafood, and meats.
Feather & Bone
Marrickville
Feather & Bone is your go-to for fresh, traceable, ethical, local food (and not just meat). As well as beef, poultry, lamb, cured meats, sausages, and burgers, Feather & Bone also has dairy boxes available (filled with feta, yoghurt, mozzarella, and Dolce Nina fresh buffalo curd), gluten-free bread, wild honey, and a selection of broths, fats, and sauces. Suss the weekly delivery schedule here.
Harris Farm
Various Locations
Hit the shops virtually and get all your weekly groceries from Harris Farm. Aside from housing all the premium fruit, veg, meat, cheese, and seafood you could need, Harris Farm also offers same-day delivery too, so long as you order by 5pm. To make things even better, online shopping is made extra easy with categories split into "in season", fruit, veggies, grocery, fridge, butcher, seafood, liquor, and organic feeds. Plus, you'll also get free delivery on your first three orders over $80.
Doorstep Organics
Marrickville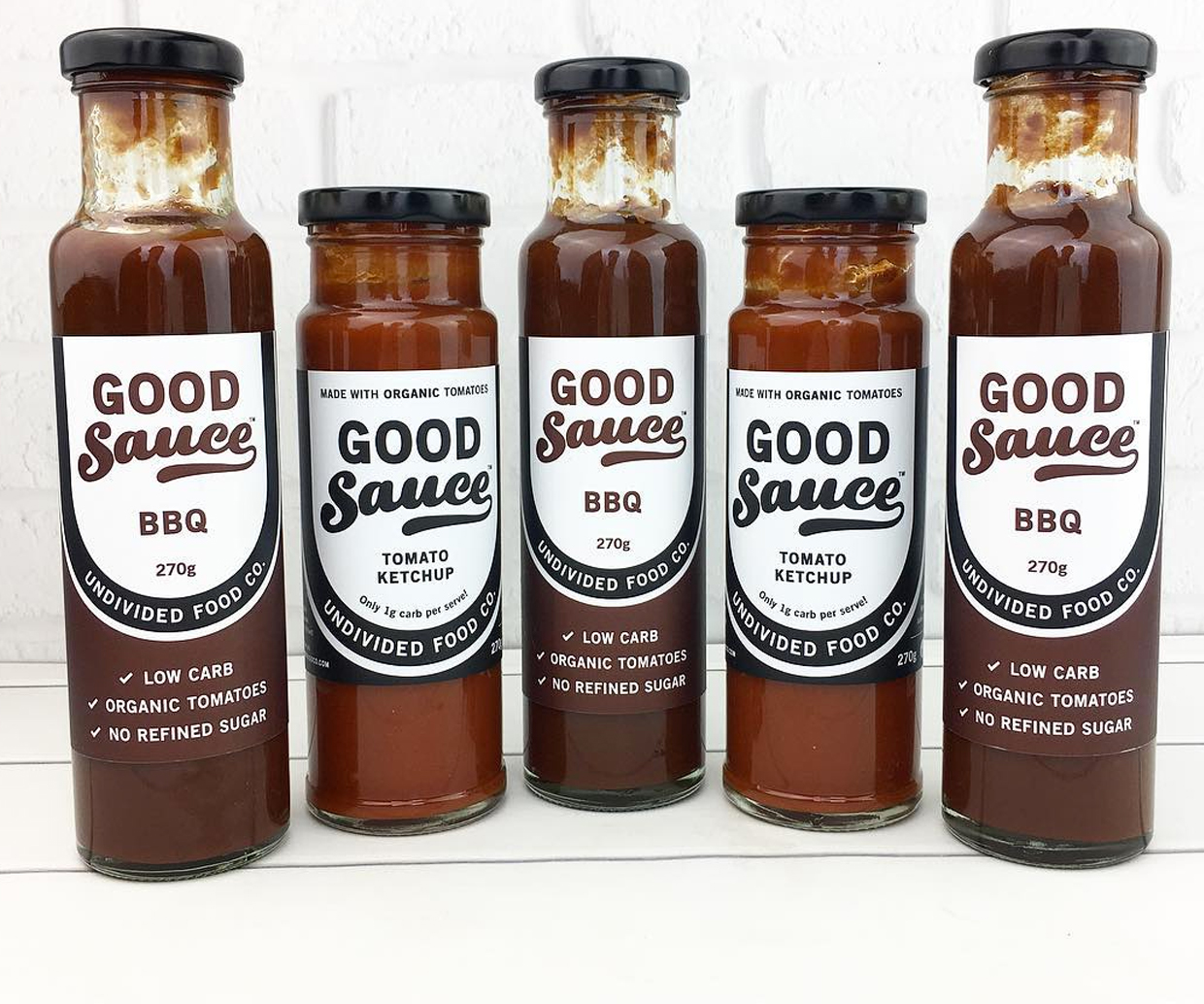 Doorstep Organics takes a lot of the middleman out when it comes to grocery shopping. In other words, it buys its products straight from farmers. You'll be able to fill your basket with anything from gluten-free ravioli and dumplings to organic deodorant and coconut lip balm. If you're wanting same-day delivery, just make sure you order before 1pm, and if you're also out here doing a good deed and looking out for other people, Doorstep Organics lets you send a gift hamper full of all the necessities too.
The Cruelty-Free Shop
Glebe
For all the cruelty-free products, you can't go past this Glebe institution. The Cruelty-Free Shop is Australia's favourite purveyor of everything vegan with one of the widest ranges of vegan products spanning food, health, fashion, beauty, and household items. On the food side of things, you can order up baking mixes, chocolate (priorities), egg substitutes, dips and spreads, plant-based meats, gluten-free items, and vegan cheese. At the moment, the Cruelty-Free shop is continuing home delivery, but due to the high volume of online orders, it may take a little longer to get to your front door.
Naked Foods
Various Locations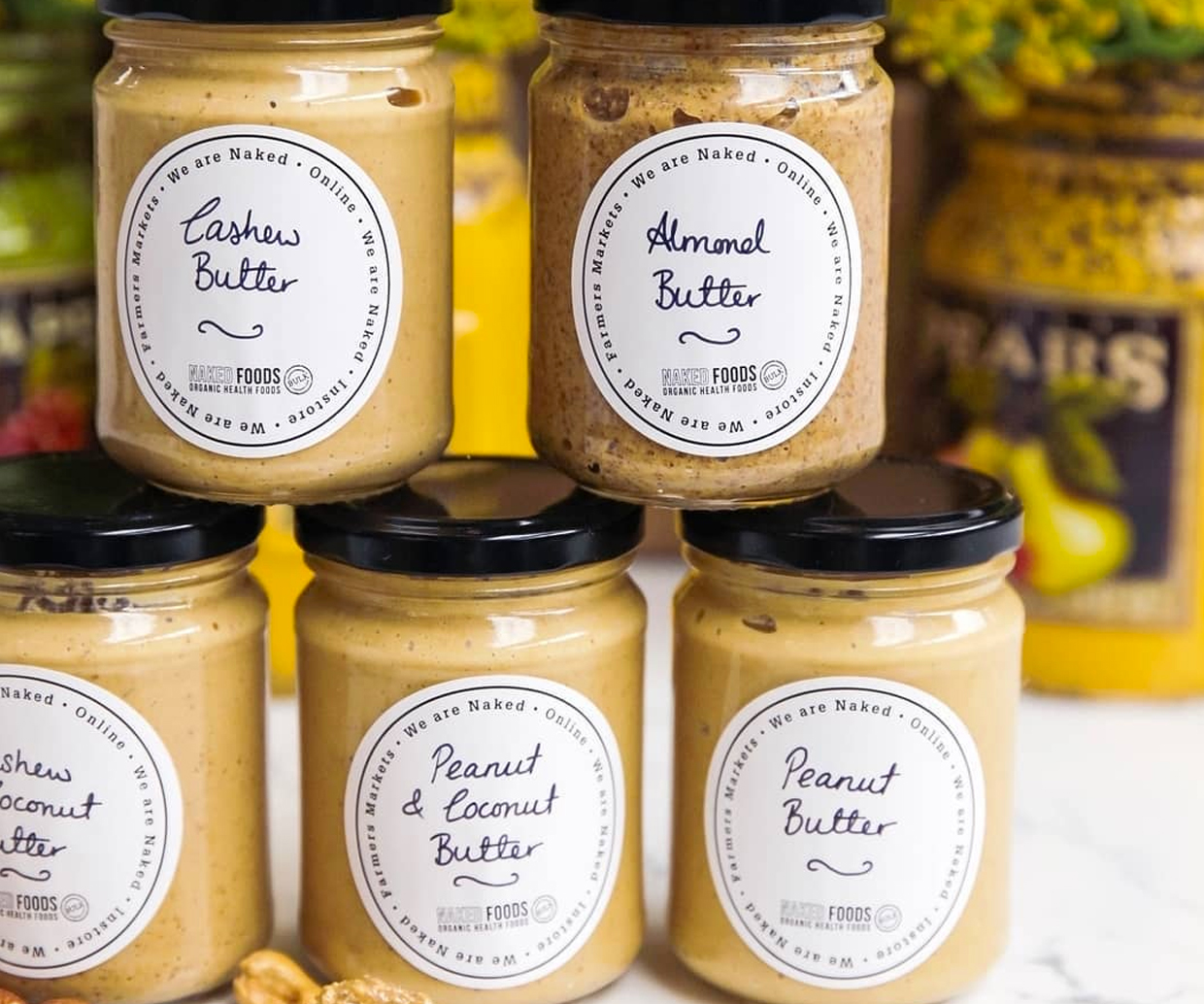 The beauty of Naked Foods is that the team here aims to ship your order within 24 hours and you'll usually get your groceries within two to three days (if you order by 10am, you'll get next day delivery). There's a whole heap of snack-worthy food to fill your pantry with here including dried Australian mango, almond butter (the best kind), chocolate coated moon macadamias, and apricot logs. You can also pick up tea, coffee, home and cleaning products, plus any beauty and body goods like argan oil, shampoo, conditioner, soap, and bamboo toothbrushes.
Can't be bothered to cook? Check out Sydney's best meal delivery.
Image credit: Two Providores