Put all those weird and wonderful spices you bought in the back of the cupboard, toss away that sourdough starter you got from a neighbour, and put the air fryer (we know you bought one) under the sink, because we've got a better idea—one of Sydney's many delicious meal delivery services.
Yep, Sydney has a range of local services that are dishing up convenient and healthy meals that can be delivered right to your door, saving you the effort of cooking and washing up. So instead of braving the supermarket, jump on the bandwagon of meal delivery services that will not only skip the queues but make your tastebuds jump for joy.
Youfoodz
No time to rush around town in search of healthy feed in your lunch hour? Then you need to get on the Youfoodz bandwagon. A clean-eating secret weapon for your fridge, Youfoodz is a totally fresh meal delivery service that's going to transform your bod and leave your lunch hour wide open for more important things (like stalking people on Instagram).
All about the healthy eats they may be, but Youfoodz makes nutritionally balanced meals you'll actually want to chow down on—think kaarage chicken, Korean BBQ beef noodles and tandoori chicken with cauliflower rice. Made specifically so you can stock up in one quick order (everything is made to last between 7 - 9 days), you can jump on the Youfoodz website and order delivery of YouFoodz for the week and rest easy knowing a healthy, delish meal is waiting for you in the fridge every day.
Hello Fresh
After a feed that's good for you and even better for your wallet? If you want meals that are fresh, customisable, and easy to prepare, then read on. Skip those supermarket lines and hours spent playing tetras in your cupboard with all those jars of ingredients you bought, only used once and may or may not use again—'coz ain't nobody got time for that.
With Hello Fresh, the shopping, packing, and measuring are all done for you. All you need to do is take delivery of your flexible, customisable box, assemble the ingredients, and you'll have a delicious dinner in as little as 15 minutes. Yes, technically there is cooking involved with this Brisbane meal delivery service—but trust us, even the most inept home chef can handle these recipes.
Urban List readers can score up to $130 off their first four boxes with the code URBAN130.
Dineamic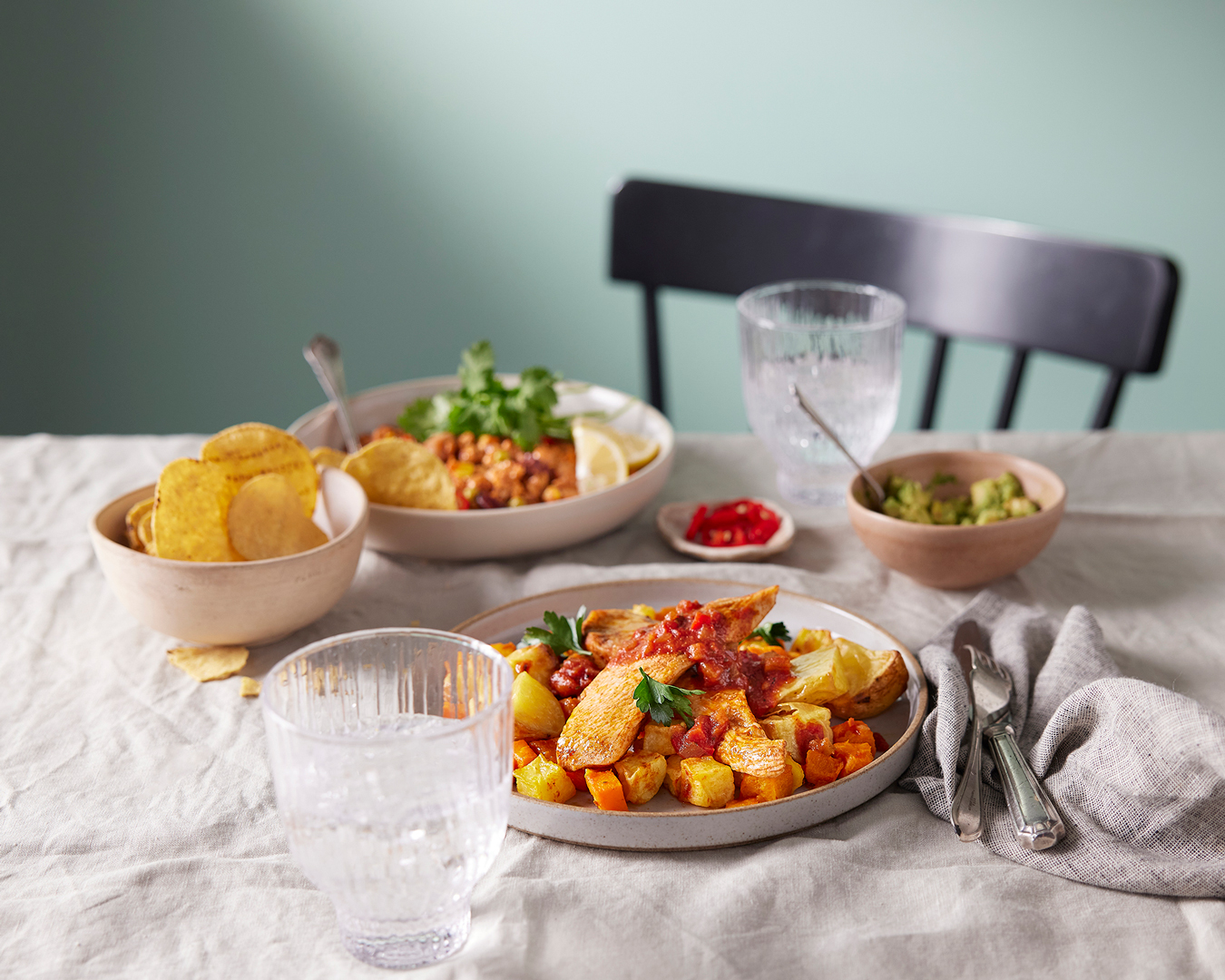 Launched back in 2008 by a former AFL premiership player and a practising dietician, Dineamic was first created to feed top-performing athletes. By 2014, founders Jason Johnson and Karen Inge expanded the concept to everyday humans keen to dial up their nutrition without spending hours each night in the kitchen.
These days, Dineamic is the only ready-made meal delivery service that incorporates ethical ingredients, environmentally responsible practices, nutrition, flexible purchasing options, and accessibility for Australia's disabled community through a partnership with NDIS. Their kitchen is 100% carbon neutral, ingredients for each meal are sourced from Australian farmers using ethical practices, and, just casually, they are the Official Supporting Partner of The Australian Ballet.
Bondi Meal Prep
Keen on a meal kit that's all about healthy eating and supporting local businesses? Bondi Meal Prep is for you. Each meal has been designed to have the optimum ratio of protein, fats, and carbohydrates, with high-quality fresh ingredients like free-range chicken, grass-fed cape grim beef, and fresh sustainability-sourced New Zealand king salmon. Shop by diet—keto, vegetarian, weight loss, and low-carb, and choose from single meals or set meal plans. Easy!
Macros
If heat and eat is more your style, then Macros might just be your jam. Macros pride themselves on delivering fresh meals that are never frozen or vacuum-packed. The meals are specially formulated by dietitians to ensure you're putting the healthiest possible ingredients into your body—because really, who's got the time or inclination to count calories?
With Macros, the counting, preparation, and packaging are all done for you—all you need to do is heat and eat. For the vegos among us, you'll be pleased to know there are plenty of plant-based options such as black bean chilli, and for the meat-eaters, you can order favourites like comforting beef lasagne or spaghetti bolognese. Another thing to note is that Macros also cater to dietary requirements—so if you're after paleo or dairy-free options, they've got you covered.
Dinnerly
Marketed as Australia's most affordable meal kit, Dinnerly offers easy, tasty recipes for as low as $4.85 per portion. Six ingredients, five steps—that's all you need when you sign up with Dinnerly. From sweet soy chicken noodles to beef burgers, there's plenty of variety and enough to satisfy even the pickiest eaters. It's so good (and so budget-friendly) that one of our editors gets it weekly—do you need any more of a recommendation?
Nourish'd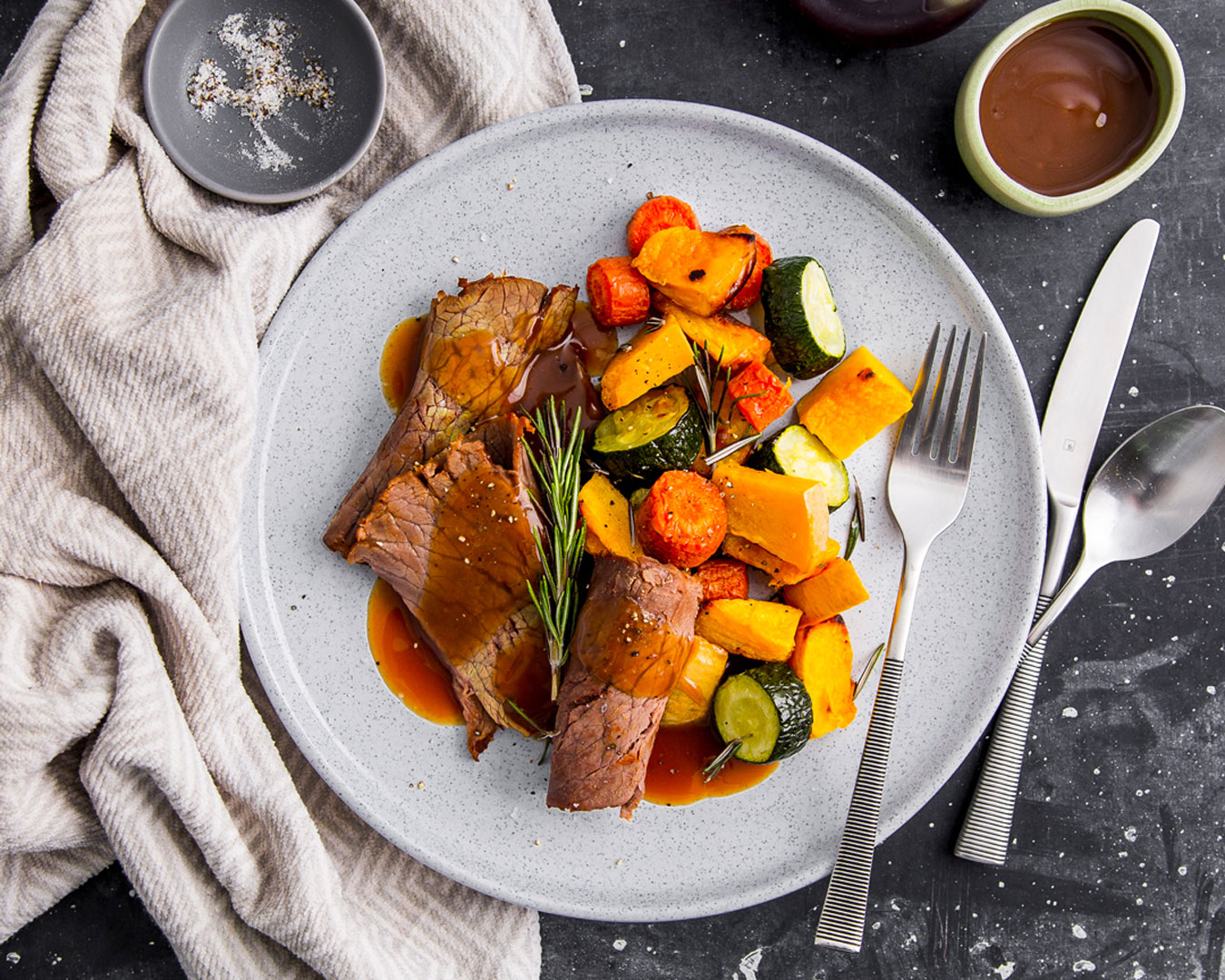 Got a sensitive gut? How does a menu that caters to dairy-free, keto, and nut allergies sound? Nourish'd has you covered, with a philosophy that promises good food, and the ability to claim back your health and time. Get chilli cheese fries, off-the-bone lamb shanks, and country-style crumbed chicken prepped and delivered while you focus on crafting a new hobby or getting out into the fresh air. Time = saved.
Marley Spoon
Marley Spoon's chef-designed menu has options for all tastes and lifestyles, including vegan, low-calorie, and family-friendly options that'll leave you wanting more. Marley Spoon also sources the best, seasonal produce from trusted Australian suppliers, so you know that whatever you're getting is legit. Plus the meals are varied and totally drool-worthy, too—think spicy chicken Rendang curry, pomegranate-glazed chicken, roasted hemp seed barramundi, and loads more.
FIX.
From the hospitality group behind a few of Sydney's greatest restaurants—you know, Firedoor, Bennelong, Quay, STIX, Otto—FIX. is more of a dining experience than a regular meal drop off, but worthy of a spot on this list just the same.
Choose from chef-led dining experiences from Lennox Hastie, Peter Gilmore, Analiese Gregory, and Paul Carmichael. Starting at $200 for two, each meal comes with cooking videos, suggested drinks pairing, a list of featured producers, and more. FIX. also has a freezer section—packed with meals like Hastie's mum's moussaka and Gilmore's crispy duck red curry, just casually. Then there's a pantry and store, where you can shop PS40 cocktails, and the chef's homemade goods like smoked butter, truffle honey, and crumpets. Still to come are produce boxes from STIX.
Chefgood
Chefgood is best looked upon as the disrupter of the ready-meal industry. They place emphasis on both health and taste without compromising on convenience—but the best part? Your meals are made from locally sourced ingredients and by real chefs. There are meal plans a-plenty to suit your tastes and needs. Spanish scrambled eggs for one meal and Japanese beef curry later in the day? You bet ya. Keep an eye out for their chef series meals designed by the likes of Reynold Poernomo and Pierrick Boyer.
Soulara
If plant-powered nutrition is your mantra, then look no further than Soulara, a company that's putting the fun back into vegan and vegetarian meals, delivered to you. Clear up your environmental conscience with a range of detox bowls, curries, and noodle dishes, all guaranteed to send your taste buds into a starstruck frenzy, as they finally meet cardamom, star anise, and paprika.
Providoor
Launched in the thick of Sydney's lockdown era, Providoor exists to bring Sydney's best restaurants into your home. Perfect for fancy but stress-free dinner parties, you can peruse menus from Rockpool, Three Blue Ducks, China Doll, Fish Butchery, A Tavola, and more. There are even some Melbourne installations too—like MoVida and Supernormal.
Image credit: Bondi Meal Prep, Dineamic, Nourish'd
Editor's note: Urban List editors independently select and write about stuff we love and think you'll like too. Urban List has affiliate partnerships, so we get revenue from your purchase.