Every now and again, a kitchen appliance will take to the culinary world by storm in a Nutribullet. It was once the George Foreman grill, then you had the slow cooker—which is arguably still holding onto its hype—and more recently, we've seen the air fryer take centre stage on benchtops across the country.
There are, however, several checkboxes one needs to hit when looking for the best air fryers: basket size, price, literage and even aesthetic all come into play. So, here it is, your 2023 guide to the best air fryers to buy in Australia.
Philips | HD9650 Airfryer XXL
From the brand that created the ever-trending kitchen appliance comes the Airfryer XL. It ain't cheap, but when you're looking at best air fryer reviews, this monster almost always tops the list. For starters, it has enough space for six meals, and, the fat reduction technology means you can fry with up to 90% less fat. Philips started the trend back in the day, and in 2023, they still make one of the best on the market. And given it's 40% off at the moment, now's the time to invest.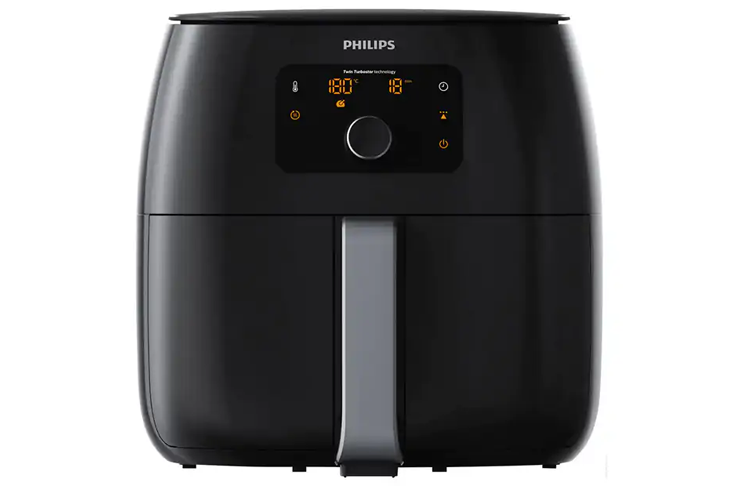 Bellini | Digital Air Fryer BTAF19
Bellini is one of the most trusted budget brands when it comes to small appliances, and their air fryers are no exception. This one is definitely up there for the best air fryers under $100. It's compact, efficient, and the 2023 model looks slick on your bench—the ideal entry-level air fryer if you're new to the hype.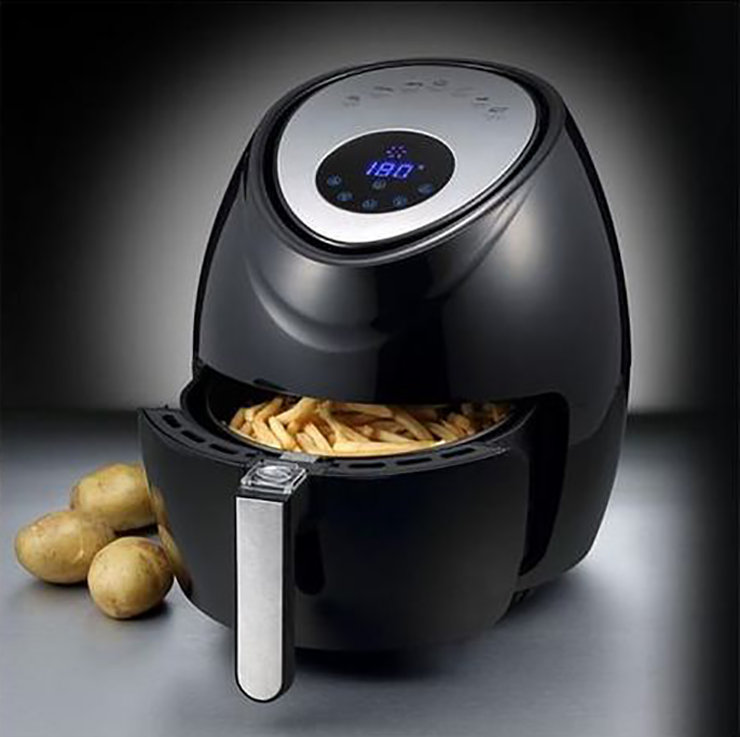 Ninja | Dual Zone Air Fryer AF300
Be a ninja in the kitchen with this dual air fryer that allows you to cook two separate foods simultaneously. This one is topping the best air fryer reviews in 2023 with its 7.6L capacity—it'll cook 1.8kgs of fries with up to 75% less fat than conventional frying. The air fryer also comes with recipes and cooking charts, so you'll be equipped to take on almost anything.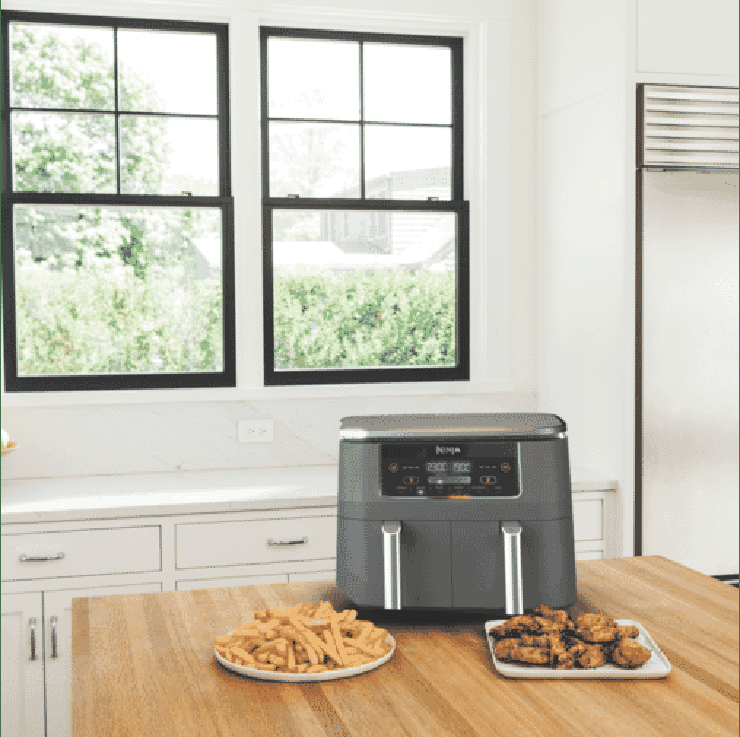 Healthy Choice | 7L Digital Air Fryer
Do you want one of the best air fryers but don't want to sacrifice your perfectly curated rose gold aesthetic? We've got you covered. This one from Healthy Choice is good for you and your gram, with a sleek black and rose gold finish plus cable storage on the back. It also comes with a handy non-stick, detachable drawer for easy cleaning. We're claiming this one as the best air fryers under $200 on the market for a beautiful kitchen—it also frequently tops the best air fryer reviews across the internet, so you know you're getting bang for your buck.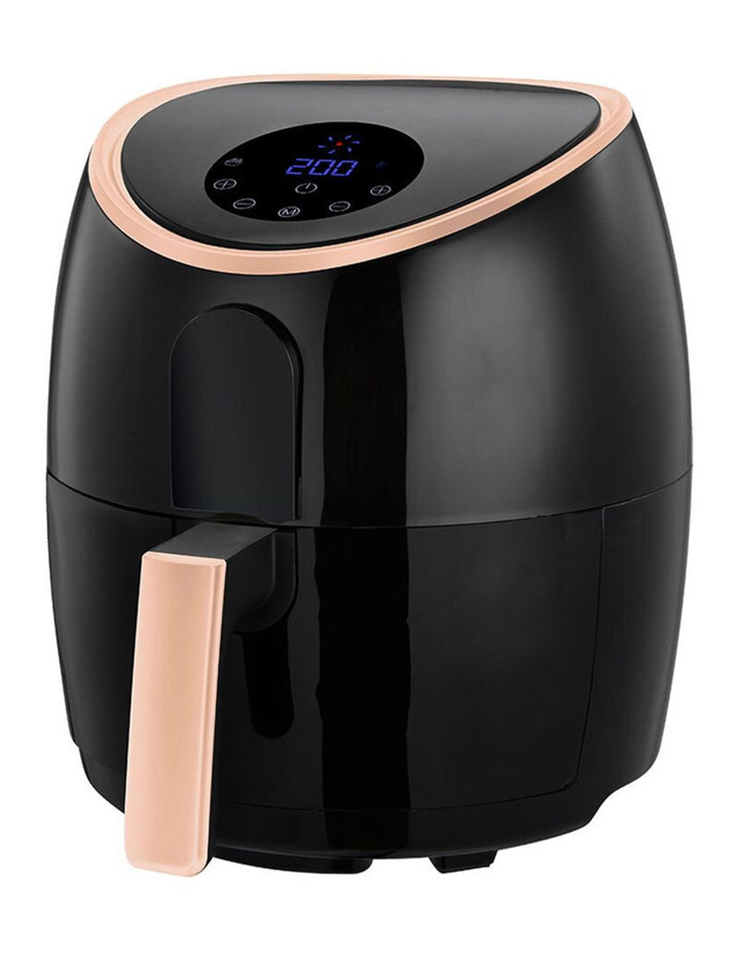 Kogan | 12L 1800W Digital Air Fryer Oven
From pizzas and roasts, to barbecues, hot chips and desserts, this air fryer does it all. It's one of the best air fryers on the market in terms of value for money, with 10 settings, a rotisserie, automatic shut-off and timer, and stainless steel accessories that are dishwasher safe. It does the work of eight appliances in one, so clear the cupboards and treat yourself to this multipurpose air fryer.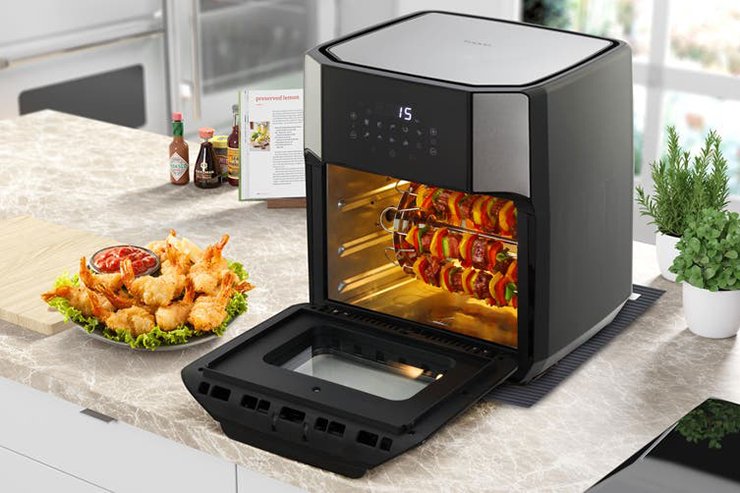 Healthy Choice | Black 14L Turbo Air Fryer
It looks a bit like a wood burner fireplace at first glance, but this air fryer from Healthy Choice is perfect for those who like to watch the magic happen. It features a rotating system, eight cooking programs, two layers for simultaneous cooking, and a dehydrate program which cooks for 24 hours at low temperatures of 30° and 60°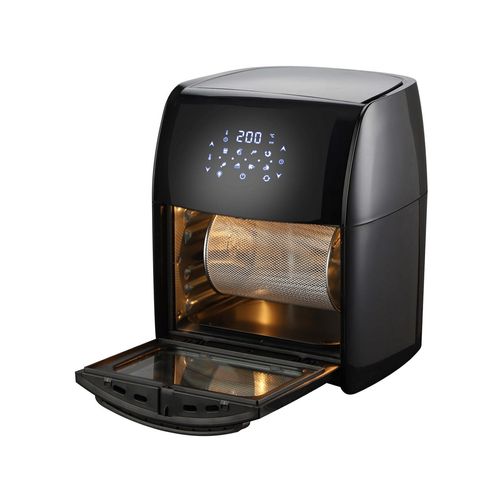 Tefal |

Easy Fry Classic Air Fryer Black EY2018

This low-fat air fryer comes in a compact design that serves up to six people. It's dishwasher safe, has a removable non-stick grid, adjustable temperature settings and automatically shuts off to avoid overheating. It's one of the best air fryers for frozen food and it drains all the unnecessary fats away so you can enjoy a cleaner, lighter meal with all the joys of crunchy fried goodness.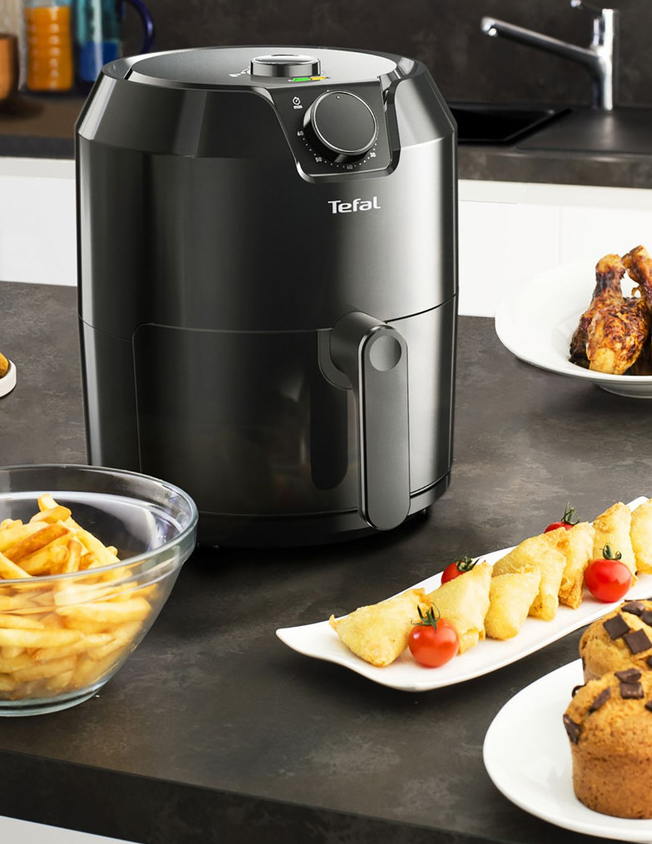 Tefal Ultimate Fry Deluxe
The best air fryers are air fryers with grills in them, too. And the Tefal Easy Fry Deluxe Air Fryer has exactly that. On this one-stop-shop for the kitchen you score eight cooking menus, a fast cooking option and extra crisp technology for golden results on everything from your chook to your chips. There's plenty of space too, with a 1.2L capacity in what can only be described as one of the best air fryers on the market in Australia for 2023.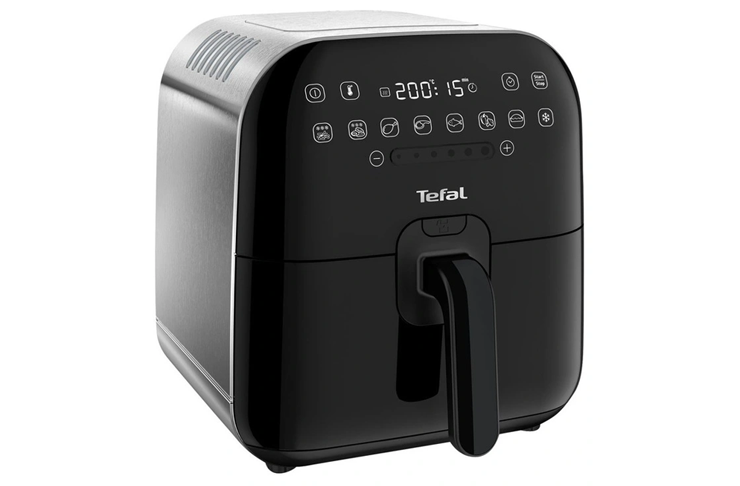 Ninja Foodi Smart XL Grill And Air Fryer
Those looking for a showpiece in the form of an air fryer need look no further than Ninja's Foodi Smart XL Grill And Air Fryer. It's a two-for-one situation here, with grilling and air frying capabilities, making it one of the best air fryers available on the market. A 3.8L non-stick ceramic coated Air Fry Crisper Basket, a 5.7L non-stick ceramic coated Cooking Pot, and a 1760W grill means this air fryer can do it all, and will stand the rigorous expectations of cooking in 2023.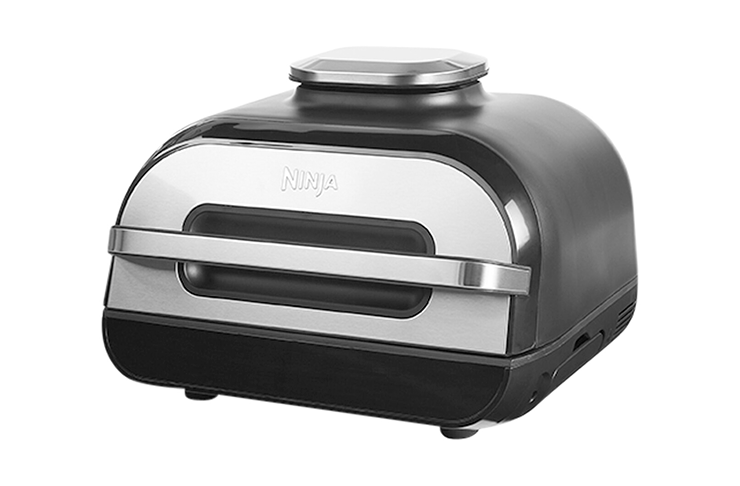 Nutribullet Digital XXL Air Fryer
Nutribullet, the undisputed legends of progressive kitchen appliances are coming in hot with their iteration of one of the best air fryers on the market. The Nutribullet Digital XXL Air Fryer has a monster 7L capacity for those larger cooks; and it's super efficient with its 360 vortex convection technology, a feature that cuts down on time and reduces the amount of oil needed for a great taste.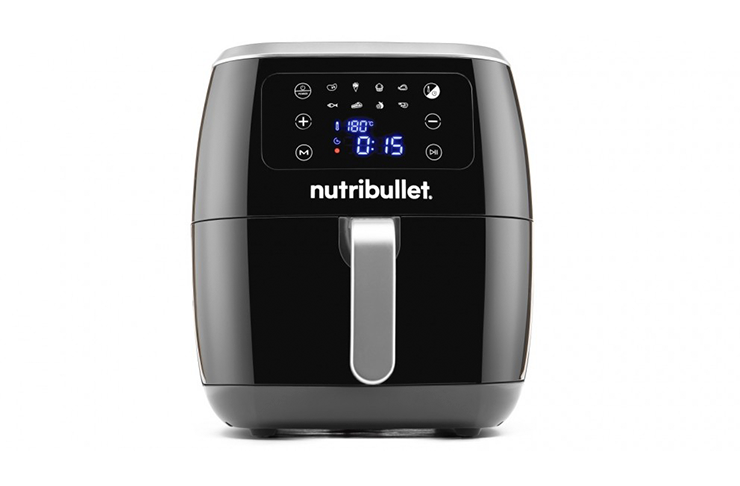 Kitchen Couture Air Fryer Healthy Food 3.4L
Those looking for the best air fryer under $100 in 2023 might not be spoiled for choice, but Kitchen Couture's 3.4L air fryer will fill that void in your kitchen. This handy appliance keeps it simple so you can focus on your cooking, with a digital temperature adjuster from 30° for those low and slow cooks, to 200° celius for things like chippies when you just need that snack asap. Hands down on of the best budget air fryers on the market.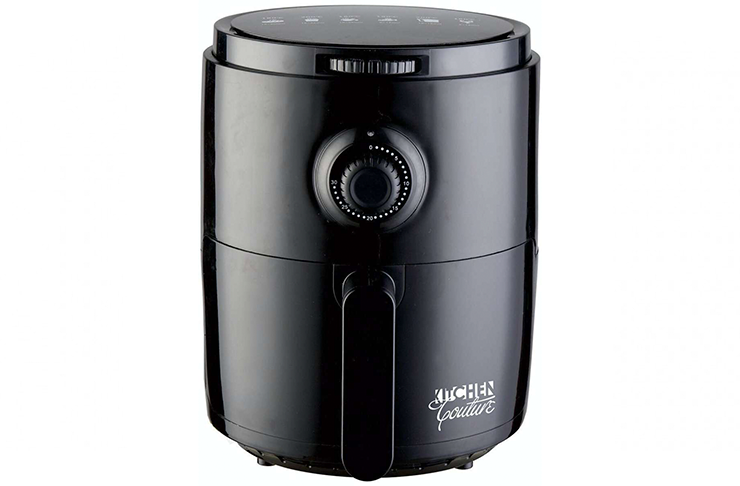 Philips Essential Compact Air Fryer
Coming in at under $200, Philips Essential Compact Air Fryer is one of the best cheap air fryers available in Australia. Simple but intuitive features mean you can cook with up to 90% less fat, while the accompanying NutriU app offers up recipes and air fryer trips from the brand that birthed the air fryer over a decade ago.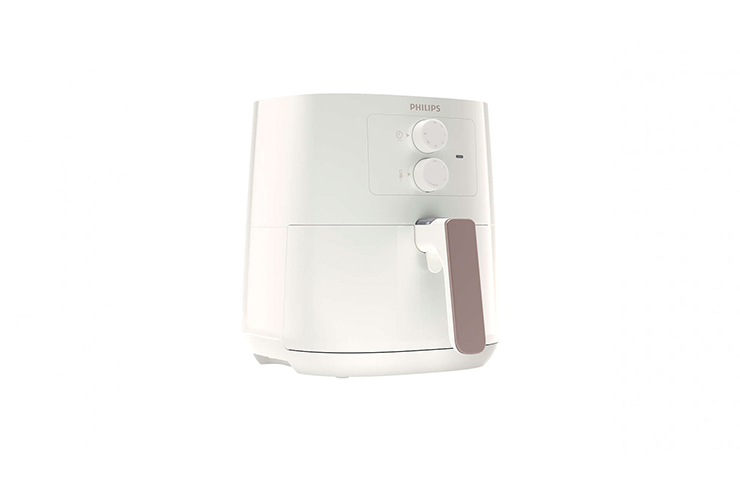 Now that dinner is sorted, tackle the morning as well with the best home coffee machines.
Image credit: Philips
Editor's note: Urban List editors independently select and write about stuff we love and think you'll like too. Urban List has affiliate partnerships, so we get revenue from your purchase.