In Sydney, we're lucky enough to live along the very path the beautiful humpback whale takes during their annual migration from Antarctica to the top of far north Queensland.
From May to November each year, the whales travel along Australia's eastern coastline so they can have their calves in warmer waters. So, here's where we come in. We have found the best spots along the New South Wales coastline to catch a glimpse of these incredible creatures as they set out on the swim of a lifetime.
Here are the best spots for whale watching in NSW.
North Coast
Broken Head Nature Reserve
Byron Bay
Take a stroll through the rainforest down the Three Sisters walking track and you'll find yourself at the top of the cliffs that line our beautiful north coast. This spot will give you the perfect vantage spot to watch the beauties frolic around in the water.
Pat Morton Lookout
Lennox Head
Situated at the southern end of Lennox Head, this lookout will not only give you a killer view over the town, but you're also pretty much guaranteed to catch whales, dolphins, hang gliders or even have a spot of fishing. Our tip: head here on weekdays, as the small car park gets chock-a-block on weekends and holidays.
Central Coast
Muttonbird Island Nature Reserve
Coffs Harbour
While this hotspot is named after the Muttonbird, it's also a spectacular spot to check out the pods of whales as they migrate up the coast. The 360-degree views are incredible, and on the walk out over the jetty, you might even catch some other marine life swimming below you.
Tacking Point Lighthouse
Port Macquarie
This iconic lighthouse is the perf spot to watch a few humpbacks pass by before you soak up the Port Macquarie sunset. We suggest checking out a few beach coves afterwards as well because the swimming spots around here are unreal (even in the cooler months).
Tomaree Head Summit Walk
Port Stephens
Start your walk on the picturesque Shoal Bay and head up the nature trail to the top of the summit, where you will not only cop some amazing views, but also a few of our favourite ocean friends. Check out this spot during September and October for an almost guaranteed chance to see a few baby calves.
Sydney
Cape Solander
Kurnell
Arguably the best whale watching spot in all of Sydney, Cape Solander is your go-to for checking out their migration. Get yourself down here during June and July and you might see a few whales as close as two hundred meters from the coast. We're not kidding around here.
Barrenjoey Headland
Palm Beach
With nearby Whale Beach, this spot pretty much speaks for itself. A short bushwalk will lead you to the top of the Headland, where the breathtaking views over Pittwater and Palm Beach are enough to leave you speechless. This spot is notorious for checking out the migration, so bring along your binoculars and set yourself up for some serious whale watching.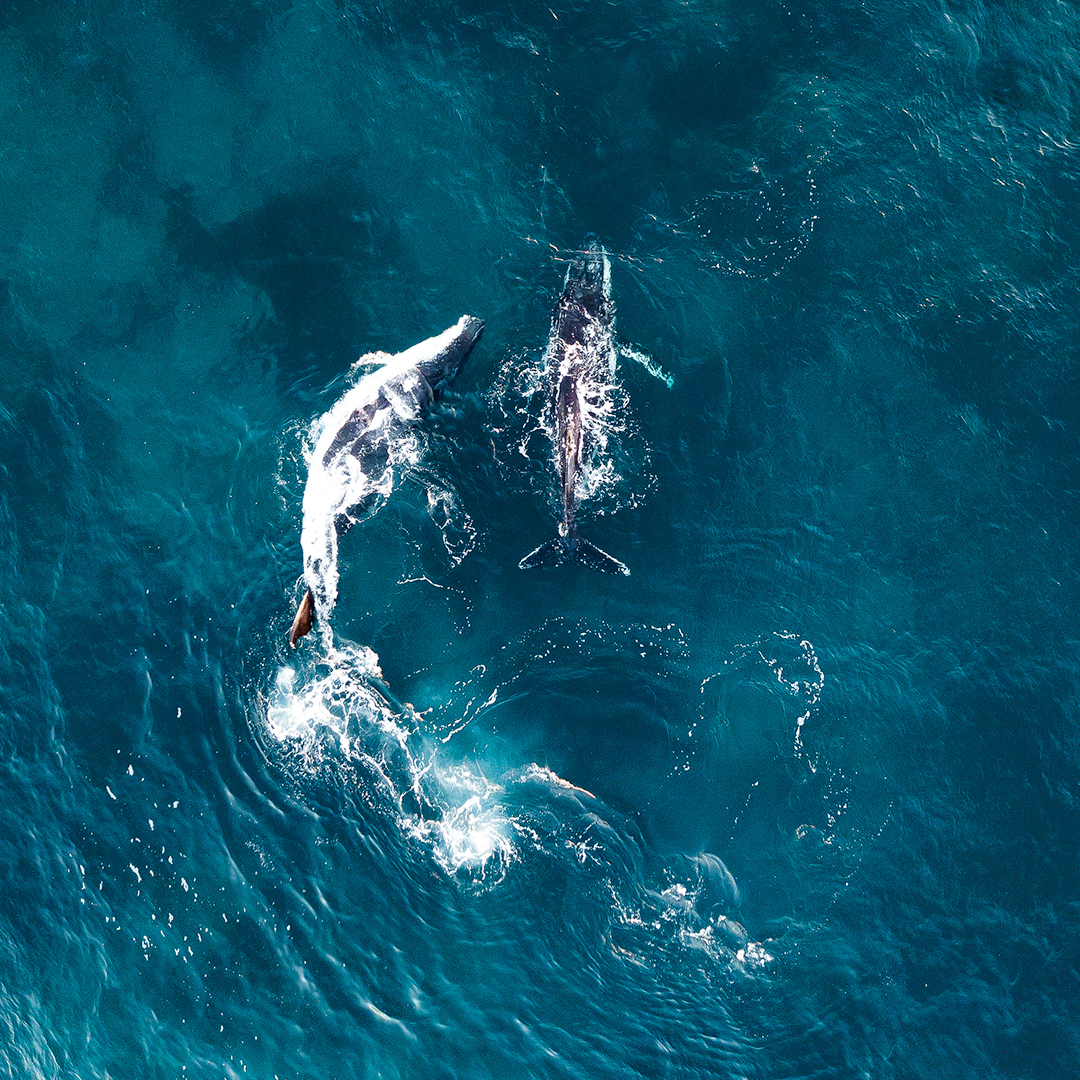 Wedding Cake Rock
Royal National Park
Instagram at the ready, this spot is about to turn up the beauty of whale watching to a whole new level. These sweeping views of the Pacific Ocean are exactly how whale watching should be done.
South Head
Port Jackson
If you find yourself at South Head between June and September, whales will probably be the reason you are there. This local hot spot is perfect for soaking up the views and watching a tail slap or two.
South Coast
Seven Mile Beach
Jervis Bay
Jervis Bay is a whale-watching haven, with numerous spots to check out these beauties, and Seven Mile Beach is one of the very best. If you've decided to head to Jervis Bay to see the humpbacks, you cannot beat getting up close and personal with them on a boat tour, trust us.
Snapper Point
Batemans Bay
This vantage point will give you unreal views of not only some impressive whales, but also dolphins, eagles and albatross. It's a real nature mecca. The lookout is also a great spot to check out the rather impressive Aboriginal landmark, Gulaga mountain, which is marked as a place of healing.
Wajurda Point Walking Track
Narooma
A short walk up through the eucalypt forest will shoot you out by the lookout where you can spend hours (and hours) watching whales pass by. Drop by during winter and spring and remember it's BYO binoculars because we guarantee no one will want to go sharesies with you.
And here are 5 beautiful places in NSW you should road trip to once lockdown restrictions ease.
Image credit: PomInOz, Florent Rols, Olga Kashubin, YuSong Oh, Johannes Wittig, Karin de Mamiel, Markrhiggins