Joining the Milpa Collective family alongside Sonora, Taqiza, and Carbon is Calita—a brand new pint-sized "marisqueria" (or, Mexican seafood restaurant) that's inspired by the Baja Peninsula of Northwest Mexico.
Perched next to Sean's Panorama, so, literally a stone's throw from Bondi Beach, Calita has all the hallmarks of your classic beachside spot, with bright and airy open space, minimal decor, and soft timber tones keeping things chill.
The restaurant's name translates to "tiny beach" and fittingly so, she seats just 26. The small, seasonal menu is made for you and your crew to split a selection of house-made tacos (we recommend the swordfish pibil with pickled onions, beans, and greens), "drunken" mussels with chorizo and mezcal and aguachiles, or even just a platter of a dozen ultra-fresh oysters. Although, the lobster taco with achiote and pineapple marinade we just might keep to ourselves.
Dinner is on daily from 5pm, and lunch runs Friday through Sunday from 11pm, so there's plenty of opportunities to explore the daily rotating menu.
And, at the heart of Calita's focus on authenticity, sustainability, and locally sourced produce is mezcal, the slightly smoky cousin to the more ubiquitous tequila and one of the most sought-after spirits in Sydney right now.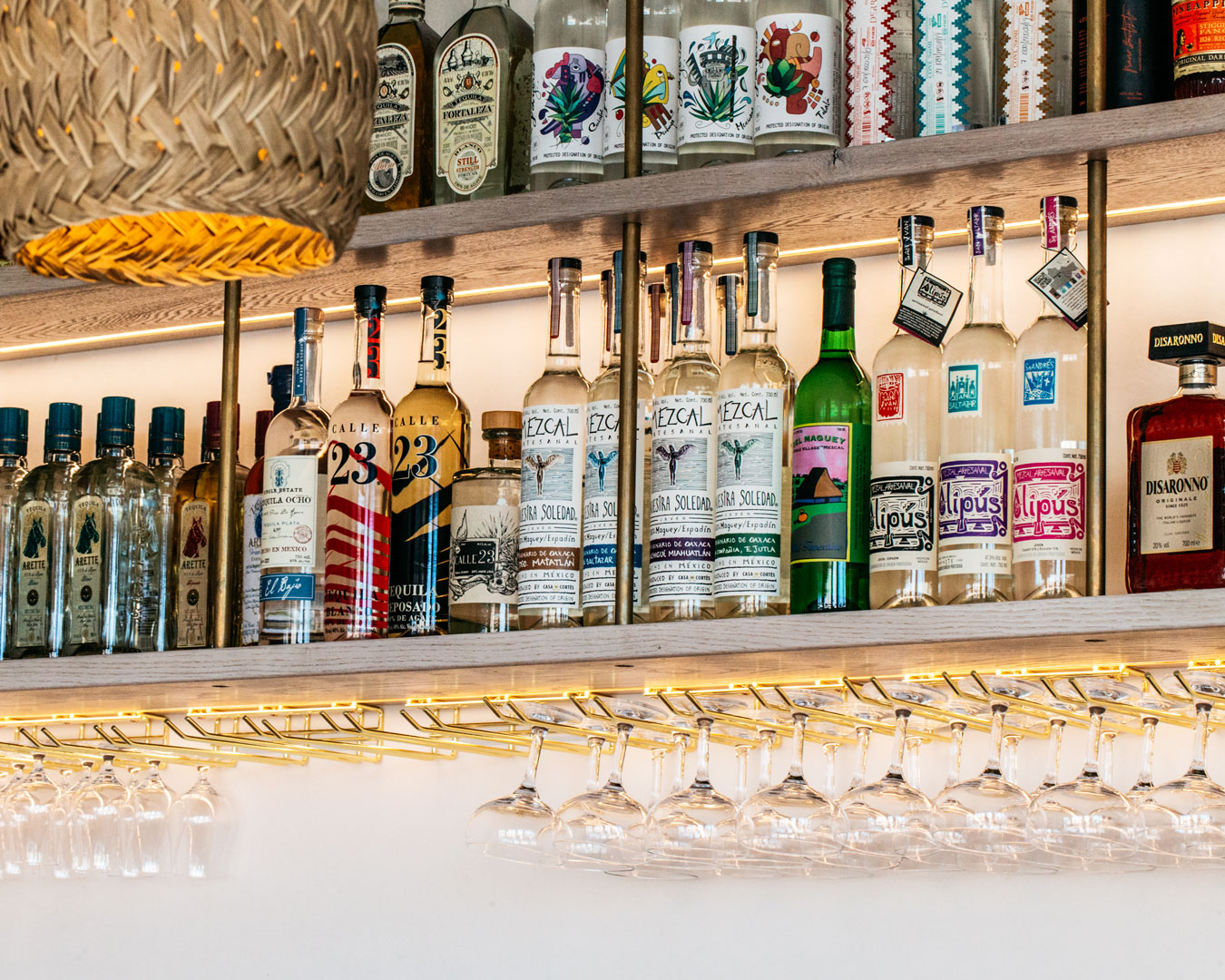 For Milpa Collective's owner and chef Liber Osorio, preserving the "authentic taste and spirit of Mexico" through Oaxacan mezcal is key, with Calita joining the ever-growing list of bars and eateries part of the city's mezcal fever including award-winning Cantina Ok! and another newbie, Esteban.
Co-owner Pablo Galindo Vargas agrees, suggesting that mezcal's thoughtful, artisanal production methods and relationships with small, indigenous producers across Mexico are what make it so special. "We are all becoming more mindful of the processes that go into the products that we consume; preferring conscious producers and conscious consumption," says Vargas. "Mezcal is a big part of that."
Alongside the array of small-batch, boutique mezcal labels behind the bar, you'll find Calita's signature "Vuelve a la Vida" (or, "Return to Life"). This classic Mexican hangover cure has all the Bloody Mary vibes you need to wake up with clam and spicy tomato juice, plus a mixture of oysters, prawns, octopus, and crab for extra energy.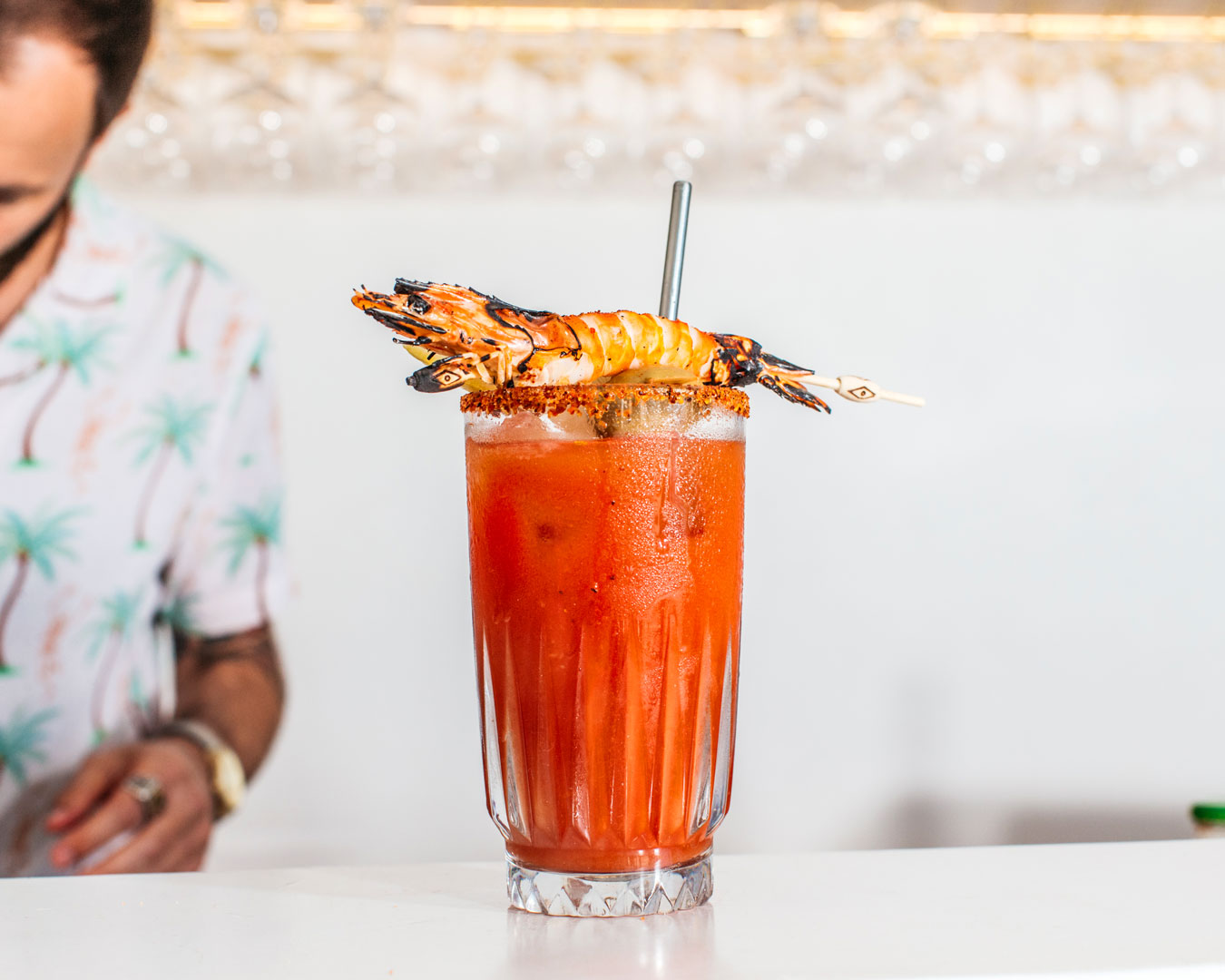 Draw up a window seat at one of the long, communal (COVID-safe, of course) tables and soak up those sea views with a cold one to cure what ails you. Or, if it's the weekend, opt for takeaway and stroll across the road for the full beachside experience.
Whether it's for lazy lunchtime margaritas (classic, jalapeno, or Tommy's) from 11am, your weekly taco night, or a mezcal-specific pilgrimage, Calita's is ready whatever the mood. Count us in.
Calita is slated to open this Wednesday 11 November. For more details, head over here.
Image credit: Kitti Gould