There's a lot to love about the nation's capital during the cooler months. Firstly, you can really feel the season, with temps hovering around 12 degrees during the day and dropping to a frosty sub-zero at night. To the west of the city, the Brindabella Ranges twinkle with snow, making for some extra spectacular sunsets at cocktail hour.
Compared to Sydney, Canberra is quiet too—its wide, regal boulevards and motorways feel empty and serene compared to the chaos of Paramatta Road. But don't mistake the lack of traffic for sleepiness. On Friday and Saturday nights, Canberra's restaurant scene is heaving, proving this pint-sized city is a foodie's paradise. The ultra-close Canberra District vineyards are pouring some of the country's most sought-after Riesling and Shiraz, paired with award-winning cellar door experiences. Then, there are markets, galleries, truffle farms, slick hotels, and plenty of clear country air and spectacular natural scenery to soak up.
Feeling the vibe? Here's how to have an epic winter weekend in Canberra.
Truffle Hunt At The Truffle Farm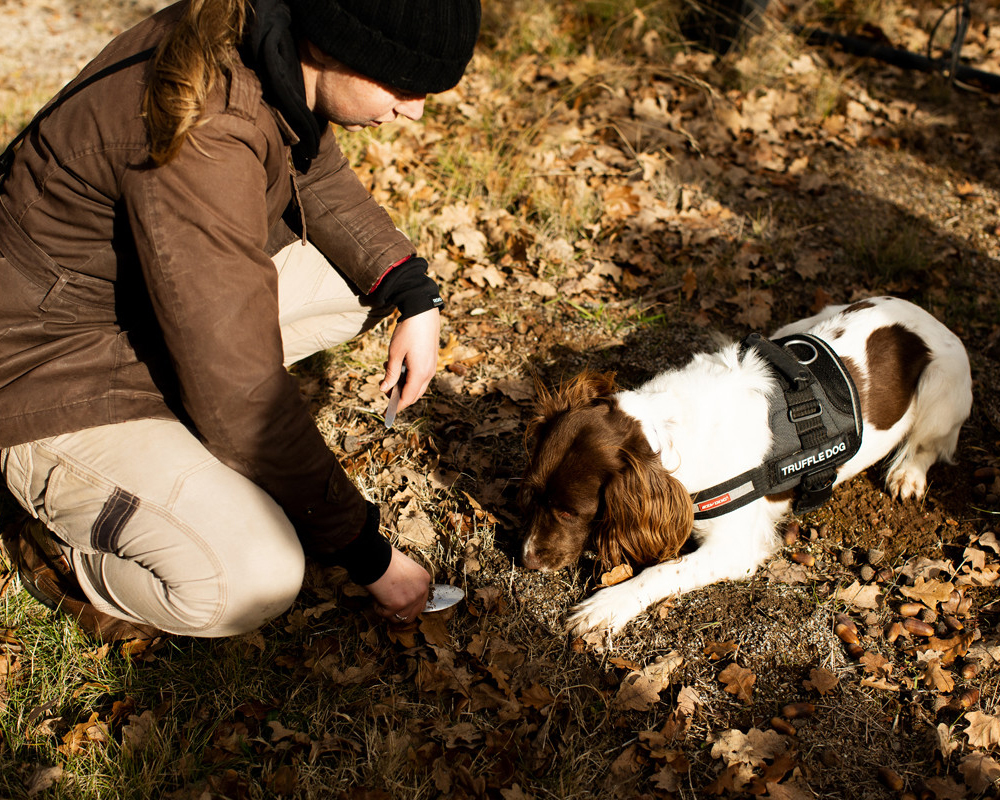 If there's one thing winter in Australia has more recently become synonymous with—it's truffles. These earthy, pungent delicacies make their seasonal appearance on menus throughout Sydney from June through September in truffle-laced pasta and truffle-infused desserts. Over in Canberra, however, you can take your truffle experience to the next level with an actual truffle hunt and truffle degustation at The Truffle Farm.
Led by founder Jayson Mesman, his partner Danielle, and a band of truffle dogs (AKA very good boys, shout out to Dingo), this extra special experience will see you head out amongst the farm's 6,000 French and English oak and hazelnut trees as the truffle pup sniffs out his truffle treasure. After you've found, dug up, and gawked at some of The Truffle Farm's enormous black truffles, you'll head inside to be treated to a six-course truffle feast created by the farm's executive chef, Damian Brabender.
Canberra District Wine Tasting With Van Du Vin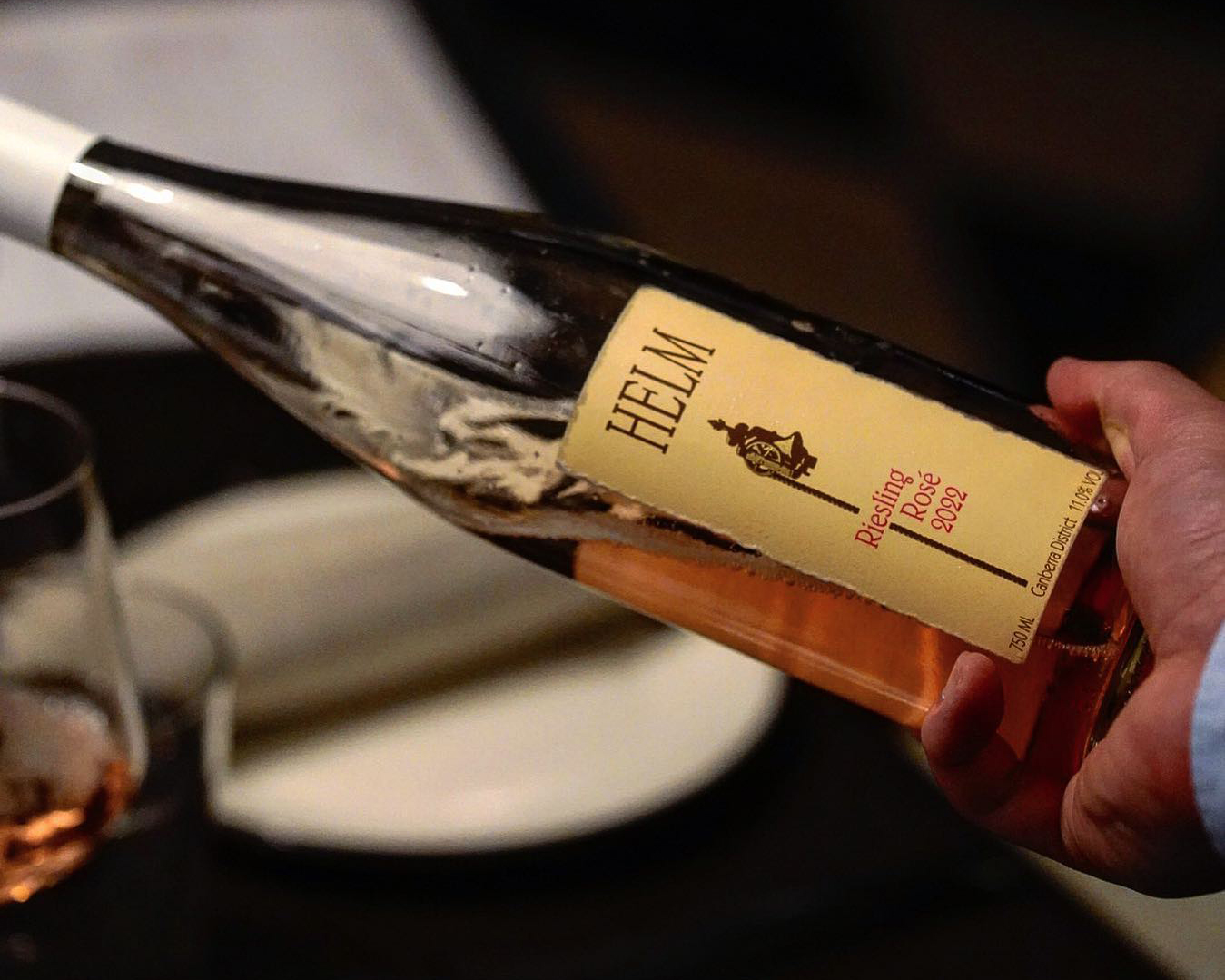 The Canberra District wine region has become hot property in recent years, with some of Sydney's best chefs and hospitality moguls jostling for hard-to-find vintages. This young, eclectic region is home to about 140 vineyards and 40 boutique cellar doors with Reisling and Shiraz (sometimes called Syrah here to differentiate from the heavier Barossa style) being the best drops to try. Called "Canberra District" because it technically takes in part of the ACT and NSW, you'll find most of the grapes growing around Murrumbateman and Lake George—meaning it's a super quick 35-minute trip out of Canberra city and a perfect winter weekend activity.
The best way to visit the region, in our opinion, is with Van du Vin—a private wine tour that includes tastings, lunch, and a cool car to ferry you around too (like a London cab, for example). Whether you pick a half or full-day tour, the Van du Vin team can craft the tour around the wineries you're keen to visit, or based on the style of wine you like best. Our cellar door picks would be Gallagher Wines, Brindabella Hills, Yarrh Wines, Helm, and The Vintner's Daughter.
Next-Level Dining And Drinking: WILMA, Paranormal Wines, The Inn, And More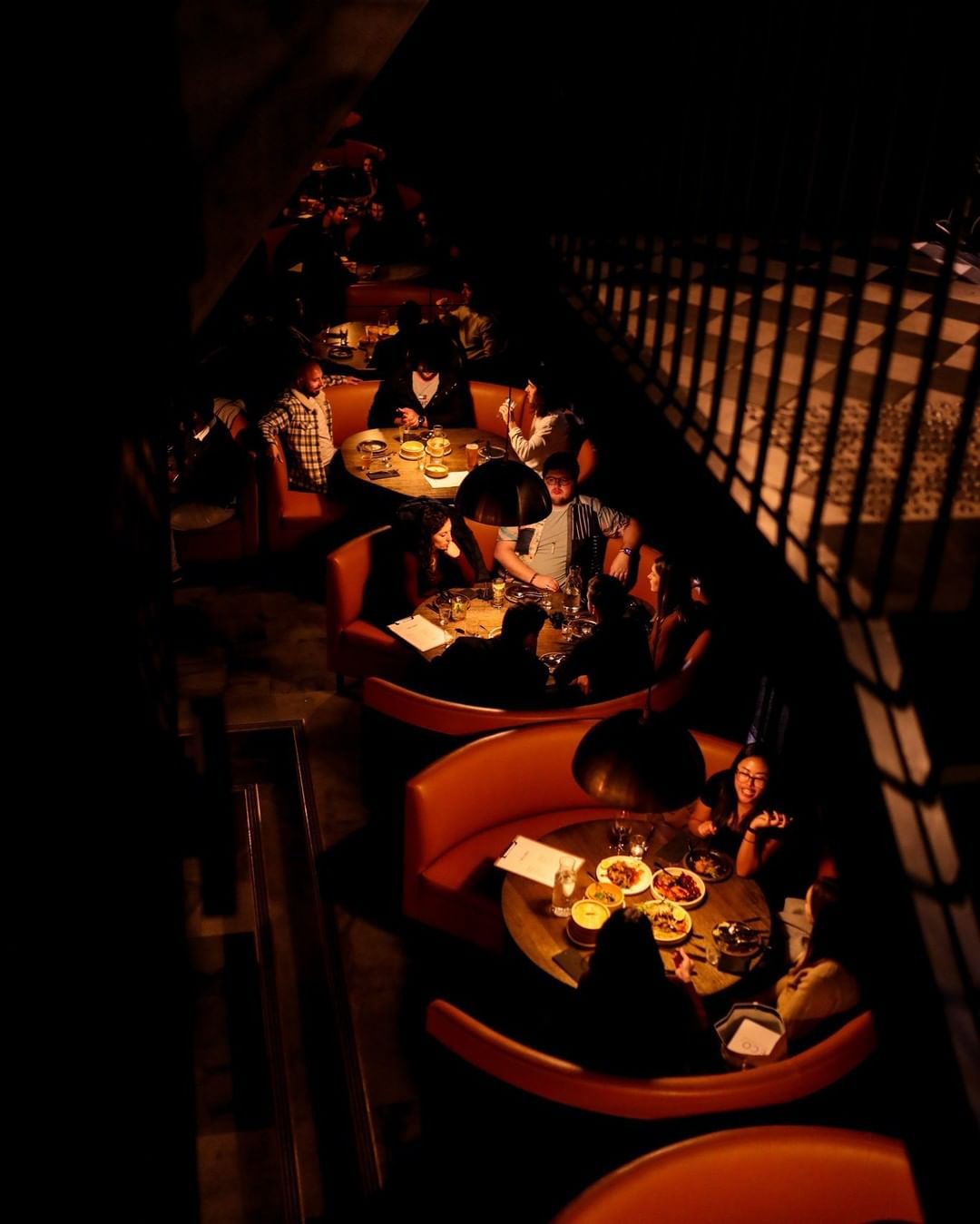 Canberra's restaurant scene is absolutely thriving right now. Post pandemic, the city has seen over 60 new venues open—meaning you might have to lock in more than one winter weekend in the capital if you're keen to work your way through the full list. For a cosy but high-energy dinner, we recommend booking one of the saffron orange-coloured booths at WILMA, Canberra's first progressive Asian BBQ restaurant. From former Biota chef James Viles and head chef Brendan Hill (ex-Aria), here you'll feel the heat from a fiery and gigantic konro yakitori grill. The banana blossom salad, truffle and egg fried rice, and hot smoked char sui pork are some of the tastiest dishes we've eaten all year. Make sure you grab a martini at The Pearl beforehand.
Over in Ainslie, The Inn, hidden away on the top floor of Edgar's Inn pub, is a perfect spot for sundowner drinks and Friday night feasting. The terrace delivers on views—here you can watch one of Canberra's perfectly clear sunsets, complete with the extraterrestrial Telstra Tower and Mount Ainslie (and yes, you can sit there during Canberra's chilly winter). The menu moves from oysters and scallops ceviche through to kangaroo tartare with miso and black garlic, and rich, belly-warming Riverine short ribs with smoked mash.
We also recommend dropping into Paranormal Wines, a wine bar slash bottle shop lined with natural and minimal intervention vino; Bar Rochford and Pilot are must-dos; bigger groups will love the pizza and the vibe at Agostini's, and vegetarians will swoon for Monster Kitchen and Bar at Ovolo Nishi with its eclectic furniture and now all-veg menu.
For more epic things to do in Canberra, including our favourite places to stay, head over here.
Image credit: WILMA, Kara Rosenlund for VisitCanberra, Helm Wines, WILMA