You'd be forgiven for missing it—but Crown Sydney has officially opened.
The soaring, sparkly Barangaroo spire is now the city's tallest building, and inside is Sydney's first "six-star" hotel and spa, a set of luxury apartments with epic views, and, most exciting for us hungry foodies, a collection of14 new restaurants and bars, including the hotly-anticipated Sydney outpost for Nobu.
Crown Sydney's quiet opening follows controversy and an investigation into the property's gaming license, which has not been approved. As such, the property's planned mini high-roller casino, set to be Sydney's second casino, has not yet opened.
However, if you're just here for the food (same), or you're keen to seriously up your staycation game (again, same), you'll be pleased to know all 14 restaurants are now open and taking bookings, as is the hotel and day spa.
As for what's to eat and drink at Crown Sydney—details of each restaurant were drip-fed month by month across 2020. First up was Michelin-starred Irish chef Clare Smyth, a former Gordon Ramsay Chef Patron and caterer of Meghan Markle and Prince Harry's wedding. In June, we learned Sydney would score its very own Nobu. Later in July, we heard there'd also be an Italian from Ormeggio's Alessandro Pavoni (called a'Mare), a fiery new venue from Ross and Sunny Lusted of The Bridge Room (Woodcut), and an intimate 12-seat "chef's choice" restaurant within a restaurant at Nobu, led by Sushi chef Ryuichi Yoshii (called Yoshii's Omakase at Nobu).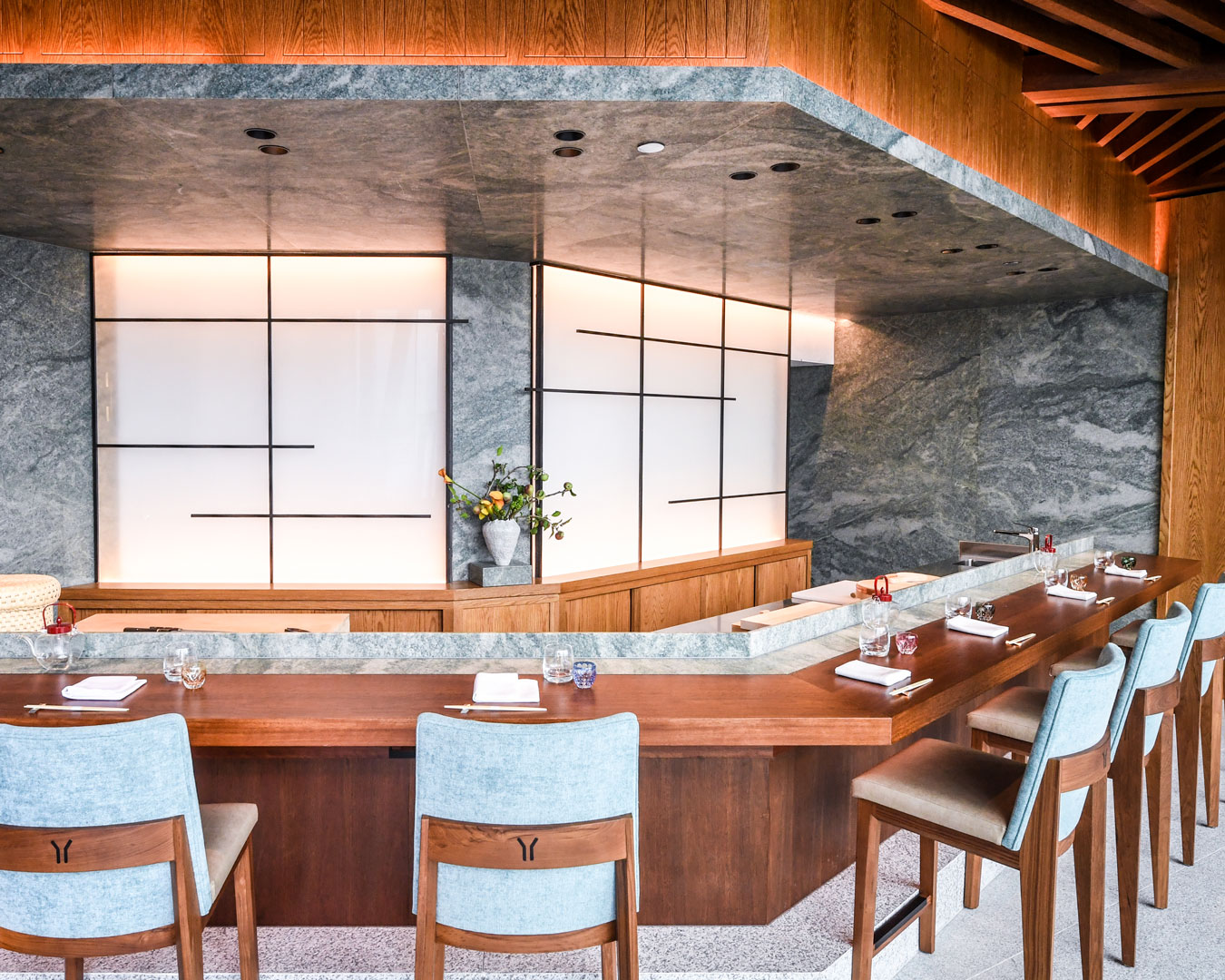 There's also Silks, already a regular fine dining fixture at Crown properties, with traditional and finessed Cantonese cuisine and fancy yum cha. Epicurean is a very luxury spin on the classic casino buffet—a series of nine "live kitchens" plating up cuisines from all over the globe.
Finally, Crown Sydney is also home to TWR' an ambitious hotel lobby bar set to rival some of the world's best. Designed by Meyer Davis (the New York City firm responsible for the likes of the Ritz Carlton Restaurant in Mexico City and design hotels like Dream Printers Alley in Tennessee), it features an outdoor terrace and an indoor space akin to a moody piano bar.
"We wanted to create a dining destination that's diverse and eclectic—and a destination that really has something for everyone in Sydney to enjoy. From a fine dining experience to great, authentic Chinese, right through to just being able to sit by the water and enjoy a drink—we wanted this to be a place that Sydney wants to return to time and time again," Crown Sydney Executive General Manager Mark Holmes said.
Making dinner plans? Here are the best new restaurant openings of 2020.
Image credit: Crown Sydney (Nobu, Yoshii's Omakase at Nobu, Epicurean)