Nothing says "I'm settling into a weekend in lockdown pretty good HBU" more than getting a tray of two dozen Sydney Rock oysters delivered to your door.
If you, like us, love ordering up a half dozen of those glistening pearls from the sea, we're here to remind you that Sydney has a next-day oyster drop off. Yes—fresh, sustainably farmed local oysters delivered right to your door.
This delivery innovation is the genius of East 33, one of Australia's largest distributors of premium Sydney Rock oysters, uniting a series of family producers under one banner. Based in the Great Lakes region of the NSW mid-north Coast, East 33 typically supplies top-tier restaurants with rare oysters but, given the way of the world, they kicked off 33 delivery back in 2020 to bring the oysters direct from their farms to you.
A quick browse through the East 33 oyster collection reveals shells from NSW most-iconic oyster spots: Port Stephens, Hasting's River, Wallis Lake, Lake Wapengo, Pambula and Merimbula. Each location is given a flavour profile too, with a sliding scale for salty, sweet, umami and seaweed tastes.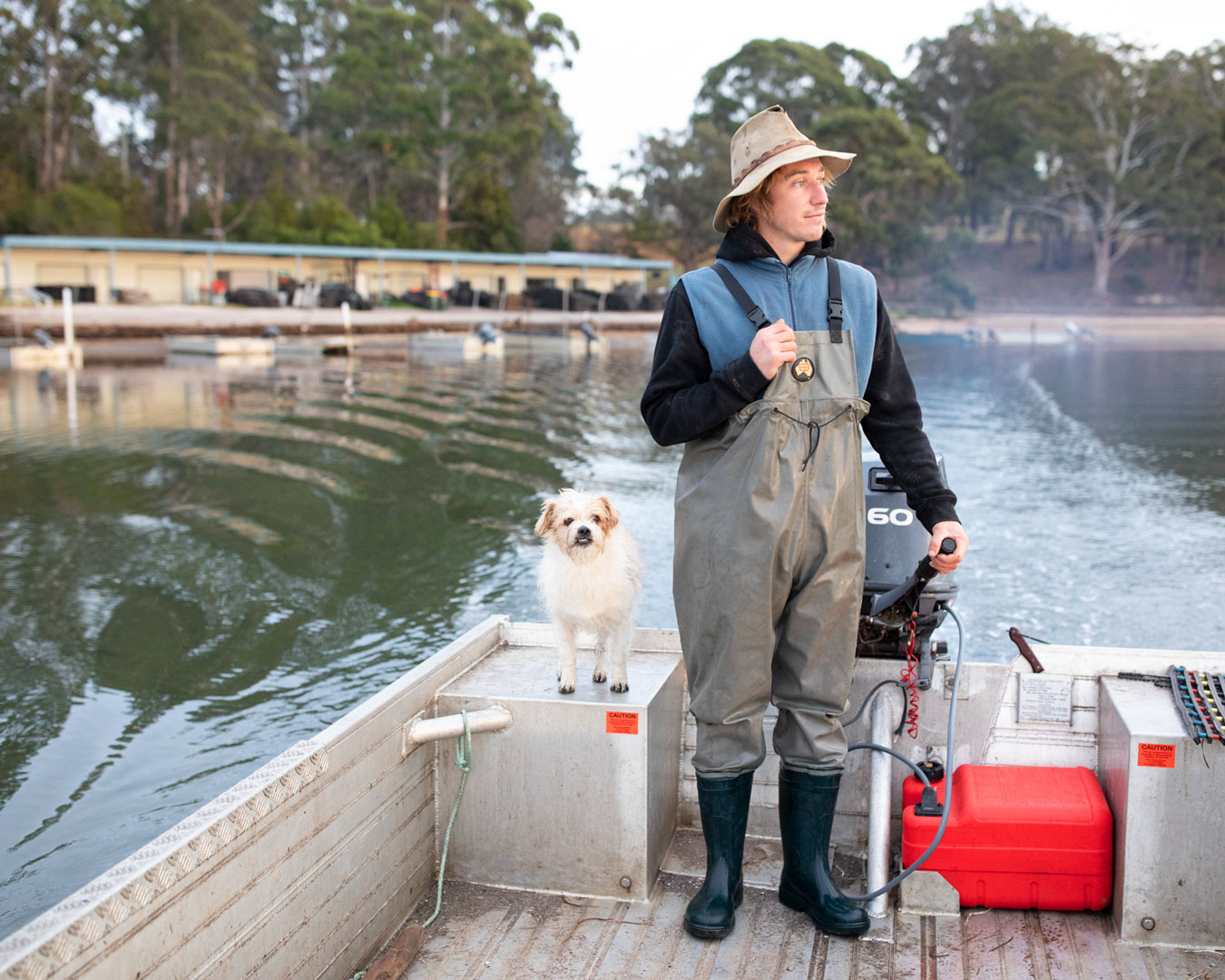 Proving that oysters aren't just a summer thing, East 33 has just dropped their winter collection oysters, which are available until August. The collection looks a little like this:
Clyde River: Audrey Thors is one of the industry's leading female oyster farmers; her oysters are known for an initial sweetness followed by a tang that bursts on the roof of the mouth
Wapengo Lake: Farmer Graham Major's oysters feature high levels of umami and seaweed with undertones of brine and sweetness
Port Stephens: Veteran farmer Robert Diemar leads a hardworking team creating oysters that are delicately sweet but full flavour with a salty bite and a long, rich finish
Since launching in 2020, East 33 has expanded its oyster universe with a "chef series" of tasty oyster pairings—a native pepper and verjus mignonette from Scott Pickett, a ginger vinaigrette from Victor Liong, and desert lime and spring onion salsa from Neil Perry among them.
There are also champagne pairings to peruse, general pairings (hello, caviar), and oyster accessories too. They've also got a subscription service, meaning you can have your oysters at home on the regular. And delivery? Yeah, it's free.
More info is here.
And naturally, you'll want to pair those fresh, home-delivered oysters with Sydney's best home-delivered booze.
Image credit: East 33