Fort Denison, the sleepy sandstone garrison built onto a tiny Sydney Harbour island called Muddawahnyuh or Pinchgut Island—is due to enter a new era as a popping dining destination.
Announced this morning, Sydney hospitality group The Point has picked up the lease to the pint-sized islet and heritage-listed fortress.
The Point currently owns and manages Hotel Harry and The Dolphin Hotel in Surry Hills, as well as The Bucket List and Bondi Beach Public Bar in Bondi, and Tropicola and Luigi's Hot Pizza in Bali.
Earlier this month, the group also announced their takeover of Shell House—the clock tower on Margaret Street in the CBD will be transformed into a multi-level venue with a sprawling rooftop bar and is due to open as soon as July.
Details on precisely what sort of dining destination Fort Denison will become are scarce—though we do know that plans will celebrate the fort's storied past, as well as being a premier dining spot smack bang in the middle of Sydney Harbour.
The new Fort Denison will include a dining room, a casual dining room, a bar, and a wine room. There'll also be three exhibition rooms, improved historic displays, and guided tours.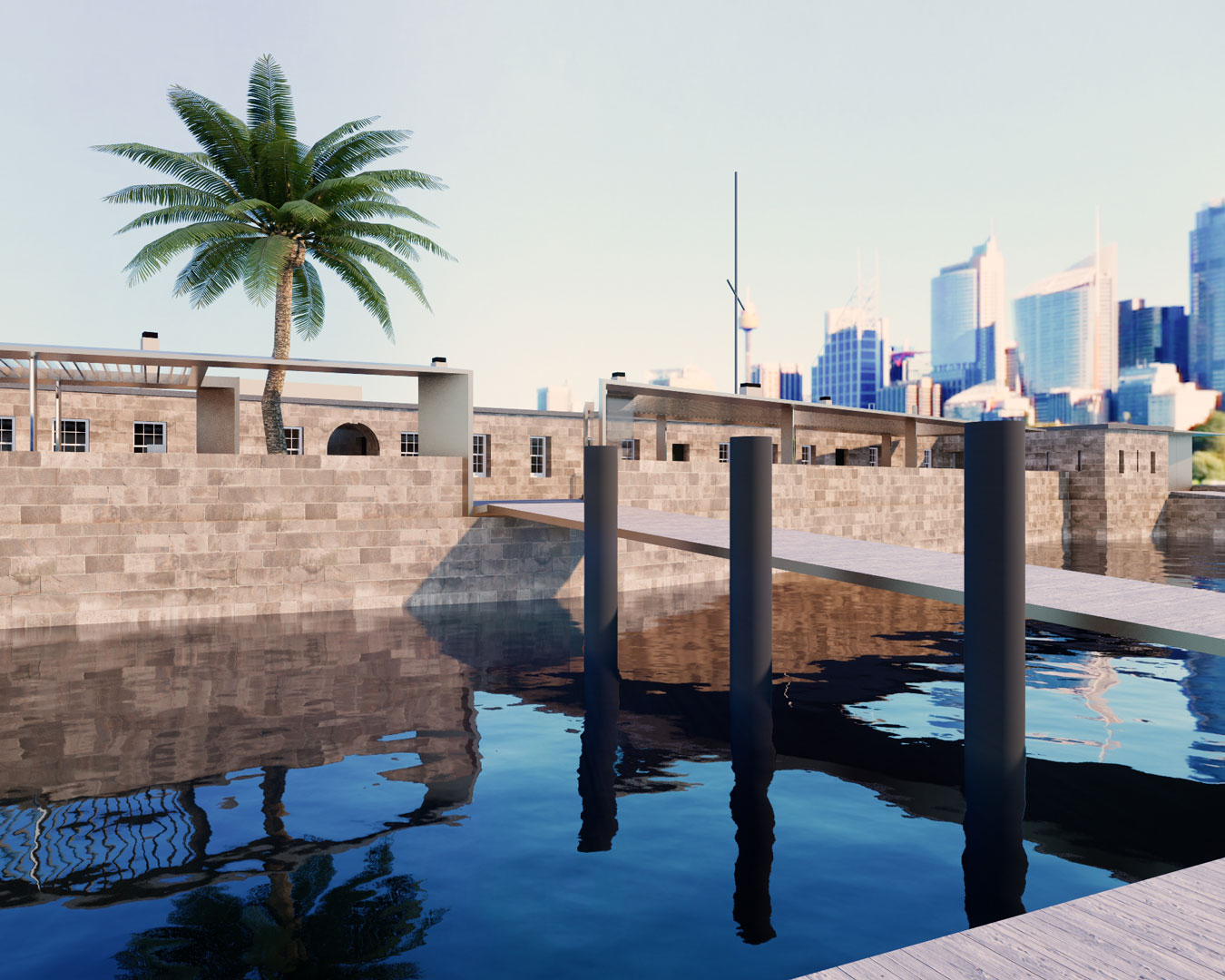 Over the years, Fort Denison has been many things—a prison, an actual military fort, a movie set, a restaurant, and a coveted spot to watch Sydney's NYE fireworks.
"Fort Denison has long been the forgotten jewel in our spectacular Sydney Harbour crown," said Minister for Energy and Environment Matt Kean."We wanted to right that wrong, and deliver a state-of-the-art visitor experience for the whole community to enjoy that celebrates the unique heritage and environmental values of this unique site."
The revived Fort Denison is due to open in late 2022.
Sydney is awash with news of big developments, fancy new hotels, and new-world amusement parks. Check out URBNSURF or this insane indoor ski resort.
Image credit: Oliver Strewe, The Point