While stacks of Sydney venues have returned from last year's lockdown—and some took the unprecedented downtime as an opp to renovate—one Sydenham pub is making its long-awaited return to the Inner West hospo scene for a vastly different reason.
After being destroyed in 2018 by a fire, the General Gordon has officially re-opened its doors to locals to show off an extensive reno, a new roof, and a new head chef.
In the three years since the disastrous accident, the historic hotel has been slowly rebuilt by JDA Hotels. The pub is named after British military hero General Charles George Gordon, but these days the local icon is now lead by a fierce female duo with over 50 years combined experience working in hospitality—licensee Sarah Lewis and head chef Kirsten Baker (Vic on the Park). Baker and Lewis follow in the footsteps of Bridget Smith, one of the pub's earliest owners and one of Sydney's first female licensees.
"This building has had such a checkered and rich history, so we've worked hard to acknowledge this through subtle nods to its remarkable journey," says Lewis.
Designed by AVA Architects, the building features distinct spaces, none more inviting than the alfresco courtyard. You'll easily spend several hours amongst a soft colour palette of blues, browns, greens, and ambers, giving off strong vintage conservatory vibes.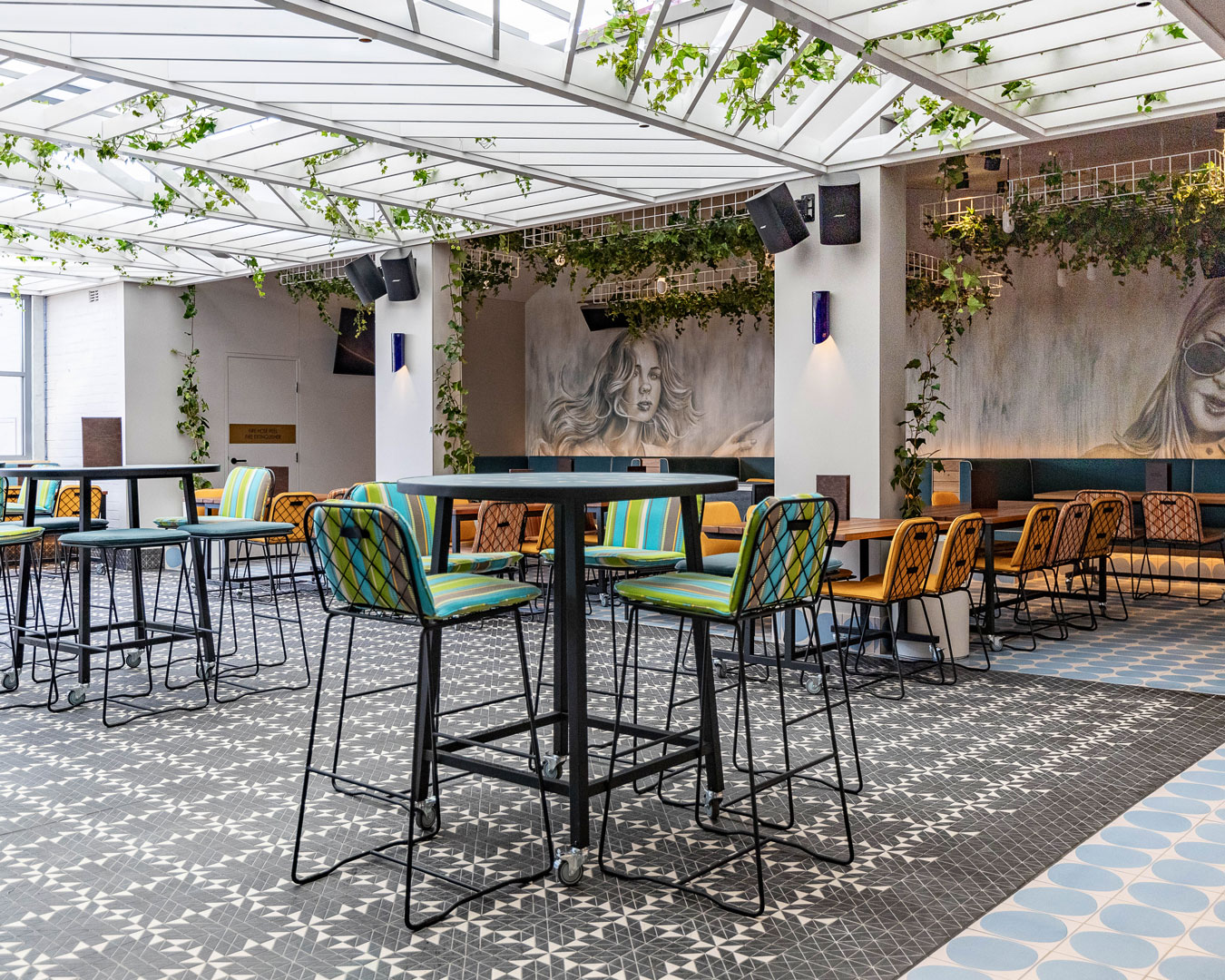 Both the front and back bars feature charred wood to commemorate the hotel's original facade and the 2018 fire. You'll still find a sports bar covered with historical memorabilia for your weekend footy watching needs, alongside a casual bistro area filled with eclectic furniture. Taking absolute advantage of rebuilding the destroyed roof, the General Gordon is now impressively well lit, with the sun shining down on patrons and the ceilings vibrant with lush greenery.
For lunch and dinner, you can expect all the usual pub classics and some unique Mediterranean and Middle Eastern-style dishes. Thanks to the kitchen's central wood-fired oven, you can order up a slate of proper pizzas and dishes like the 12-hour beef short rib with mushroom and shallot spaetzle, roast cabbage and parmesan crumb, or the half roast chicken with black and white barley risotto, peas, parsley, and garlic cream.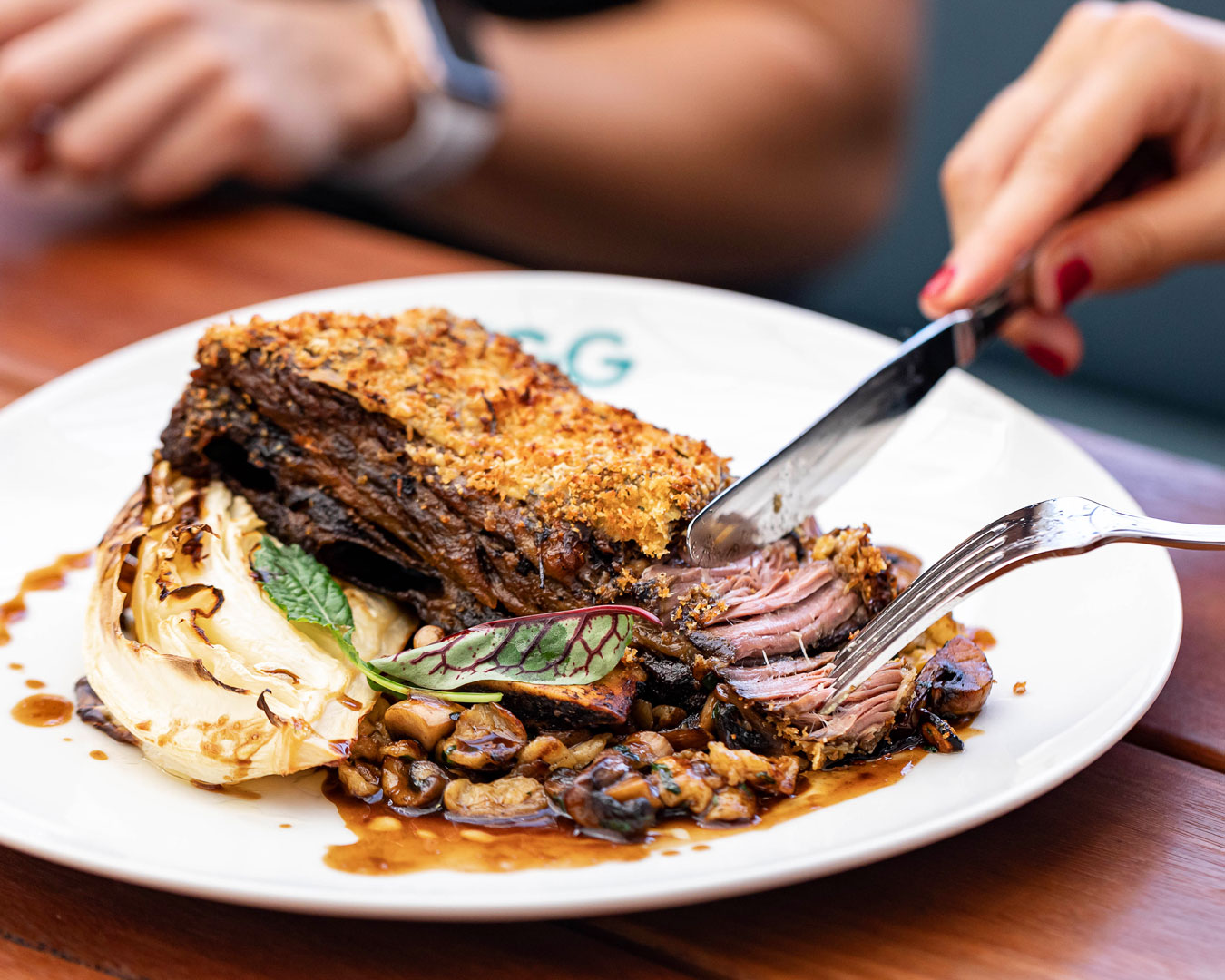 And if you're passing through and looking for a charming hotel stay, you can spend the night in one of the eight brand new sleekly-designed rooms on the pub's first level. There's nothing quite like the convenience of finishing up dinner and a few drinks before strolling up one set of stairs and calling it a night.
So, what are you waiting for? Jump off at Sydenham train station and walk across to the General Gordon to welcome back an old friend.
More info and pub opening hours are here.
Speaking of pub renos, check out the new rooftop garden oasis at The Taphouse.
Image credit: General Gordon