Sydney's no stranger to floating parties. Being home to one of the prettiest harbours in the world has meant party boats aplenty are regularly dotted across our sparkly waters. In fact, summer in Sydney isn't really complete without some kind of sunset at sea, featuring champagne, sweet tunes and breathtaking views.
Earlier this year (pre-COVID), we were hit with a brand new, multi-level floating champagne bar. Called Glass Island, it's the creative genius of Alex Zabotto-Bentley (who's responsible for interiors at Butter, Kittyhawk, Mjolner and the Seadeck party boat) and Scott Robertson (Goodbar, Days Like This).
And while boozy harbour cruises haven't been on the cards across the last few months for obvious reasons—Glass Island is back with a social-distancing-safe seated spring cruising program, a new menu and brand new cocktails too.
Ticketed events will kick back into gear as of Saturday 19 September. If you've yet to set sail on Glass Island—here's a rundown of what to expect.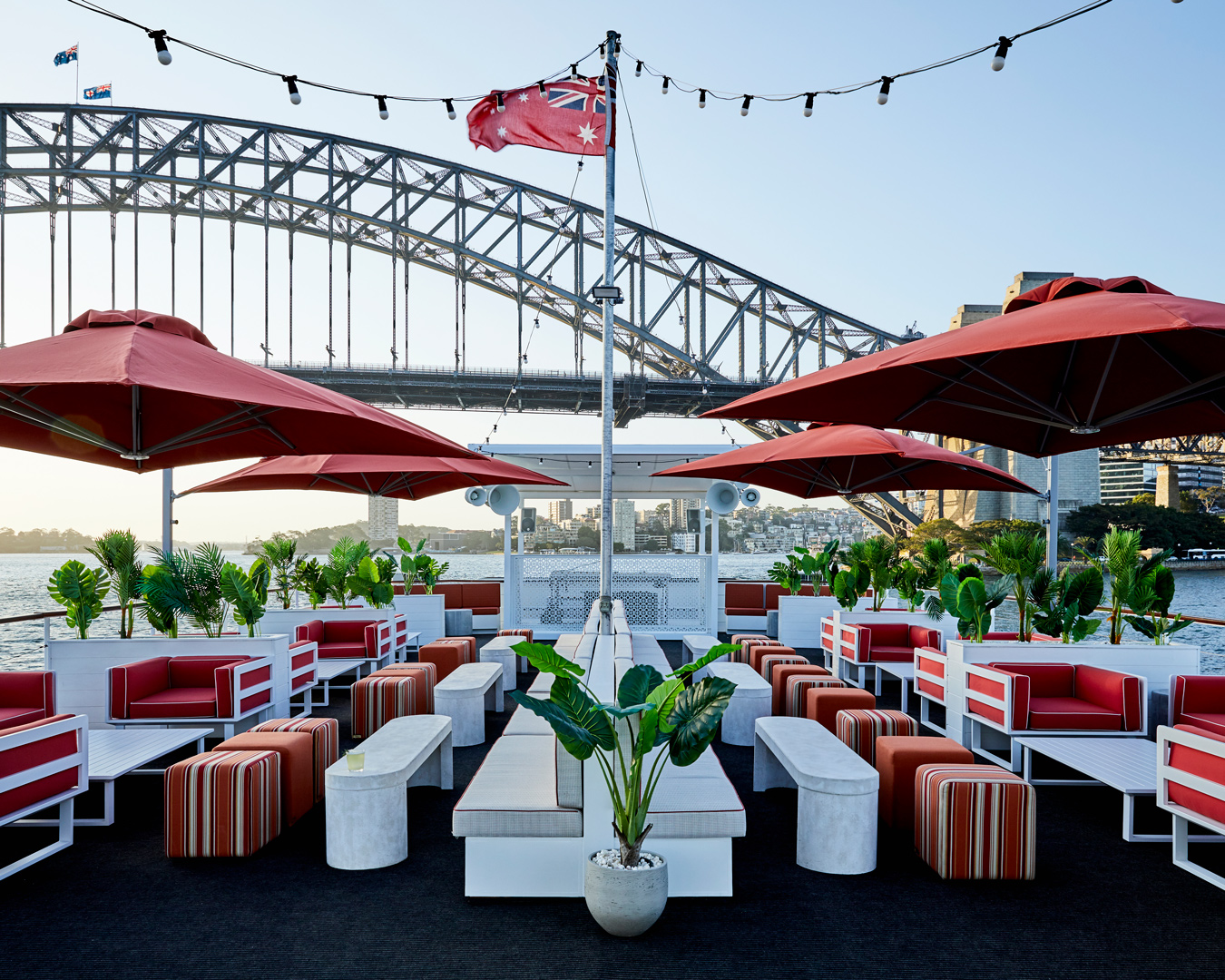 Unlike some of the other party boats on the scene, Glass Island has left the nautical theme behind and opted for a tropical oasis vibe. Each of the three levels has been designed to feel like a different paradise location—the top deck bar will teleport you to the beach clubs of the Med, with super-deep crimson-coloured loungers, leafy ferns and that unbeatable 360-degree harbour view.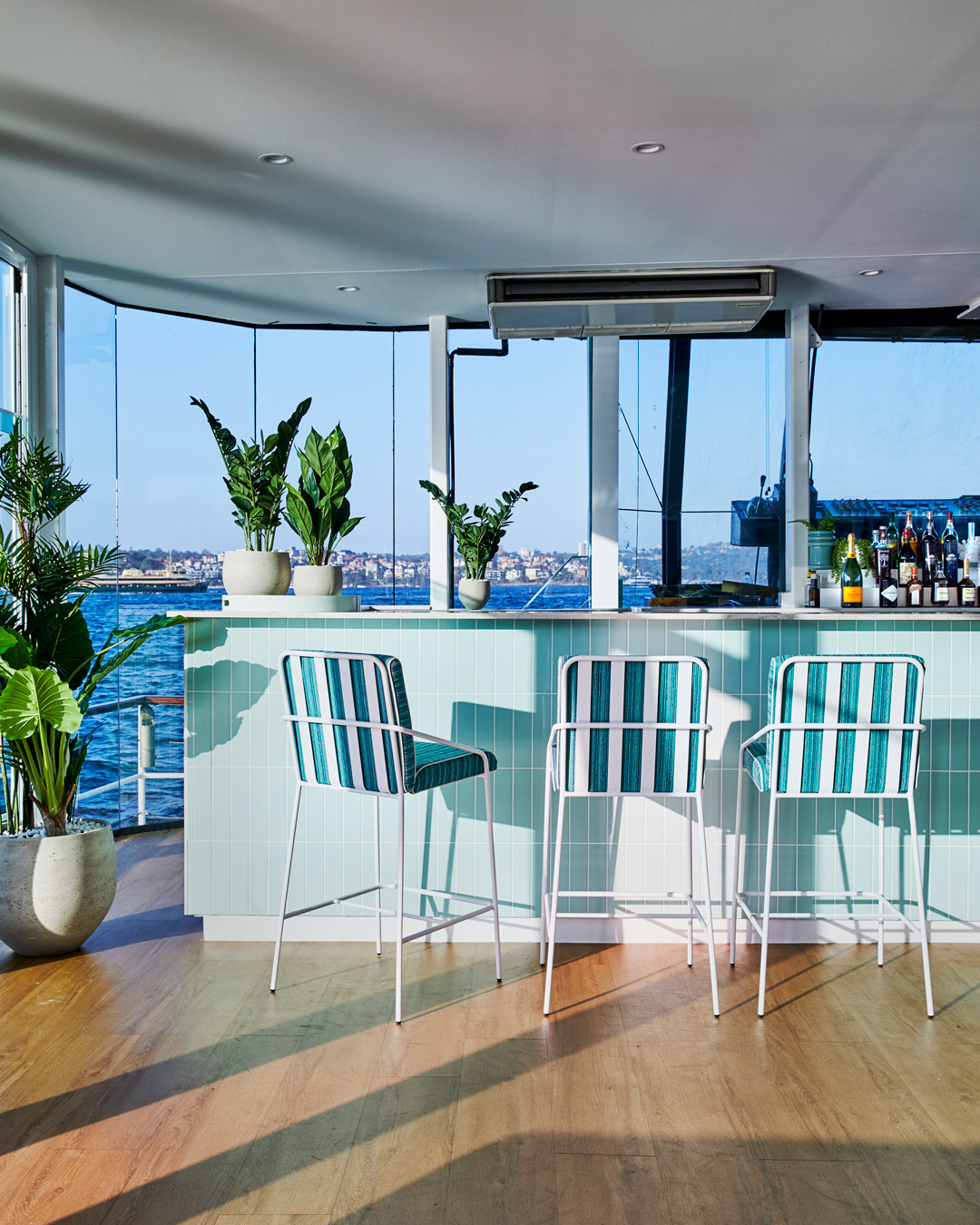 The middle deck takes its cues from Miami pool clubs and beachfront hotel lobbies. Think floor to ceiling sliding glass windows, sky blue couches and an enormous custom-built bar. Down below is a chilled champagne and cocktail lounge, where you're in for Glass Island's own signature cocktails as well as a set of natural wines exclusive to that level.
As for what else is on the menu, Glass Island has installed up-and-coming mixologist Chis Turvey (Employees Only). Turvey has dropped 10 fresh new signature cocktails on the menu, including "Tan Lines & Tequila", the "Riptide", "Harbourside Sour" and the "Floral Reef".
To eat, Simon Ekas Catering has taken over the menu with a cheeseburger made with Shake Shack's iconic Martin's Potato Bun (drool) and a slow-roasted beef brisket roll.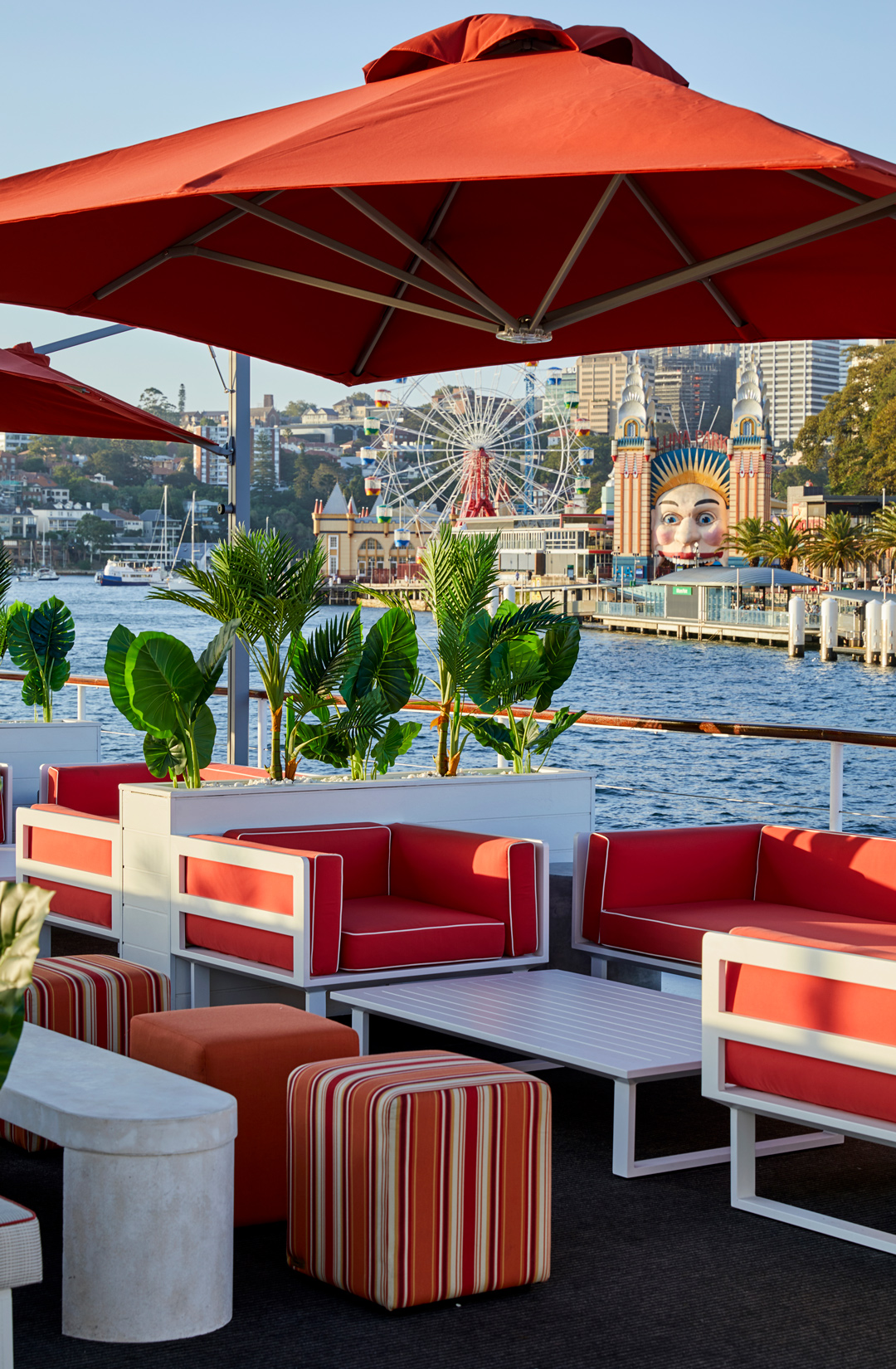 On the entertainment side of things, Glass Island has already played host to Nicky Night Time, Sneaky Sound System's Sneaky Sundays, Poolclvb, and The One Hit Agency crew (that's Colour Castle and the downright epic live show from big-time 2020 talent Alex Preston).
Glass Island will set sail every Saturday and Sunday through spring and summer, starting Saturday 19 September. You can check out who will be hitting the (DJ) decks on Glass Island here.
Prefer to drink on land? These are a few of our favourite bars in Sydney, plus what to drink when you're there.
Image credit: Glass Island