Of the almost five million people currently living in Sydney, roughly 51% are women. And these stats do not take into account our Sydney-based gender fluid and transgender residents. That's a whole lot of people.
When thinking about which amazing Sydney women we could shout out this International Women's Day, we were simply flooded with ideas. The culture superheroes, the rising activists using their voice for necessary change, the legends that helped us get through 2020, and the leaders taking us forward.
If you're a champion of celebrating all women, in all their diversities—faiths, race, ethnicity, sexual identity, ability—then International Women's Day is a day to rally around the simple fact that women's rights are human rights. We know that the goals of the IWD aren't limited to a single day of the year, but today is a brilliant call to action to make an impact with the collective, and remind governments, businesses, and everyone else watching that all ladies, including women of colour, women with disabilities, and queer or trans women, aren't going anywhere.
Here, we're honoured to share the thoughts of just 13 amazing Sydney women on what they're doing to affect change, what inspires them most, their proudest moments, and what they're looking forward to in the future.
Aunty Margret Campbell
DUNGHUTTI JERRINJHA ELDER AND FOUNDER OF DREAMTIME SOUTHERN X
Dunghutti Jerrinjha Elder, teacher, and founder of Dreamtime Southern X, Aunty Margret is a beloved Sydney figure. She's travelled through some of Australia's most turbulent times—from promoting peaceful protest around Canberra's Aboriginal Tent Embassy in the 1970s, she was also the founding member of the Aboriginal Educational Consultative Group, and helped to introduce and shape Aboriginal cultural curriculum in Australian schools. To this day Aunty Margret shares her cultural wisdom via The Rocks Dreaming Aboriginal Heritage Tour.
When asked what she's most proud of, Aunty Margret says, "Starting my own tourism business with no money at all to do it with. I crafted my idea and then just went ahead and did it and now it's a global business." As for what excites her most about the future, it's new levels of leadership for women and "knowing what my purpose and intention [are]."
Jess Scully
DEPUTY LORD MAYOR OF SYDNEY
What we love most about Deputy Lord Mayor Jess Scully's incredible book, Glimpses of Utopia: Real Ideas for a Fairer World, is its rare but totally infectious enthusiasm for a better world and the vision for how we might get there. From her days crafting the Vivid Ideas program, among a string of other major cultural highlights for Sydney, it's pretty amazing to have a voice like hers leading the way for our city right now.
On what's exciting for women in 2021, Scully shares, "I'm inspired by the capacity for resilience and community building that I see women demonstrating in the face of these recurring obstacles, and in the face of unexpected challenges like COVID."
"In my book, I wrote about the caring and creative economy being at the heart of a fairer future, and this is our chance to put some of that change into action. I also believe we can take this moment to demand green and innovative recovery from the COVID crisis. There are some extraordinary feminist economists showing us that a recovery that centres the work traditionally carried out by women—caring for people and the planet—is the most sustainable way forward for humanity."
Chanel Contos
CONSENT ACTIVIST
Over the last few weeks, Chanel Contos' name has been splashed across headlines all around the world. She's based in London these days, but her incredible Teach Us Consent petition speaks to her high school experience in Sydney and has almost 30,000 signatures and about 3,000 devastating testimonies.
Contos' message is powerful, timely, and one of the most important in Australia right now. "We're at a point of change," Contos tells us. "I think soon, rape culture will be widely understood and acknowledged. This is exciting. We must keep going."
Tori Wright
ACTIVIST AND ARTIST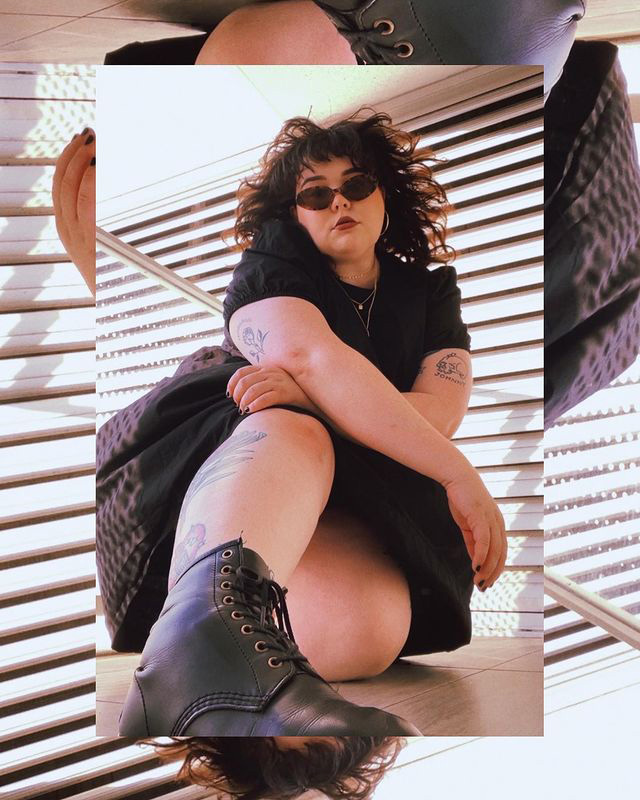 "I love being a woman, I love being a queer, fat, disabled woman and I love being loud and unapologetic about it," says Sydney-based activist, nurse, and artist Tori Wright, AKA Tea Rose.
"There is no right or wrong way to be a woman and I'm excited for young people to be growing up with more diversity and representation than I did. We still have a long way to go with representation and diversity in both media and positions power, but I know if we continue to demand change every day we are going to get there."
Nardean
Rapper And Poet
Western Sydney-based poet, musician, and rapper, Nardine Gharsa AKA Nardean is breaking down musical barriers with a blend of hip-hop, neo-soul, electronica, glitch, and RnB.
"I love that we are all starting to embrace the fuller spectrum of ourselves," she shares. "I am really loving witnessing the return to "softness"—for all genders. When feminism really gained momentum in the 60s and 70s, there were still a lot of gender norms, and it seemed like a lot of people took that as meaning "in order to be a feminist, you had to be "hard" and "tough" like men. Now, my sense is that all genders are more willing to embrace all sides of the spectrum, without needing to label them as masculine or feminine. We have men with flowers in their beards, and women being hard-ass CEOs."
Gaby Rosenberg
FOUNDER OF BLOSSOM APP
Finance and fin-tech are typically male-dominated spheres. But, 24-year-old Gaby Rosenberg is challenging the status quo with her brand new savings app, Blossom. Named after her grandfather, the app's mission is to "leave the savings of everyday Aussies and the environment better than we found them."
"The markets are volatile, it's getting harder and harder to invest your money, and often people don't know where to start. Having a financial safety net is so important and often without it, we see people struggle with their health, their wellbeing, their work, and their relationships," Rosenberg explains. "We're starting this commitment at Blossom by catering for those who wouldn't ordinarily feel comfortable with a fintech product. Through our branding and imagery, Blossom is easy to understand and accessible to every Australian who wants to reach financial freedom."
Lara Andallo
MUSICIAN, DANCER, AND ACTOR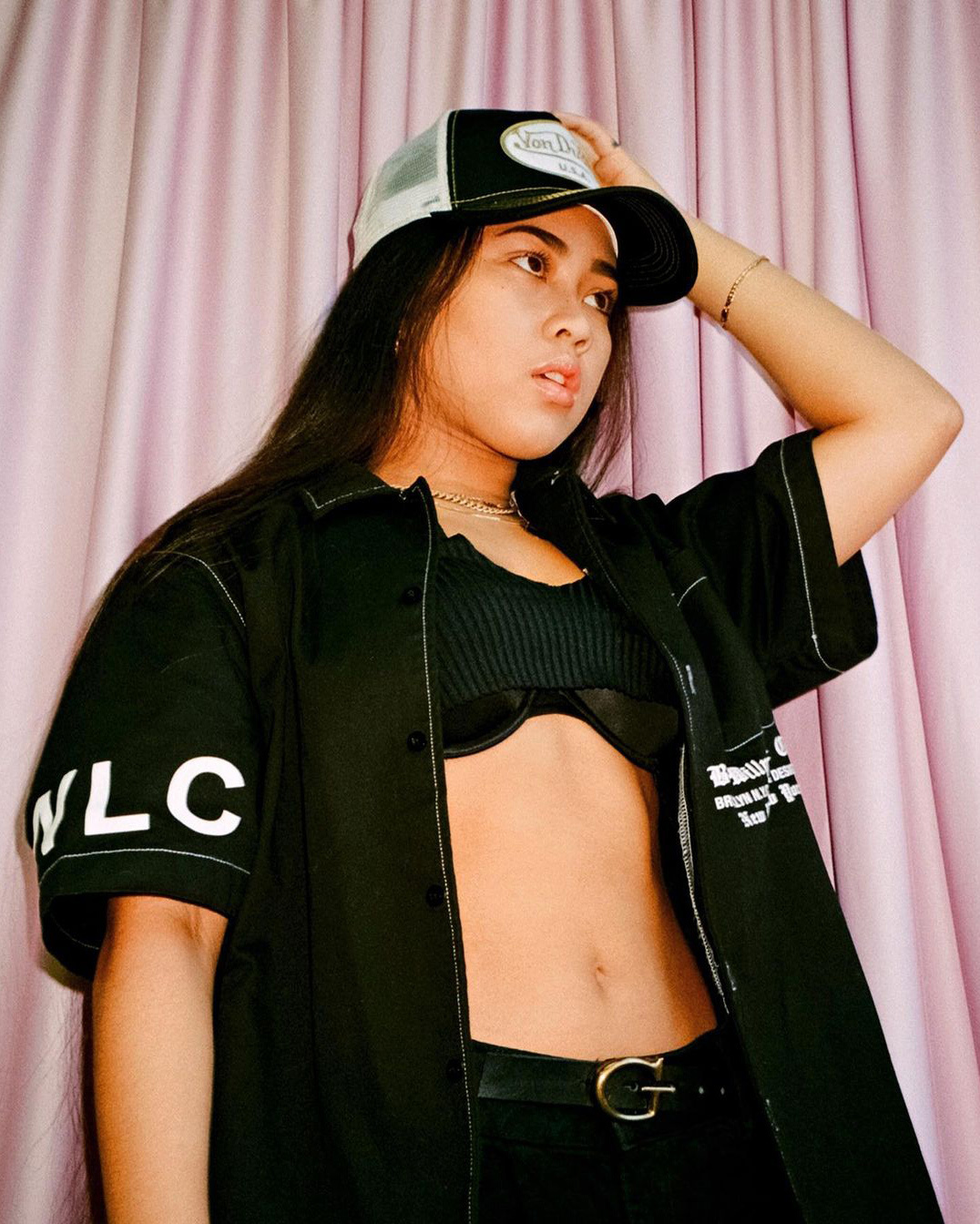 "The most exciting thing about being a woman in 2021 is how the world has progressed to a point where we're more open-minded about women being multifaceted," says Sydney-based musician, dancer, and actor Lara Andallo—who's fresh from playing two sold-out shows at Oxford Art Factory this year.
"Women don't have to be, and are not only one thing. We have many sides, layers, and complexities, which make us women. We are able to be confident boss ladies, but also be vulnerable and sensitive. We are able to flourish in our femininity, but also be grounded & in touch with our masculinity too. I'm happy to say I've been able to grow into a proud bi woman, who now accepts and loves herself & embraces her sexuality!"
Carla Oates
THE BEAUTY CHEF
Pioneer of the gut-health-equals-skin-health philosophy and author of one of our favourite recipe books, Carla Oates has changed the way we think about food and beauty. The Beauty Chef offers a mindset based on inner wellness, rather than ideals crafted by glossy magazines, which is something we think the world needs more of.
"Back in 2009, the concept of inner beauty was very left of field and the idea of an inner beauty powder formulated from fermented foods with probiotic bacteria for gut health and glowing skin was even weirder!" Oates remembers. "I was told by numerous people that it was too strange a concept and wouldn't ever succeed. But I felt so passionate about what I had discovered—a real solution to skin and gut issues that I knew worked. To think we now have a global brand and our own state-of-the-art bio-fermentation manufacturing facility in Sydney are things I never in my wildest dreams would have believed to happen!"
To celebrate International Women's Day, The Beauty Chef is working with i=change to donate $5 per sale to a charity of your choice (valid for Monday 8 March).
Tess Wait
MARY'S GROUP BOOKING MANAGER
"I have always been inspired by female artists," says Mary's Group booking manager Tess Wait. For Wait, she loves that she is "in a role where I can actively advocate for [female] representation in the curation of events and shows. As a woman in a male-owned company, who is continually encouraged in this action, I get to make a practical impact on the prominence of women in the arts and celebrate their success in that space."
Mowgli May
DJ AND RADIO PRESENTER
Back in the days when festivals were a thing, Mowgli May was gracing the stages of Listen Out, Field Day, Secret Garden, and Groovin The Moo. "I NEVER thought I would be a full-time DJ, or a radio presenter, be in brand campaigns, play festivals, present panels, be in Buzzfeed videos, featured on Triple J," she says. "I owe my WHOLE CAREER to women, period! I'm just a club rat, I can't believe I ended up here tbh but I'm so so grateful to have been supported by some of the dopest women in this city."
Amanda Verratti
GENERAL MANAGER AT THE ROYAL BONDI
After the shakiest of times for the hospitality industry, general manager at The Royal in Bondi Amanda Verratti is excited about "the potential to do and be better."
"The pandemic created a blank canvas for everyone to re-evaluate the landscape we thought we knew so well. We must strive to rebuild it in new and interesting ways. We need to focus and develop the women in hospitality through real, structural changes and not just to fill a quota. Now is the time to stop talking about making changes and actually make the changes necessary to encourage and empower more women into hospitality."
merci, mercy
MUSICIAN
merci, mercy has been named in The NME 100: Essential emerging artists for 2021, crowned Apple Music's "New Artist of the Week", and was the first Australian act to be named Spotify Radar Artist too.
"I can not wait for equality amongst genders and I'm excited for more people to have an understanding about mental health," she tells us. "It excites me to see people talking and opening up more about their emotions and experience. The world feels like it going to become less of a lonely place and I'm really happy about that."
Pip Vassett
FOUNDER OF IN BED
" I launched IN BED in 2013 after years working in the fashion industry," says Pip Vassett on creating her now-beloved line of linen and homewares. "I wanted to throw myself into something completely different from styling and something that I could have total creative control."
"I'm excited about how informed consumers have become and how it's fast becoming the expectation that a business does what they do in a responsible, sustainable way and this is only going to become more so. I'm also excited about the changes workplaces have implemented and will hopefully continue to implement around their teams and flexibility and work-life balance. Just because we've been doing business the same way for so long doesn't mean it's the way things should be done. People flourish and do their best work when you give them flexibility, opportunity, and just generally look after them."
IN BED will be donating 40% of all online sales on Monday 8 March to Women's Community Shelters.
To read about more inspiring Australian women this International Women's Day, head over here.
Design credit: Kate Mason