Here on the east coast, we're no strangers to the stunning flavours and freshness that the Pacific Ocean and its shores can provide. The same is true for our counterparts in Western Australia. Thanks to its sprawling coastline, WA boasts some of the planet's most decadent and rare seafood, particularly in the Great Southern region, where rugged coastlines and the pristine Southern Ocean are home to some of the finest shellfish in the nation. Few names in the seafood game are more admired than the team at Leeuwin Coast, who sustainably produce the delicious Akoya down south in the crystal clear waters of Albany.
If you're yet to try Akoya, the unique shellfish is often described as a flavour reminiscent of clams, with the brininess and minerality of an oyster and the underlying sweetness of a scallop. Set to be the food lover's shellfish choice of the season, it can be enjoyed raw, cured, ceviche, poached, steamed, grilled or even deep fried.
With autumn right around the corner, we can't think of a better way to spend an evening than with pals at some of Sydney's top venues, sipping and snacking on the good stuff while soaking up the joy of daylight savings while we can.
Read on for five Sydney restaurants serving up mouthwatering seafood dishes starring Akoya this month.
Infinity
Sydney Tower
We challenge you to find a venue with a better view for soaking up golden hour rays than Infinity. Sitting 81 floors above Sydney's CBD, this revolving restaurant serves up a sleek, unmistakable Australian dining experience. Championing fresh, quality produce, the Leeuwin Coast Akoya is right at home among a menu that celebrates the endless possibilities of local and international ingredients and flavours. For a twist on a retro classic, order the Akoya on brioche with lobster bisque, soy and sesame emulsion with Karkalla. Team this dish with a few vinos, and watch the sunset over our spectacular city.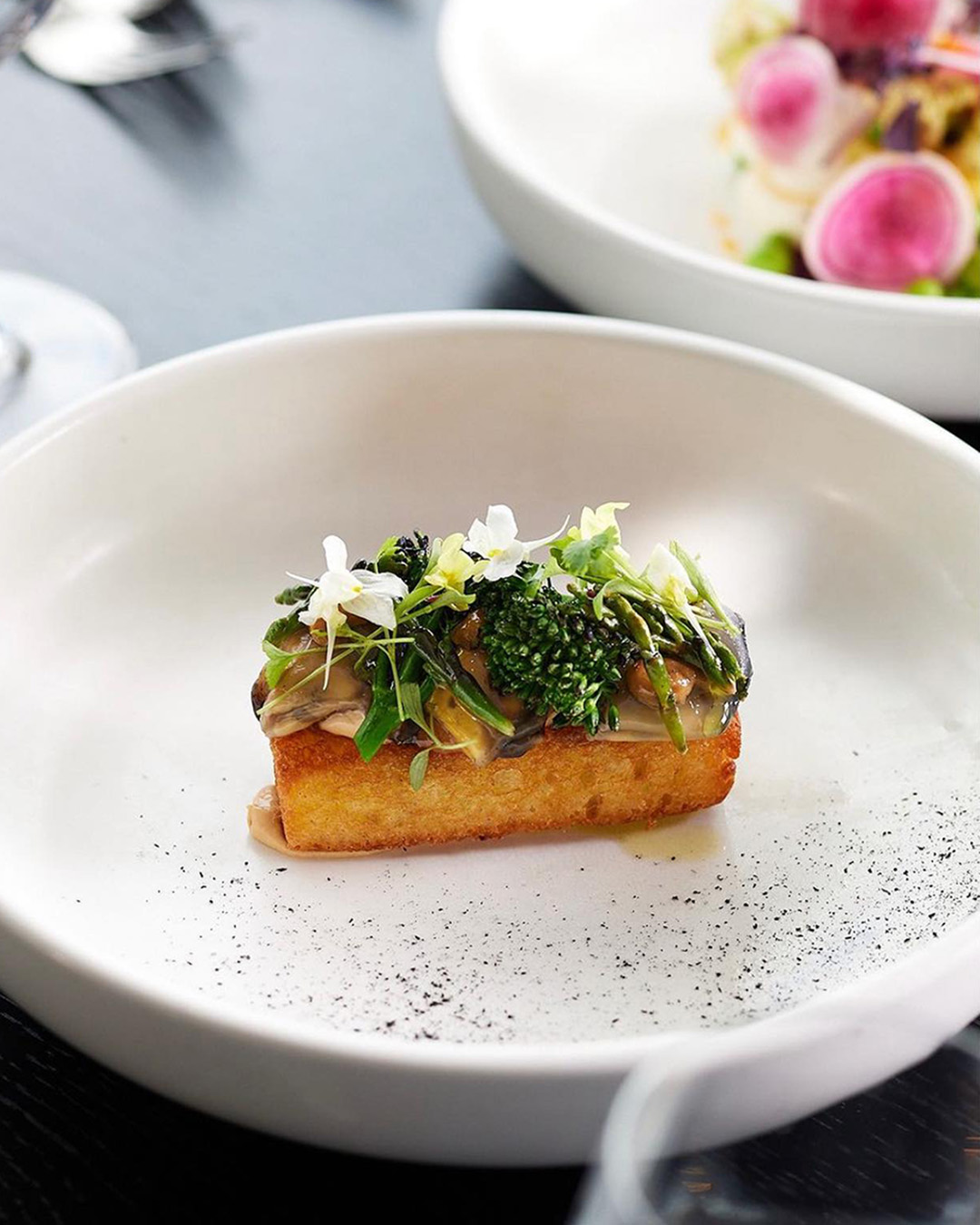 Lana
Hinchcliffe House
In the CBD's new Quay Quarter sits a restored 1870s wool store that has been given a new lease on life as a multi-level Italian dining experience. Calling the first floor of Hinchcliffe House home, Lana serves up simple glamour and striking Italian bites boasting an occasional hint of Japanese and Chinese flavours. Chef, Alex Wong is the brain behind the balanced flavours and inspired seafood dishes that find a welcome home on the menu. Think kingfish, sea urchins and Moreton Bay bugs—and naturally, Akoya. If you like your seafood as you like your chardonnay—buttery with a hint of citrus—Lana's mouthwatering Akoya dish is for you. The melt-in-your-mouth, grilled Akoya is accompanied by sate butter, lardo and lime leaf for a balanced and indulgent bite.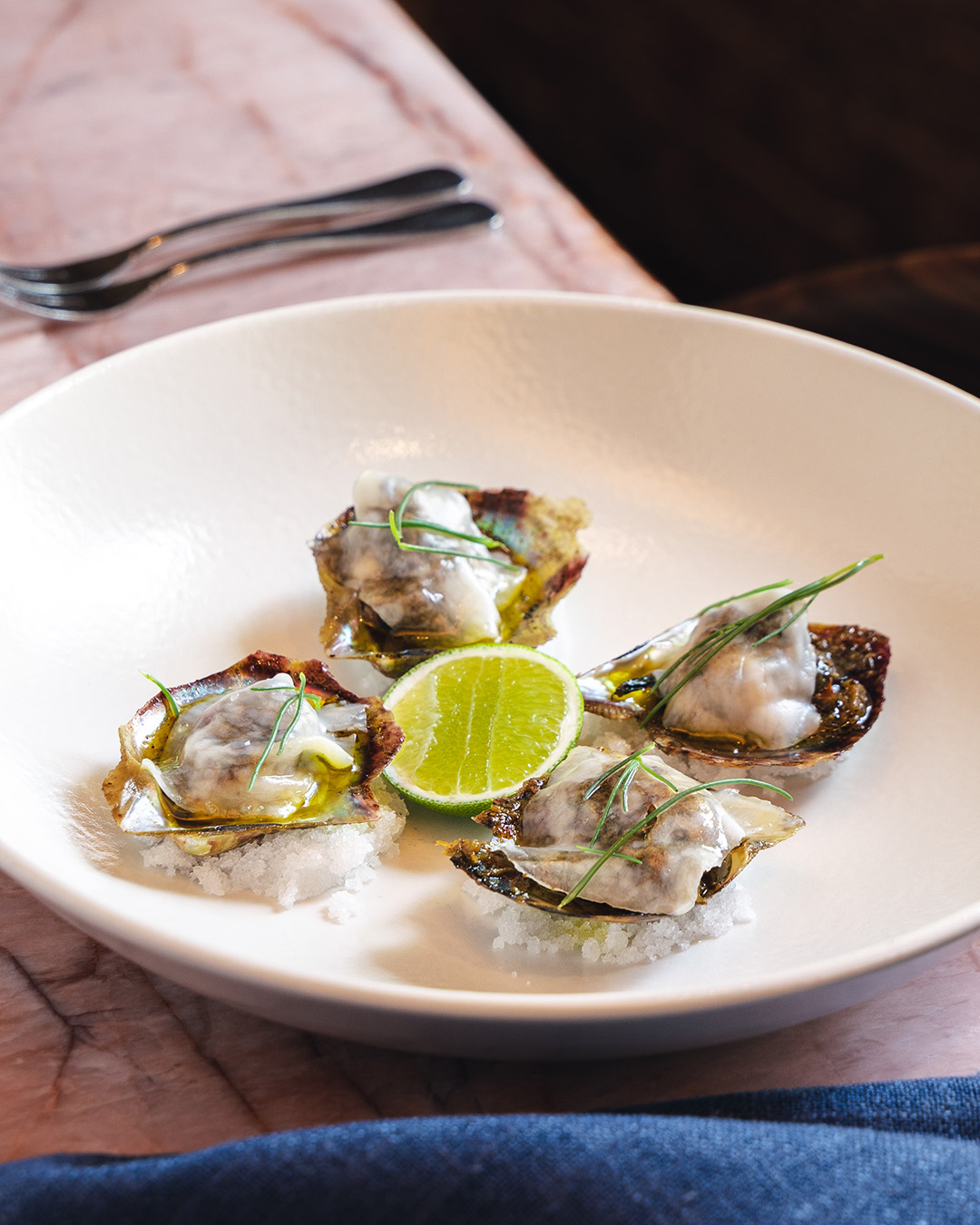 Arthur And Jane
Surry Hills
If the dishes at sibling venues, Arthur and Jane evoke a feeling of family connection, that's because they're steeped in a genuine family connection. Located an easy stroll from each other on Bourke Street in Surry Hills, the pair are united by namesakes as well as proximity—named after owner/chef Tristan Rosier's late grandparents, John Arthur and Jane Merton. Valuing a connection to home, they both offer Australian-only menus using ingredients native to Australia while sourcing exclusively Australian-grown and produced products—a match made in heaven for the Akoya. Rosier's Akoya with bush tomato XO unites the complexity of flavours offered by the native fruit with the versatility of the unique shellfish. Visit both venues to try this seasonal snack.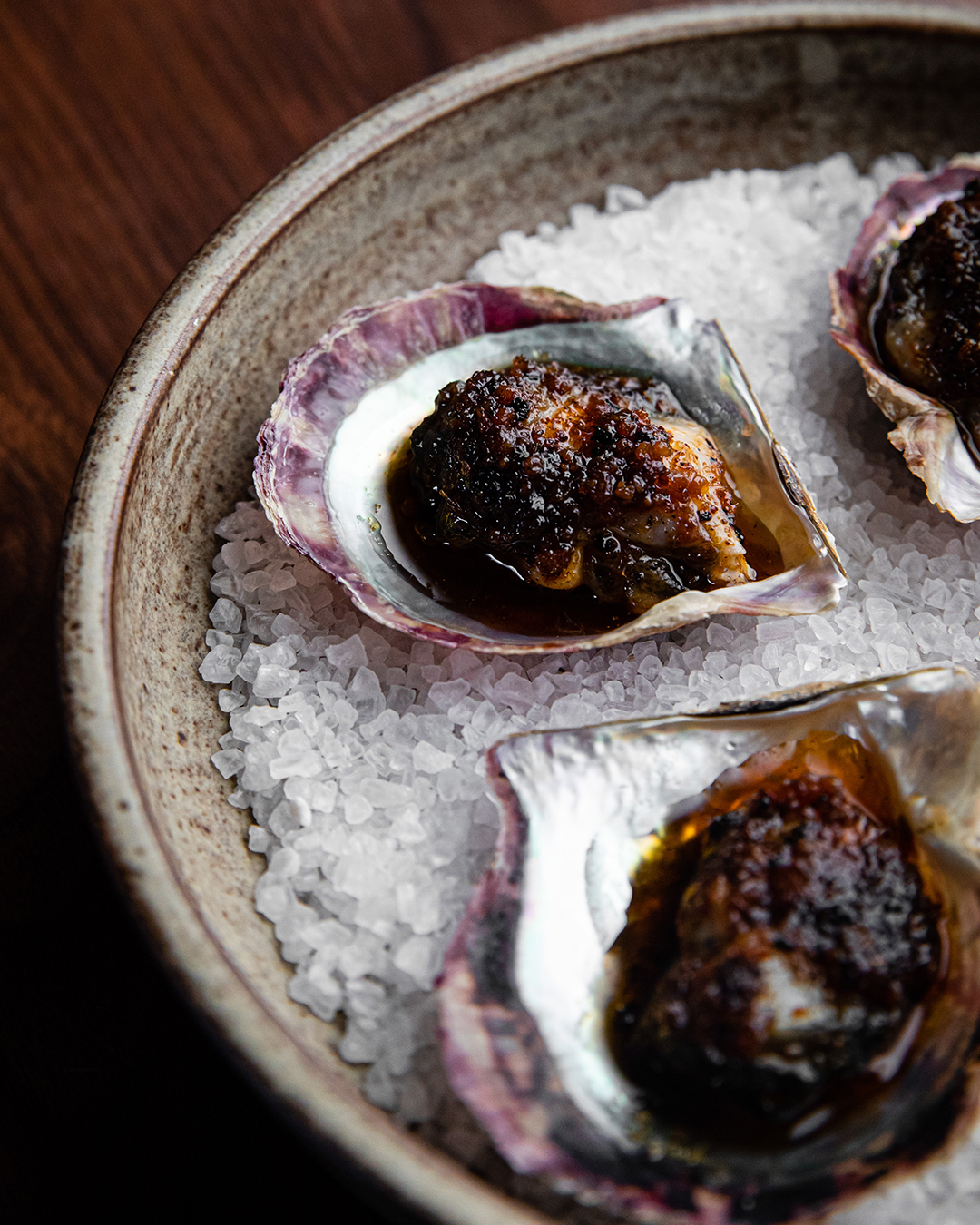 Flying Fish
Pyrmont
Flying Fish champions the flavours of the sea through an extensive menu that spans the coasts—from Abrolhos Island octopus, scallops straight from ​​Shark Bay, Fraser Isle spanner crab and Leeuwin Coast Akoya. An emphasis on minimal waste and maximum flavour compliments sustainably sourced ingredients and surprises even the most devout seafood fans. A masterclass in marrying flavours, the paperbark-smoked Akoya served with doughnut and sea lettuce cream with brook trout roe is a must.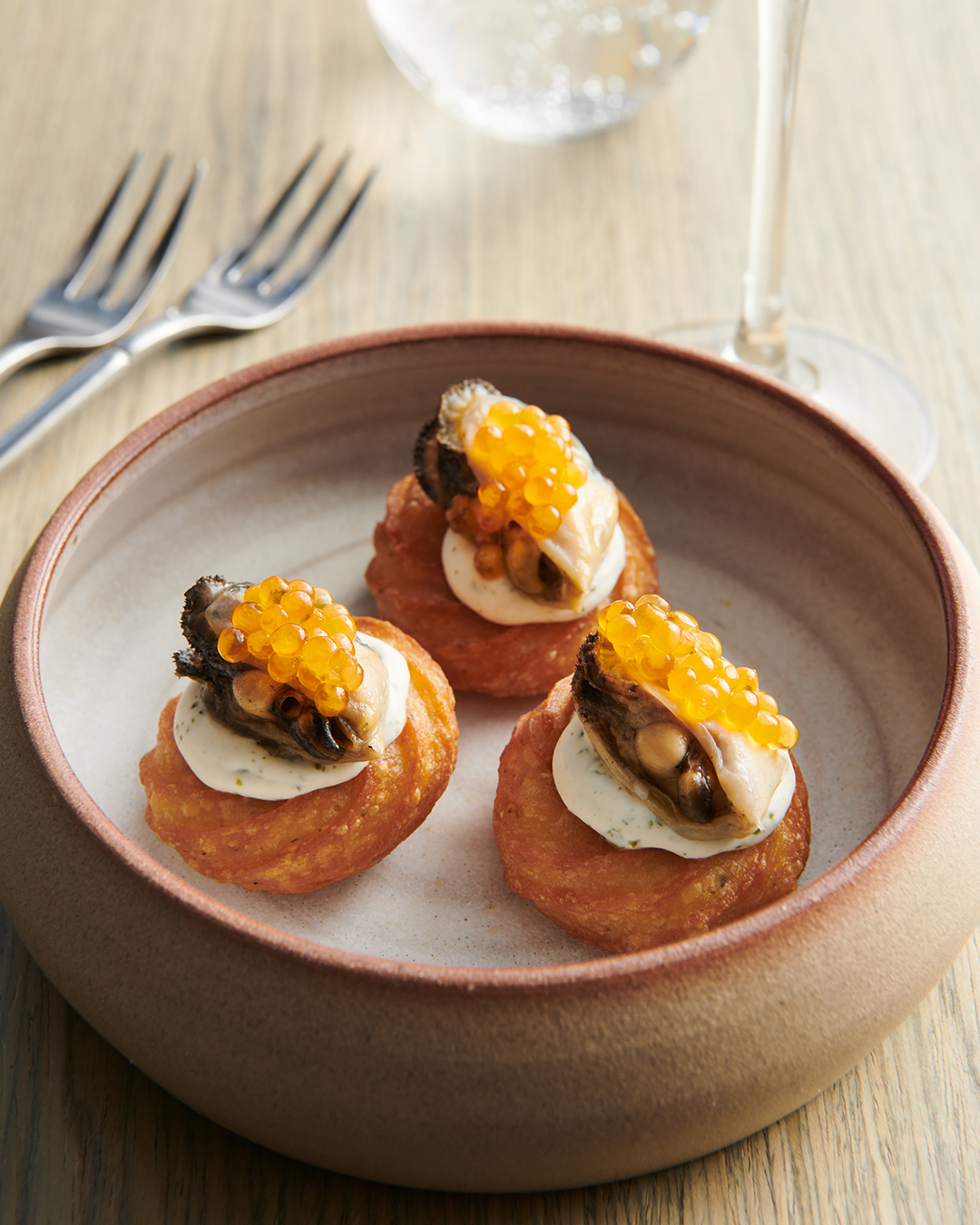 To learn more about the star of summer seafood dishes, and Leeuwin Coast's unwavering commitment to sustainability, head over here.
Editor's note: this article was produced in partnership with Leeuwin Coast. Thank you for supporting the partners who make Urban List possible. To read our editorial policy, click here.
Image credit: Supplied