Sydney is a big, vast, sprawling city, and there are great eats to be found in every single corner, if you are game for the journey (and we absolutely are here at Urban List). Fresh to the feasting scene in Sydney this week is a new dining precinct at Parramatta Square—the shiny new heart of Sydney's soon-to-be second or "central" CBD.
Set across a casual three hectares, the $3.2 billion Paramatta Square project is one of the largest urban renewal projects currently underway in Australia, with commercial buildings, a new University of Western Sydney campus, a library, a refurbished town hall, a stunning new culture and community centre, and more all in the mix.
Dotted along Paramatta Square's 250-metre-long esplanade and sprawling 3000-square-metre public square is a set of new restaurants—each with made-for-2020 outdoor dining space. Some restaurants are familiar faces, some are fresh ideas altogether.
This is the sort of news that's a bit exciting in times when international travel is curtailed and culinary expeditions cut short—but it's also a bit exciting for the future of our city as the dream for an interconnected three-CBD metropolis starts to slowly take shape (all political controversies aside).
Hungry? Get ready to cast your net a little wider Sydney—here are our top picks of the new restaurant openings at Parramatta Square.
CicciaBella Trattoria + Bar
Yes, Maurice Terzini has taken his Bondi Beach Italian to the west. Sydney's second CicciaBella is headlined by chef Nic Wong (Cho Cho San, Appollo), sommelier James Hird on wines, and Scout London's Matt Whiley on cocktails. Bondi's pop-orange chairs have been swapped for sleek, earthy olive greens, but hand-made pasta is still the main event.
"The food will have our DNA but it takes inspiration from the great trattoria's of cities such as Milan," Terzini told us. "Most importantly, like Bondi, quality and simplicity are key… the same inspiration; Cucina Povera from Southern Italy."
"I feel like the East is a bit saturated at the moment and this project is of incredible importance to the West. It's great to participate and expand our horizons, plus the Italian cultural journey that CicciaBella is will live in different parts of the city."
LilyMu
Fresh from opening a vibing new charcoal chicken spot in June this year, Nour's Ibby Moubadder and Jorge Farah have a brand new Asian-inspired diner for Parramatta. LilyMu is definitely a sidestep for the duo who have made major waves in Surry Hills with their Middle Eastern menus—but with wok master and executive chef Brandon Fong (Mr Wong) leading the kitchen, things are looking good.
Using inspo from Chinese and South East Asian staples, "admiration, passion, and rebirth are all encapsulated and more on the plate, in meals that you will find curious, yet familiar to dive into," Moubadder and Farah explained in a statement. "Where tradition is honoured yet peppered with flair, the vibe is intoxicating with an electric air."
Rivareno Gelato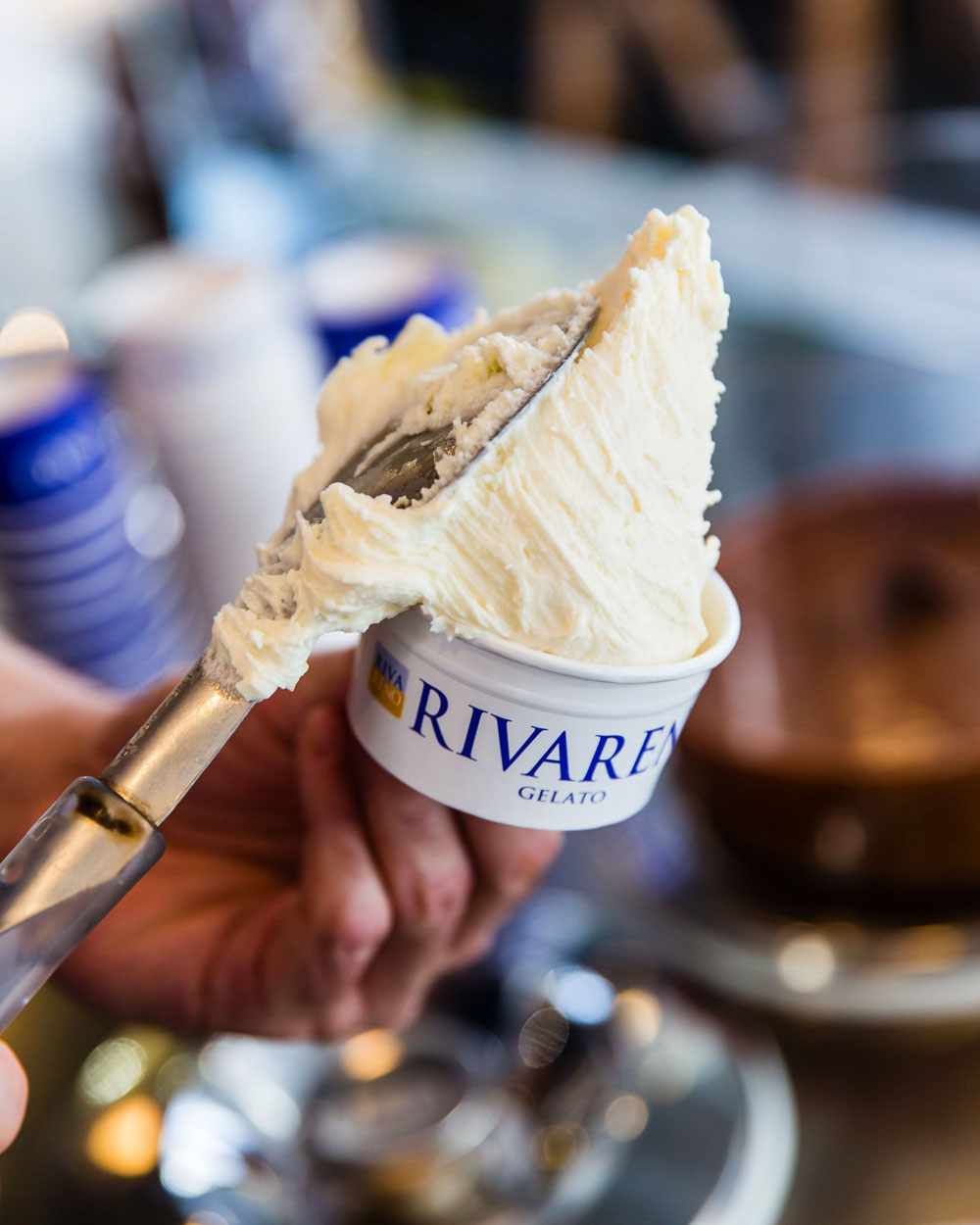 Parramatta will also be treated to scoops of Rivareno's Italian-style small-batch gelato. It'll be the third outpost for this cult favourite that has been named Italy's best gelato. You'll find 26 Rivareno flavours, including six vegan gelatos and a selection of proper Sicilian granitas. We're also keen to try Rivareno's waffles and their ice cream burger—a brioche con gelato made with brioche bun, gelato, freshly whipped cream, and rich gianduia sauce.
"Parramatta is an exciting place, which has a real buzz," says Rivareno owner Kieran Tosolini. "There's so much activity, so many people, and so many different cultures. We're looking forward to offering our premium quality gelato to the Parramatta community; we have many customers who travel to our stores from far and wide for whom it's now a much closer hub."
Also on the line-up at Parramatta Square is Sushi Yuzen from Melbourne's Docklands, Betty's Burgers, Fishbowl, and florist Rose & Co. And there's more to come—check here for more deatils.
For now—make a plan to work your way through the mezcal collection at Esteban, Sydney's new basement tequila bar.
Image credit: LilyMu, Nikki To