As a big, wieldy, sparkly city, one of Sydney's most epic and exciting features has to be our rich and diverse cultural patchwork. It's short-lived compared to much older cities across the globe, sure—but when you find it, you've struck gold. And when the first new moon of the year arrives, that gold is Lunar New Year, an absorbing 15-day festival centred on prosperity, luck, feasts, family and friends.
For the second year running, we're unpacking Chinese New Year with the next-gen living in Sydney—a new band of creatives, chefs, artists and musicians, whose heritage filters through their work as they work to carve out a new identity.
And, because Chinese New Year is all about feasting, we've also asked for their top tips for the tastiest, most authentic Chinese in Sydney (we're talking the best siu mai, har gow, mud crab noodles, congee and XO pippies).
Stellar Leuna, Artist And Illustrator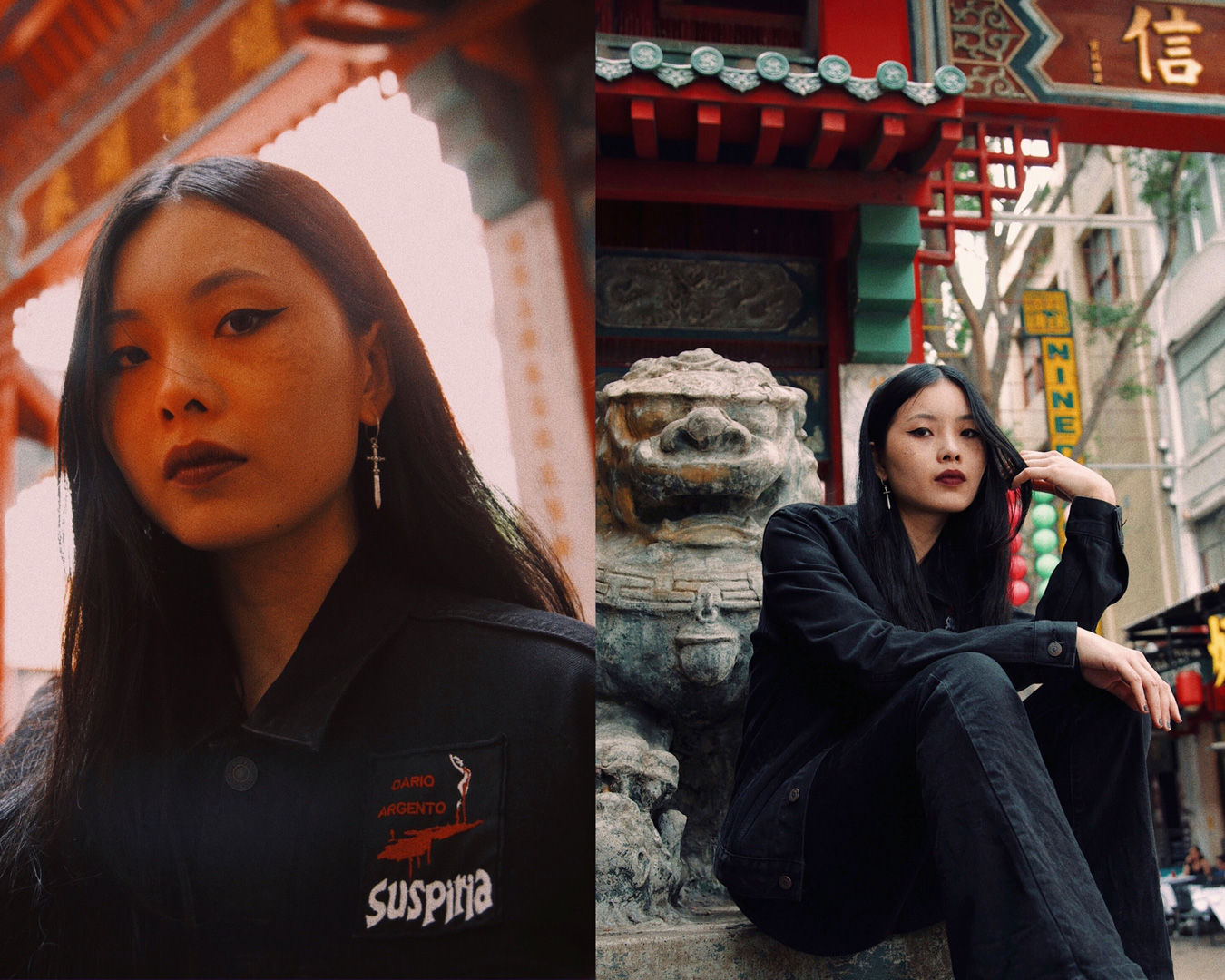 Stellar Leuna has collaborated with Prada, Netflix and Tiffany & Co. She's published her own zines filled with pages of her personal illustrations and designed merch for punk bands.
For Leuna, Chinese New Year is "bigger than Christmas" and all about "spending time with your family and giving each other positive affirmations for the New Year."
"One of my favourite things about being Chinese is that we love to share food, so much so that it influences the way that we consume it—sitting around a large round table with a Lazy Susan, so that absolutely everyone can reach the numerous dishes from any side of the table so no one misses out," she explains. Leuna has also recently learned her mum's pork and preserved egg congee—a recipe that's tricky but "super satisfying" to get right.
Top pick for authentic Chinese in Sydney: Seek and Stone in Ashfield. "Of all the Shanghainese cuisine on Liverpool Road this is my favourite," Leuna says. "I take my parents there whenever they come and visit me. If they like it, it means it's good because nothing tops my mum's cooking."
What to order when you're there: Eggplant and minced pork chilli stir fry in a stone pot.
Nic Wong, Chef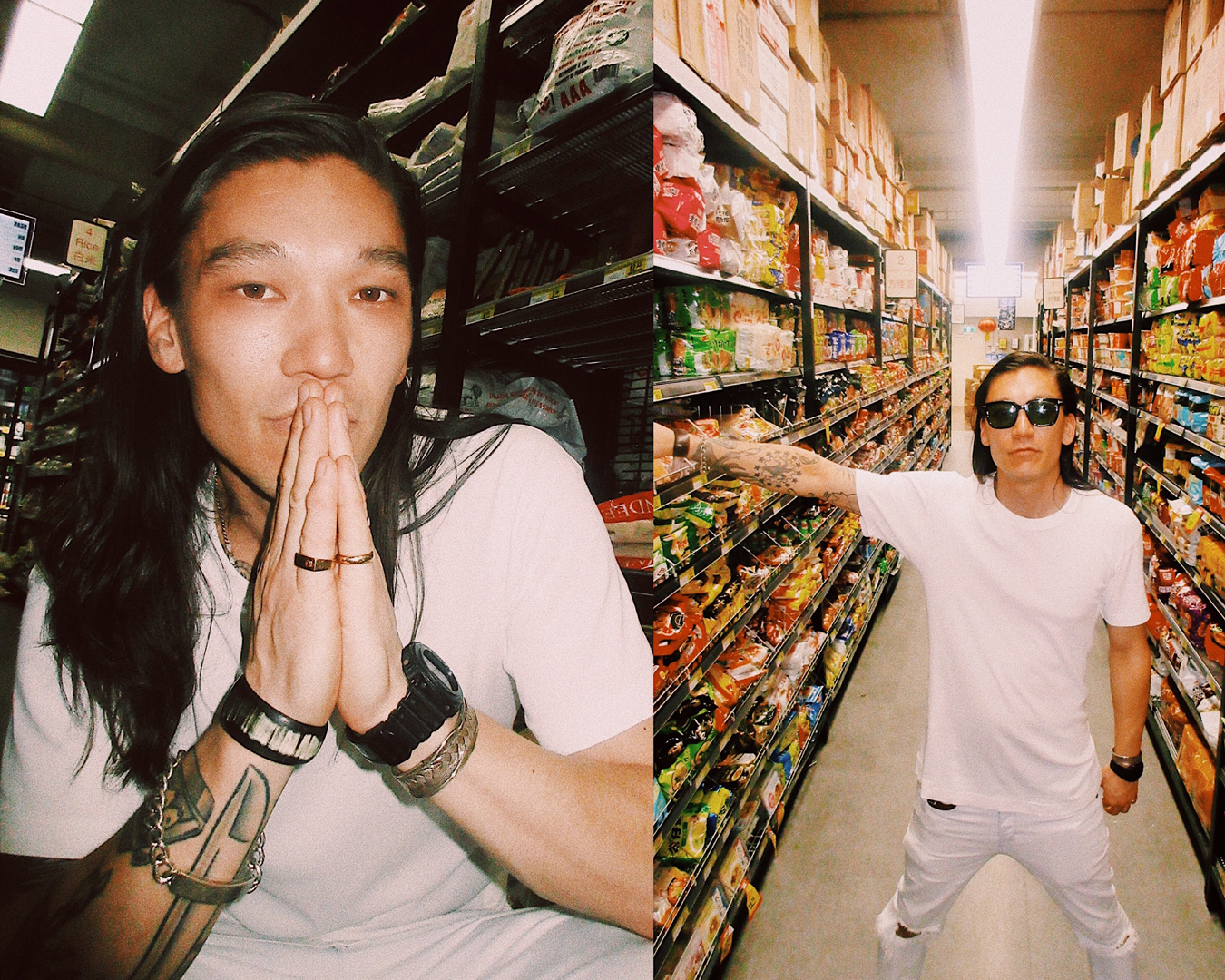 Nic Wong has spent time on the pans in some of Sydney's best kitchens. He's worked at Rockpool, Billy Kwong, Ester and The Apollo, and was head chef at Cho Cho San until his very recent switch to the Icebergs Group, where he's overseeing Icebergs and Cicciabella.
Chinese New Year is extra special for Wong, as it's when he gets to cook with his family. "We have a large family in Sydney," he explains. "My Dad has seven brothers and one sister, so it's quite a big gathering. We show respect to the past, wear a ridiculous t-shirt one of my aunts has bought, but mainly—we eat."
His pro-tip when it comes to feasting? Balance. "Balance might not be the first thing you think of when you think Chinese food. It's all about how you order. Something deep-fried, something steamed, something braised, something salty, something sour and something sweet."
Top pick for authentic Chinese in Sydney: "I can't go past Eaton Restaurant in Ashfield. Its been there forever. Opens till 2am every day."
What to order when you're there: XO pippies and braised tofu skin with heavenly vegetables.
Non Chalant AKA FLOWER BOY 卓颖贤, Musician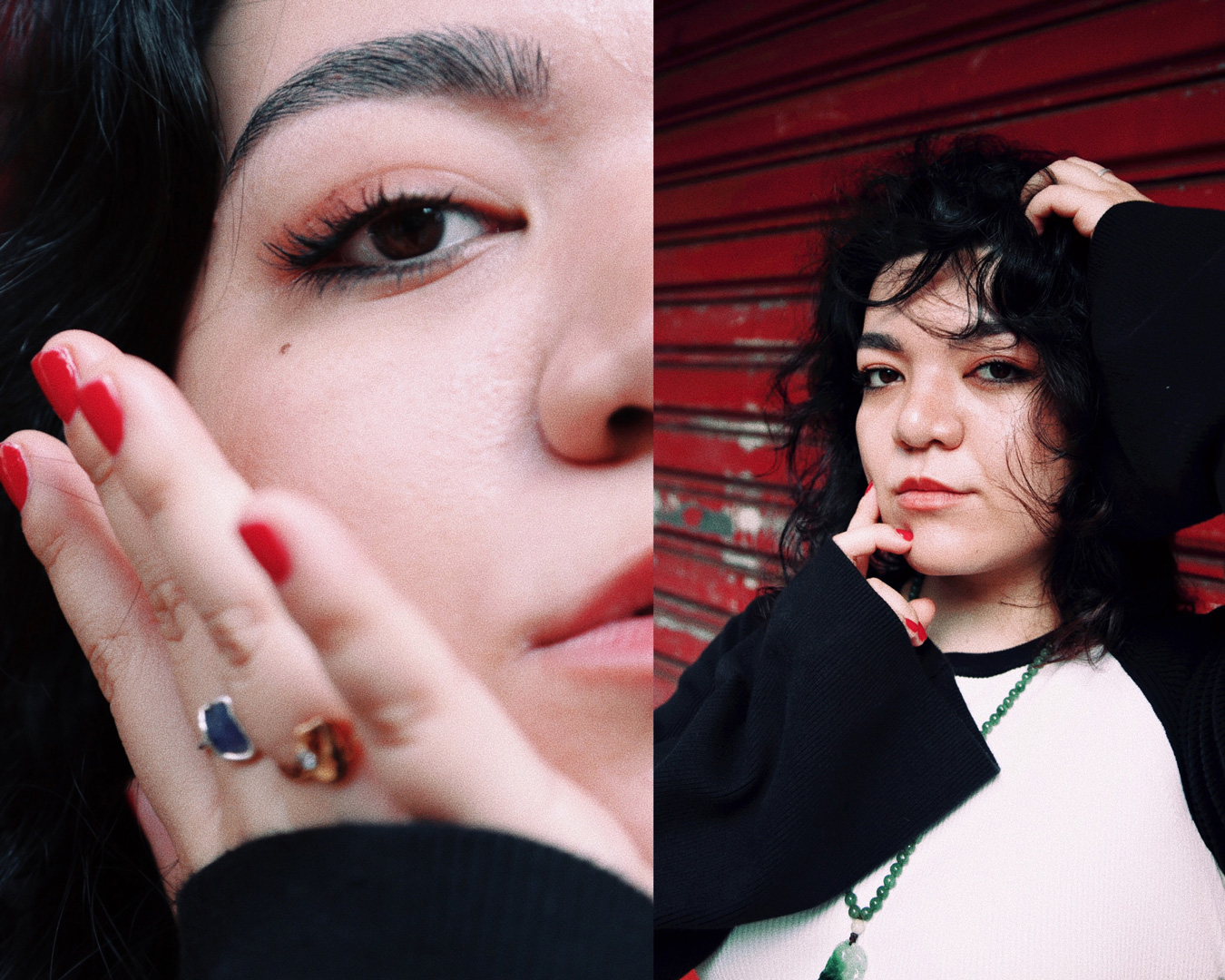 Producer, piano teacher and DJ, Non Chalant is a regular on the decks at Chingalings and she is about to drop a brand new EP. She describes her sound as a "figment of your imaginasian"—and tracks on her Soundcloud feel like the slow beat soundtrack to a fantasy about alien worlds, or just the chorus of the curious and calm sounds of the city late night. For Non Chalant, Chinese New Year is a "clean slate", different from the madness of the Western calendar New Year.
"A few days before the lunar new year, we prepare by going to the temple to pray and manifest for the year ahead, followed by dinner with my extended Chinese family on new year's eve.," she explains. "Obviously everyone loves to receive hongbao, but my favourite part is that it's just a good excuse to eat way too much century egg."
Top pick for authentic Chinese in Sydney: "One of my best friends and I swear by Super Bowl in Chinatown."
What to order when you're there: Congee and fried dough sticks.
Darren Luk, Photographer, Stylist And Creative Director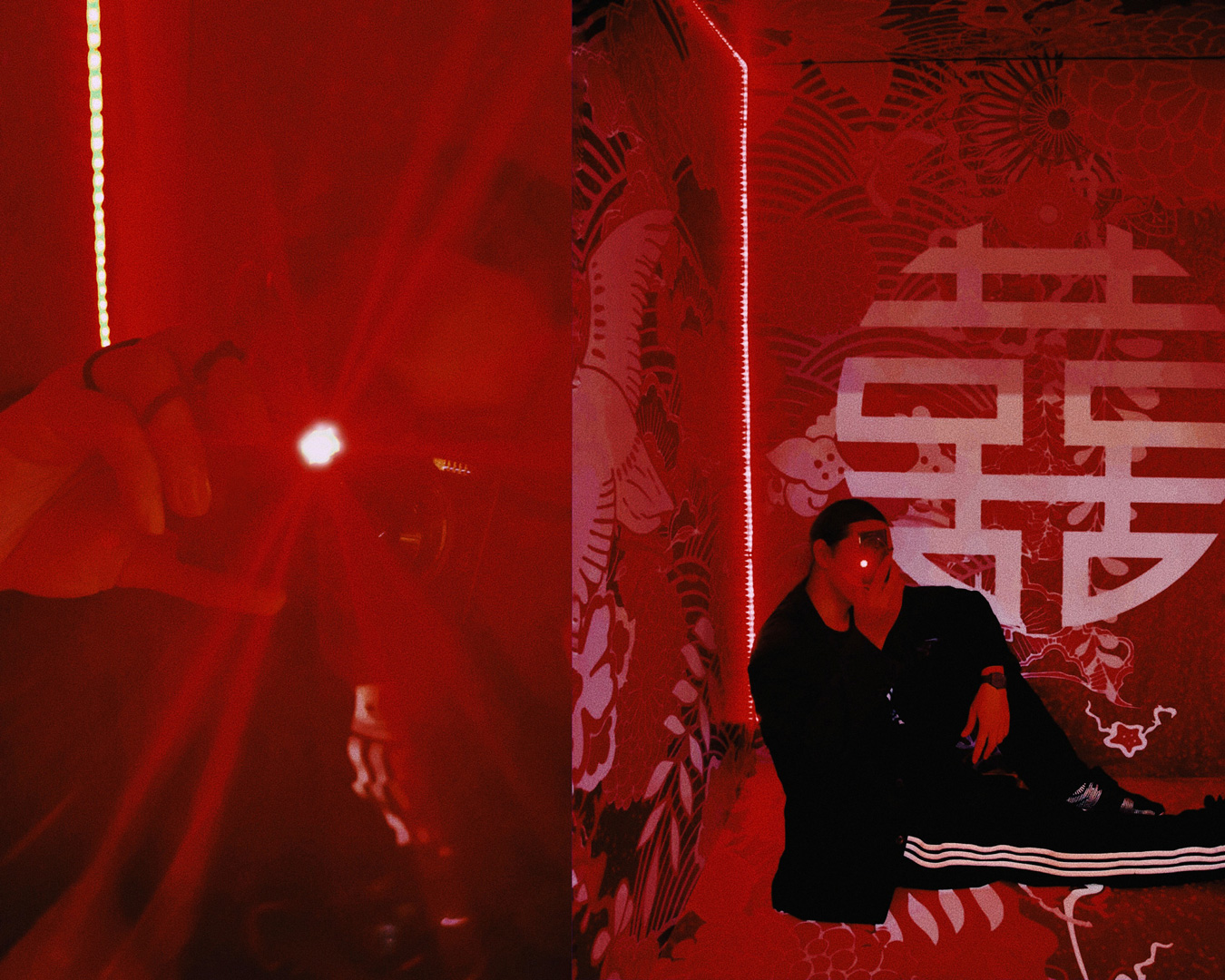 Darren Luk's photography and art direction is nothing short of electric. Being totally immersed in the worlds of fashion, music and culture, he's interviewed and photographed Khalid, Post Palone, Goldlink, Anderson. Paak, Keith Ape and Ryan Reynolds, worked with brands like adidas, Tommy Hilfiger, Diesel and Levi's, and his work has graced the likes of i-D Magazine, Oyster Magazine, Hypebeast and, of course, Urban List. His short film, FIER won the People's Choice Award in the 2019 Sydney Film Festival's IGTV category.
For Luk, Chinese New Year "means a whole lot of family time, feasting and red pockets!" More recently, his heritage has become a source of creative inspo. "I've been trying to explore more of my roots and also champion Asians in the creative works I do—whether it's personal or commercial. I think it's given me more opportunities to be in touch with other Asian creatives and see how they navigate their practice and experiences."
Top pick for authentic Chinese in Sydney: "Master Bowl in Chinatown has been one I've frequently visited. If you're into spicy food, this Sichuan chilli hotspot is for you!"
What to order when you're there: Chilli Dry Wok. "You can choose your spice level and pick your own selection of ingredients. Something that I always select is lotus root, it's got a great crunch. This one is great for sharing with friends over a bowl of rice."
Mel Tan, Freelance Creative Director And Content Creator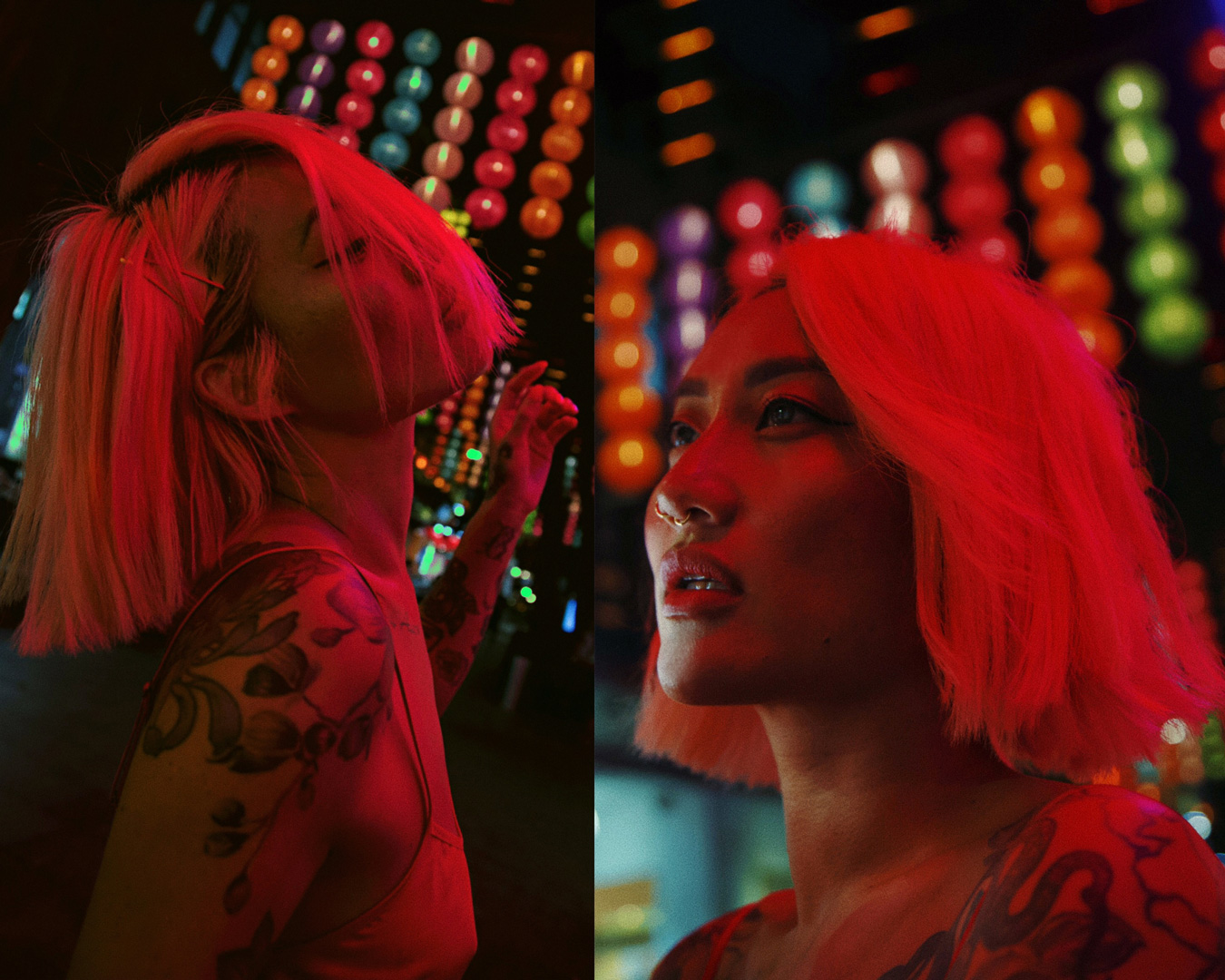 "My fairly traditional upbringing has certainly shaped my work ethic and ambitions," Mel Tan explains. "My personal brand is very much entwined with my culture. And I have found the older I get the more I am personally influenced by Chinese culture and trends, and other Chinese and Asian creatives."
Alongside her freelance creative endeavours, Tan is also the Head of Digital and Social at Sydney's Iceberg's Group. She says, "Food is the language of love" and Chinese New Year is all about "eating together."
Top pick for authentic Chinese in Sydney: "Golden Century, BBQ King and Ho Jiak for Malaysian-Chinese food."
What to order when you're there: "Salt n pepper crab at Golden Century, roast pork or roast duck with noodles at BBQ King and salted duck egg chicken wings at Ho Jiak!"
Chris Yee, Artist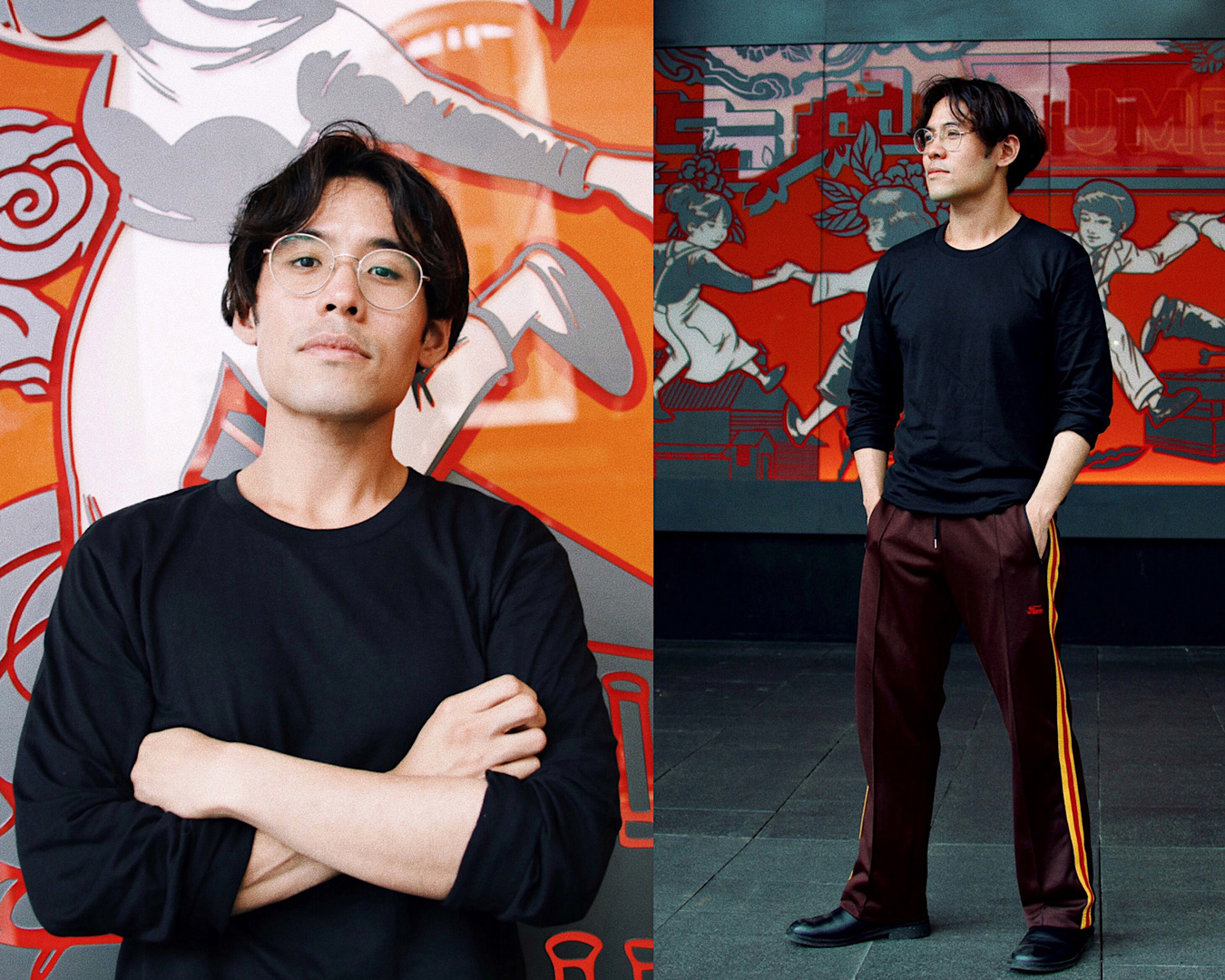 Sydney-based artist Chris Yee recently revealed two epic new works. The first—a series of zodiac-inspired tapestry flags created in partnership with The Galeries. Illustrations in the banners were his take on modern zodiac, urban animals and the mishmash of Chinese tradition and the Sydney suburbia Yee calls home. The second (pictured above) is a new sculpture in Tumbalong Park. Called Tumbalong, it acknowledges the Cadigal Clan, as well as the area's Asian-Australian industrial past.
Yee describes Chinese New Year as being like the ending of the TV show Lost or the moment "Frodo wakes up in Rivendell and sees all his friends—only with delicious steamy food ready to be consumed... Waking up knowing that I'll see everyone at my Grandmas house after months have passed."
Top pick for authentic Chinese in Sydney: Biang Biang Noodles.
What to order when you're there: "The forever greasy Rougamo (Chinese pulled pork burger) or the classic Biang Biang noodles with tomato and egg (like a Chinese fettuccine)."
Eva Li, Graphic Designer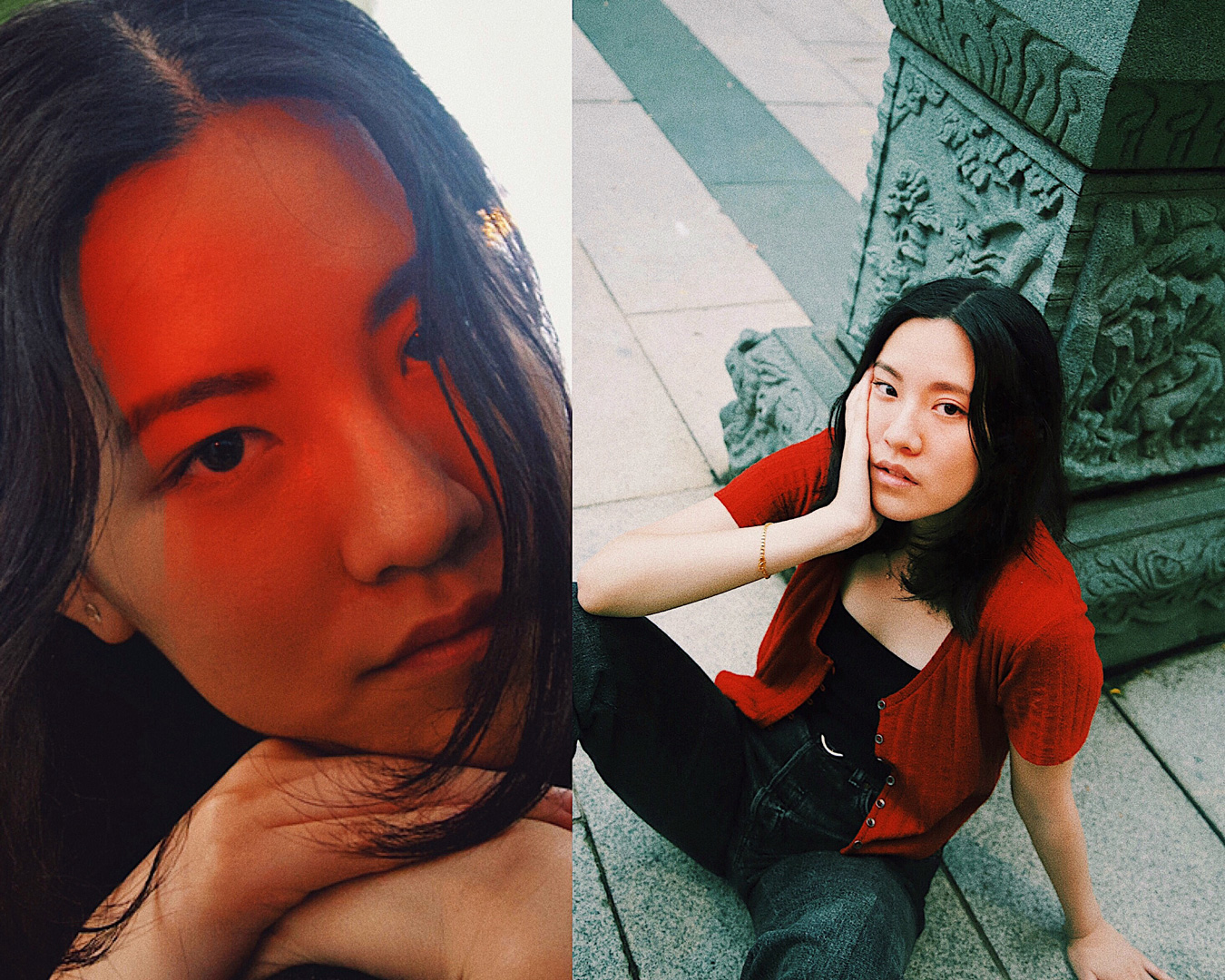 Eva Li is a designer and an image-maker at Darlinghurst creative agency Babekühl. Her work in photography, design and animation has appeared in projects for Free Nationals, Justin Bieber and TOKiMONSTA as well as across a range of her own personal, fun and experimental projects.
For Chinese New Year, feasting and family are key. Her (former chef) dad has been known to "braise abalone or cook a huge plate of ginger and scallion crab with the noodle base, just like the pros." Her grandmother makes sure there are eight different dishes on the table for luck, they'd each light incense sticks and leave offerings of orange and roast pork. "The smell of the incense would just travel throughout the whole house (mixed in with the smell of crab)."
Top pick for authentic Chinese in Sydney: "My Grandmother raves about District 8 at the Cabra-Vale Diggers (and she's right, it's pretty good). Yum-cha aside, Chinese Noodle House is a classic spot."
What to order when you're there: Jar leung, and the classic har gao and siu mai.
Kien Situ, Artist And Exhibition Designer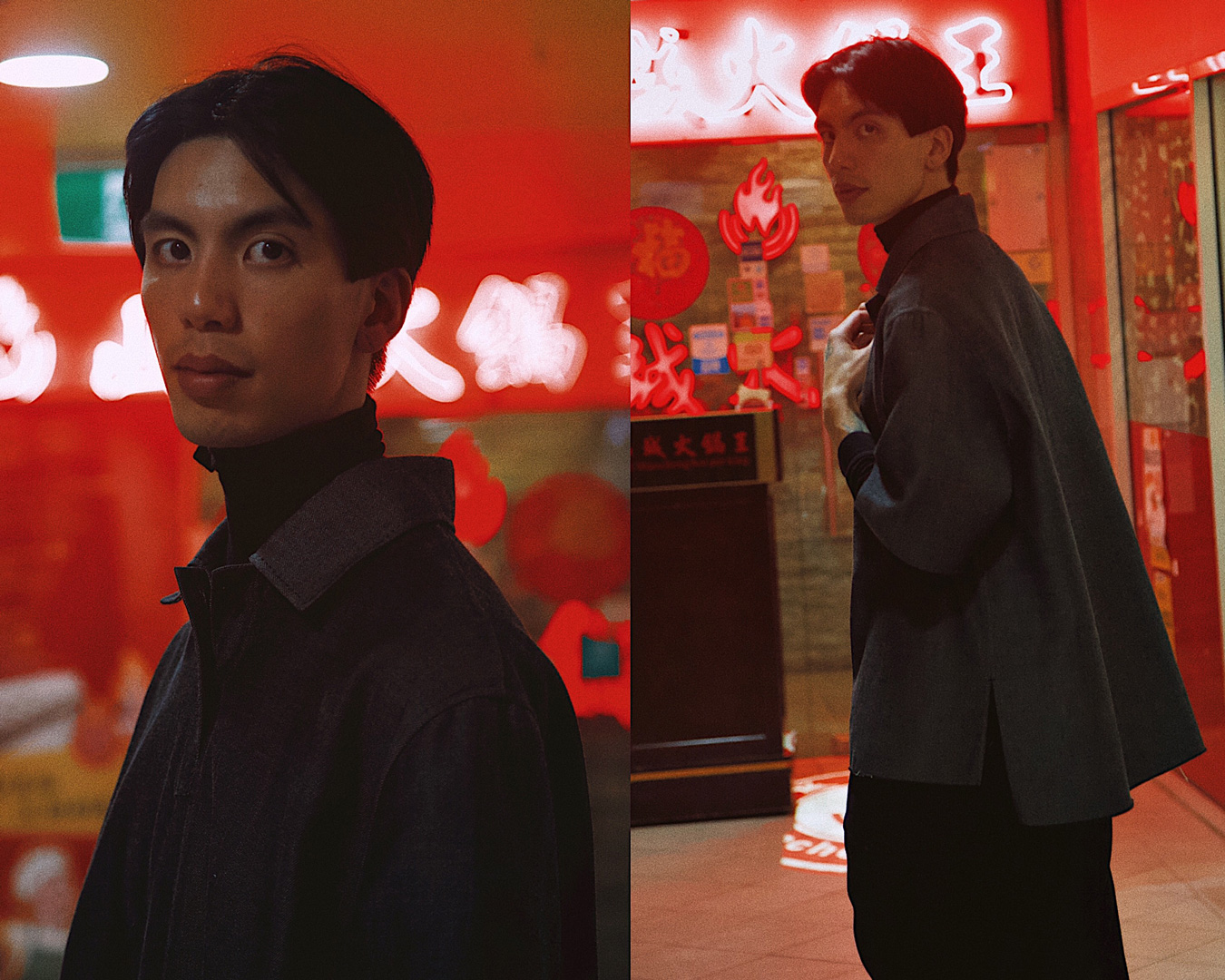 Kien Situ works as an exhibition designer at the Art Gallery of NSW, but he's also an artist in his own right—he's fresh from a solo exhibition at Sydney's iconic Kinokuniya book store. With a background in architecture, he's interested in sculpture and spacial art.
"I feel a sense of warmth, comfort and familiarity in experiencing Chinese things as an adult," he explains. "But growing up here, I had a tendency to feel that it was incomprehensible or sort of alien. I'm interested in adapting the aesthetic principles I think I've inherited from my grandmother and greater family. Interpreting, misinterpreting and celebrating these things is central to my work—it's about looking at how things become 'other' than themselves."
Top pick for authentic Chinese in Sydney: "Lee Gardens in Thornleigh is a classic nondescript place we've been going to with family for over 20 years."
What to order when you're there: "Share the mud crab noodles. I've also always been pretty into the blandness of yin si juan (silver thread buns)—they are pure texture."
As well as working your way through these creatives' top picks, check out this list of incredible and over the top Lunar New Year feasts.
Image and art direction credit: Darren Luk