Nothing says warm weather in Sydney like a street full of jacaranda trees in bloom. As if Sydney wasn't already the prettiest city in Australia, once the warmer months hit we find ourselves living in nothing short of a magical, lavender-coloured wonderland.
The season runs from mid-October, and peaks in mid-November as summer really starts to roll in.
So get planning, these are the best places to find Jacaranda trees in Sydney.
Kirribilli
North Sydney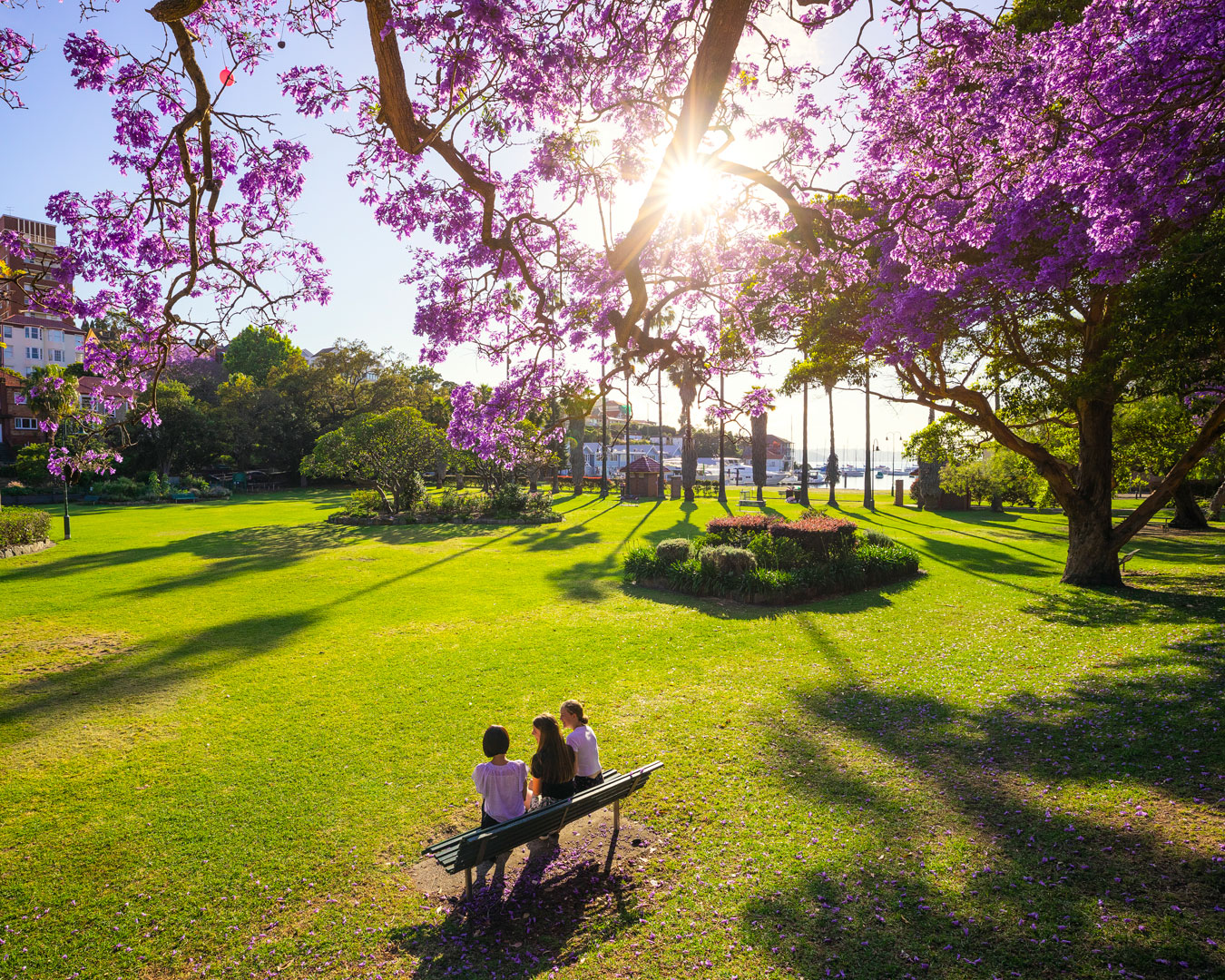 McDougall Street in Kirribilli is probably Sydney's most famous jacaranda grove. It turns a magical shade of vibrant violet each spring and is a hot spot for jacaranda devotees trying to get the perfect spring photo—not unlike tourists scrambling for a sunset pic on Santorini. Just be mindful of residents and traffic!
Lavender Bay
North Sydney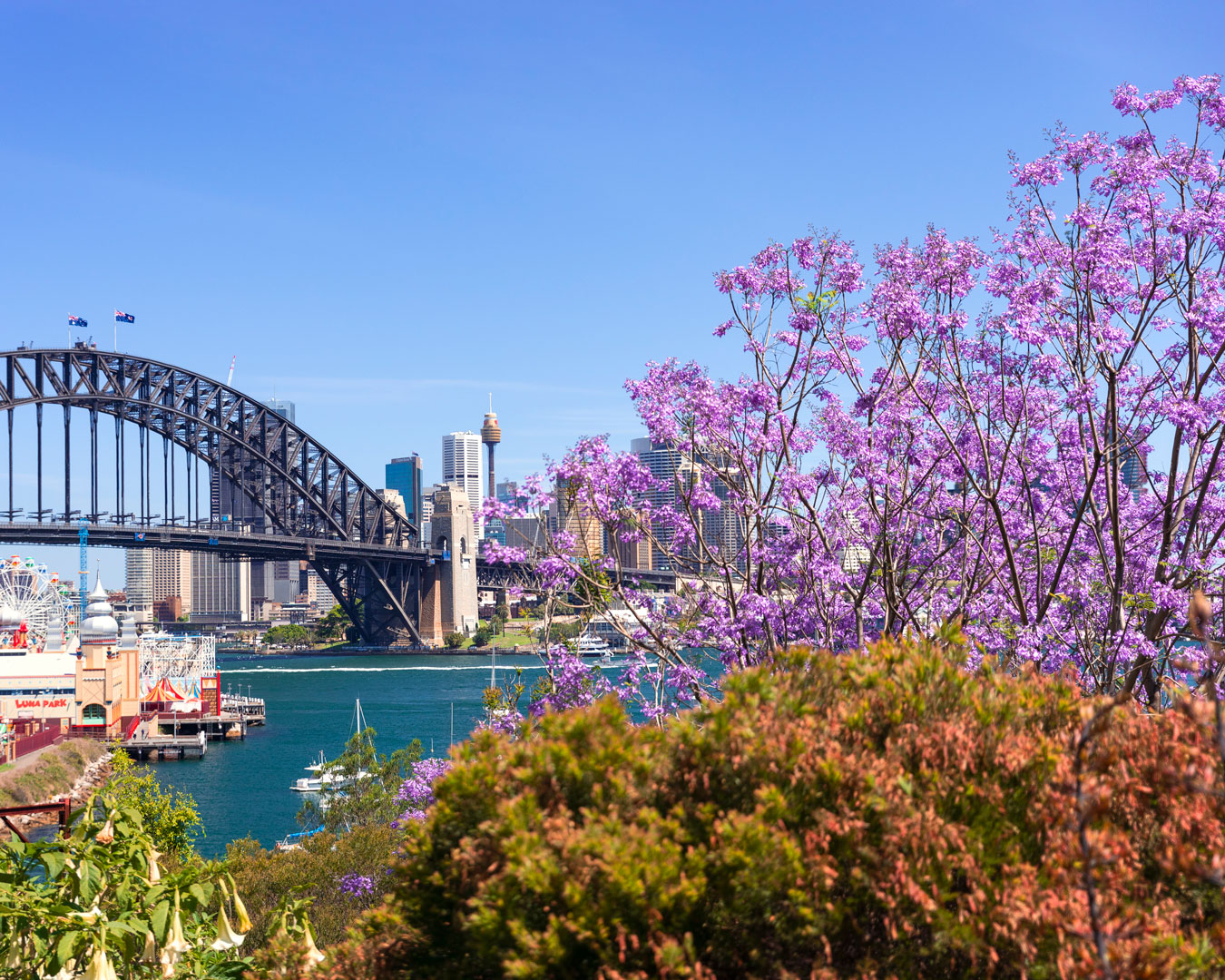 Lavender Bay (the name says it all) on the north side has turned a rich shade of purple thanks to their epic Jacaranda trees. The colours have tourists coming from miles and have been known to turn locals into tourists, as they pose for the perfect shot.
First Fleet Park
The Rocks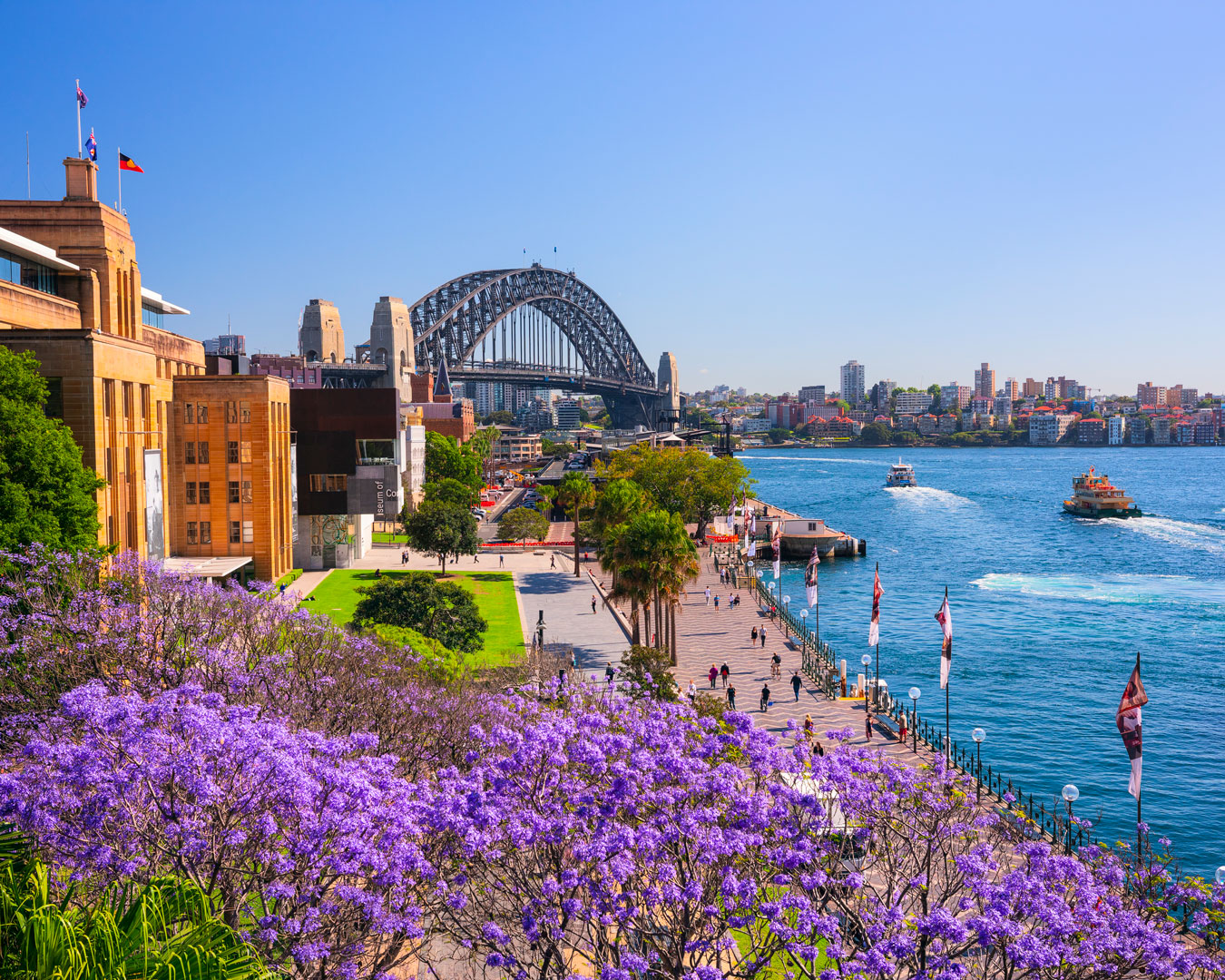 What's better than dazzling harbour and Opera House views? Soaking up those stunning views while shading yourself under a jacaranda tree, duh. First Fleet Park becomes shrouded in vibrant purple come spring, making it a must for tourists and locals alike.
Macquarie Street
CBD
Who said the CBD was nothing but a concrete jungle? When the Jacaranda trees are in full bloom, Macquarie Street turns into a purple oasis. We recommend that you actually take your lunch break in spring and remember to look up.
Hunters Hill
North Shore
Hunters Hill is a beautifully leafy suburb at the best of times, but when the jacaranda trees have reach peak bloom, it's even prettier. Our hot tip is to start at the Hunters Hill Club and wander your way down.
Oxford Street
Paddington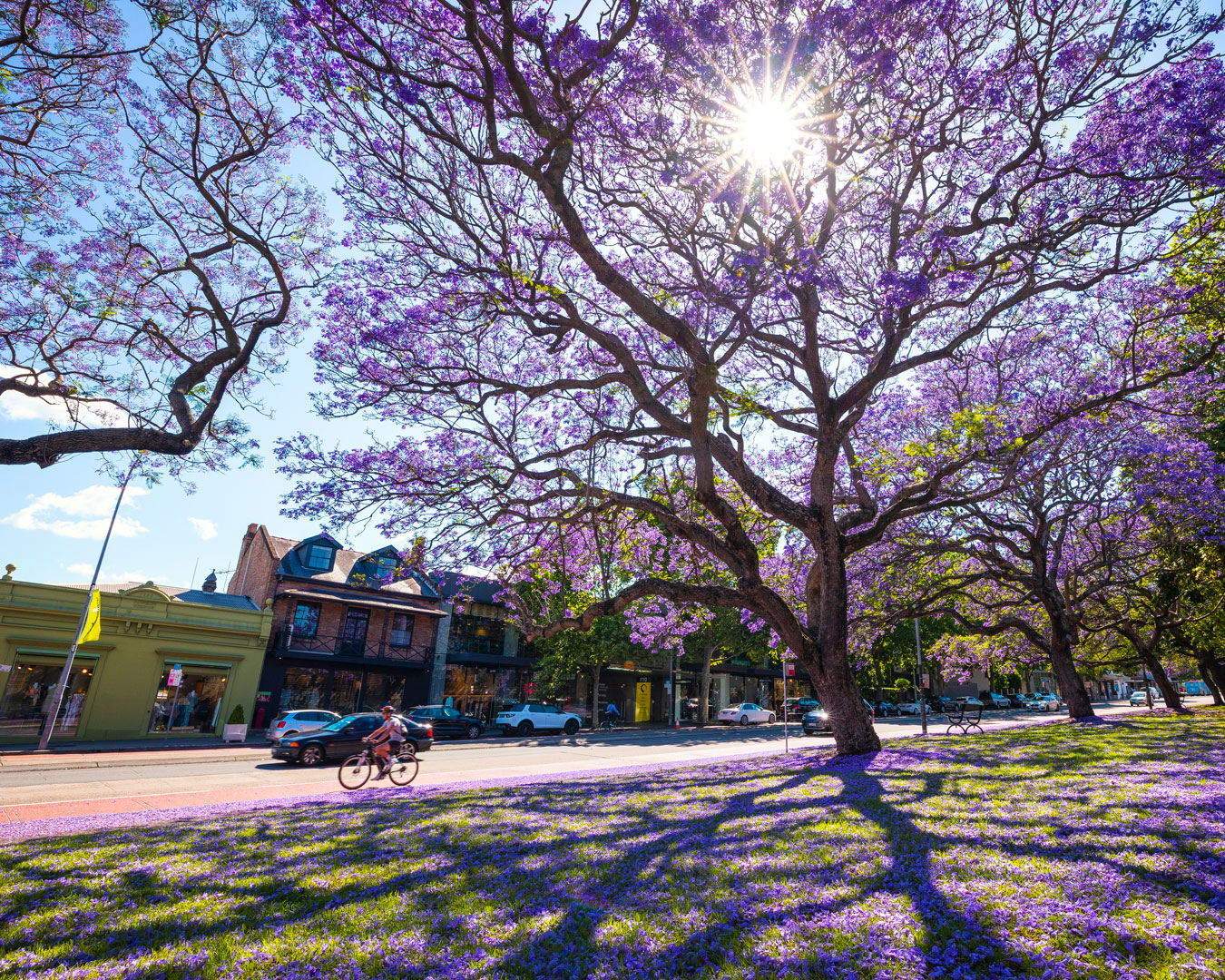 The Eastern Suburbs is a regular go-to for any self-confessed Jacaranda fanatic. This is where you come to spend an afternoon meandering down Oxford Street, with a coffee in one hand and a camera in the other. You'll want to head off the main drag for a little bit of extra exploring because there are jacaranda trees scattered throughout the entire suburb and that's where the real magic happens.
Woolwich
Lower North Shore
Woolwich is another Sydney gem if you want to see jacaranda in full bloom (of course you do). No really, it's one of the best Jacaranda walks in Sydney. Start at The Old School House before heading for an hour and a half walk around Woolwich, complete with harbour views. Make sure you walk through the sweet spots—Kelly's Bush and finish up at the old Woolwich Dock.
Royal Botanic Garden
CBD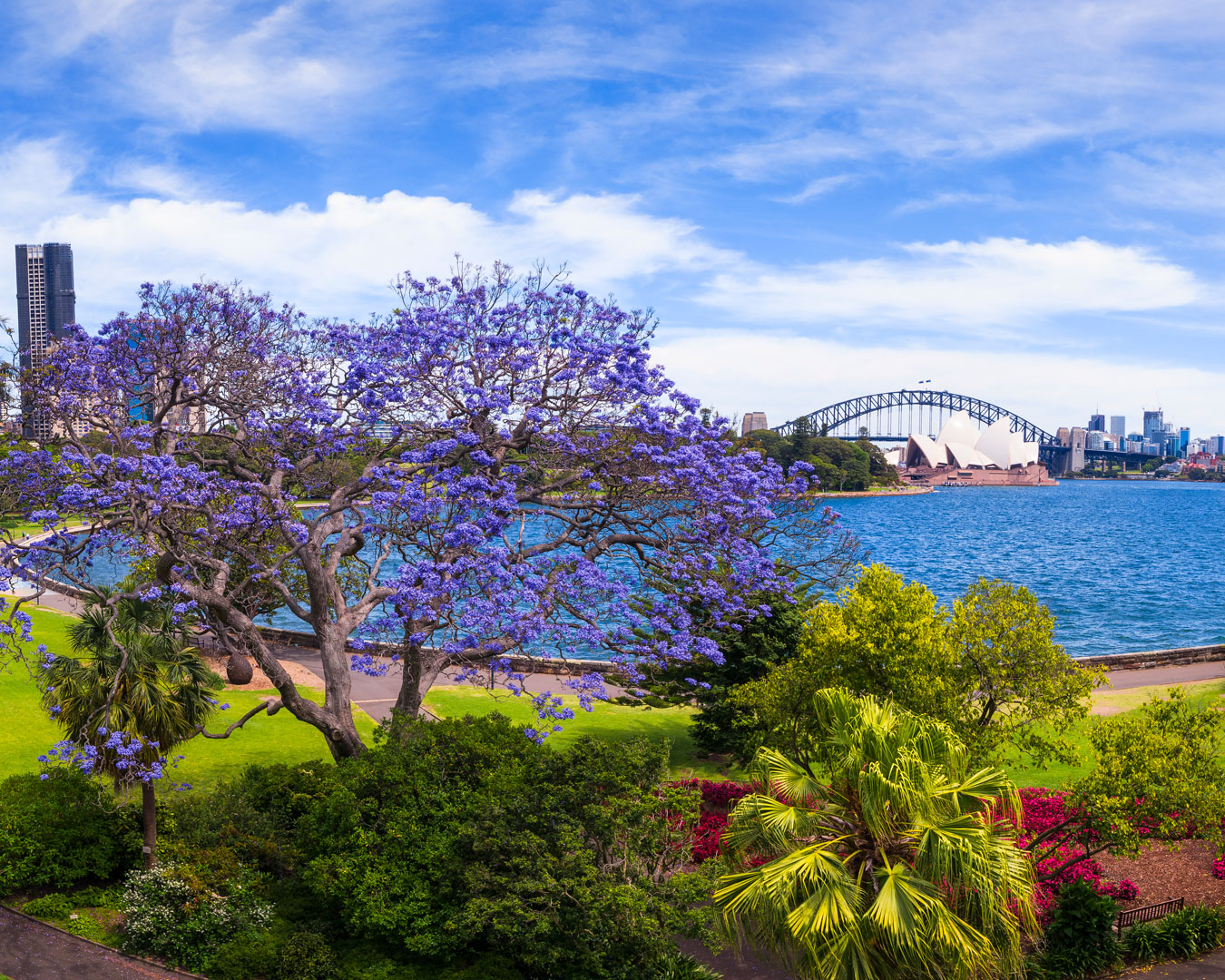 It's probably about time you got around to finally planning that picnic before the ridiculous summer heat sets in. Stroll through Sydney's iconic harbourside gardens, then settle on in under the best purple-hued blooms you can find. The best part about the Royal Botanic Garden is that due to their size (they're massive) you won't have any problems snagging the best spot all for yourself.
Glebe
Inner West
Spend your Saturday soaking up the sun at Glebe market and all of the boughs of pale purple on offer. Just like our friends in Paddington, the inner west boasts long, winding streets of purple fun and, with some of the best food in Sydney, hidden amongst lots of jacaranda trees, you can consider your afternoon sorted.
Parramatta Park
Parramatta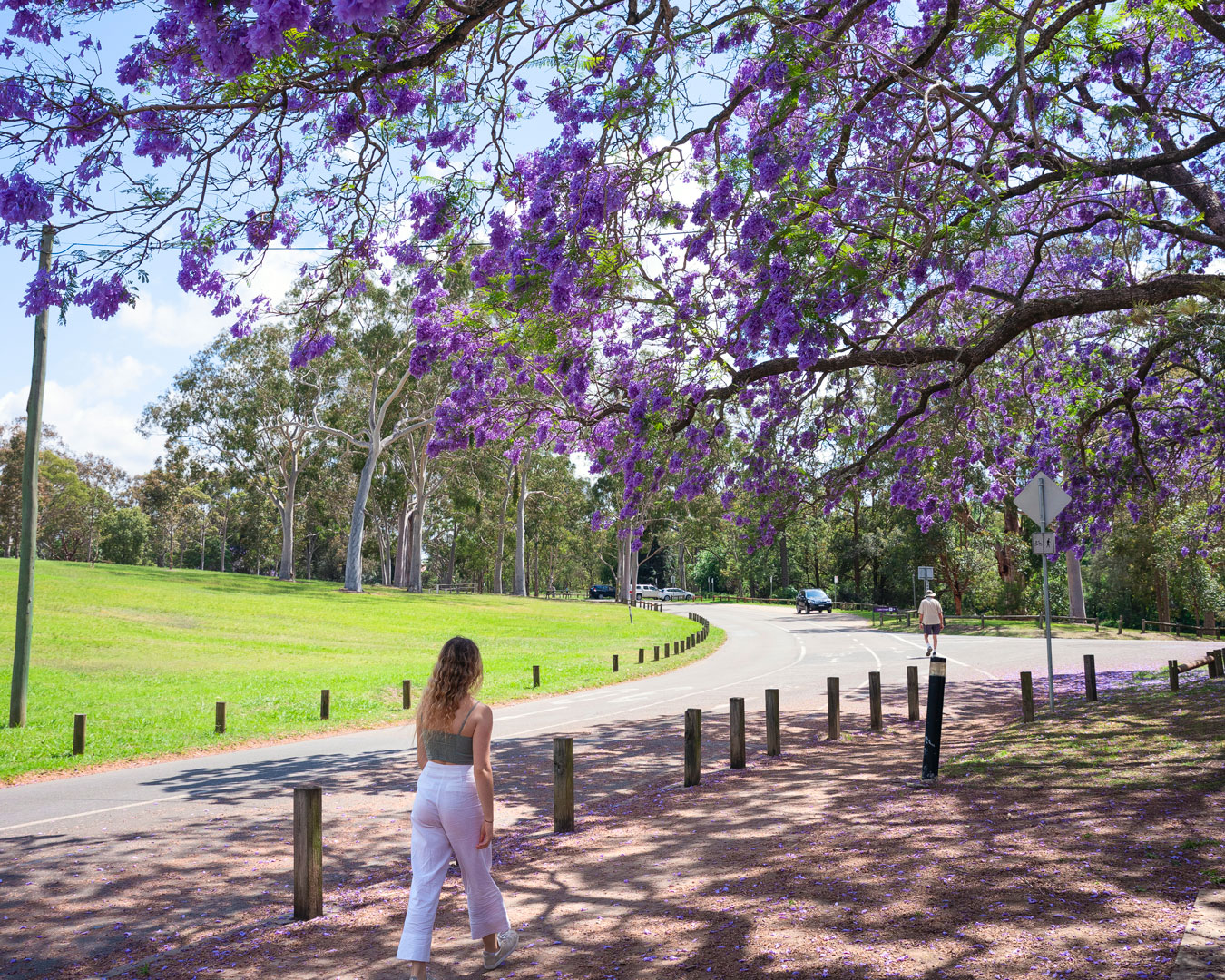 Sometimes, you just need a big wide leafy space to get away from the hustle and bustle of urban traffic. Parramatta Park is a great place for a post-lunch stroll or reading a book in the sun. Come October and November, Parra Park is also a great spot to admire jacarandas' pretty purple blooms.
Out Of Town: Grafton
Northern Rivers NSW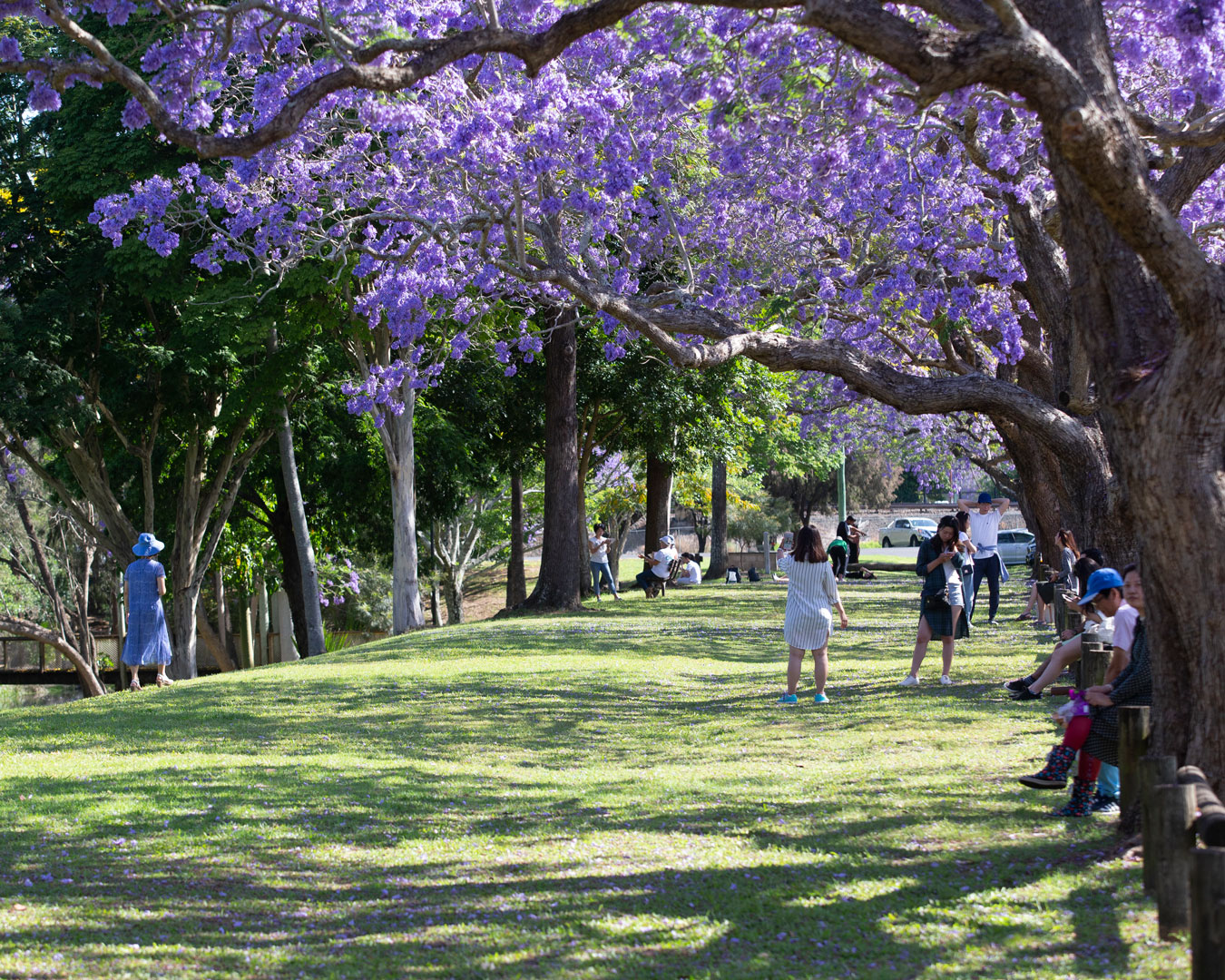 Ok, while it's not technically in Sydney—Grafton is the jacaranda capital of NSW. If you're up for the seven-hour road trip up the east coast, Grafton hosts an annual Jacaranda festival where the whole town turns purple in celebration of the famous tree.
And if you're after more flowers, why not try these flower-filled walks in and around Sydney.
Image credit: Flickr, Destination NSW