It only takes a glance to know that we are spoiled for choice when it comes to gelato in Sydney, which makes sense considering our location as a beachside metropolis.
Whether you're craving wacky flavours, booze-infused scoops, or a gelato burger that will send you straight into a bout of summertime bliss, we've got your back.
Here are the best gelato shops in Sydney, as selected by Urban List readers.
The Best Gelato In Sydney, As Chosen By You
Ciccone And Sons
Redfern, Glebe And Penrith
Small-batch and produce-driven are words you'd typically associate with a high-end restaurant or bakery, but they're the foundations of gelato masters Ciccone and Sons. Expect interesting and refined combos like pear and riesling, salted cashew and cucumber and rosemary. Bonus: Ciccone and Sons is also licensed, meaning you can pair your ice cream hit with a cheeky cocktail too.
Mapo Gelato
Newtown And Bondi Beach
Taking the gelato trade and turning it up a notch, Mapo is serving incredible fresh gelato made from real seasonal ingredients—all sans artificial colours, flavours and aromas. There might be something different every time you visit, but you can expect the likes of smoked macadamia sorbet, truffle and wildflower honey, or on-trend collabs with local businesses.
Anita Gelato
Bondi Beach, Bondi Junction, Broadway And Manly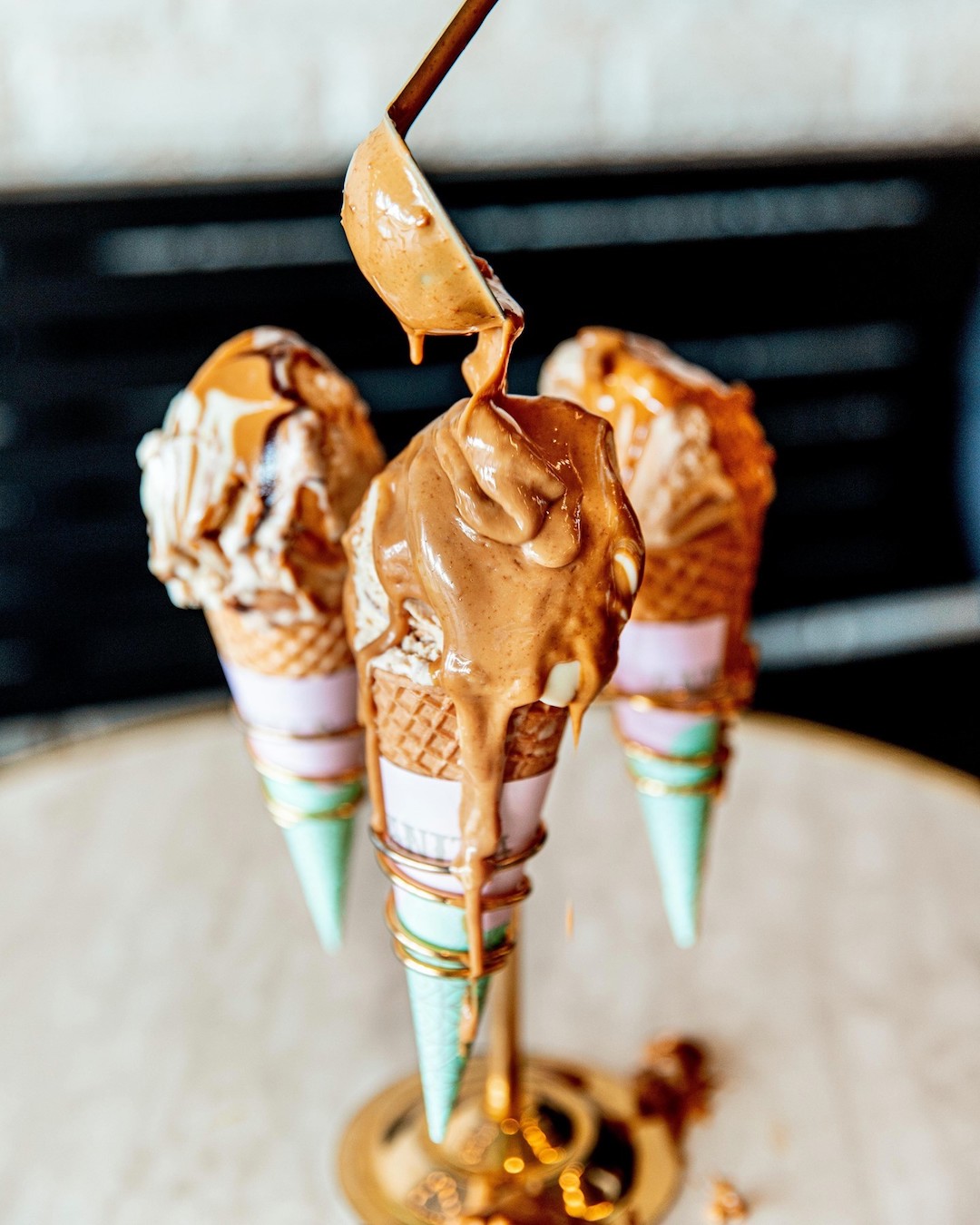 Anita Gelato is all about homemade flavours, serving up 150 rotating options of gelato, frozen yoghurt, sorbet, and organic, sugar-free, fat-free and soy-based treats. Urban List readers shouted out their banana and Biscoff, pavlova and berries, and macadamia gelato, and watermelon and mint sorbet.
Rivareno
Darlinghurst, Barangaroo, Potts Point, Parramatta
Buckle up for an Italian adventure straight to Bologna, the home of gelato. The gelato and sorbets here are forged in the laboratorio to ensure everything's made with natural ingredients (that is, no hydrogenated fats, artificial colourings, flavourings or preservatives) and with epic flavours. The pistachio is a favourite flavour among Urban List readers, as well as their nostalgic Cremino.
Gelato Franco
Marrickville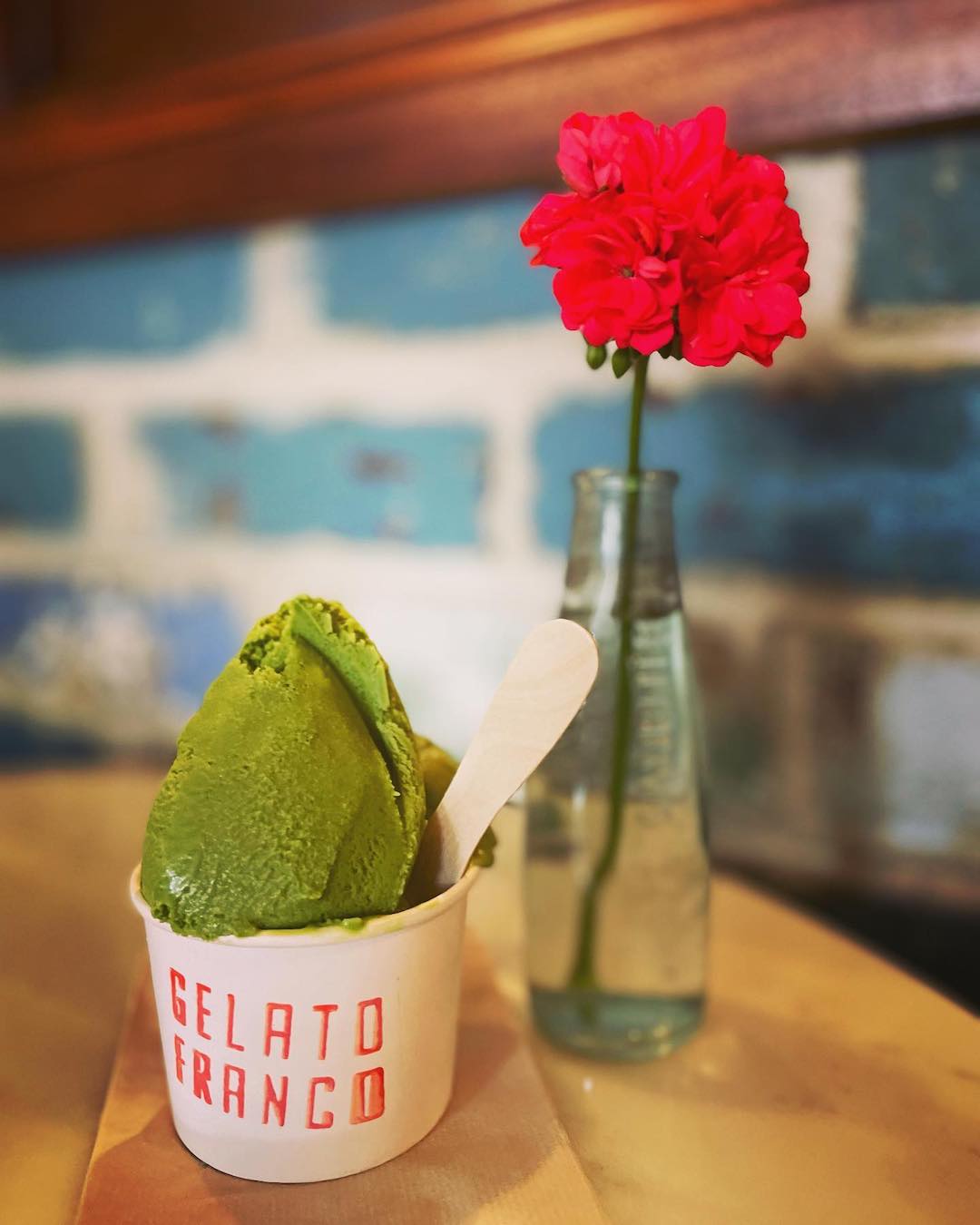 Using natural and fresh ingredients in his creamy gelato creations, Franco Riservato is the man who functions as the heart and soul of this classic Italian dessert parlour. Decked out with quaint tables dressed in fresh flowers, you are in old-school gelato heaven and in other words, about to indulge in the best kind of gelato. And just so you know, the black sesame and stracciatella will knock your socks off.
Cow & The Moon
Enmore
This late-night family-run gelato and coffee bar has scored international acclaim and creates mouth-watering and delectable flavours that are absolutely worth a visit. Cow And The Moon churns out vegetarian, vegan, and gluten-free variations, making everything in-house daily, as they have been since 1993. They offer over one hundred flavours with 26 on offer daily, but if you had to decide for your last meal, you'd want to make sure you hit their iconic strawberry and balsamic vinegar panna cotta flavour.
Gelato Messina
Various Locations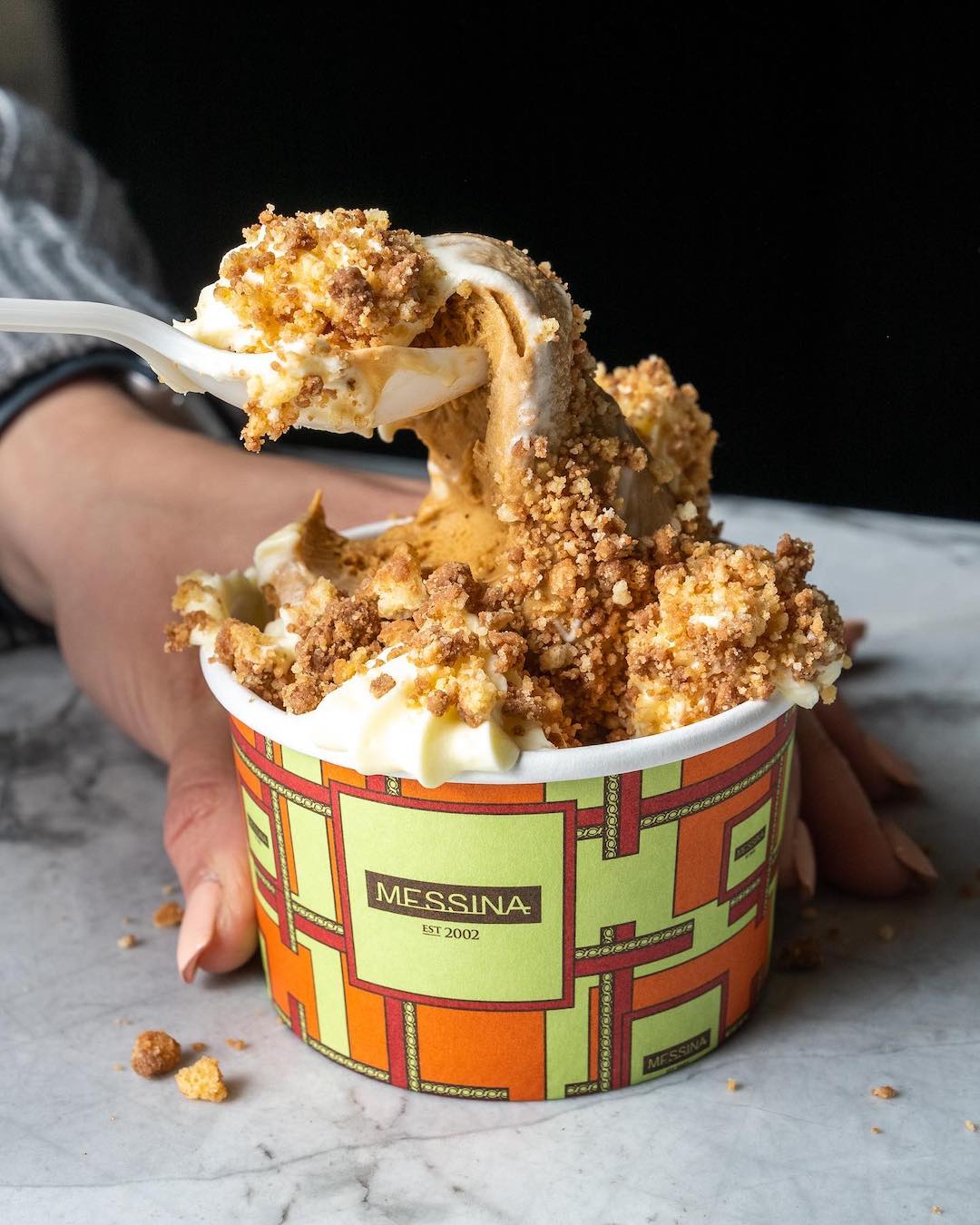 It's the gelato that needs no introduction, but if you're new here: settle in. There's a reason the line at Gelato Messina is always (and we mean always) winding out the door. Urban List readers said their fave flavs are pistachio praline, milk chocolate with fudge, and the pandan and coconut, but the gelato kings here create five new specials every week, with wacky combinations that have equally wacky titles. We love their gelato cakes for special occasions and, pro tip, keep your eyes peeled for specials like their cookie pie and upgraded Viennetta.
Gelateria Gondola
Chatswood
This neighbourhood gelateria serves up a mix of classic Italian combos (the pumpkin and amaretti is a must-try), as well as new-school faves (hello, lamington) using only natural ingredients. Urban List readers recommend their coffee and biscottino flavours.
More Of The Best Gelato In Sydney
Tasty Towns
Rhodes
Sichuan pepper and lemon meringue pie aren't usual gelato flavours, but you'll find them on the menu at Tasty Towns. As Rhodes' very first gelateria, this dessert hub has gone hard on a sweet offering focussed on, but not limited to, all things gelato. Tasty Towns rotates through its bolder creations every fortnight and you'll also be able to order up scoops of cremino, milk tea and pistachio on the regular.
Bodalla Dairy Ice Cream
Woollahra
Bodalla Dairy has long been a necessary pit stop on any road tripper's journey through the South Coast. The good news is that now, after 160 years, the Bodalla Dairy farm has finally set up shop in the heart of Sydney at Woollahra's new vintage-style Bodalla Dairy Ice-Cream.
On the menu, there's a big dedication to "bush" flavours, like Kakadu plum and rum, the "Go Wild" with Queensland lemon myrtle and Bodalla yoghurt, and "Let's Go Camping" with gum leaf smoked ice cream with butterscotch. And don't worry, if you're a stickler for the classics, you'll also find Nutella, peanut butter, rainbow (with housemade flower sherbert), strawberry, and Bodalla milk and honey.
Trovatino Cafe
Abbotsford
Say hello to Sydney's award-winning gelato joint. Trovatino Cafe is the place to be in summer when you're craving the good stuff and the team here is known for whipping up the best chocolate and strawberry gelato around, created out the back and made fresh daily (yep, this stuff sells out in summer). While these guys absolutely nail the classics, the peach iced tea sorbet should also be on your hit list.
C9 Chocolate & Gelato
Various Locations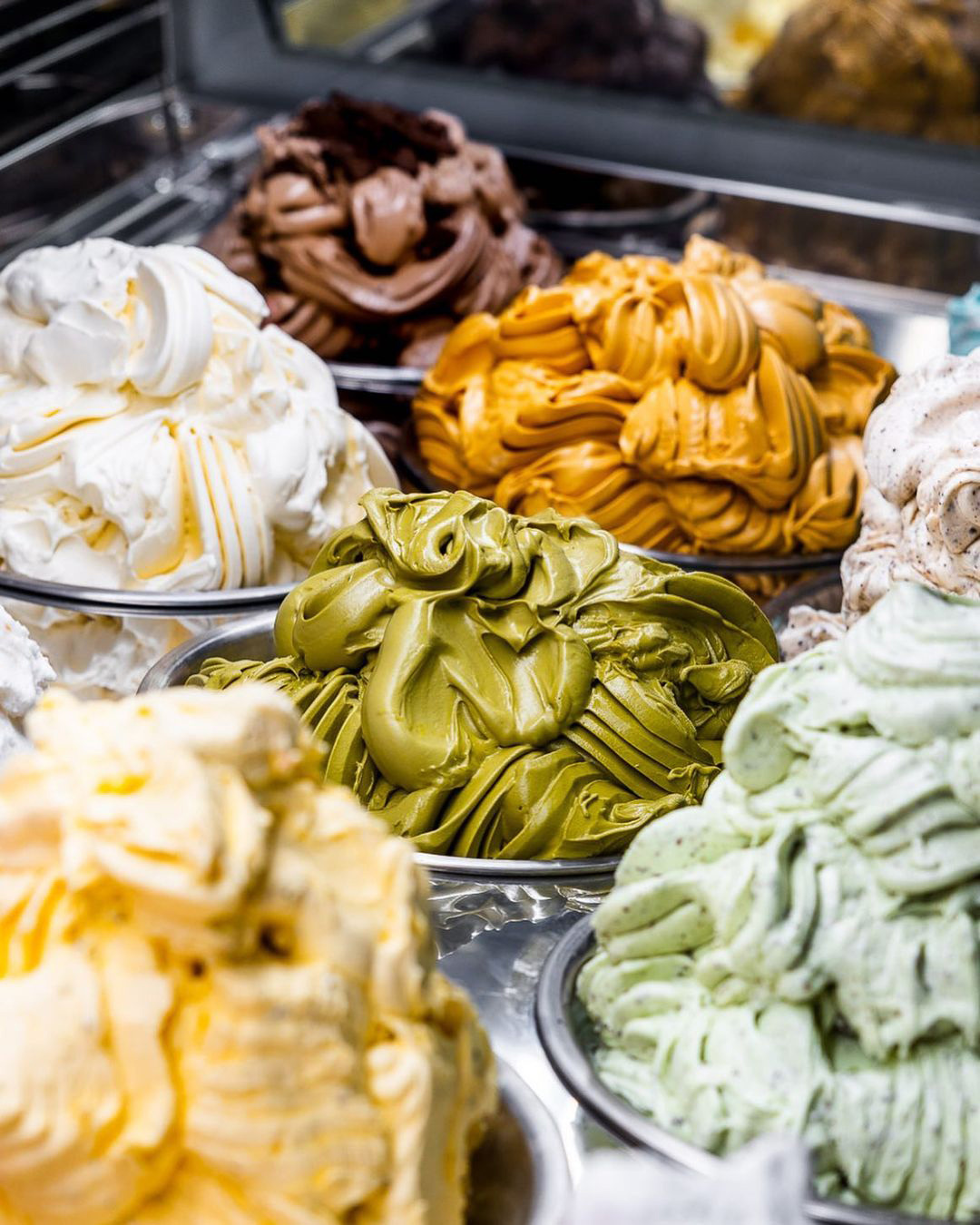 First and foremost, make sure you hit up C9 Chocolate & Gelato on an empty stomach because the creamy feeds here are mammoth. The real hype here is around the cronut, brownie and sweet brioche gelato sandwiches you can build yourself, with your choice of gelato, chocolate drizzle and fruit served alongside.
Fresko Gelato & Waffle House
Marrickville
Developing, mastering and perfecting their flavours with passion, Fresko Gelato offers over 36 different flavours, with many, like baklava, drawing from the owners' Greek heritage, as well as the classics. If you're feeling extra indulgent, top a fresh waffle with a scoop of your pic for a real treat.
Now, check out this hit list of Sydney's best fish and chips, as decided by our readers.
Image credit: Ciccone & Sons, Anita Gelato, Gelato Franco, Gelato Messina, Bodalla Dairy Ice Cream, C9 Chocolate & Gelato