It's true: you don't make friends over salad. Whether you need that picture-perfect birthday cake, a crowd-pleasing vegan cake, or quirky custom cake, Sydney has a bunch of sweet-as cake shops ready to deliver.
Here's where to look for Sydney's best cake shops and cake delivery.
The Best Cake Delivery In Sydney
15 Centimetres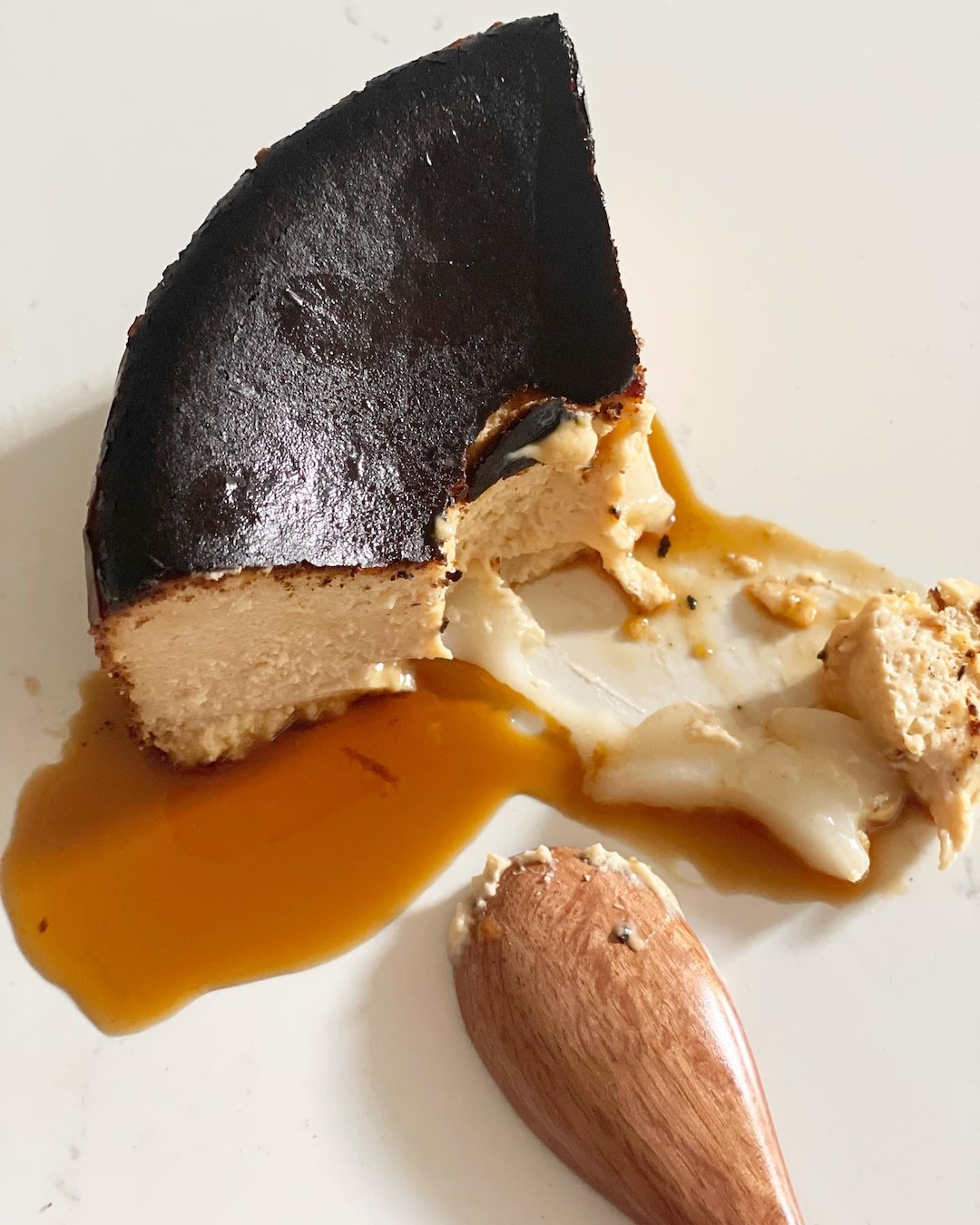 15 Centimetres is known for churning out some of Sydney's best Basque cheesecakes, with a few flavours twists to get around. The original orged 15 Centimetres' success, repping a rich batter known for its gooeyness and a golden casing with that iconic caramelised shell. Elsewhere on the menu, you'll find a tangy Tahitian lime take, a bitter matcha version, as well as a wild berry and chocolate burnt Basque cheesecake loaded with dark and milk chocolate and wild blueberries—and they all also tick the box as gluten-free. Head over here to order.
Looma's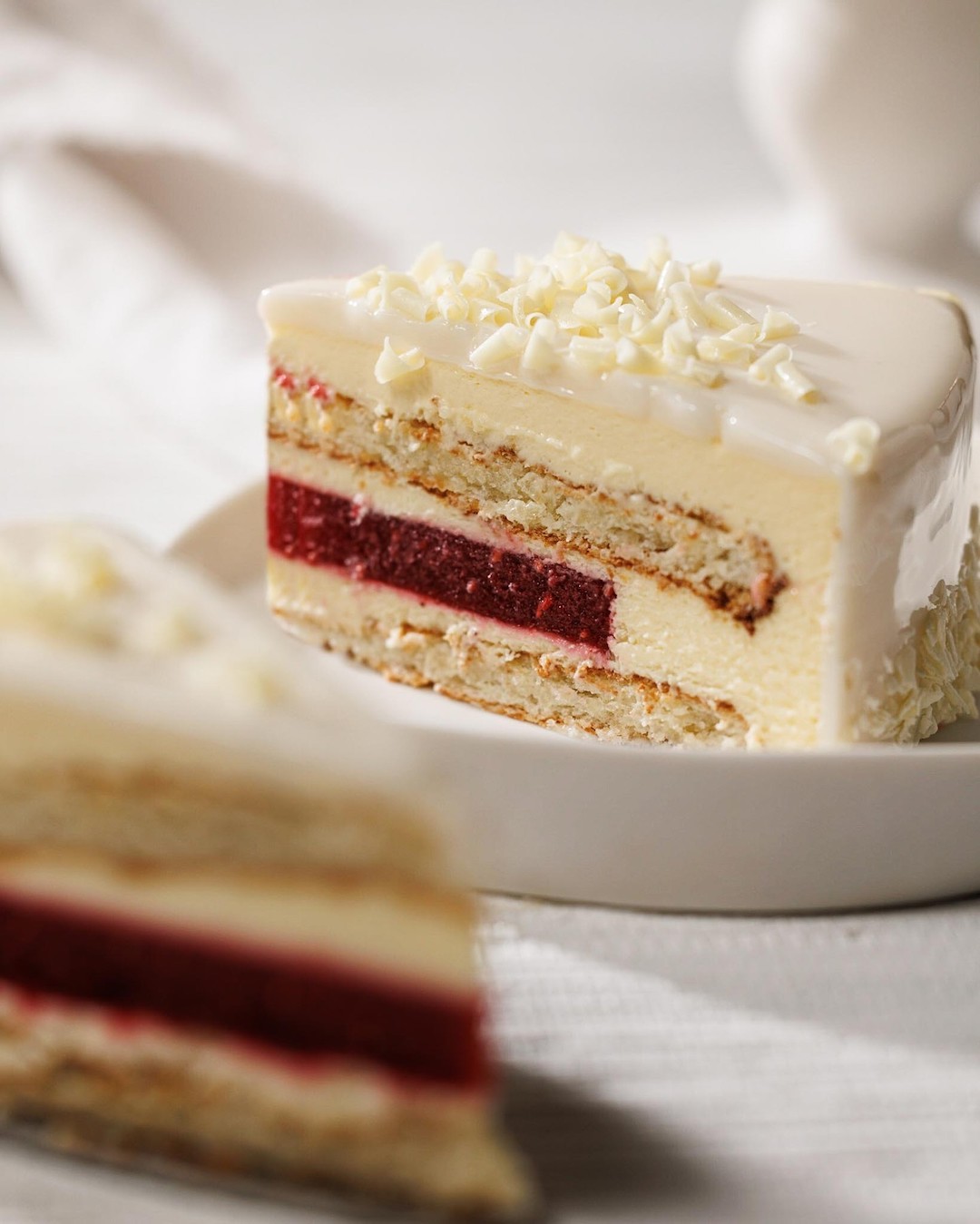 The cakes at Looma's are in their own class. These silky creations are what your biggest sweet dreams are made of and you'll have a full suite of tastiness at your fingertips with standard, gluten-free, vegan, fruit, nut-free and halal cakes all up on offer. Heads up, the Rafaello cake is the ultimate coconut treat with a velvety texture that's topped with biscuit flakes. Delivery is $5, anywhere in Sydney, or you can opt for express from $20.
Luna Cakes
Prestons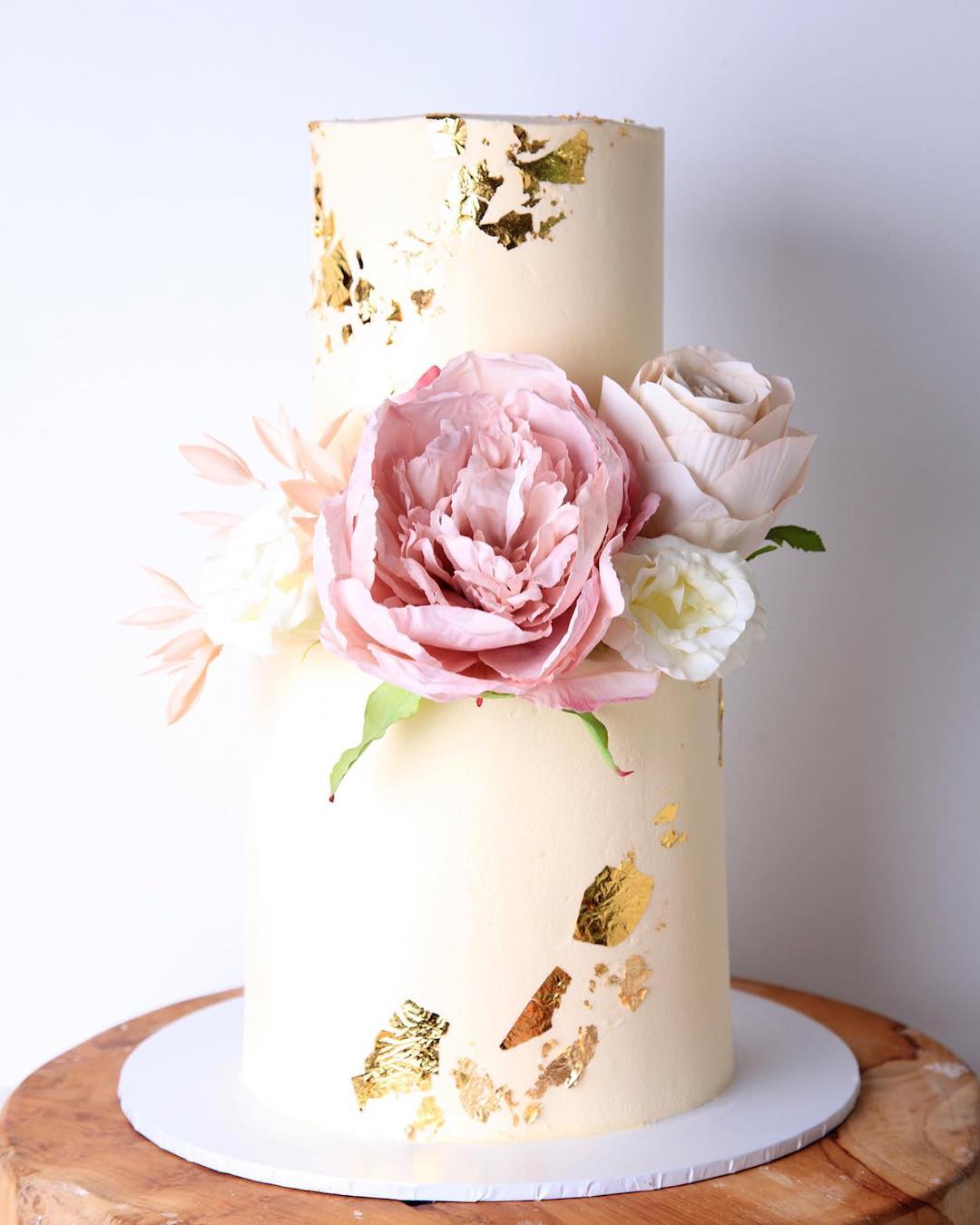 If you're buttercream-obsessed and always have a hankering for a slice of old-fashioned treats then you need to get around Luna Cakes, stat. For main occasions and celebrations, Luna bakes up custom cakes with the most drool-worthy flavours to pick from (think layers of almond cake and dark chocolate with coffee mascarpone filling). Alongside the fancy creations, you'll always find Luna's famous baked ricotta cake, a coffee and Kahlua cheesecake, coconut cheesecake, angel cakes and a flourless dark chocolate and hazelnut cake. If you've forgotten a birthday (again) you can order by 12pm for next-day delivery.
Flour And Stone
Woolloomooloo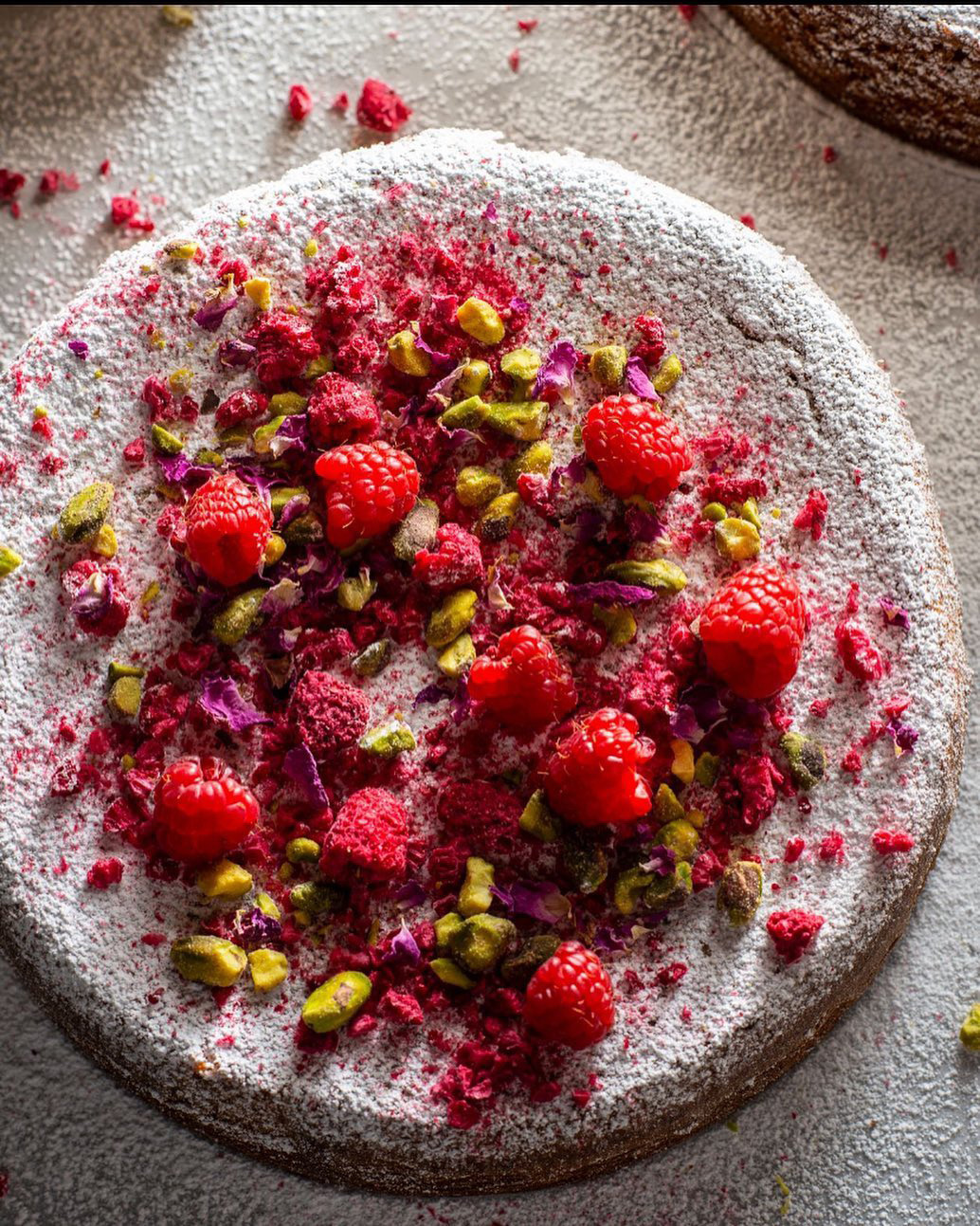 For classic European and English-styled desserts, it's best to visit Flour and Stone. This is a foodie favourite, beloved for its melt-in-your-mouth lamingtons, brownies, croissants, and scones, this one's hard to pass up if you're in the area. But their cakes are on another level, so grab a box or just get a fork and go ham right there and then. Flour and Stone also offer delivery on most of their full cakes—check out the range and delivery options here.
Best Cake Shops In Sydney
Mrs Jones The Baker
Frenchs Forest, Freshwater, St Ives and Warringah Mall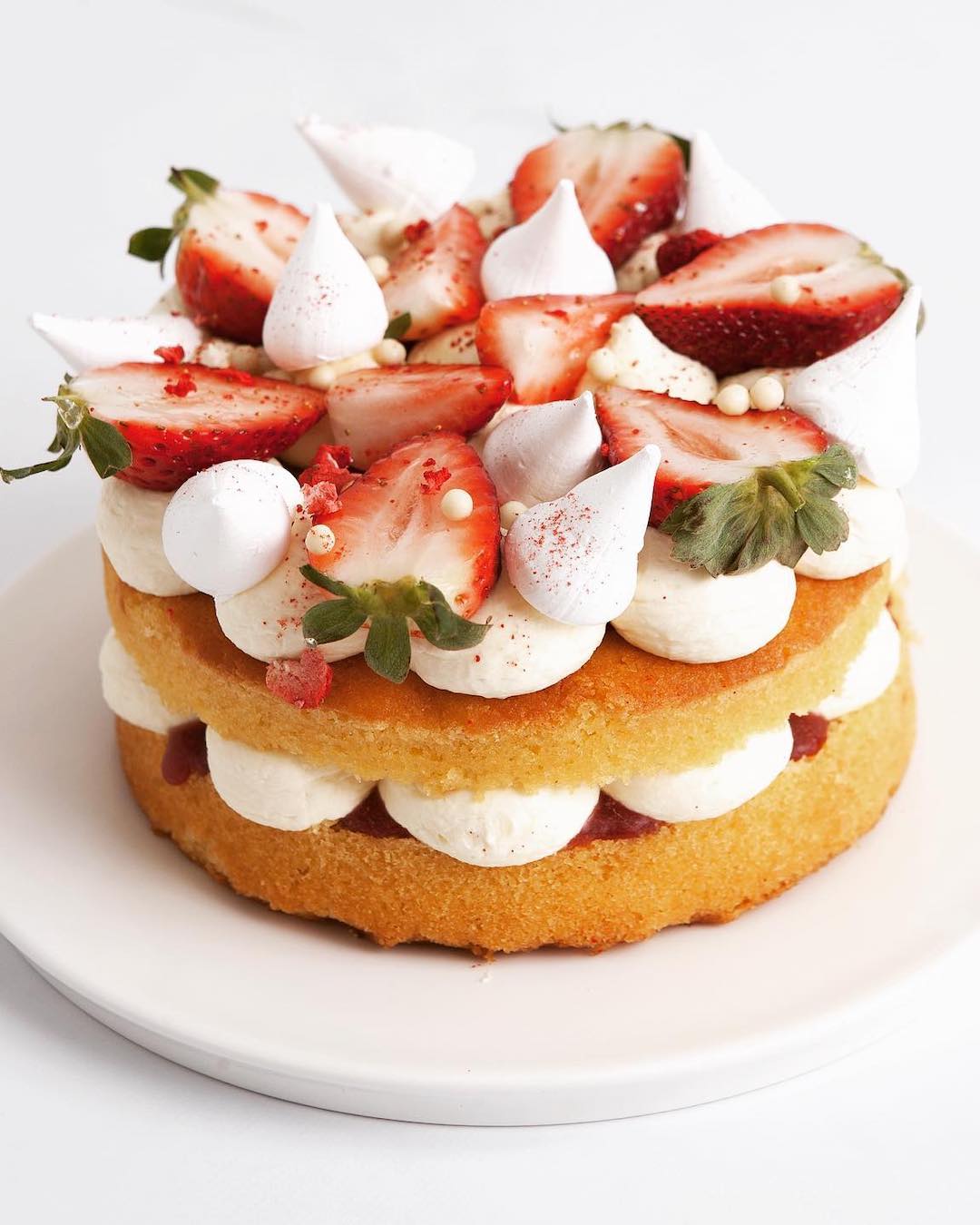 Mrs Jones is the kind of baker who has her mitts in a bunch of Sydney locations, all of which whip up some pretty incredible cakes. The tasty stuff here is made with an organic base of ingredients with no artificial additives and you'll find a whole range from individual cakes, small patisserie cakes, whole cakes and gluten-free cakes too. For your good samaritan deed of the week, you can fill a box with the likes of Victoria sponge cakes, lamington cakes, salted caramel tarts, passionfruit cheesecake and a lot more. On the bigger end of the cake spectrum, the age-old favourite here has been the carrot and ginger cake (or the flourless chocolate cake if you need a gluten-free option).
Cherry Moon General Store
Annandale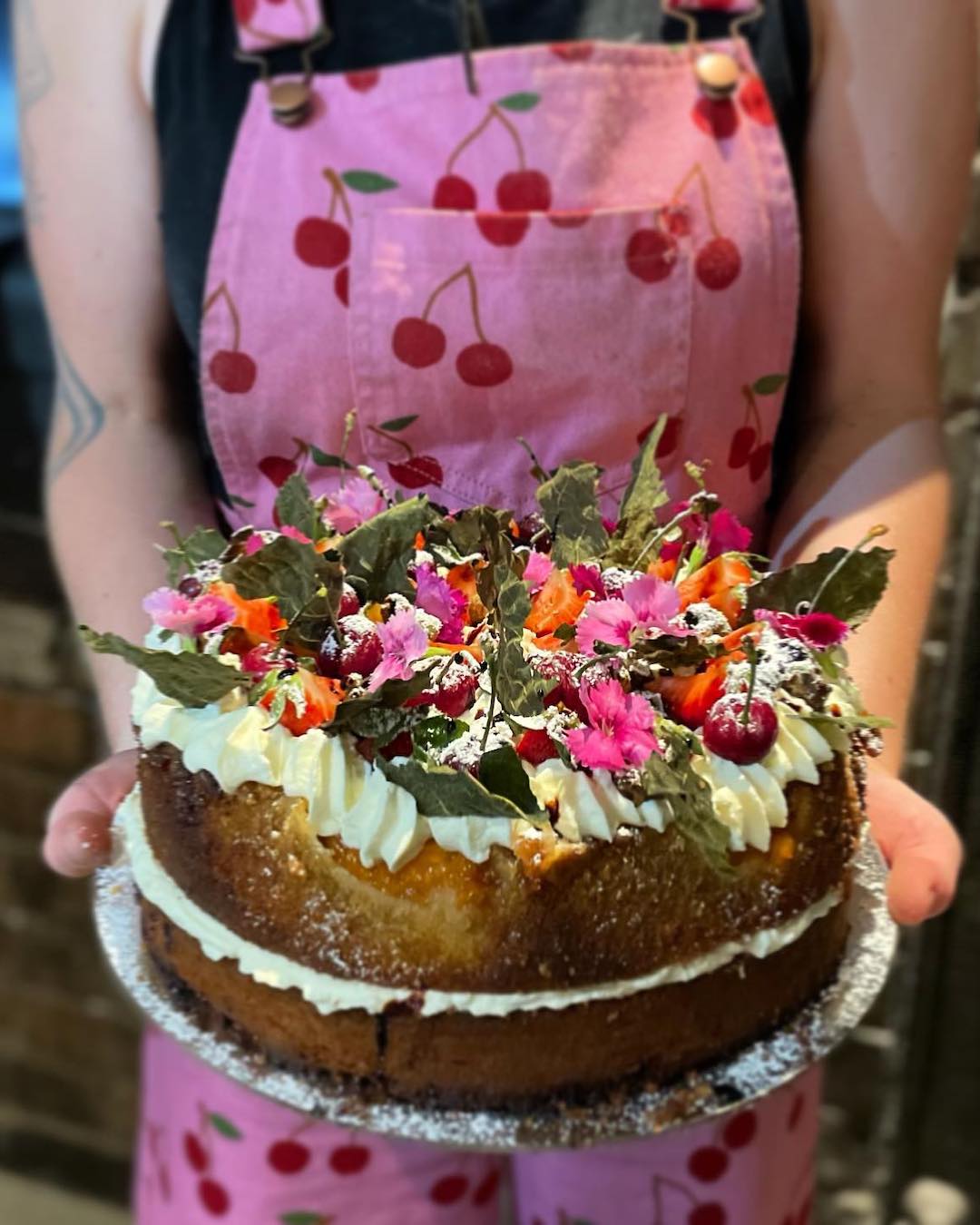 In past inspired by co-owner and chef Kimmy Gastmeier's travels around Australia, Cherry Moon General Store is a throwback to ancient ways of cooking with the likes of fermentation and fire. That means you'll find rustic tea cakes like Cherry Moon's classic tea cake. The team here also mix up a Russian honey cake with five layers of dark caramelised sponge and cream. There's also a signature cake, handmade with seasonal local citrus and cream, all squished between moist layers of butter cake and yes, it's perfect for birthday celebrations.
Brickfields
Chippendale and Marrickville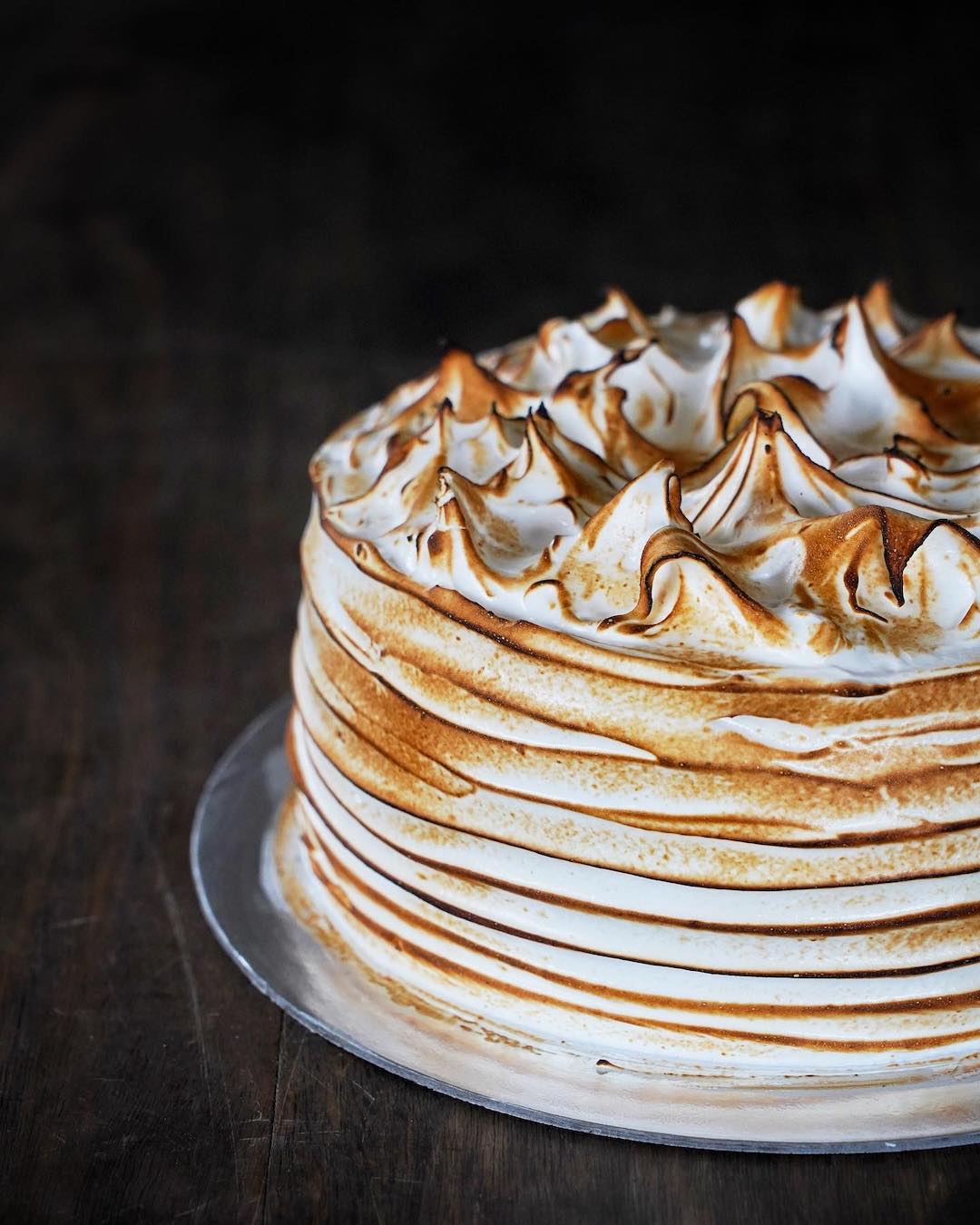 Since opening its doors back in 2013, Brickfields has grown to be the beating heart of Sydney's bakery scene. Famous for serving some of the best baked goods around, the crew here also sport a sling of wholesome as-good-as-your-nanna-could-make cakes delicious enough for any occasion. The spelt, zucchini and walnut cake is a super moist, nutty cake and has been a crowd favourite since it was first created, especially thanks to the honeyed cream cheese icing.
The Fold
Dulwich Hill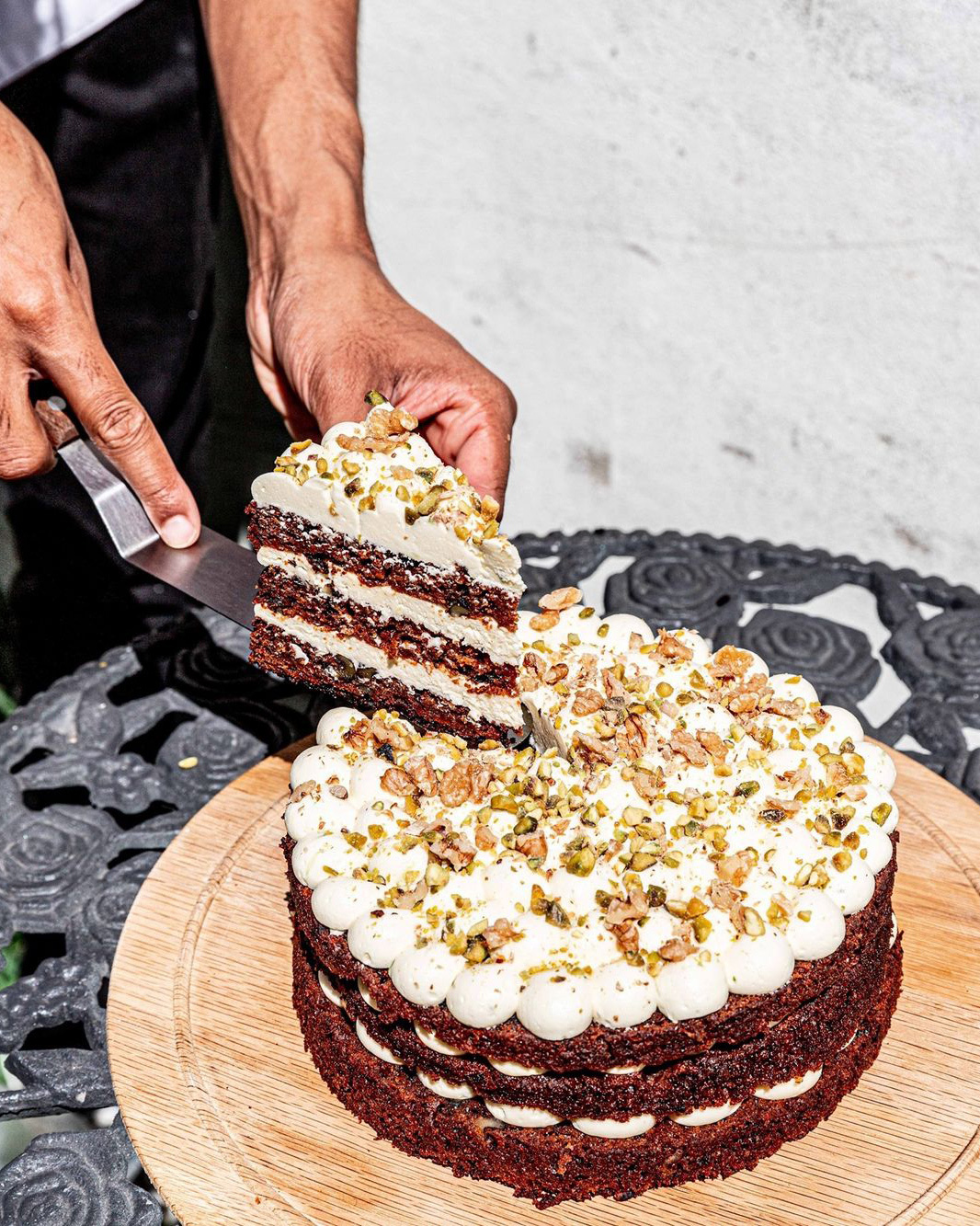 At The Fold, baking is their absolute forte. The culmination of two generations of culinary talent, plus a team with experience at the likes of Sixpenny, Quay and Sokyo means the cakes you'll find here are nothing short of extraordinary. Their range takes inspiration from the owner's Sri Lankan heritage with a slight twist which means carrot cake with sultanas and soaked in Sri Lankan tea, cloves-spiced love cake and even a light-as-air cotton cheesecake are all on the menu, and you can also shoot through custom orders.
Maggio's Italian Bakery & Pasticceria
Cammeray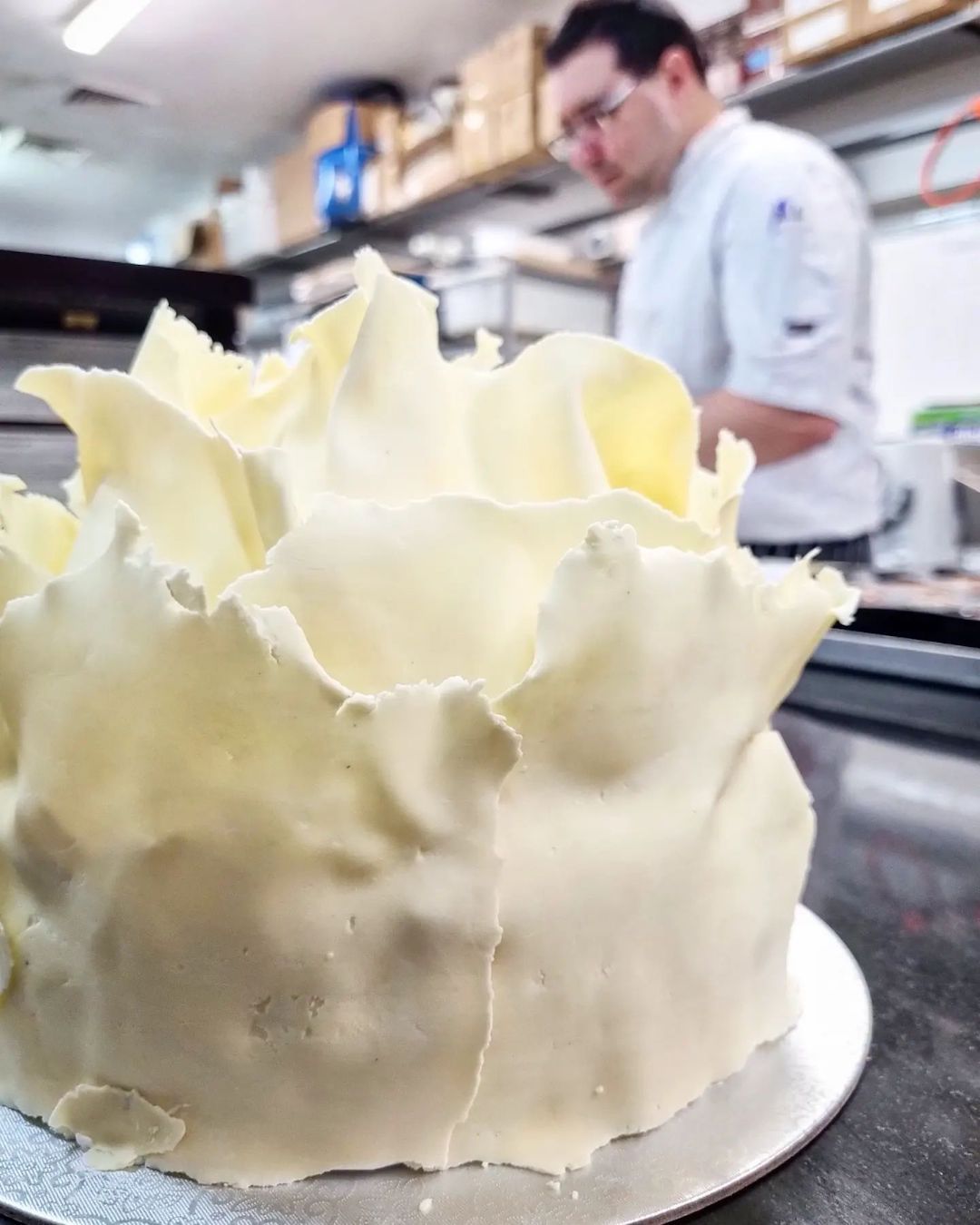 Established all the way back in 1998, Maggio's has long been serving up Sydney's most delicious cakes (modelled off what Nonna used to cook, naturally). The white tartufo is a work of art: a cake layered with vanilla sponge with strawberries and chantilly cream in the middle, all clad in white Callebaut chocolate. Maggio's also whips up all the classics with black forests, baked ricotta cheesecake, millefoglie, carrot cake, tiramisu and a flourless almond meal cake soaked in orange blossom syrup finished with cream cheese icing, rose petal and candied orange peel.
Black Star Pastry
Roseberry, CBD, and Newtown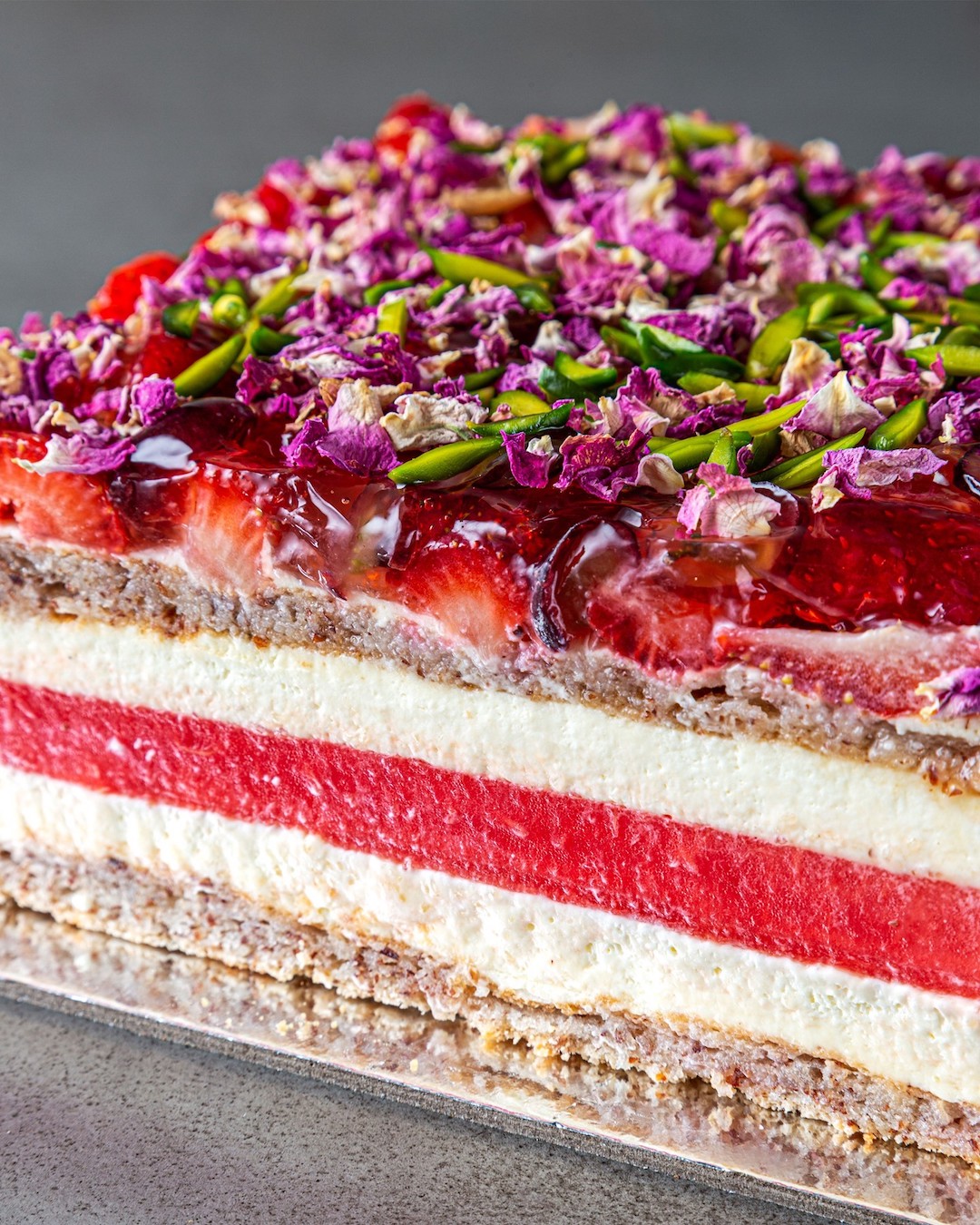 Known for its eclectic pastries and flavours, Black Star Pastry is a big-time player in this industry. Their cakes are only made from natural ingredients, leaving out any dyes or unnatural flavourings. The store's most requested cake is the now-iconic Strawberry Watermelon cake, made up of two layers of almond dacquoise, rose-scented cream, watermelon, strawberries, pistachios and dried rose petals. Black Star Pastry has also introduced next-day delivery options for some Sydney areas.
Bourke Street Bakery
Various Locations
Loved for their pastries, pies, coffee, and bread, Bourke Street Bakery preaches a "don't fix what's not broken" vibe, which means on the cake side of things, you'll find staple treats perfected to a tee. Grab a slice of the smooth carrot cake (it has to be one of Sydney's best), or hit the lemon and ricotta cake that'll have you salivating from the first bite.
Dulcet
Haymarket, Burwood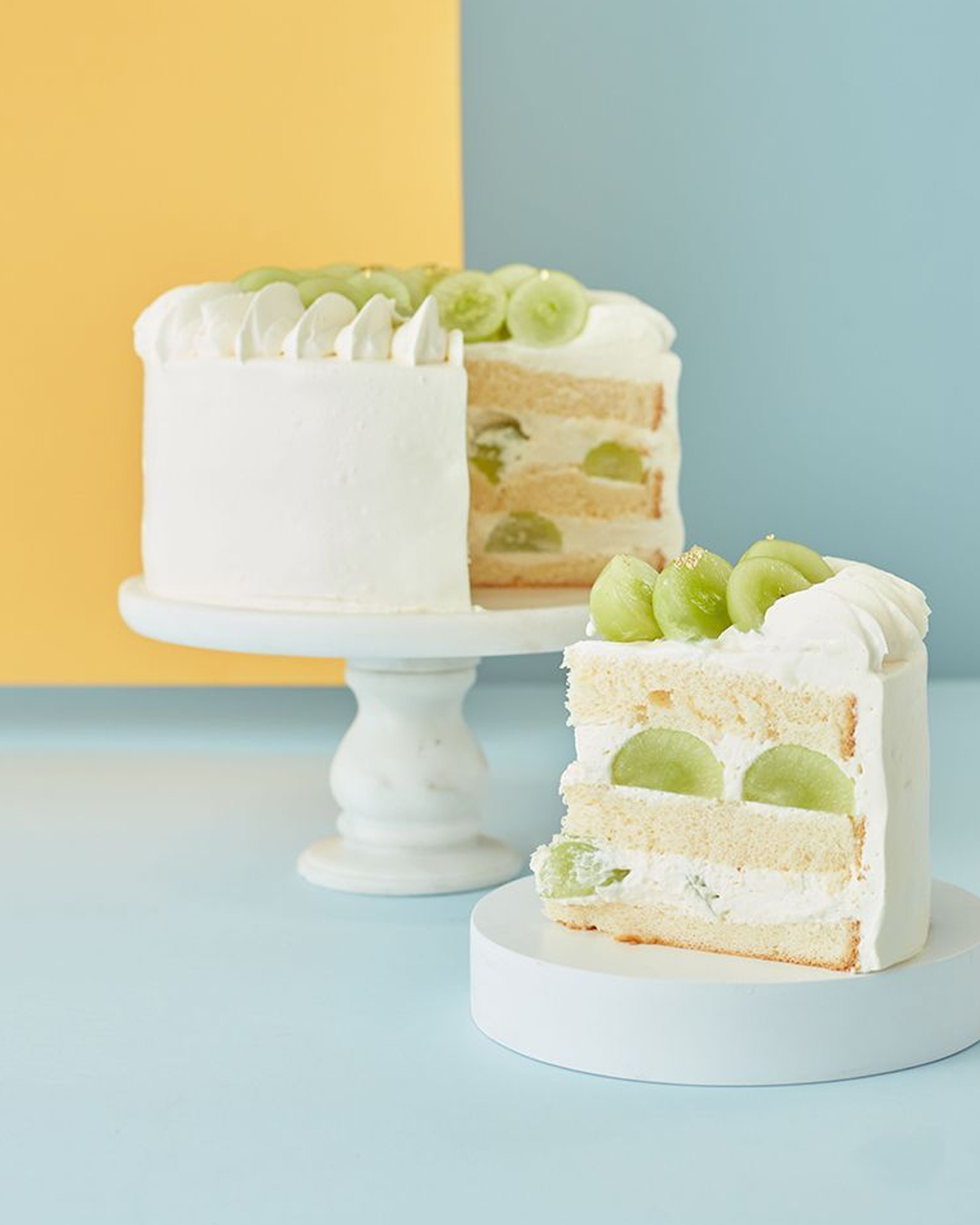 Dulcet does out-of-this-world cake creations, with a delicious Asian flair. Flavours include matcha, durian, black sesame, taro and red bean, but the real winners here are the galaxy chocolate mousse cake (looking like an intergalactic bubble bath) and the 20-layer crepe cake.
Pasticceria Papa
Haberfield, Five Dock and Bondi Beach
Known for the wildly popular baked ricotta cake, Pasticceria Papa is an inner-west institution. Standing strong for almost 30 years, this place is where Sydneysiders will go for that late-night baked ricotta cake with Nutella and a side of super-strong espresso. If that's not your fit, their Ferrero Rocher mousse cake might just hit the spot.
Black Velvet
Darlinghurst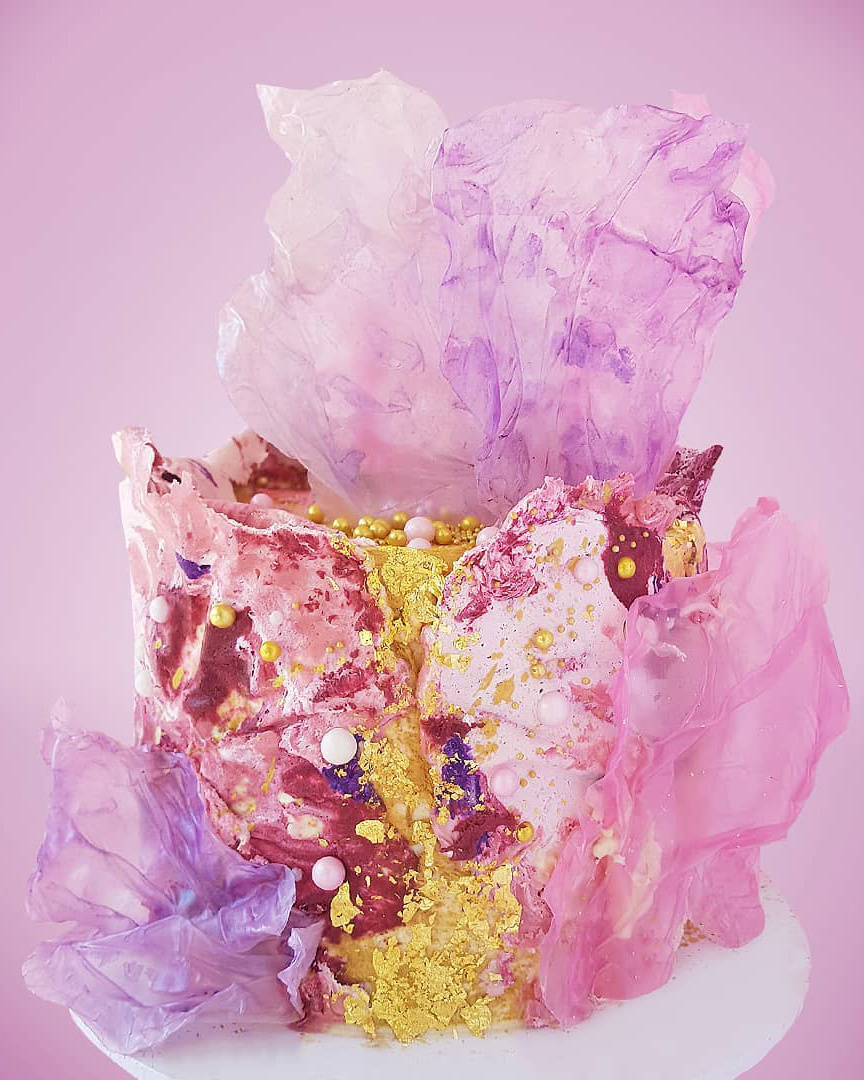 Is it a cake, or is it abstract art? For fancy cupcakes, handmade chocolates and custom-made cakes, Black Velvet is your go-to. Their window display of lavish cupcakes and wedding cakes looks so designer-luxe it's hard to believe some of these creations are actually edible. Owner Orlando Sanpo has put out over 100 flavours in this store, from the more traditional salted caramel to the quirkier bacon and cheese. Delivery is available for most of Sydney—read more here.
The Best Retro Cakes In Sydney
Javi Bakes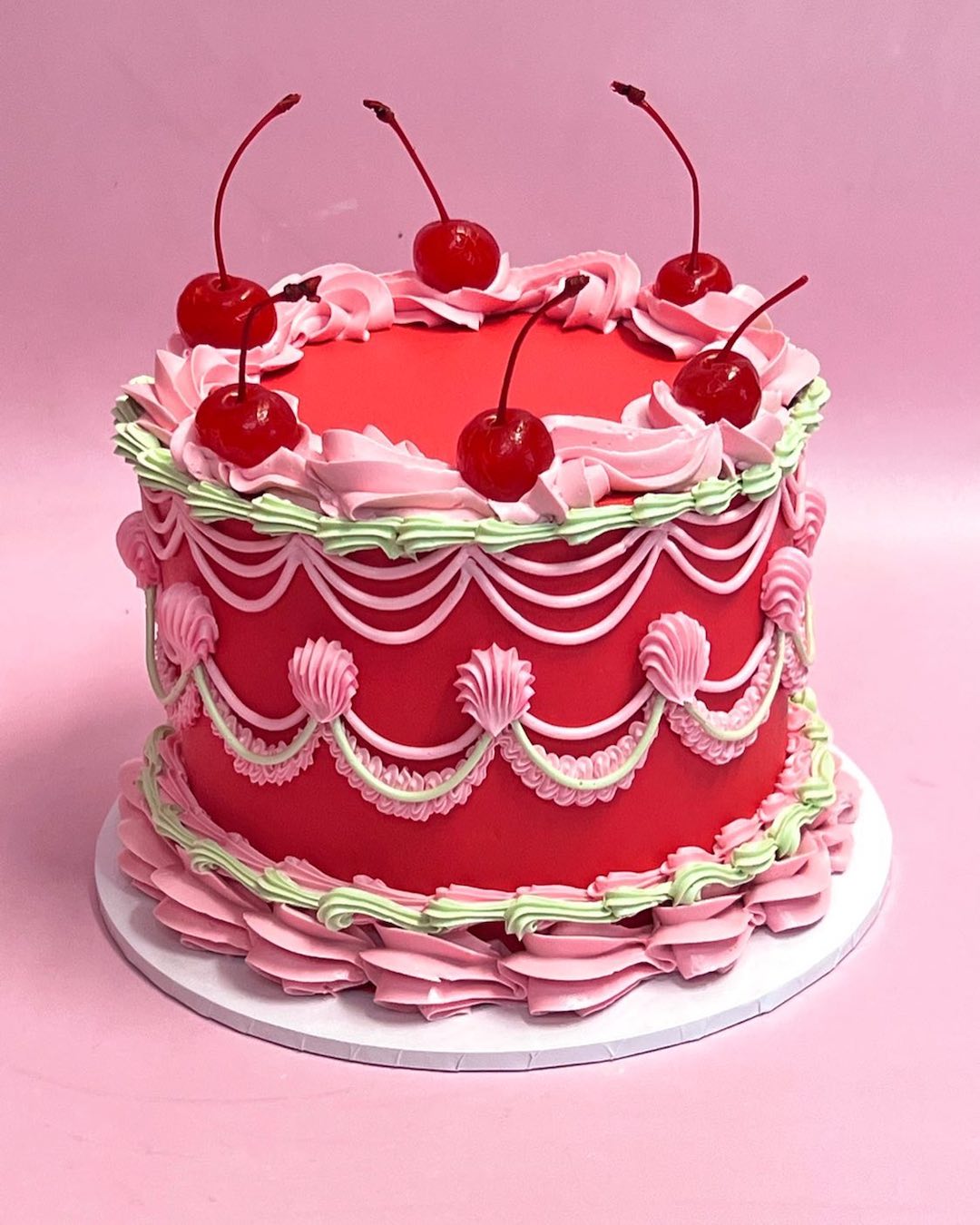 At the forefront of home bakers absolutely slaying it in Sydney right now is Javi Bakes. If you've never spotted one of her buttercream cakes in your Insta feed, you're sorely missing out. The vintage-inspired cakes are completely customisable and get wrapped in all sorts of colourful piping, delicate decorations and funky messages. You can pretty much build your own cake here from scratch, choose round, heart or a square-shaped base then go to town on the flavours, additional fillings (like jam, Nutella and lemon curd) and toppings (Maraschino cherries, flowers, chocolate drip).
Baked Inspace
For cake art you can eat, cast your eyes over the retro goodness at Baked Inspace. The idea here is that no cake is boring, every cake comes with intention and all cakes taste like fireworks. The real MVP here is the retro cherry cake pumped with two epic layers of Nutella Italian meringue, buttercream and seasonal fruit. Not to mention, the legend behind this one has an actual suite of cake goodness dedicated to breaking up and making up...genius. Delivery is available but will depend on your proximity.
Stacey Brewer Cakes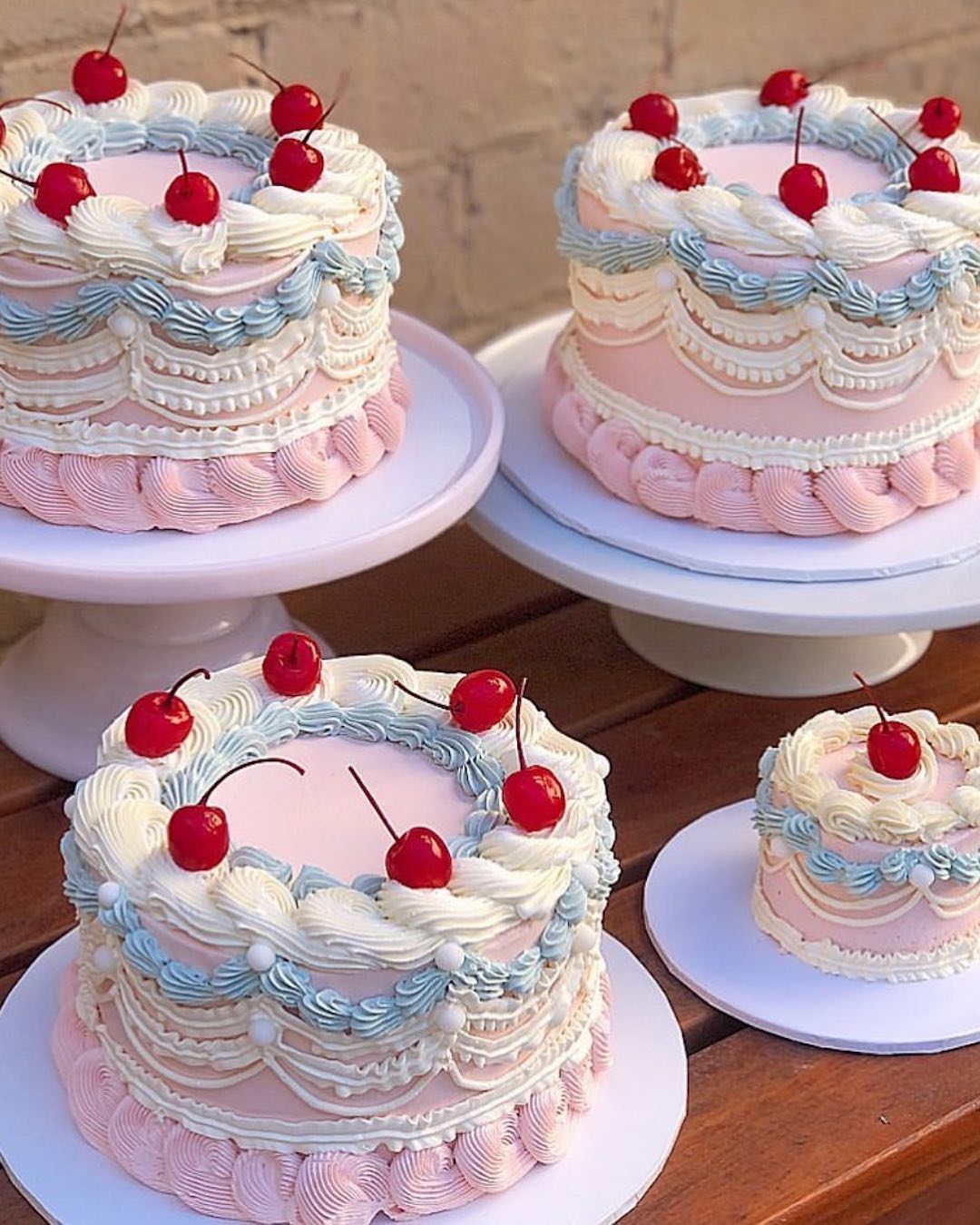 If there's a cake to be eaten, you'll find what you're looking for at Stacy Brewer Cakes. The cakes are nothing less than elegant and completely personal for all occasions. Want to dive into a moist chocolate cake sandwiches with cookies, cream and chunky Orea pieces? She has a cake for that. Want a gluten-free cake made with vanilla bean sponge, Italian meringue and loaded with lots of tangy passionfruit curd and raspberries? Ah yes, of she has a cake for that.
For more sweet treats, check out where to find the best vanilla slice in Sydney.
Image credit: Javi Bakes, 15 Centimetres, Looma's, Luna Cakes, Flour and Stone, Mrs Jones The Baker, Cherry Moon General Store, Brickfields, The Fold, Maggio's, Black Star Pastry, Saga, Dulcet, Black Velvet, Javi Bakes, Baked InSpace, Stacy Brewer Cakes,