While the Portuguese call them "pastel de nata" and others call it the good old-fashioned "Portuguese tart", we call this golden baked good the best creation since sliced bread.
The creamy pop of custard deliciousness. Though short and sweet when it comes to how many ingredients it yields, isn't the easiest to make, so when there's a good bout of them going around in Sydney, you need to know all the best places to find them. And that's where we come in.
Get ready to buy them by the box, these are the best Portuguese tarts in Sydney.
Tuga Pastries
Clovelly And Alexandria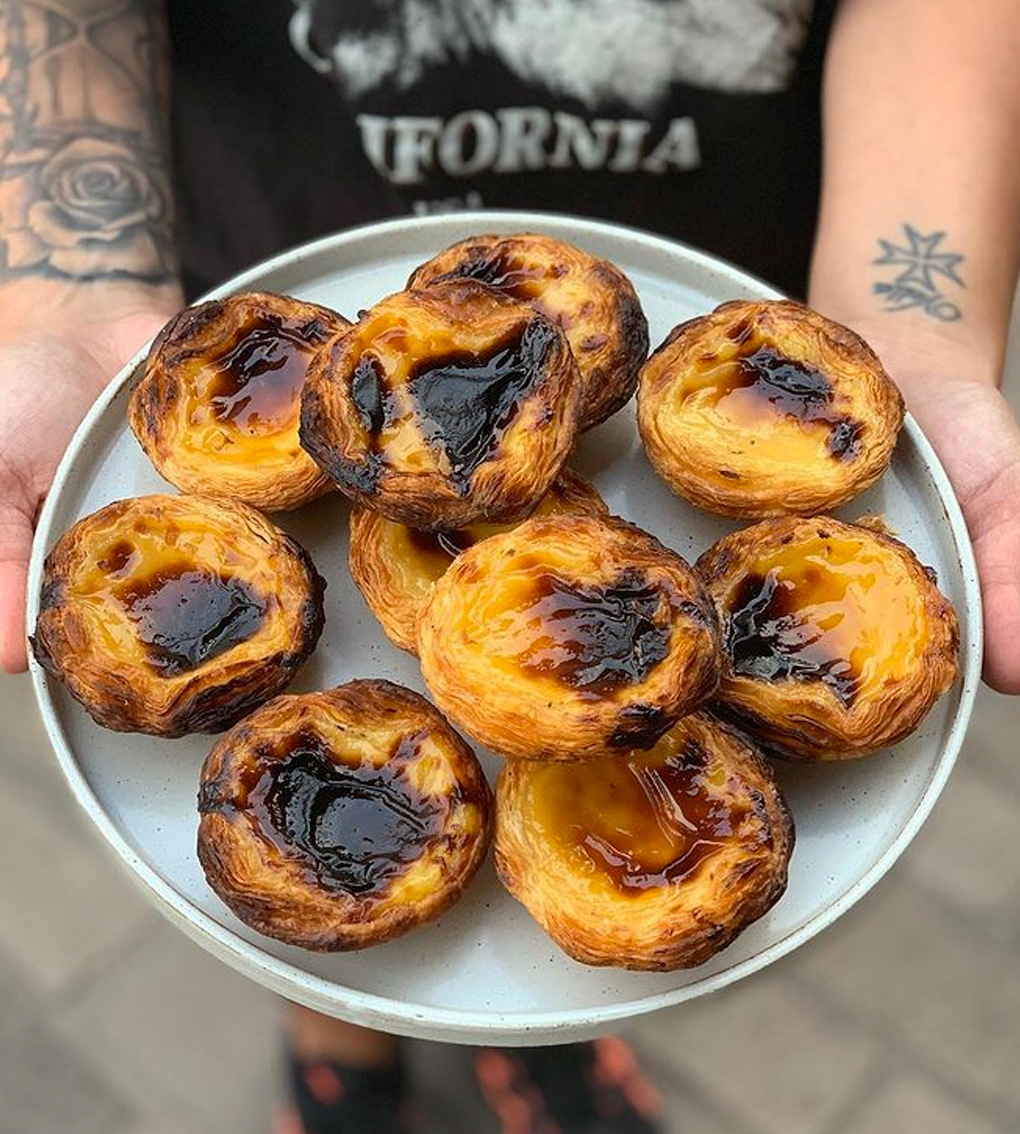 With a long-standing "if you know, you know" reputation, Tuga Pastries' unassuming shopfront on the busy Clovelly Road means you're more likely to drive past it than stop for a coffee and box of pastries. However, this bakery shouldn't be one that you miss. In fact, if you're on the hunt for some of the best custard tarts around, Tuga should be your first port of call.
The recipe for this incredibly creamy tart has been passed down from the father of owner and head baker Diogo Ferreira, who spent months perfecting this Portuguese treat. Ferreira believes that the ultimate tart is one that combines the best of flakey and silky consistencies.
"Our pastel de nata are each still hand pressed by my mother Lúcia and handmade every single day the same way my father did them since I was a child," says Ferreira."It's a lengthy process making the pastry which requires a lot of attention to detail. The same goes for the secret sauce recipe. You can't miss a step otherwise it will come out in the end product."

Ferreira explains the actual moulding of the pastry in the tins requires a lot of practice to get the perfect consistency in texture, all to ensure Tuga gets the right amount of pastry to filling ratio. "Our pastel de nata has a delicious buttery flaky pastry with a saucy rich filling," he says. "The top is best when dark and caramelised, which gives it that extra punch in flavour. We like to serve our pastel de nata with a sprinkle of cinnamon to give it that extra element."
Sweet Belem Cake Boutique
Petersham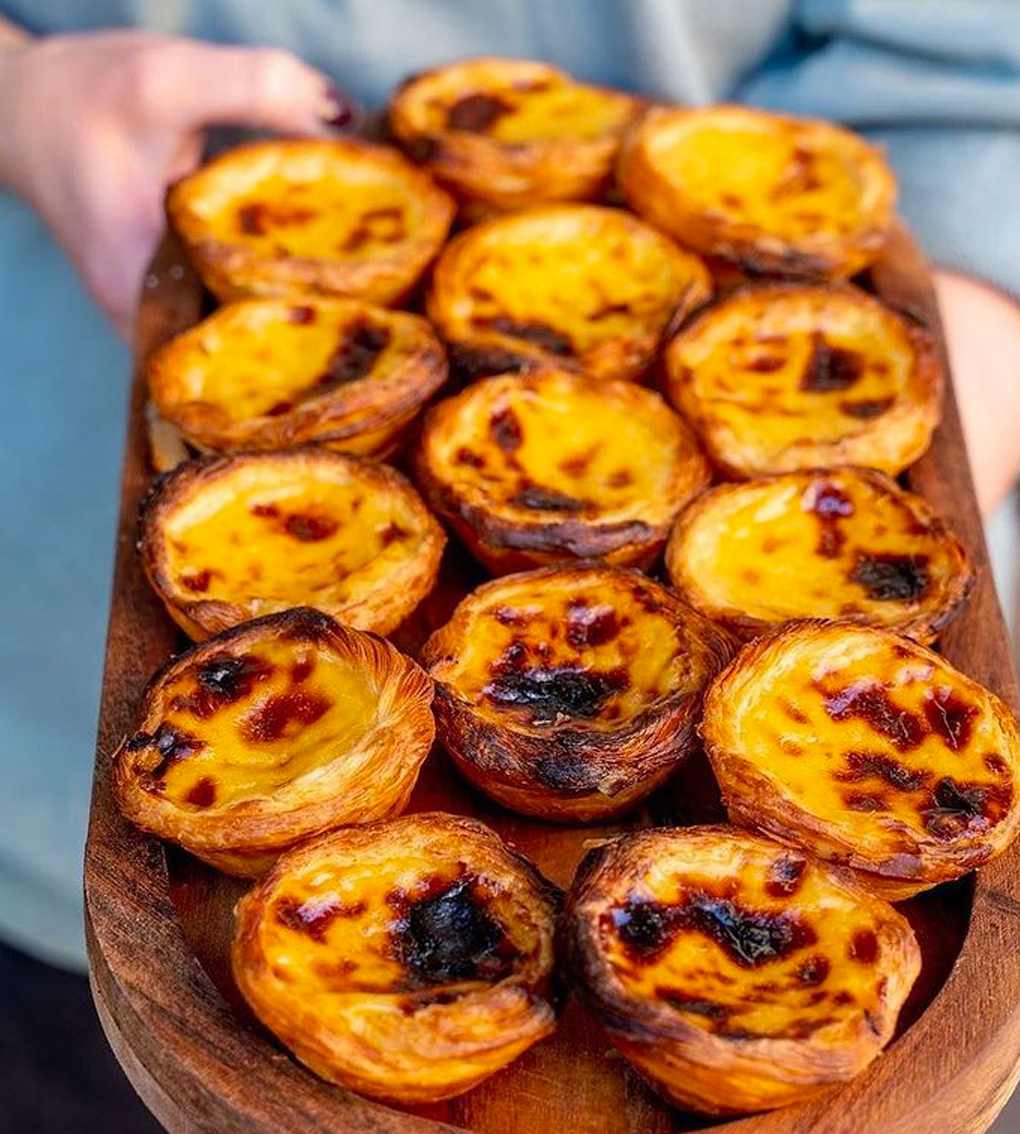 This boutique Portuguese bakery is dedicated to both traditional and modern takes on Portuguese tarts and pastries. The team at Sweet Belem uses free-range eggs for all tarts and an age-old secret recipe with extra sweetness. Here, the outer shell of the puff pastry gets book-folded a couple of times to create thin layers (for extra crispiness). The Portuguese tarts then get filled with egg-custard and put in the oven to bake from 3am every day.
You're also in for more than just your OG custard tarts. There's an epic line-up of modern twists on the baked treat including chocolate, salted caramel (mixed with dark chocolate), almond and butterscotch, custard and blueberry, and custard and raspberry flavours.
Daughter Of A Baker
Delivery Only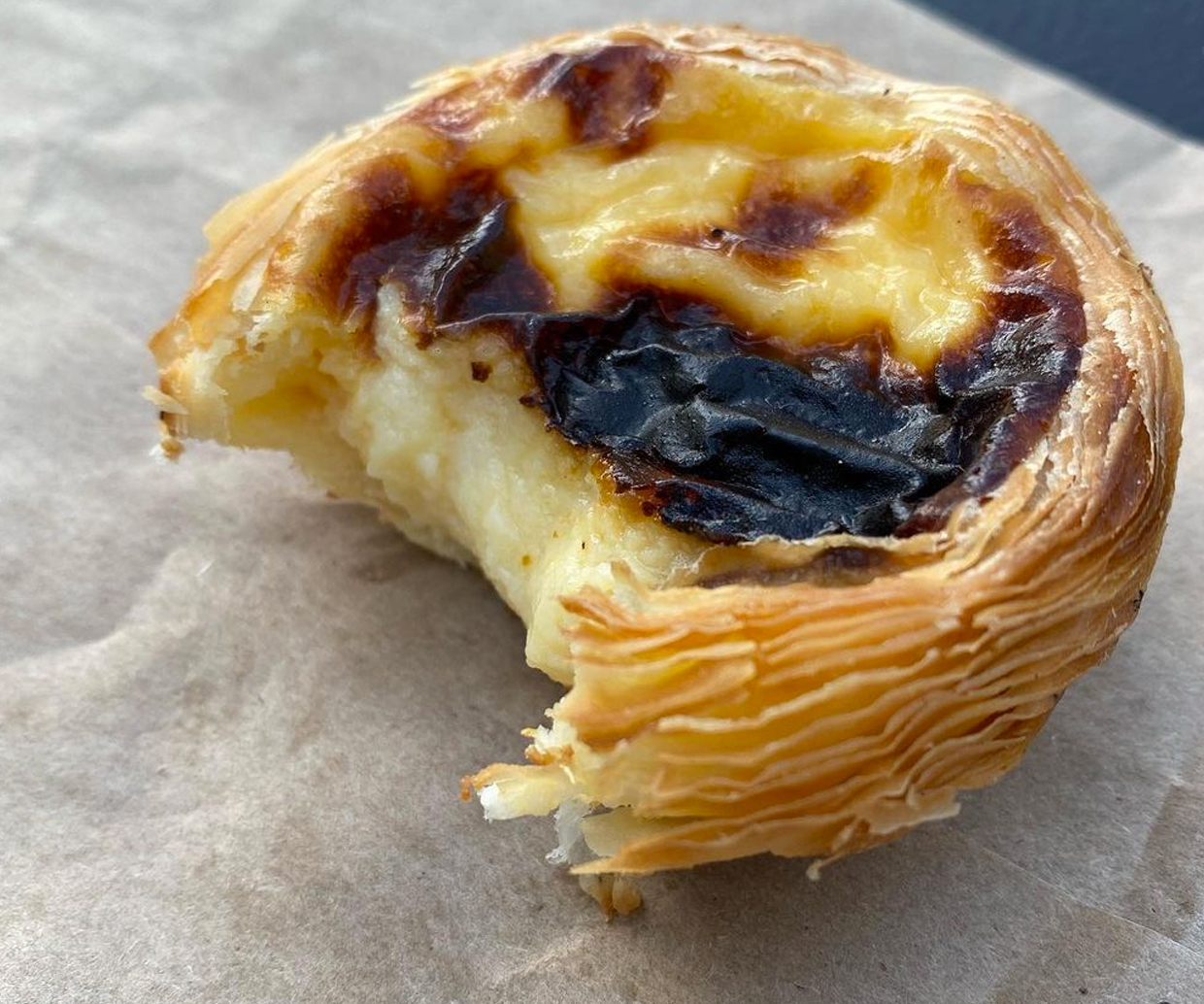 Those who have been to Portugal before know that the Portuguese tarts at Daughter of a Baker box up the real deal. Owned by a trio of sisters paying homage to their Portuguese and Macanese roots, the tarts here are some of the best homemade tarts around. The recipe for these golden, creamy, and perfectly flaky beauties hails from a secret family recipe, one that's been passed down from their father who has been baking Portuguese tarts since 1986.
Daughter of a Baker is currently not taking orders. Check their socials for updates.
The Portuguese Bakery
Gymea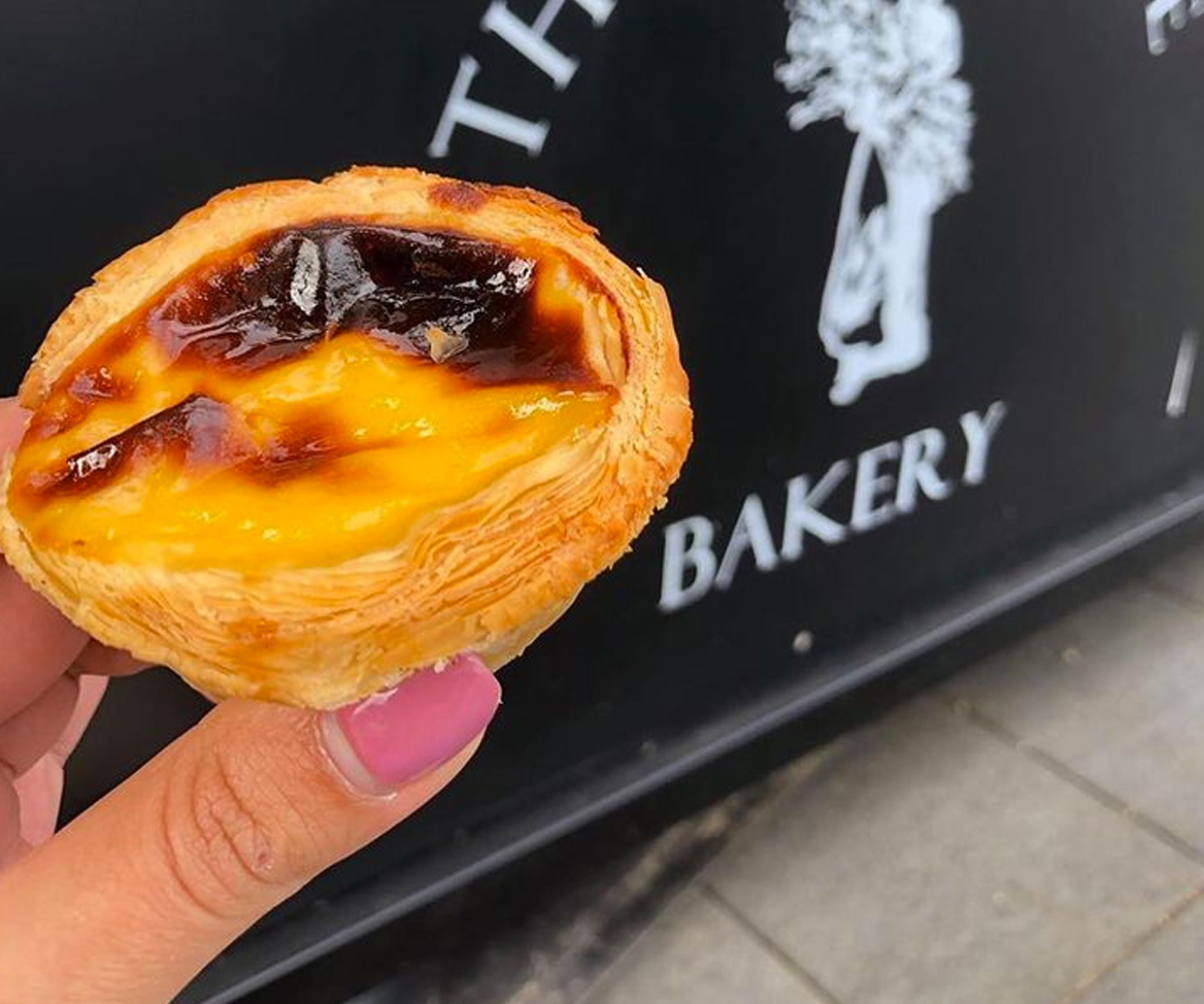 The owners at The Portuguese Bakery are husband and wife duo Raul Soares and Doria Mendes. This talented pair bakes Portuguese tarts in big and small sizes and while you'll definitely find the classic egg tart mixture here, if it's an adventure you're after, try the salted caramel or choc-hazelnut take on the OG. The two are still as passionate as ever about creating the best Portuguese tarts in Sydney and keep a time-enduring recipe close to their hearts.
Now, check out all the best specialty bakeries in Sydney.
Image credit: Sweet Belem, Tuga Pastries Sweet Belem, Daughter of A Baker, Portuguese Bakery