Remember the one when Chandler and Rachel devour the cheesecake that was accidentally delivered to their apartment from Mama's Little Bakery and it was the best cheesecake that they had eaten in the whole entire world? Well, you are in for a treat because we are about to unveil where to find Sydney's best cheesecakes, and they're so good, we reckon they'd give Mama's Little Bakery a run for its money.
This cheesecake information is vital to your mental and physical health because who doesn't need to know where they can find Sydney's best vegan cheesecake or even Sydney's only dedicated cheesecake-delivery food truck. Exactly.
Here's where to find Sydney's best cheesecake.
Sydney Cakery
Surry Hills
A walk to Sydney Cakery is always soundtracked by KT Tunstall's Suddenly I See. With a simple vision of creating vintage cakes and service to boot, this spot is easily one of the best places to grab cake in Sydney, and cheesecake for that matter. Located on Elizabeth Street (conveniently a three-minute walk from Central Station), this rustic bakery sports old-time vibes with treats like Granny's apple pie, angel food cake with all the chantilly cream, and babycakes too. However, when you have a hankering for a damn good cheesecake, the New York baked cheesecake is what dreams are made of.
Here you'll find the OG flavour alongside mixed berry, white chocolate raspberry, salted caramel, blueberry, black forest, fudge brownie, strawberry, passion fruit, mango, and a weekly surprise flavour cheesecake as well. Our suggestion? The Neapolitan wins every time. You can also add toppings like caramel drizzle, popcorn, and chocolate shards.
Pasticceria Papa
Various Locations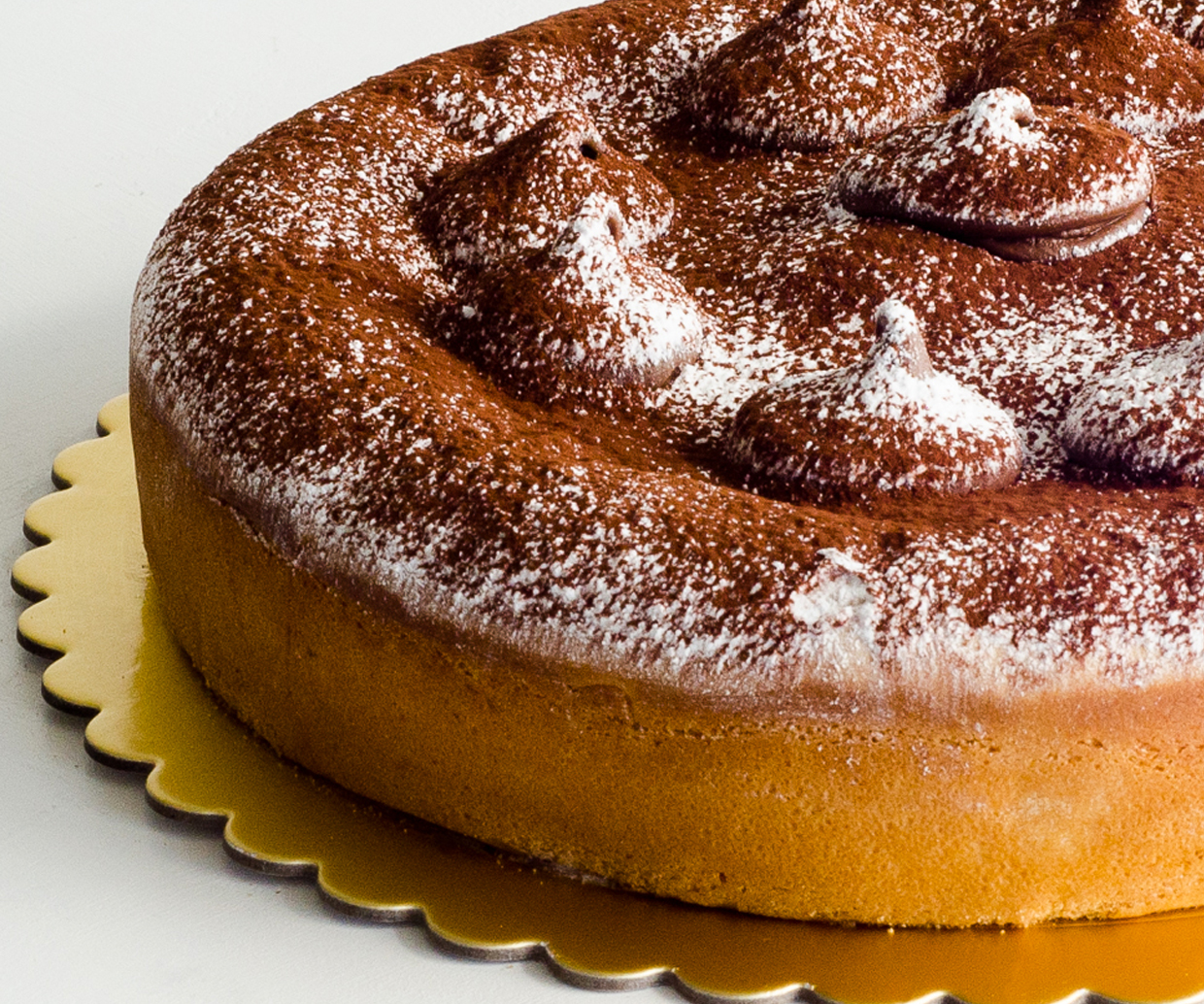 Let's be honest, Pasticceria Papa does Sydney a real solid when it comes to providing decadent desserts, like for example, their unholy ricotta cheesecake (you haven't really indulged if you've never conquered one of these). Behind closed doors, the man at the helm of it all is Salvatore Papa who has been whipping up delicious Italian treats for over 30 years in Sydney, and we count ourselves lucky for that.
The creamy cheesecake goodness here obviously revolves around Papa's classic ricotta cheesecake made from a top-secret recipe. This guy is famous for its light and fluffy texture with short pastry casing and soft ricotta centre. If your palate is a little more complex, you can amp this one with Nutella, strawberry, lemon, blueberry, and passionfruit twists.
Bay Vista
Various Locations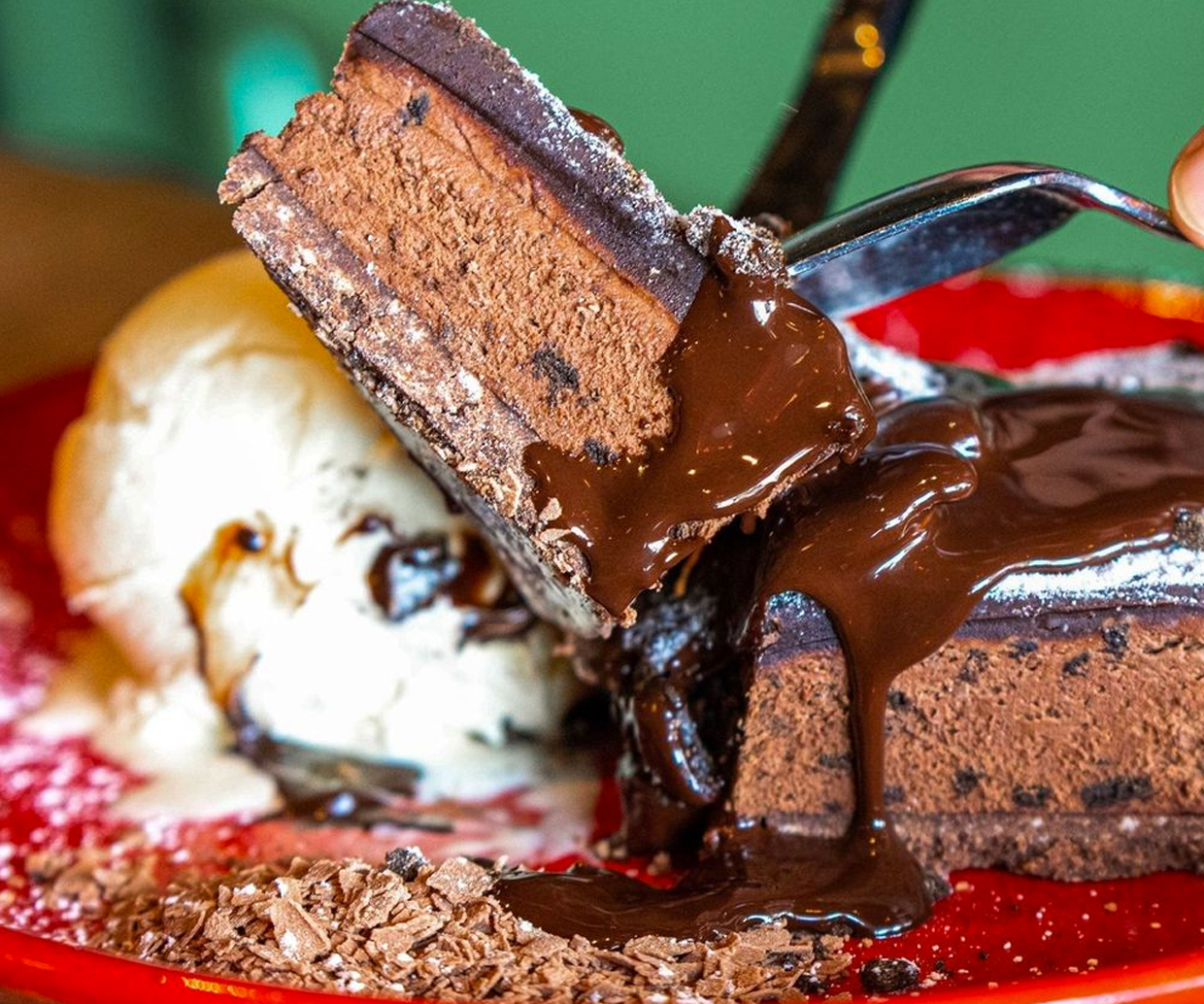 As the dessert empire of Sydney, it goes without saying that Bay Vista houses some of Sydney's best cheesecake too. Offering up a world of crepes, pancakes, waffles, and ice cream, this sweet institution bares everything from late-night trading to a cheesecake rep that has been going strong since the 90s (arguably the decade defined by cheesecakes).
The cheesecakes here are nothing less than a big ol' mouthful with the likes of mocha-baked cheesecakes pumped with rich mocha and glazed with chocolate ganache. You'll also find a passionfruit supreme cream cheese made from the coldest cream cheese and yoghurt, which should be your go-to every time. However, if you never like to stray too far from the staples, the team here whips up the smoothest vanilla cheesecake with a crunchy biscuit base.
Uncle Tetsu's Japanese Cheesecake
CBD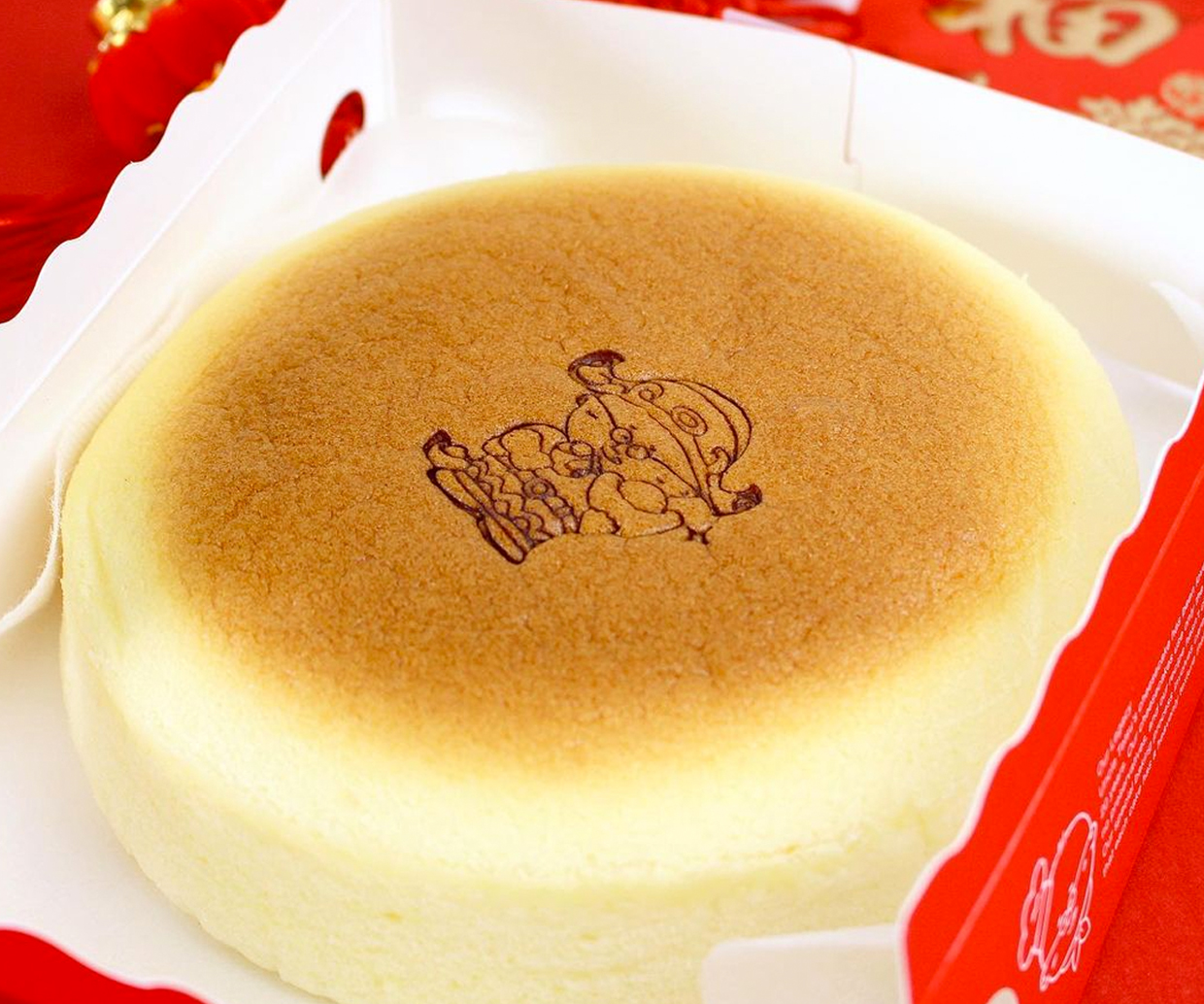 No doubt you've all seen that famous jiggly Japanese cheesecake, well luckily for you, Uncle Tetsu's is providing the goods. Tasting almost completely opposite to the traditional dense and creamy cheesecake, these cakes are light and airy. With Uncle Tetsu's famed cakes, simplicity is the absolute key. Whipped with cream cheese, egg whites, flour, and milk, this wobbly creation is made to melt in your mouth. It's also a winner if the usual buttery texture of New York-style cheesecake is too rich for your liking. Flavours look like classic cheese, chocolate, berry, and matcha.
Looma's
Delivery Only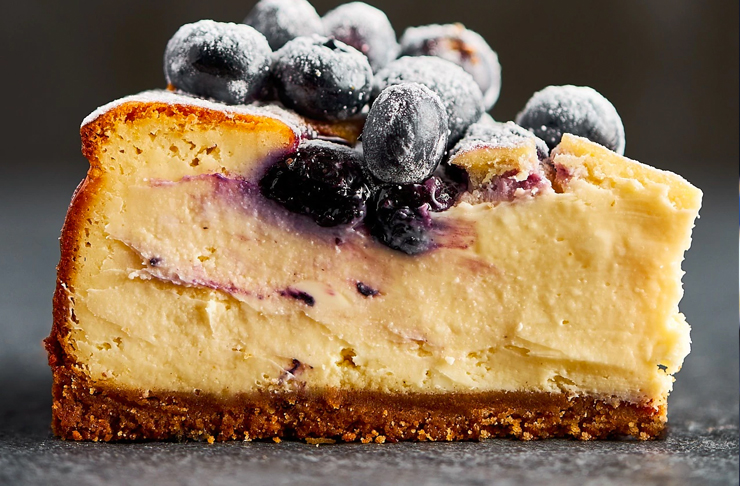 The cakes at Looma's are in their own calibre of dessert. These silky creations are what your biggest sweet dreams are made of and when you're ready to sink your teeth into some whipped cheesecake deliciousness, this cake factory delivers all across Sydney (in a special HACCP certified refrigerated van too). This means it's a real Willy Wonka Factory kind of affair here.
For that famed sweet and tangy taste, there's a slick trifecta of cheesecake creations well worth your time. The most popular is the blueberry mix, a combo of a crumbly cinnamon biscuit base with creamy baked cheesecake and blueberry filling. Down the list, Looma's also makes a baked ricotta cheesecake which is the ultimate crowd-pleaser. This cake has three different textures—a cinnamon buttery base, a soft ricotta centre, and a crumbly topping. Finally, for a no-fuss take on the good stuff, Looma's New York cheesecake sports a cinnamon biscuit base with the best cream and white chocolate filling you've ever tasted.
Raw Passion
Newtown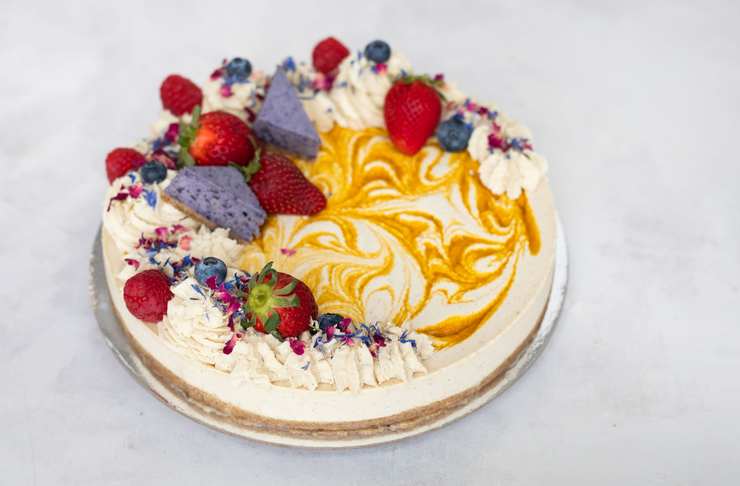 When there's a cake shop sporting a seriously tasty vegan cheesecake, you'd want to be the first to know, right? Located in Newtown, Raw Passion is home to a huge range of raw, vegan, gluten-free, and paleo cakes and slices. Leading the pack here is Raw's blueberry and lemon vegan cheesecake and for the vegan-dubious, no, it does not disappoint in the slightest. Containing a nutty base, this cheesecake is packed with light and tart citrus, blueberry cream layers, topped with vanilla piping, dried rose petals, fruity slices, and seasonal fruits. You can also opt for a raspberry and vanilla vegan cheesecake or a mango and vanilla vegan cheesecake. But who are you kidding? You're going to grab them all.
Kerbside Creamery
Food Truck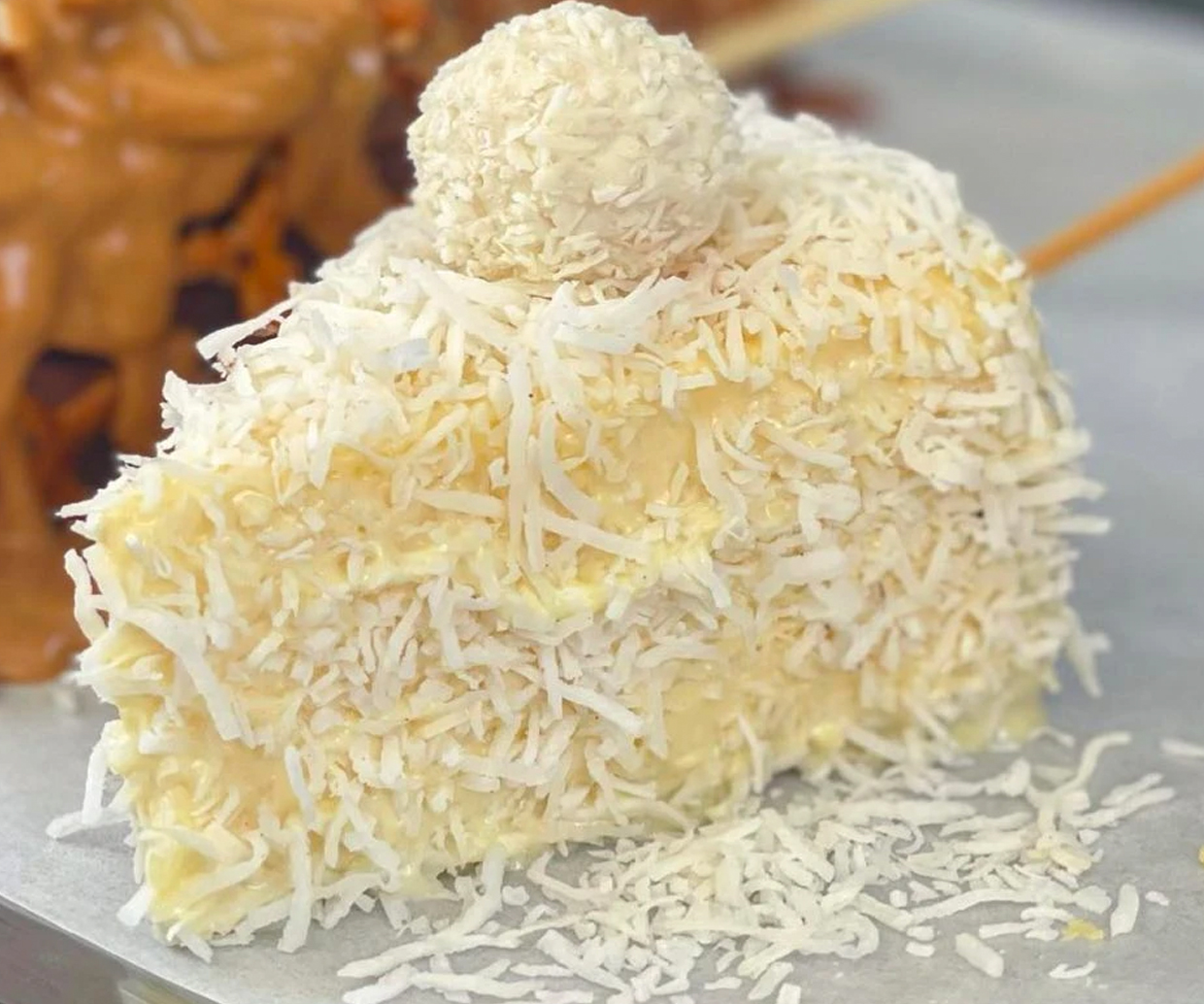 As one of Sydney's greatest dessert trucks and the home of all your wildest sweet dreams, Kerbside Creamery knows a thing or two about creating the kind of cheesecake you'll salivate just thinking about. Kerbside is Sydney's first and only custom cheesecake delivery service dropping new flavours and fresh ingredients weekly. The idea is that you order up a slice of cheesecake on a stick, you know, for your snacking convenience.
The process is simple, you get to basically build out an entire cheesecake by picking 10 of your preferred flavours which look like Biscoff, cookies and cream, Golden Gaytime, Nutella Oreo, peanut pretzel, Raffaello, Reese Peanut Butter, s'mores, and Nutella berry. And then, all you need to do is brace for the food coma.
For even more cheesecake goodness, check out Sydney's best burnt Basque cheesecakes.
Image credit: Looma's, Pasticceria Papa, Bay Vista, Uncle Tetsu's, Looma's, Raw Passion, Kerbside Creamery