They say that "beauty is in the pie of the beholder" and that couldn't ring more true than it does right now.
As it turns out, a one-kilogram pie resides in Sydney, and being a city forever infatuated with the flaky, buttery morsels that they are, we thought you ought to know about it. You'll find this heavy-duty feast at Rossini's, a pie shop and cafe with outposts in Rosebery, Australia Square (in the CBD), and Chatswood Chase.
Rossini's is one of the longest-running cafes in Sydney and has been churning out European street food since the late 60s. Its founder Bill Papathomas whips up an extremely famous porchetta roast you'll definitely want to cast your eye over too.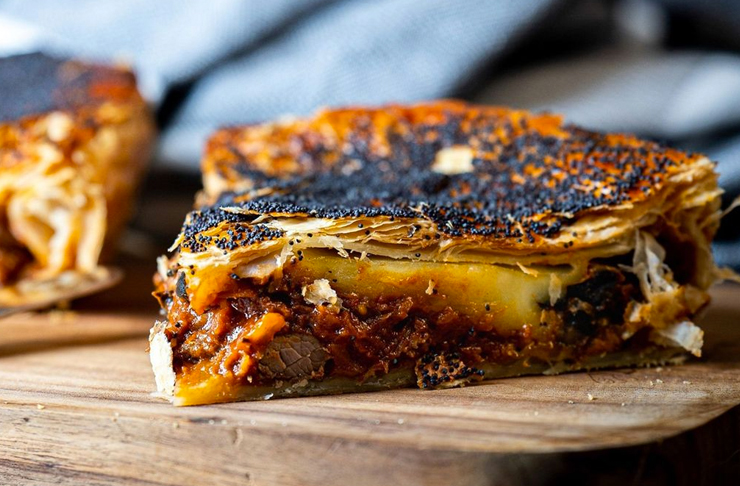 On the one-kilogram pie side of things, there are three super tasty variations of the whopper. There's beef and mushroom, vegetarian antipasti, and the motherlode—a beef ragu moussaka pie (a non-negotiable, if you ask us).
Rossini delivers across Sydney Metro. If you place your orders before midday, you can also cop same-day delivery. Alternatively, if you place your orders before midnight, you'll be able to get next-day delivery.
Since you're here, you should probably check out this list of the best pies in Sydney.
Image credit: Rossini Mediterranean By Bill