If you love jars full of pickles, caviar or sardines in a tin, rare bottles of vinegar, jalapeno schmear, walk-in fromageries, and freshly baked challah, then you're going to froth over Sydney's best delicatessens.
Packed out with certified pantry-fillers and cultural delicacies, Sydney's smorgasbord of new-age and age-old delis plate up some serious foodie clout. Whether you're out here attempting vodka pasta, a loaf of banana bread, a charcuterie board to rule them all, or your own take on a foot-long continental sandwich with all your dream trimmings—these delis have you 100% covered.
Check out the best specialty delis in Sydney.
Le Petit Marché
Newport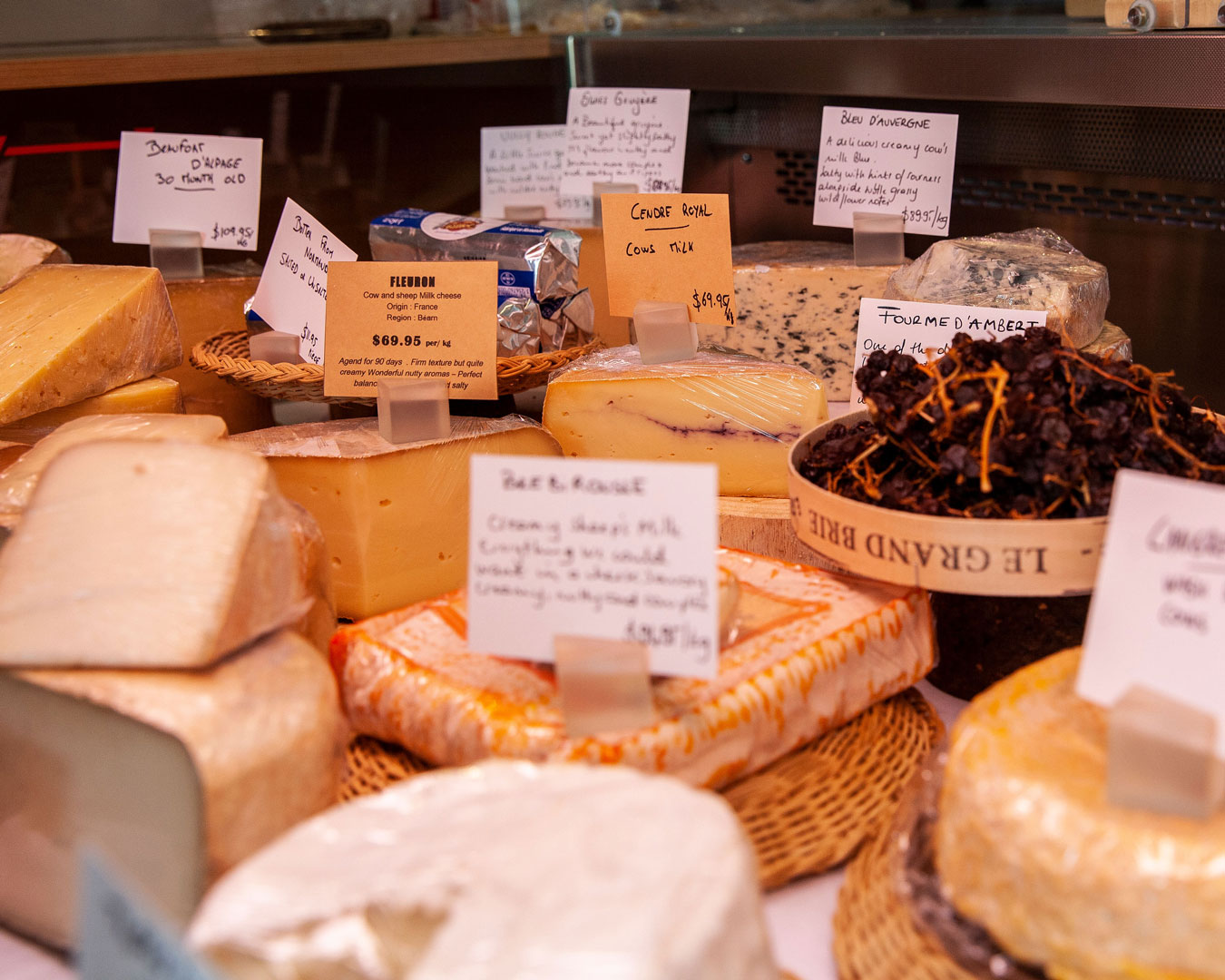 This heaven-on-earth delicatessen in sunny Newport on the Northern Beaches is well worth the journey (lucky you if you live nearby). Like a little trip to France without needing to whip out your passport, here you'll find an edit of hard-to-find French cheese and charcuterie and boutique French wines and Champagnes, alongside pantry stunners you won't find anywhere else like French jams, organic pasta, truffle oils, pâté, and so much more.
You'll also find beautiful French glassware and crockery guaranteed to give your kitchen and dining room an authentic Provence or Paris apartment vibe. Everything has been painstakingly selected by owner Julien Flipo and his partner Michelle and we can't recommend their fresh baguettes or raclette enough.
Gourmet Life
Darling Point
Second on our list, you'll find the boujee caviar and truffle delicatessen known as Gourmet Life. This library of deliciousness is all about the finer things in life and while truffle and caviar are definitely where Gourmet Life shines, you'll find nothing less than the best quality olive oils, vinegars, chocolate, coffee, cured fish, herbs, and spices here. If you're a first-timer, you can't go past Gourmet's dedicated hampers and if you're a seasoned pro building out your weekly antipasto board, it's the Piquillo peppers with lobster for you. To make sure your pantry is stocked at all times, you can also order online from Gourmet Life with home deliveries taking around two to three business days.
SOUL Deli
Surry Hills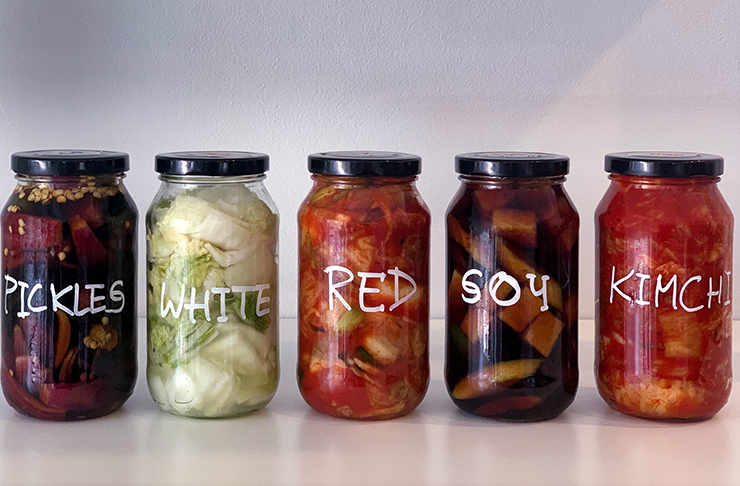 Straight off the bat, there's not much SOUL Deli doesn't do. The Korean cafe-meets-deli-meets-homewares store was born out of the trough of 2020's lockdown period, which forced many local businesses to innovate and come up with new foodie concepts.
On the deli side of things, the first thing you need to know is that SOUL has an in-house kimchi bar totally dedicated to the good stuff and the range spans everything from traditional kimchi, to vegan kimchi, and kimchi stir-fried in sesame oil (these all come ready to go in 500ml glass jars). There's also an array of pickles, and a sauce range that includes a "goes with anything" fermented chilli sauce, a vegan bulgogi sauce, and snacks like crackling seaweed and freshly baked scones.
To takeaway, the deli also stocks Korean BBQ kits with beef short rib in galbi jus, spicy pork belly, and even garlic marinated sous-vide chicken.
Tamaleria And Mexican Deli
Dulwich Hill
While munching down the odd taco and burrito is nice and all, if you want the real deal, Dulwich Hill's Tamaleria And Mexican Deli is where it's at. Headed by Rosa Cienfuegos, what once started as a homesick pop-up foodie venture has now escalated into a full-blown one-stop-deli for all of the most authentic Mexican essentials. Here, you'll be loading up on chilli, tortillas, spices, antojitos, frozen Mex meals, and Cienfuegos' famous hot tamales.
If you, like the rest of Sydney, fall in love with this specialty deli—you should check out Cienfuegos' new all-day Mexican eatery, Itacate in Redfern.
Lox In A Box
Bondi, Newtown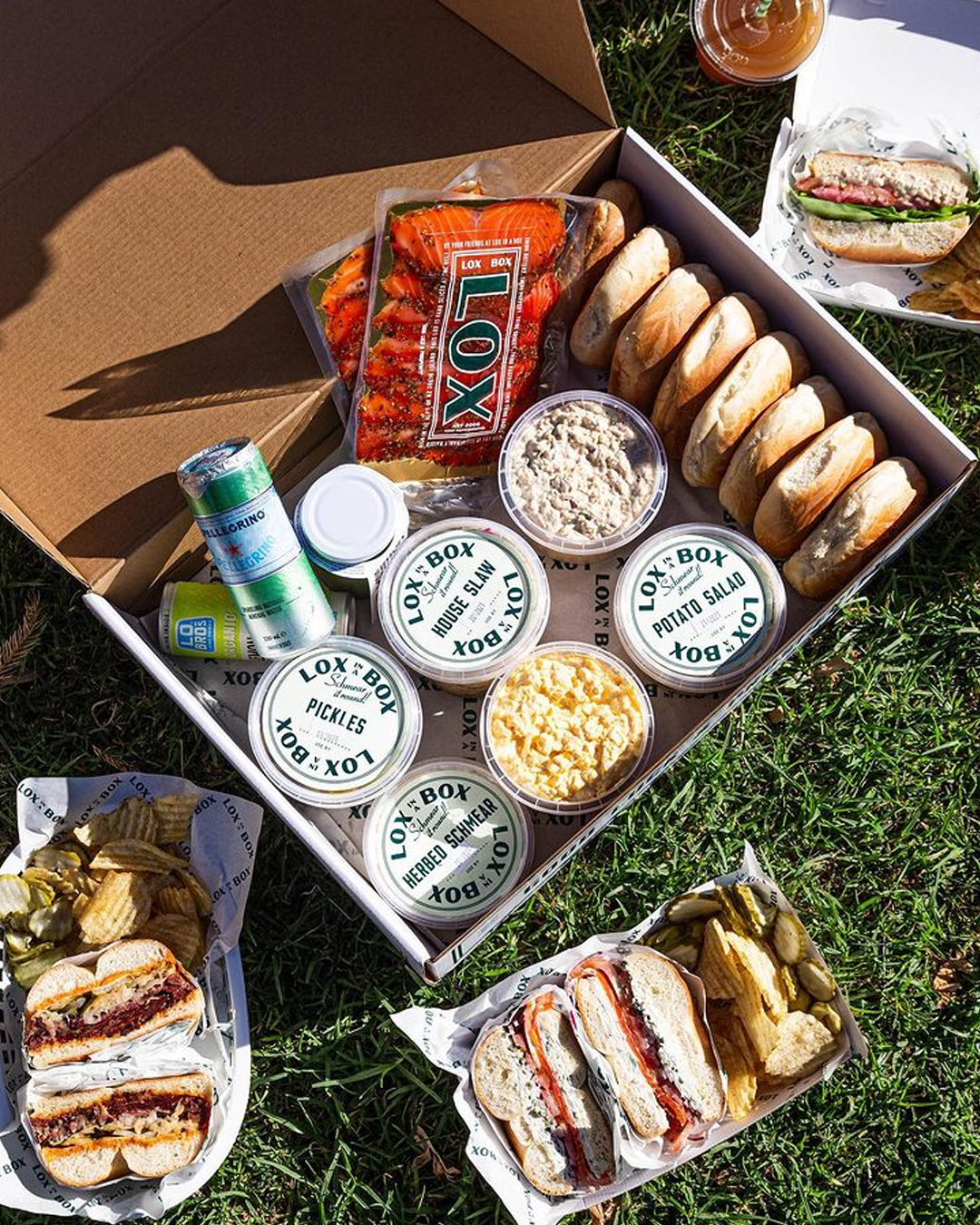 Inspired by traditional Jewish delis, Lox In A Box takeaway features a deli menu scribbled on butcher's paper taped to the window and ready to eat bagels with all the trimmings. On the no-frills menu there are fine standouts like salt-beef bagels (loaded with mustard and pickles) and a vegetarian stack pumped with actual jalapeno schmear but if you're here for the deli goods, and no doubt you are, then look towards the staple deli fridge in store. This guy is packed to the rafters with lox, chopped liver, egg and tuna and you'll also find freshly baked challah on the counter.
Small's Deli
Potts Point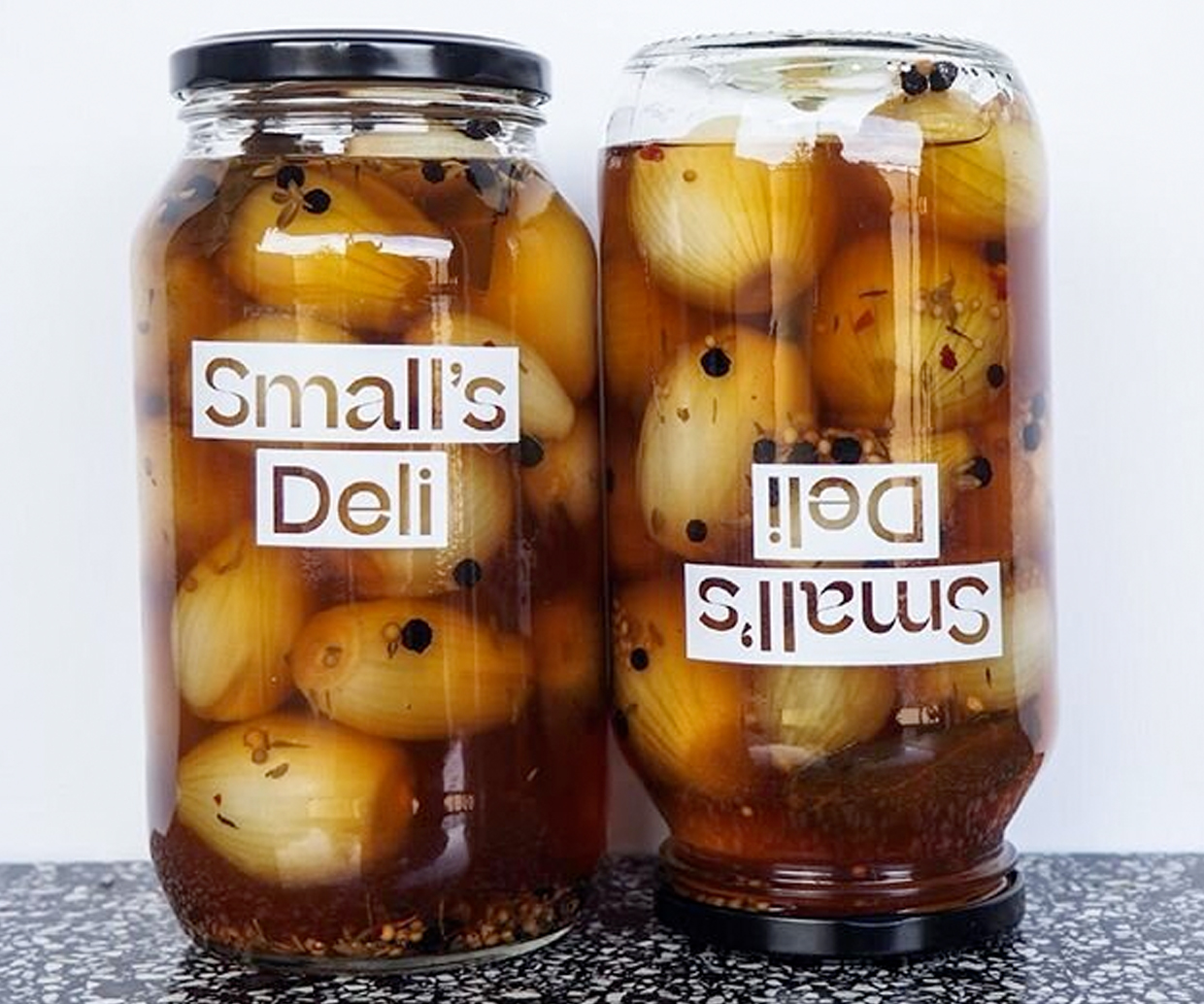 Ben Shemesh (ex-Dear Sainte Éloise) and Emily Van Loon (a graphic designer by trade) opened up the European-inspired sandwich shop and deli in February of 2020, right before the world closed down. Going into lockdown two weeks after opening, the shop immediately found a devout local customer base for takeaway goods and remains a hot ticket spot for breakfast and lunch for those in the area.
Stepping inside Small's Deli and looking up at the menu board, you can't miss the distinct French and Italian influence—soft and hard cheeses, plenty of cured meats, baguettes, and paninis, and fillings fit for any authentic European deli. The pair were inspired by the speciality, made-to-order sandwiches they ate while travelling through Bologna.
The walls are also lined with house-made jams, sauces, and pickles for sale. Then there are sandwich-perfect speciality items you'll never find at your regular supermarkets like Lulu's Remedy anchovy chilli, Ortiz Sardines, Quinby's Chilli Honey, or Taluca Park eggs from the Southern Highlands.
Lamia Super Deli
Marrickville
Lamia is Sydney's resident slice of Greece and if that should tell you anything about this delicatessen it's that you'll find nothing less than canisters upon canisters of olives, stacks of Greek cheese and dips, a selection of ready to eat deli sandwiches (hats off to the chicken tabouli cream cheese with chilli sauce), frozen spanakopita, prepped charcuterie boards and ready to bake tyropitas.
Continental Deli & Bistro
Newtown, CBD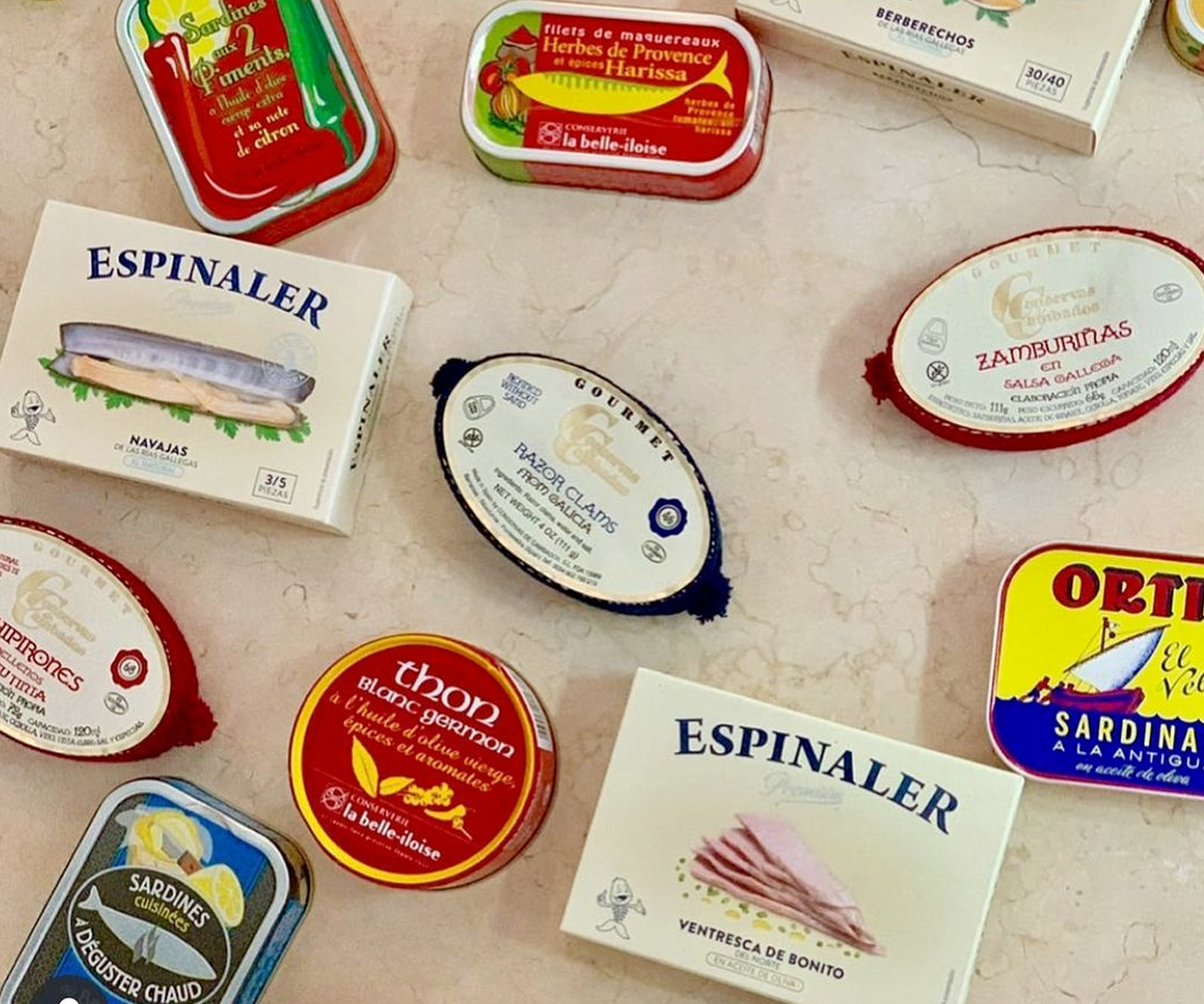 Call it what you want, a Sydney institution or heaven on earth—the point is, Continental Deli & Bistro is a cut above the rest, and here's why. Having opened in Newtown back in 2015, Continental Deli is just about as close to a European deli, bar, and bistro as you'll get in Sydney. Known for its iconic canned goods, Continental stocks its very own deli goods including charcuterie XO, hot sauce, olive oil, and chilli oil too. You can also pick up hampers (which we highly recommend) filled with continental canned cocktails, Pepus mussels, salted caramel, Oritz sardines and of course, oil.
Fourth Village Providore
Mosman
The result of over 30 years of collective experience in fine food retail, husband-and-wife couple Peter and Annette Quattroville opened Fourth Village Providore in Mosman which serves up some of Australia's best produce. On-site is a walk-in fromagerie, a delicatessen, fruit and vegetable market, and a pizzeria. The deli here is open from 8am every day of the week and stays open until 6pm every day (excluding Sunday where they shut at 5pm). Locked and loaded with homemade and imported products, fresh antipasto, charcuterie selections, take-home meals, and even fine foods from local and international producers, let's just say that there's not much you won't find at Fourth Village Providore.
The walk-in fromagerie is any cheese lover's dream and features temperature-controlled cheeses so you can sample cheese from all around the world just as god intended.
Pistou
Newtown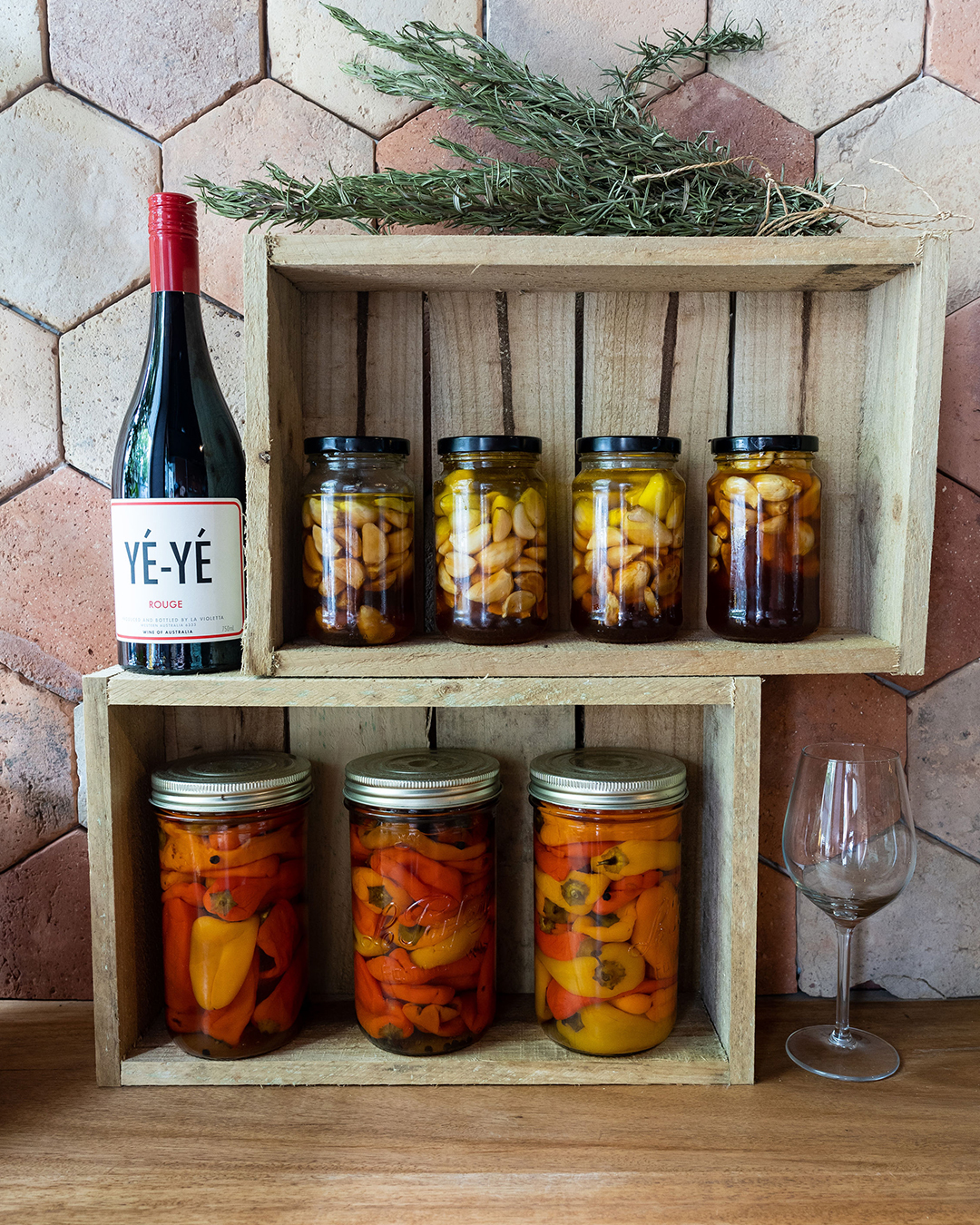 Pistou is a French-inspired spot from Jules Bouillon, whose experience includes being a part of the team that opened the legendary Balthazar in London and, more locally, NOLA Smokehouse and Bar and Glorietta in North Sydney. Designed by Amy Mcleod, Pistou is rustic with rosewood pink walls, baskets of fresh bread, and a large cabinet stocked with charcuterie, freshly made dips, pickles and for good measure, wine (if you sit down and stay a while). On top of this, you can also order a number of deli essentials for your pantry including cheese and charcuterie plates, spiced nuts, anchovies, salmon gravlax with cured cucumber, charred leek, rare vinegar, mustards, jams, chocolate—the whole picnic basket.
Paesanella
Haberfield
Located on the buzzing road of Ramsay Street, Paesanella is a speciality deli that boasts high-quality Italian small goods and cheese, plus a range of imported products here and there. It's basically criminal to step food in this joint and not walk away with Paesanella signature hot ricotta or the decadent mascarpone reale. This deli is also a goldmine for the folk out there looking for epic gluten-free goods, the OG being the Cocofrio gluten and dairy-free coconut ice cream. Paesanella also makes their very own tiramisu and yes, you need it in your life.
Fabbrica
CBD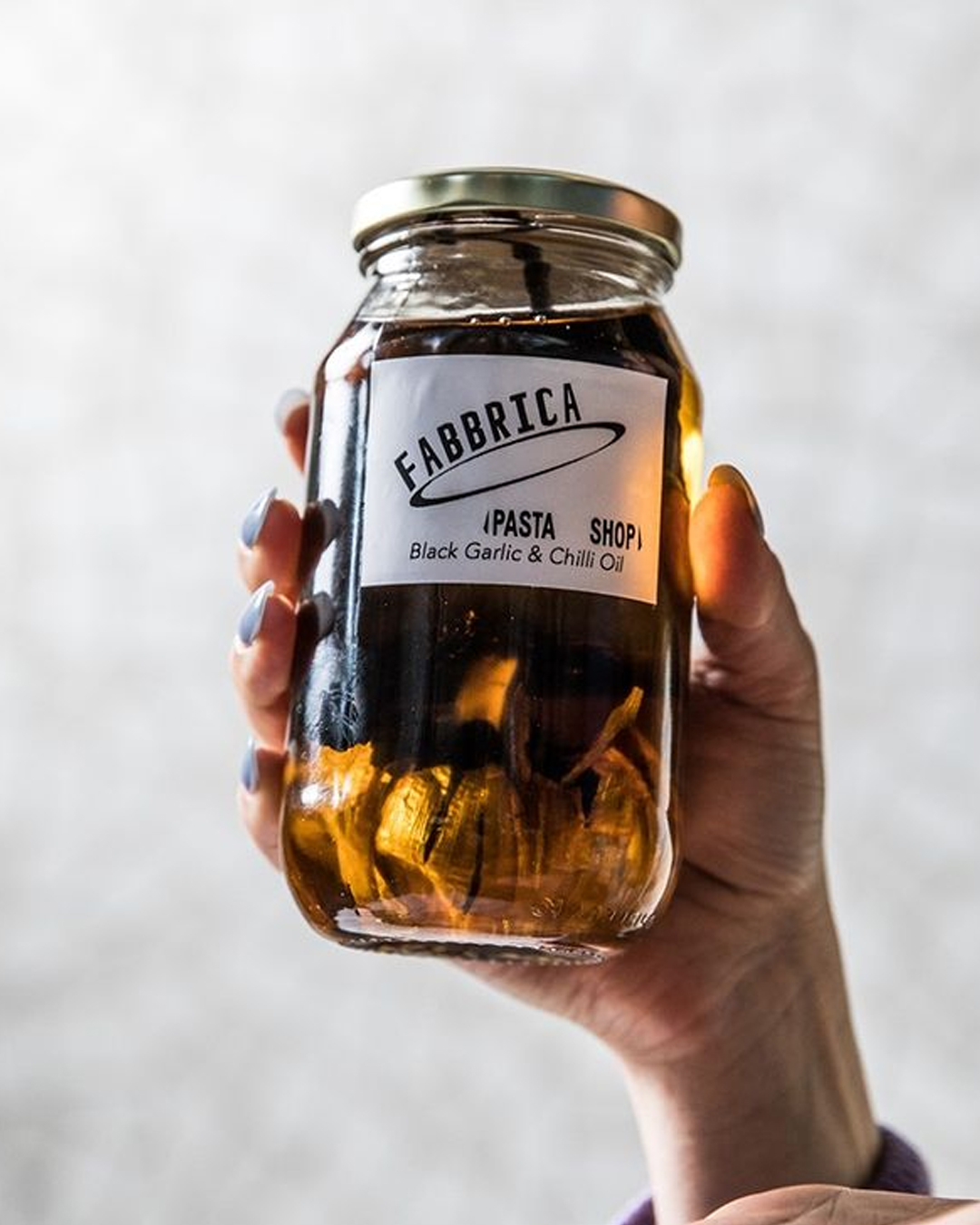 From the talented team that has given Sydney Ragazzi, Dear Sainte Éloise, and Love, Tilly Devine, Fabbrica is a certified Italian goods pantry-filler you should be hitting up every other weekend. Part deli, part pasta shop, and part commercial kitchen this delicious emporium is located smack-bam in the city, beneath the Acne Studios store.
On the deli front, Fabricca holds fresh pasta and sauces, a range of small goods, gluten-free options, cheese, and an assorted wall of organic Italian wines. As for the hallmark product to walk away with? Without saying *everything* you'd be mad to miss Fabbrica's black garlic and chilli oil jar. This guy is packed with garlic, a bit of spice and it's ready to be poured all over your fluffy scrambled eggs.
Now, check here for Sydney's best booze delivery.
Image credit: Gourmet Life, Soul Deli, Lox In A Box, Small's Deli, Continental Deli & Bistro, Pistou, Fabbrica