Cafe Paci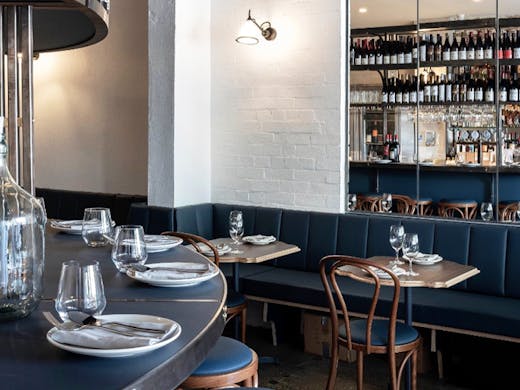 The Verdict
In another Sydney restaurant throwback, award-winning Finnish-born chef Pasi Petänen has rebooted Cafe Paci for a new era.
While Dan Hong's Lotus 2.0 is an extended pop-up that references his iconic noughties era restaurant—Cafe Paci 2.0 is a soon-to-be icon that's set to restore the essence of Petänen's once upon a time Darlinghurst pop up.
For the unacquainted, chef Petänen moved to Sydney in 1998 and worked in some of the city's most impressive kitchens (Quay, Four In Hand and Marque), before authoring a cookbook called Marque alongside chef Marc Best. From there, he set up the OG Cafe Paci—a short-lived pop up set up in a former Mexican restaurant on Riley Street. It lived for just two years, but sent shock waves through Sydney's dining scene, won awards and our hearts, and, to be quite honest, we've been missing Petänen ever since.
You'll find the new Cafe Paci on King Street in Newtown. This time around Petänen has ditched the five-course set menu vibe in favour of a friendlier a la carte set up, filled with dishes that follow his signature European sensibilities. Head in for a cocktail and a snack, or stick around for a full night of feasting—Petänen wants to meet Sydney diners wherever they're at. There's even a lunch service on Saturdays if you're after a spot for a dreamy long lunch.
Georgio Di Maria is in charge of wine, and has created a list that focuses on small producers. And Petänen has shipped Spirit People's Angus Burton up from Tasmania to lead cocktails.
The restaurant's interiors are the work of the one and only George Livissianis (who you'll know from The Apollo, Cho Cho San, The Dolphin Hotel, Chin Chin and Usfin Atelier).
Image credit: Cafe Paci
---