The Inner West is one of the great foodie pockets of Sydney, embracing our city's eclectic heritage and our innovative restaurant scene in one tasty collection of suburbs, with flavours spanning Egyptian street food and famous canned martinis to a vibey Peruvian taberna and fine dining without the fuss.
These are the best Inner West restaurants right now.
Cafe Paci
Newtown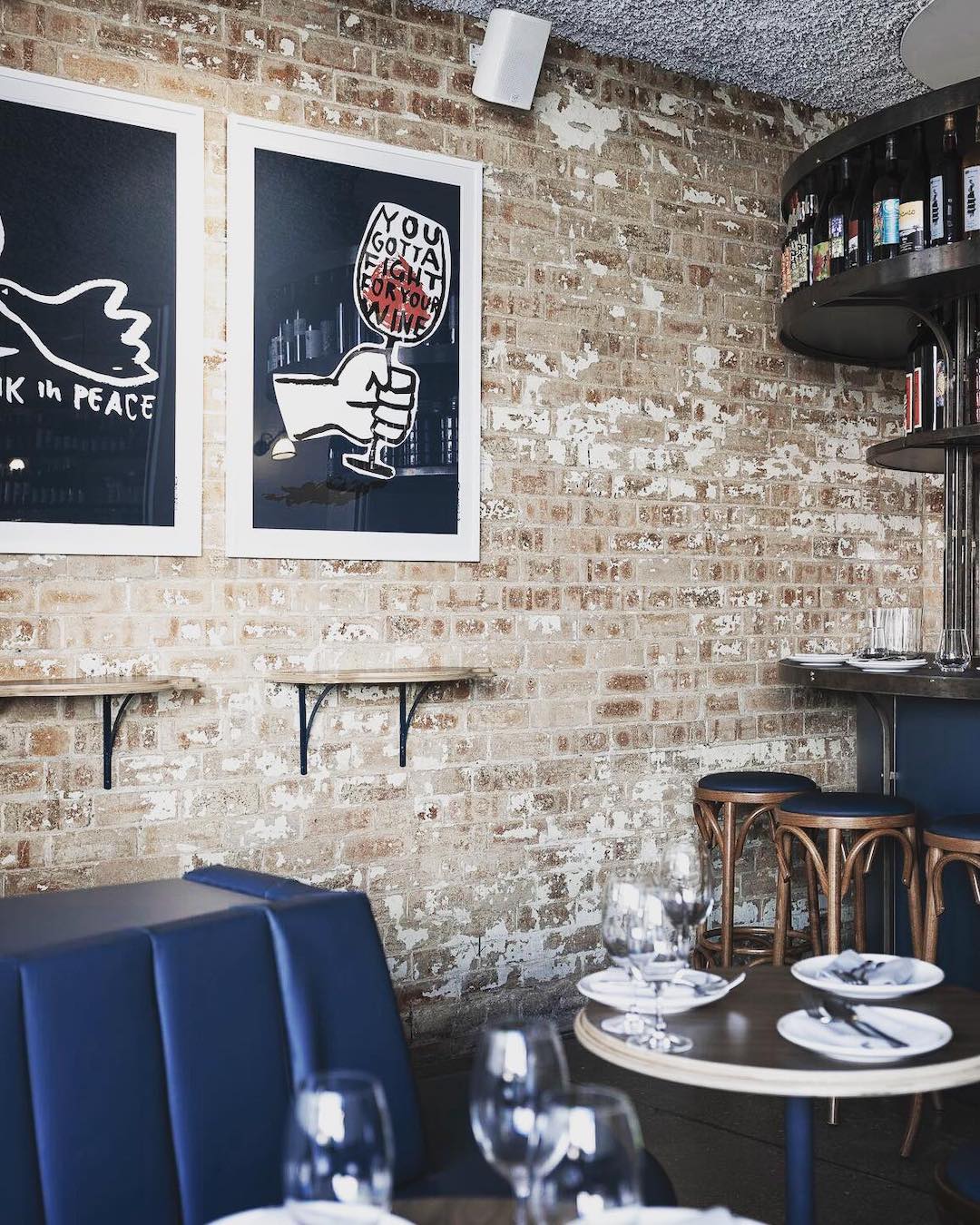 The award-winning Cafe Paci is a top example of Sydney's ever-growing upscale-casual restaurant trend, walking the line between midweek dinner spot and fine diner. You'll find an a la carte menu that follows Finnish chef Pasi Petänen's signature European sensibilities—think fermented carrots with 'nduja on rye, potato dumplings with XO trout, and ox tongue rye tacos with sauerkraut. Head in for a cocktail and a snack, or stick around for a full night of feasting. Book here.
Westwood Pizza
Newtown
While there are many pizza places in the Inner West, there are few that draw hungry Sydneysiders in like Westwood. This hole in the wall is the brainchild of Mitchell Westwood, whose CV includes other top-billing pizza joints like Queen Margherita of Savoy and nearby Bella Brutta. Anyone who's had the pleasure will point you in the direction of the garlic honey pizza made with confit garlic oil, fermented garlic honey, fior di latte and pecorino.
Baba's Place
Marrickville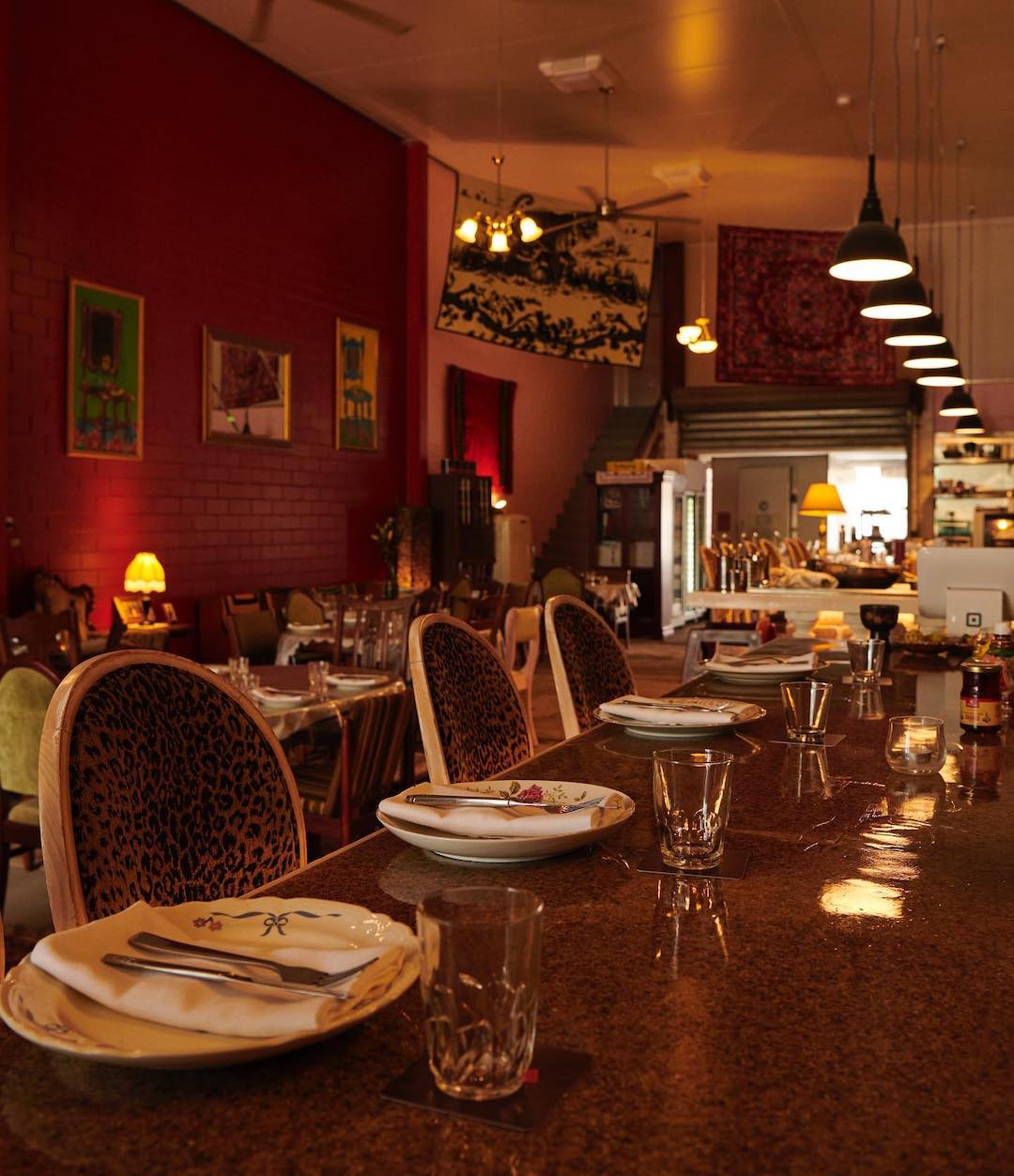 Baba's Place is a melting pot of Sydney immigrant culture. As you walk in through the warehouse roller door, you'll see the ornately framed art hanging salon-style, Persian rugs, lace tablecloths, and armchairs that belong in your nan's house. The eclecticism doesn't stop there, with the food taking inspiration from Shanghai to Lebanon. There's the beloved tarama on toast which comes on Japanese shokupan; pan-fried rice noodles with chickpea miso and garlic oil; and a crispy roast chook with toum. With tunes blaring and a fun wine list, Baba's is ideal for a night out with the crew.
Cairo Takeaway
Enmore
This Enmore Road favourite specialises in Egyptian street food, and you'll find Inner Westies lined up out the door any night of the week. The beloved pita pockets, filled with falafel, cauliflower, charcoal lamb kofta or charcoal chicken will set you back a reasonable $13 or $14, and it's BYO for those wanting to share a bottle on a budget.
Bella Brutta
Newtown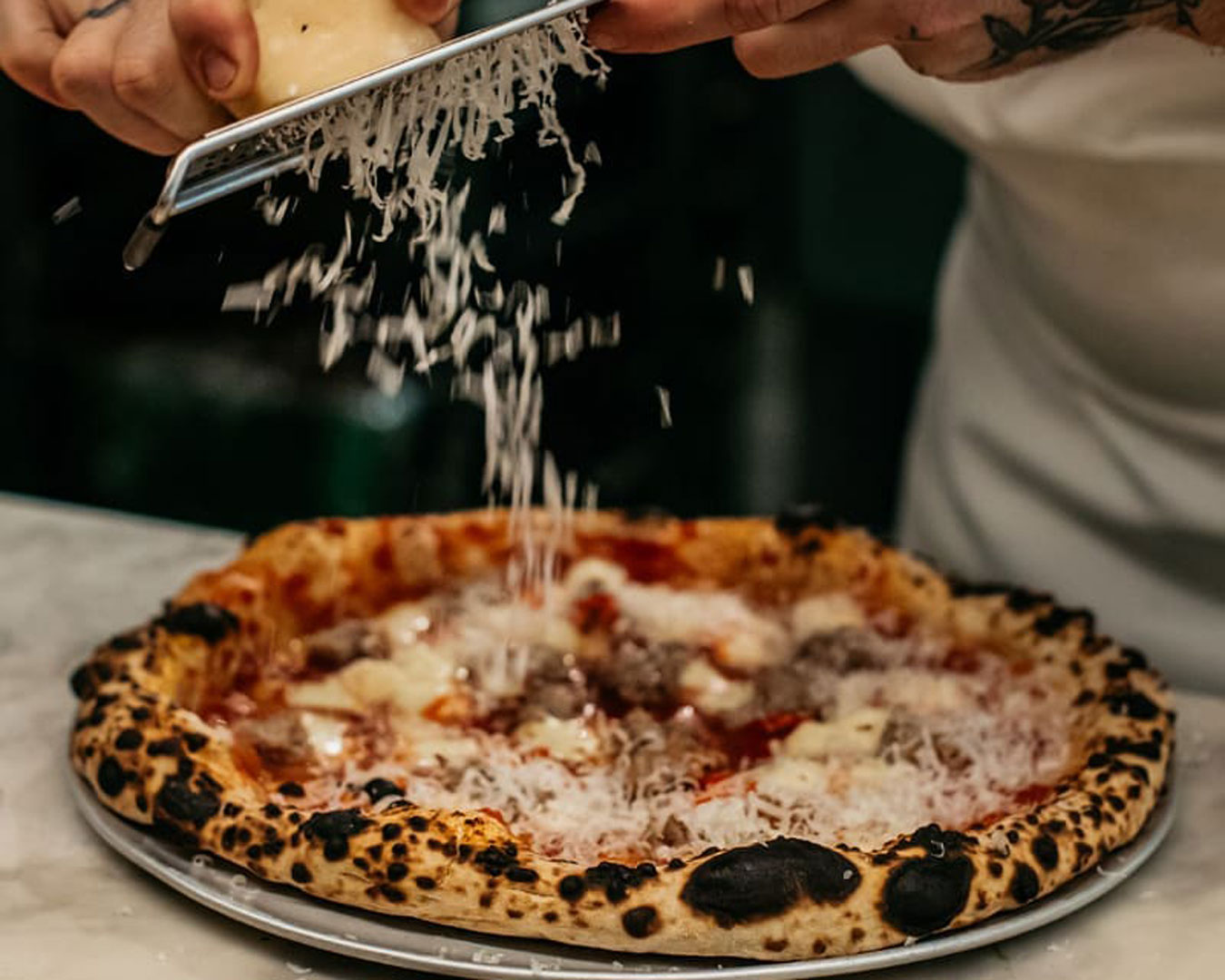 Bella Brutta satisfies a sophisticated-but-affordable niche in the Inner West, much like neighbour Café Paci next door. A typical meal here looks like a few bits from the antipasto selection (like pickled mussels, salumi, and silky stracciatella, followed by pizzas topped with primo local and imported ingredients. Come for the delicious pizza and stay for a tiramisu, or plan ahead and order takeaway online.
Tamaleria & Mexican Deli
Dulwich Hill
While munching down the odd Aus-style tacos and burrito is nice, if you want the real deal Tamaleria & Mexican Deli is where it's at. Headed up by Rosa Cienfuegos, what once started as a homesick foodie's pop-up venture has escalated into a full-blown one-stop-deli for all of the most authentic Mexican essentials. You'll be loading up on chilli, tortillas, spices, antojitos, and frozen Mex meals. If you're after ready-to-eat food, then you have to go for the famous hot tamales.
Rising Sun Workshop
Newtown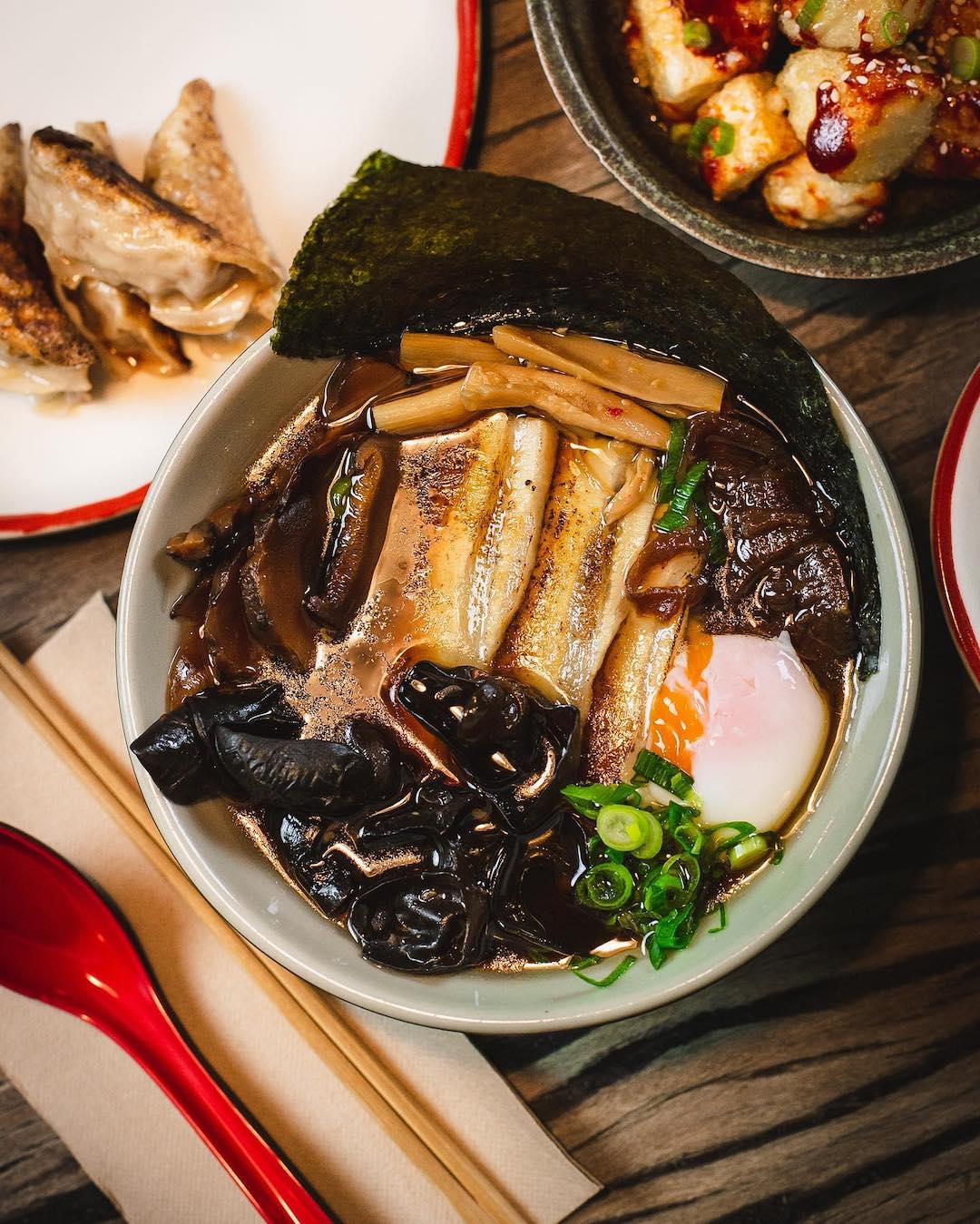 This motorcycle workshop-meets-ramen house puts on an exciting all-day spread in a unique warehouse setting. The menu features creative and seasonally changing takes on Australian fusion cuisine, often with a focus on fresh seafood and other native Australian ingredients with an Asian twist. The meal is best washed down with one of the local natural wines or boutique brews on tap, or their banging Bloody Mary.
Emma's Snack Bar
Enmore
Owner Anthony Sofy's parents immigrated from Lebanon in the late '60s, quickly opening this little slice of heaven as a convenience store. Since then, Emma's has survived reinvention, evolving from corner store to sandwich shop to restaurant. Today Emma's is both cosy and cosmopolitan, serving traditional Lebanese fare from charcoaled meats to meze (there are no fewer than four types of hummus on the menu) plus a few exciting additions to ensure vegetarians are well-catered for.
Continental Deli
Newtown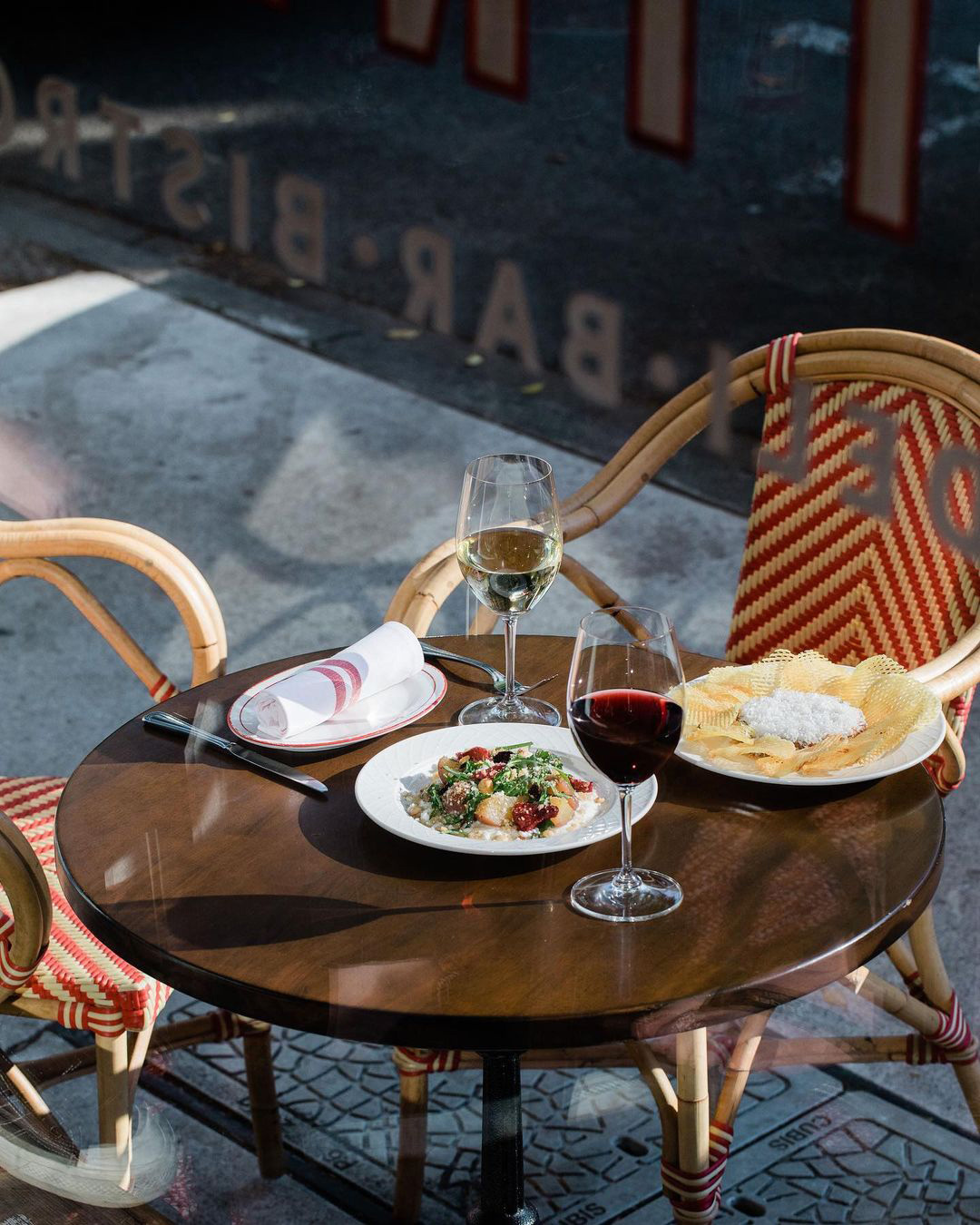 This date-night favourite is the closest thing you'll get to European café culture in the Inner West. The cute deli, bar and bistro is ideal for enjoying an al-fresco martini (or "Mar-tinny", one of Continental's famous canned cocktails) or charcuterie plate at the wooden bar. The formal dining space upstairs caters to those seeking a more substantial meal from the bistro menu, on which you might find a French-inspired roast chicken or ragu pasta.
Pepito's
Marrickville
Self-described as a "rocking neighbourhood taberna", Pepito's is a Peruvian party that goes deep on good vibes, great food, and delicious pisco-infused cocktails. Head Chef Jeffrey Forrest is from the States, but does the Peruvian melting pot of influences (Italian, Japanese and Chinese) proud. Try the prawn and kingfish ceviche drenched in "tiger's milk", or the Nikkei-style quail with ginger and sake.
Sixpenny
Stanmore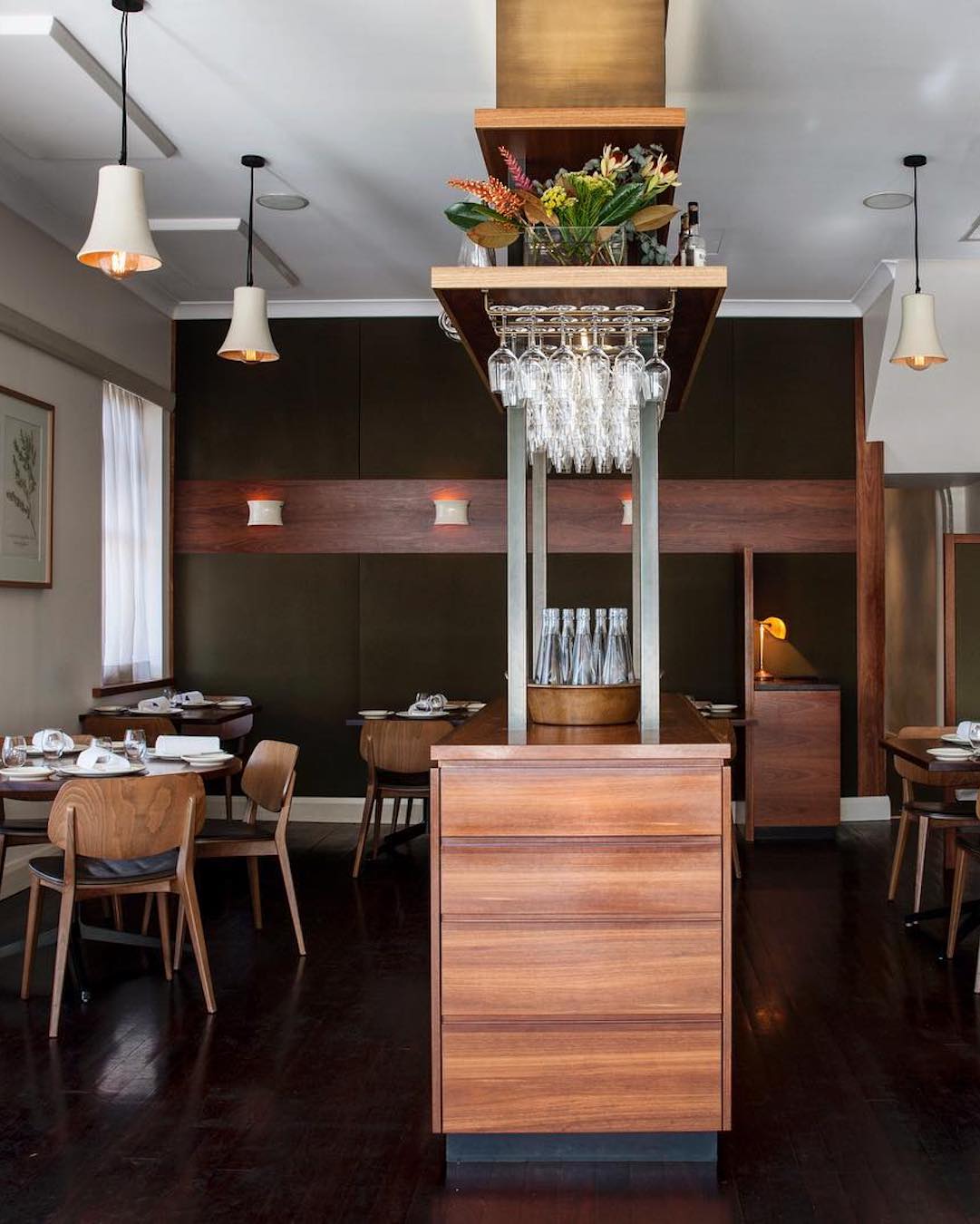 Sixpenny brings fine dining to Stanmore, bringing out the best in Australian produce, carefully sourced from small producers on a single $250pp tasting menu that changes regularly. Wines are sourced from across the world but continue to focus on small producers, and the dining room, in its early-20th-century building, is minimal but warm. Book here.
FICH
Petersham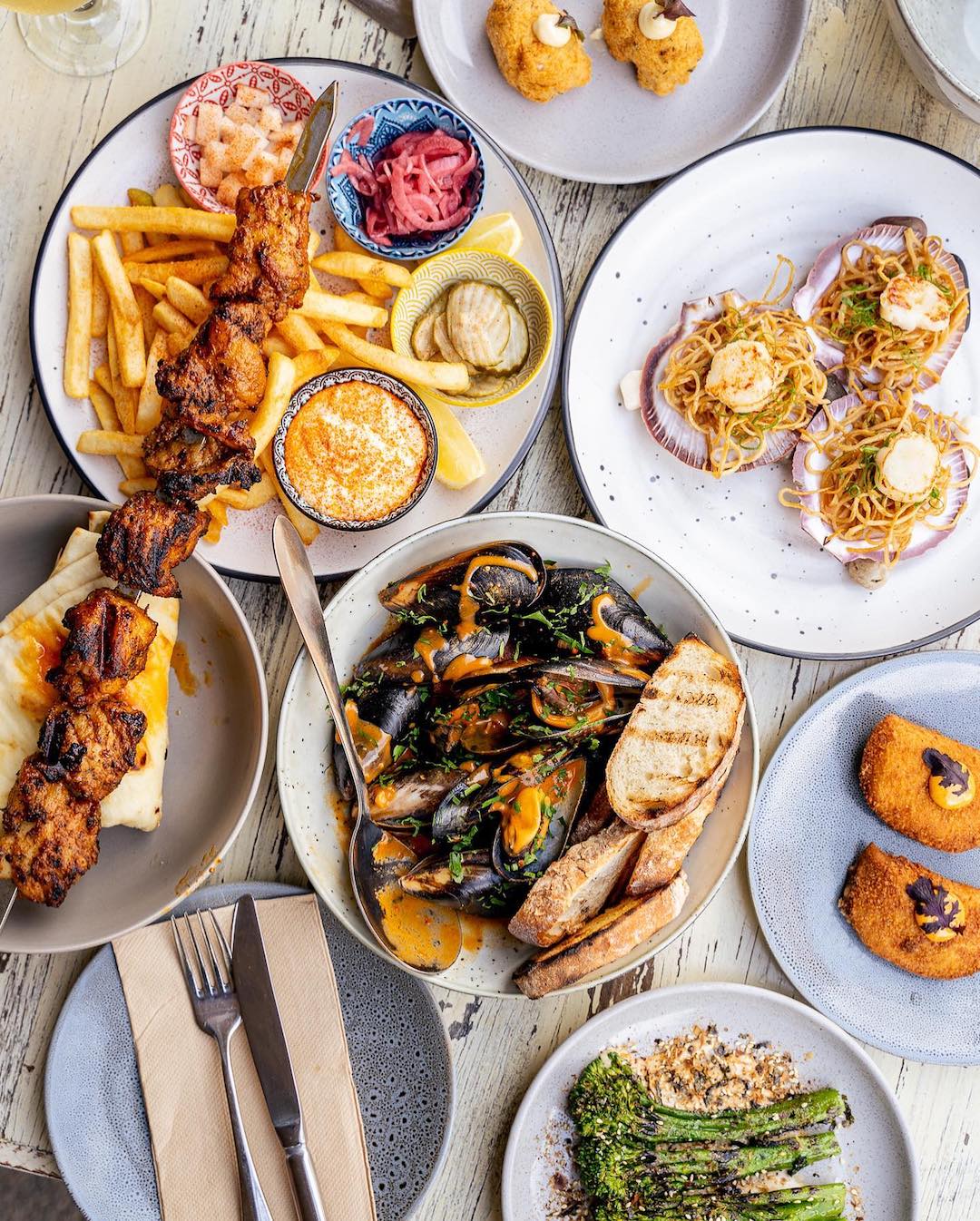 Jose Silva and Manny Paraiso wanted to draw on the nostalgia of after-school snacks, and give it a little more polish without forgoing the casual essence of fish and chips. Since opening in 2018, FICH has earned itself a rep for dishing out some of the crunchiest fish and chips in Sydney, with a sustainable mindset to boot.
Gigi Pizzeria
Newtown
After enjoying years of success as a mainstream pizza parlour, in 2015 Gigi's owners, Marco and Daniela Matino, announced the restaurant would no longer serve animal products on its menu. This radical pivot to veganism has more than paid off—you'll tend to find a line down the street to get into the eatery. The menu adheres to Neapolitan pizza-making traditions and delivers perfectly textured and tasty results every time. So much so, that meat-loving pizza purists won't know the difference.
Little Lagos
Enmore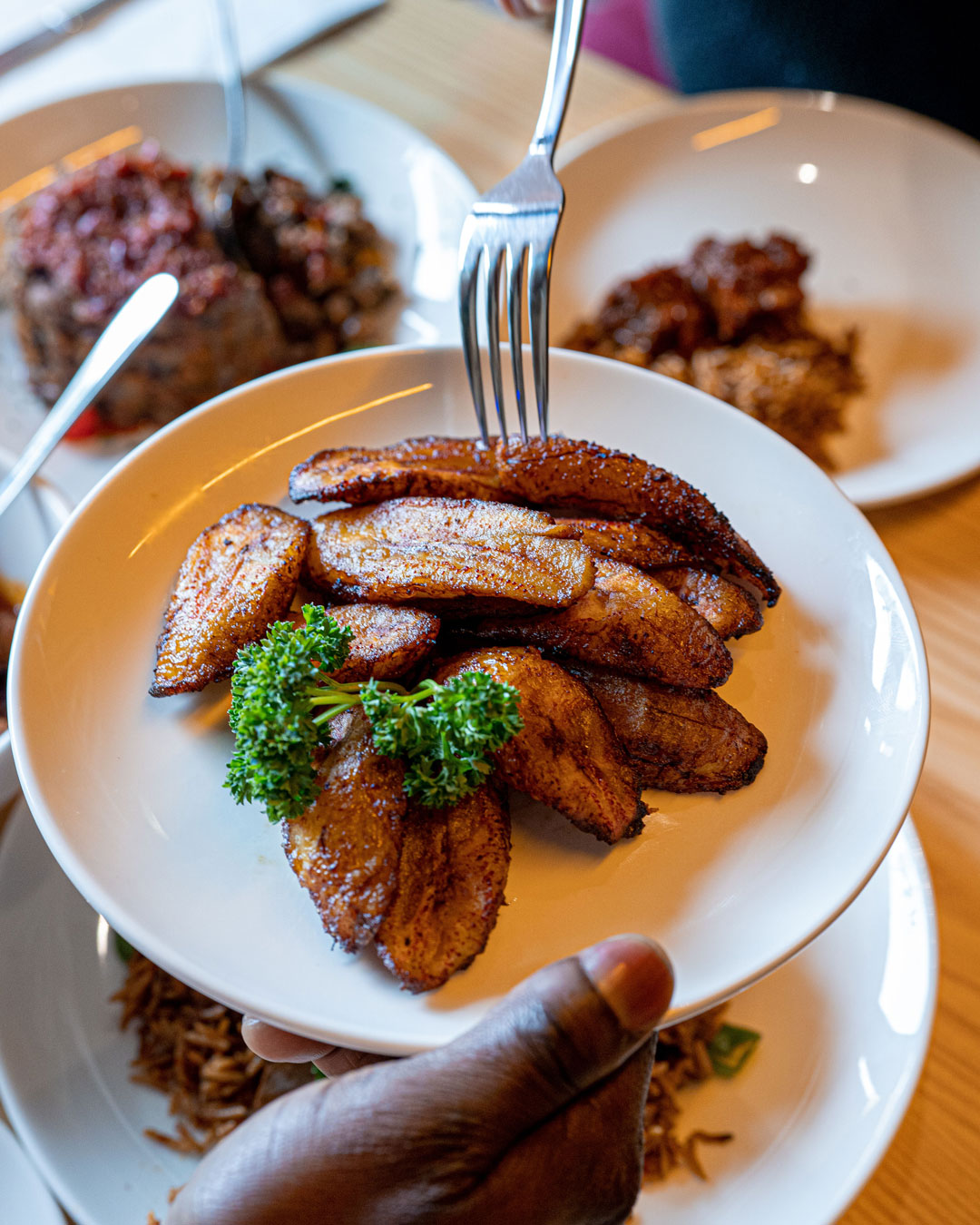 Little Lagos provides a permanent home for Nigerian cuisine in Sydney, after owner Ade Adeniyi ran pop-ups and stalls across the city. While Nigeria is home to hundreds of tribes, each offering a different cuisine, Little Lagos attempts to represent a range of Nigerian dishes, with hearty and spicy Nigerian stews among sides of pounded yam, fried plantain and, of course, the famous jollof rice.
Two Chaps
Marrickville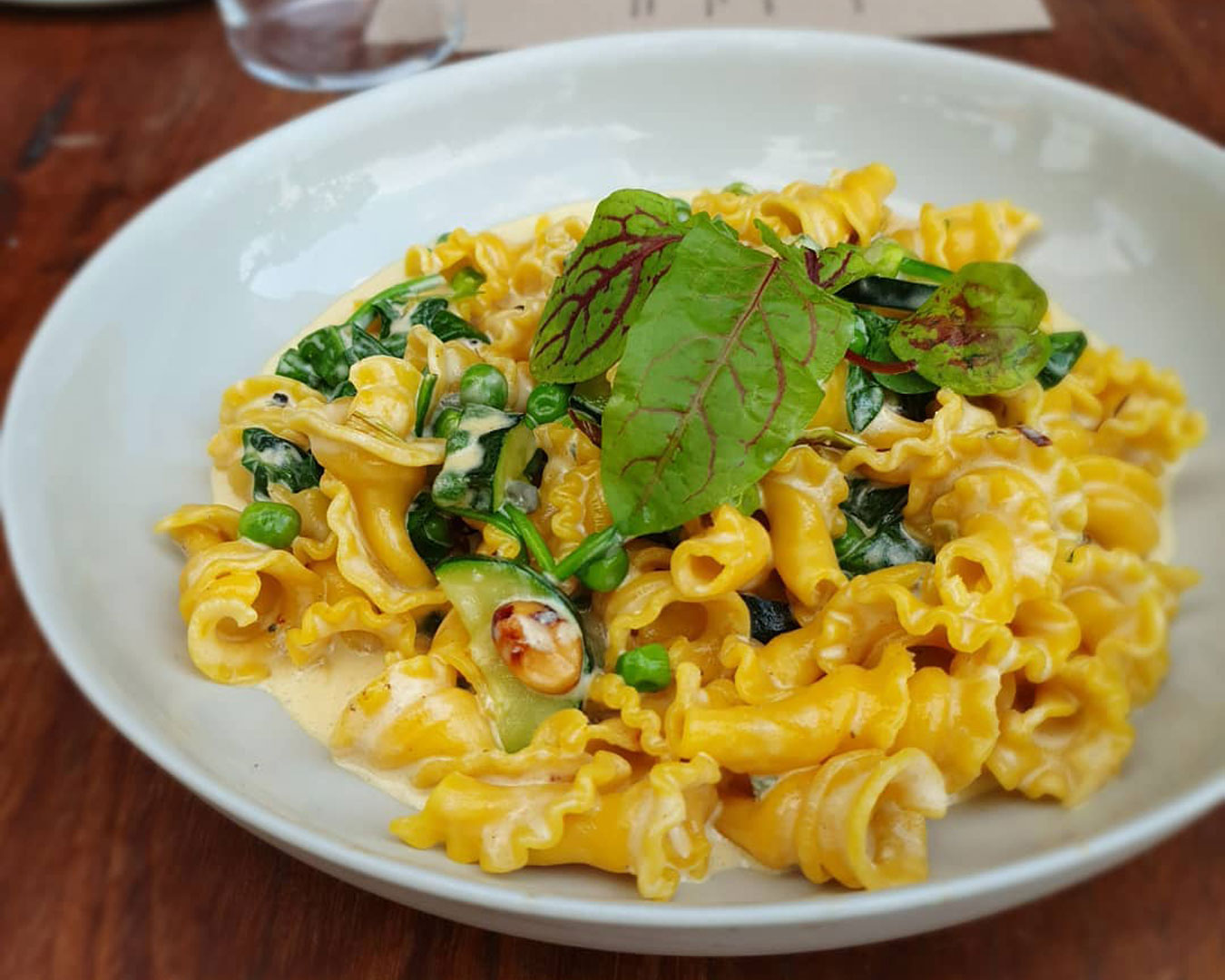 While Two Chaps is better known as a daytime cafe, it does offer a special dinner menu Thursday to Saturday nights, with an ever-changing set menu. You can expect a pasta or two, with some exciting in-season veggies to accompany and they are BYO—making it a great option for a low-key date night that still delivers on the food front.
One Penny Red
Summer Hill
Located in the historic Summer Hill post office, One Penny Red endeavours to uphold the elegance of its heritage venue in both its vibe and menu. The cuisine is a simple and seasonal selection curated by chef and co-owner RJ Lines, and packed with Australian ingredients. Expect to find fresh seafood, roasted meats and elegant veggies along with an excellent selection of wines, and a chefs menu at $98pp if you love surprises.
Pistou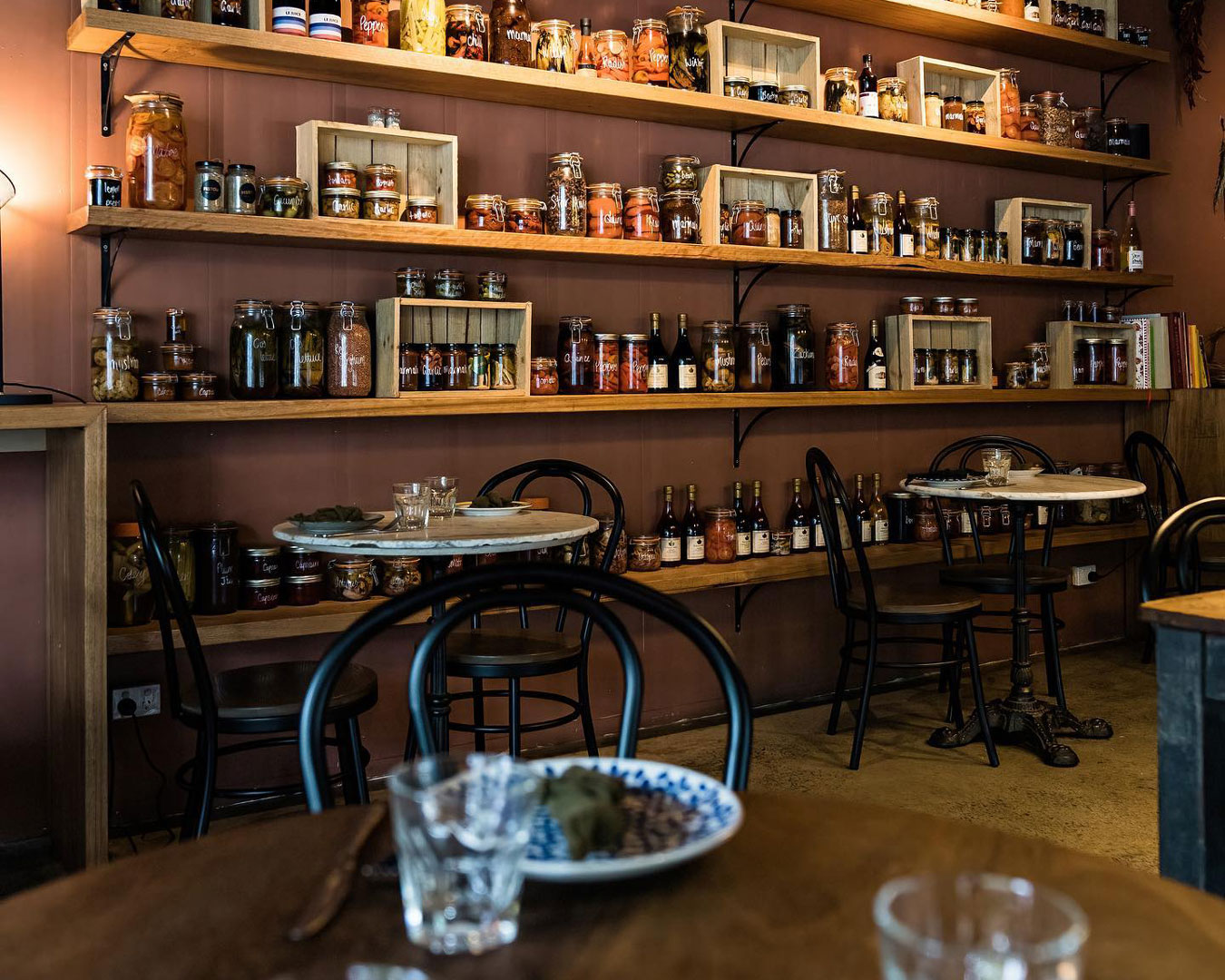 Pistou is a romantic, French-inspired spot with a menu that heroes a weekly rotation of seasonal cheeses, charcuterie, freshly made dips, and sandwiches—the sort of things you'd expect to snack on while rolling around a French vineyard. On top of the menu, there's a large cabinet stocked with charcuterie and pickles, so you can pick something up to take away (Sydney Park is a short stroll away), or pull up a seat and stay a while.
Bloodwood
Newtown
Located in the former Newtown Conservatory, Bloodwood Restaurant & Bar is decked out to suit its industrial surrounds with recycled and reclaimed furniture and finishes throughout four different spaces. Head chef and owner Claire Van Vuuren dishes up an ever-changing menu of share plates using fresh-as produce from local and small-scale producers and farmers. And to accompany it: an extensive wine list, cocktail options and local beers.
The Stinking Bishops
Newtown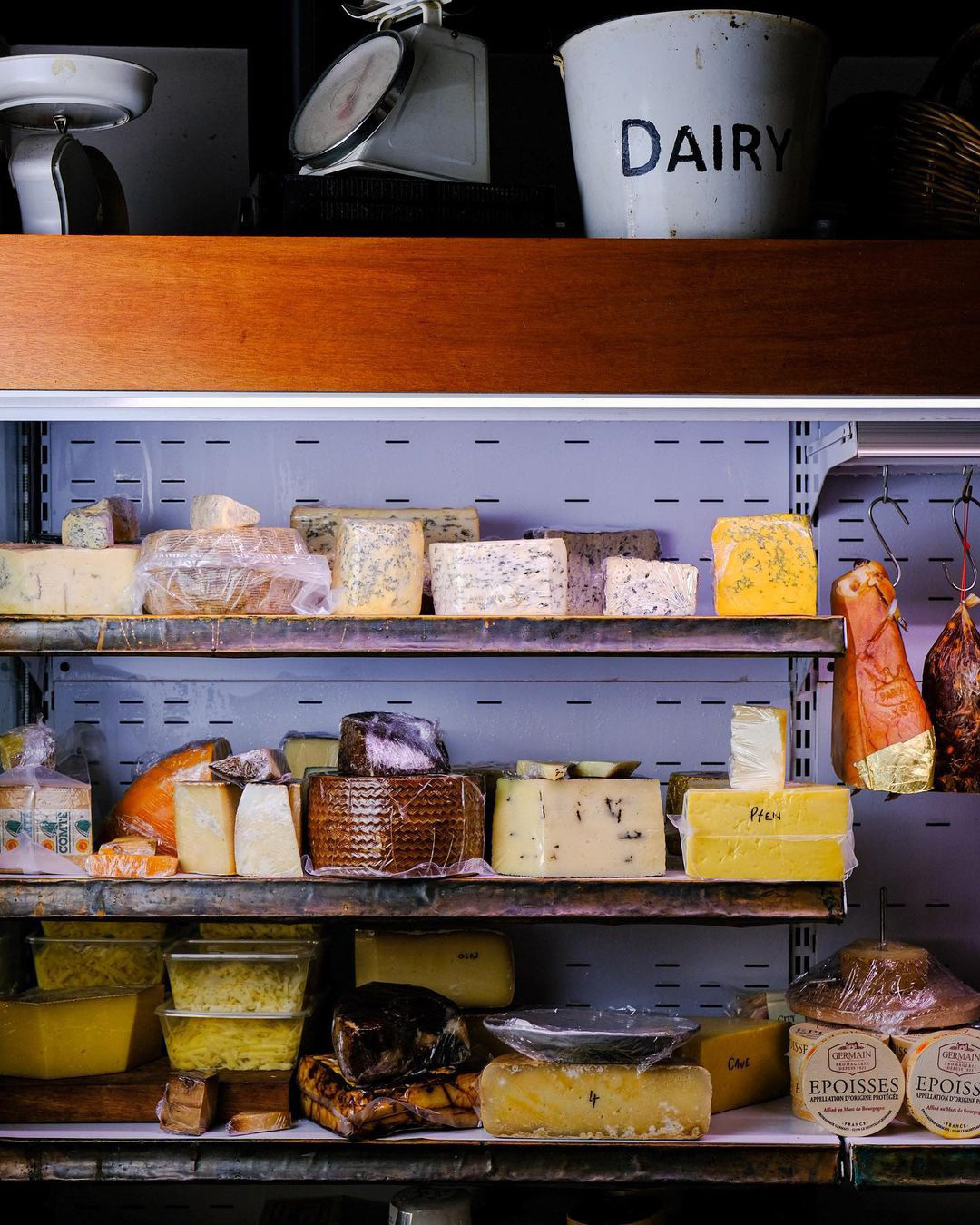 This boutique restaurant and cheese bar is perfect for treating yourself without breaking the bank. The three-cheese plate is the perfect light meal for two, ideally paired with a glass of wine or cocktail, and hungrier patrons can level up to a full meal with dishes like a twice-cooked cheese souffle, baked camembert served with radicchio, and porchetta with capsicum agrodolce, red cabbage and apple.
Maiz
Newtown
Walking into Maiz feels like you're in a courtyard in Oaxaca or Puebla. Head chef and owner Juan Carlos Negrete is philosophically dedicated to his mission, describing food as "a language we use as family to express care to our close ones connecting generations, culture, and traditions. Every plate we create and serve is full of all of this." The passion is evident in the hand-pressed blue and white corn tortillas, the chilaquiles breakfast bowls, and the heavy use of prickly pear.
Now, check out the absolute best restaurants in all of Sydney right now.
Image credit: Baba's Place, Cafe Paci, Baba's Place, Bella Brutta, Rising Sun Workshop, Continental Deli, Pepito's, Sixpenny, Fich, Little Lagos, Two Chaps, Pistou, The Stinking Bishops