Despite Sydney's hospitality industry slowly returning to normal after a tumultuous 2020, one key institution has been M.I.A from the Surry Hills pub hub. But this week, after being purchased by the Applejack hospitality group in August, Forrester's has finally re-opened its doors to patient locals. The Riley Street favourite, which has been pouring beers since 1921, has been given a massive $1.5 million renovation, a menu shakeup, and a brand new restaurant too.
For Applejack—who is responsible for a portfolio of brilliant Sydney venues like The Botanist, The Butler, SoCal, Bopp & Tone, and Endeavour Tap Rooms—keeping the local pub's OG vibes and essential boozer-style bones was of utmost importance. It's fair to say that, despite the charm and feel of an old soul like the Forrester's did have, it was in dire need of a little touching up.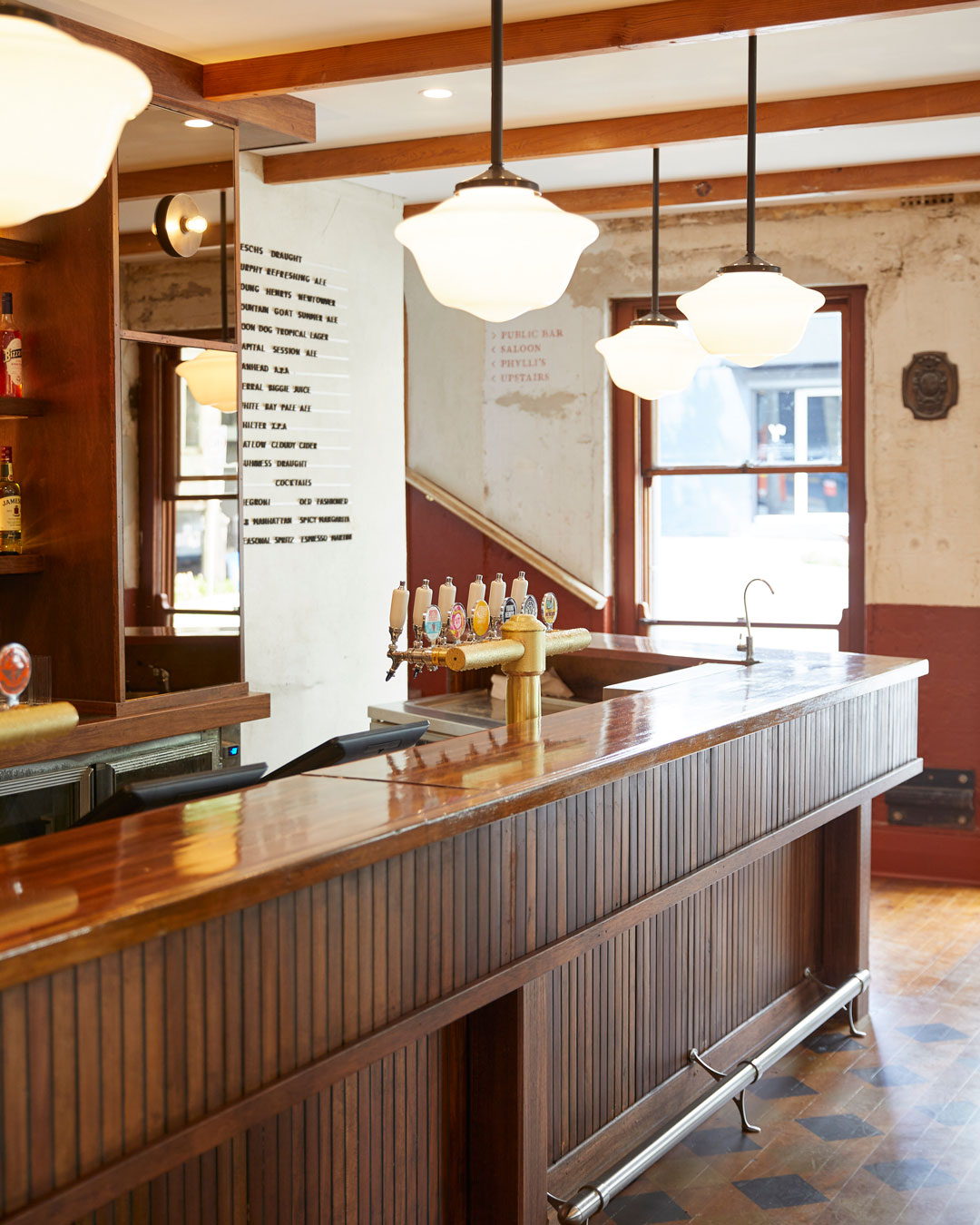 "Everyone we asked about Forrester's said it's a locals hangout, everyone loves it. Don't ruin it," says Lachy Sturrock, Applejack group bar manager. "We wanted to keep the soul and keep the locals, but also pretty it up a bit."
As for what to expect from the reno, the venue is now divided into three sections, a public bar and saloon, Phylli's restaurant, and upstairs. The public bar aesthetic is defined with a natural timber look, with exposed wooden roof beams, a brand-new serving bar, and an eye-catching bespoke back bar. A combination of fresh paint and letting the pub's original walls shine through gives the revived watering hole a comforting sort of old-meets-new feel. Like before the renovations, this is the spot you can park yourself for the big footy matches and watch sport live and loud.
Phylli's, only separated by retractable bi-fold doors, is an entirely new setting for dining and downing a few cocktails. A large open street-facing window, skylights, hanging plants, a pastel colour palette mixed with some funky patterned upholstery and floor tiling, and a stand-out mural painted by Sydney-based artist Mielo, all help create an open and naturally-lit bistro space you'll likely spend an entire Saturday with rosé in hand. As it just so happens, for $79 per person, every Saturday and Sunday from 12pm and 3pm, Phylli's will be doing bottomless rosé lunch, with a shared banquet and a rosé spritz on arrival.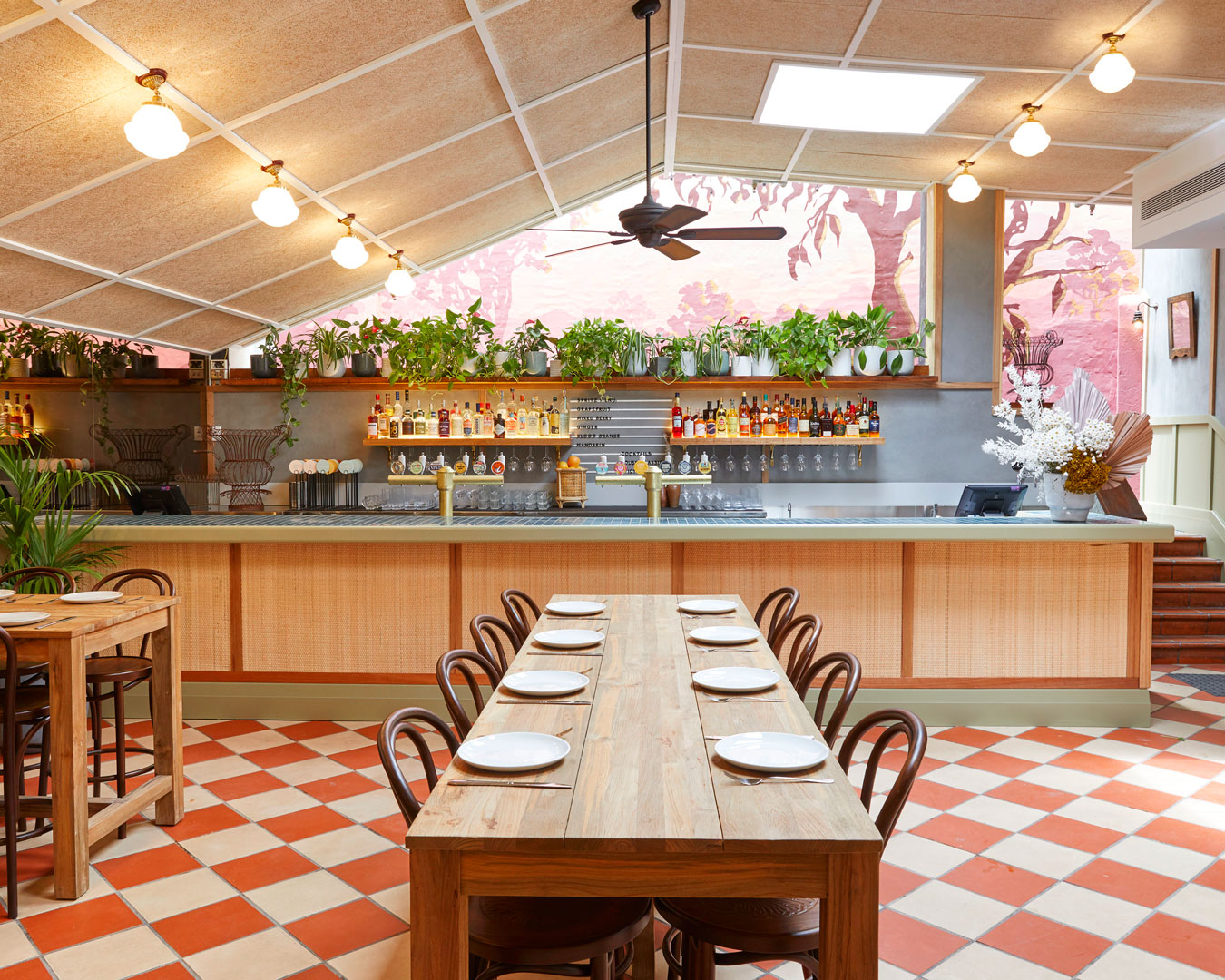 The upstairs space, which once housed Caribbean restaurant Queenies, will now be home to all things entertainment. The first floor will combine as both a separate bar and dining space, kitted out with comfy booths for a quiet place to catch up, and as your new weekly spot for trivia nights and comedy evenings. We'll need to wait for a few more weeks before upstairs is ready, but we have a feeling it'll be worth the wait.
Both Phylli's and the public bar have arrived on the scene with brand new menus, curated by head chef Jon Barrios (Bopp & Tone and The Botanist) and group executive chef Jason Roberson. They each draw influence from Latin flavours fused with North American influences. Alongside the usual classics, dishes like fried southern crab cakes, beef cheek empanadas, Õra king salmon tiradito (a Peruvian raw fish dish), crumbed fish sandwich, and a Cuban sandwich all present a fresh take on the classic pub menu.
If you're in the mood to share, there's even a "barbacoa" slow-cooked lamb shoulder for two people. And as a nod to the old weekly cheap-eats crowd favourite, they're also bringing back the $10 steak every Monday—yes, please.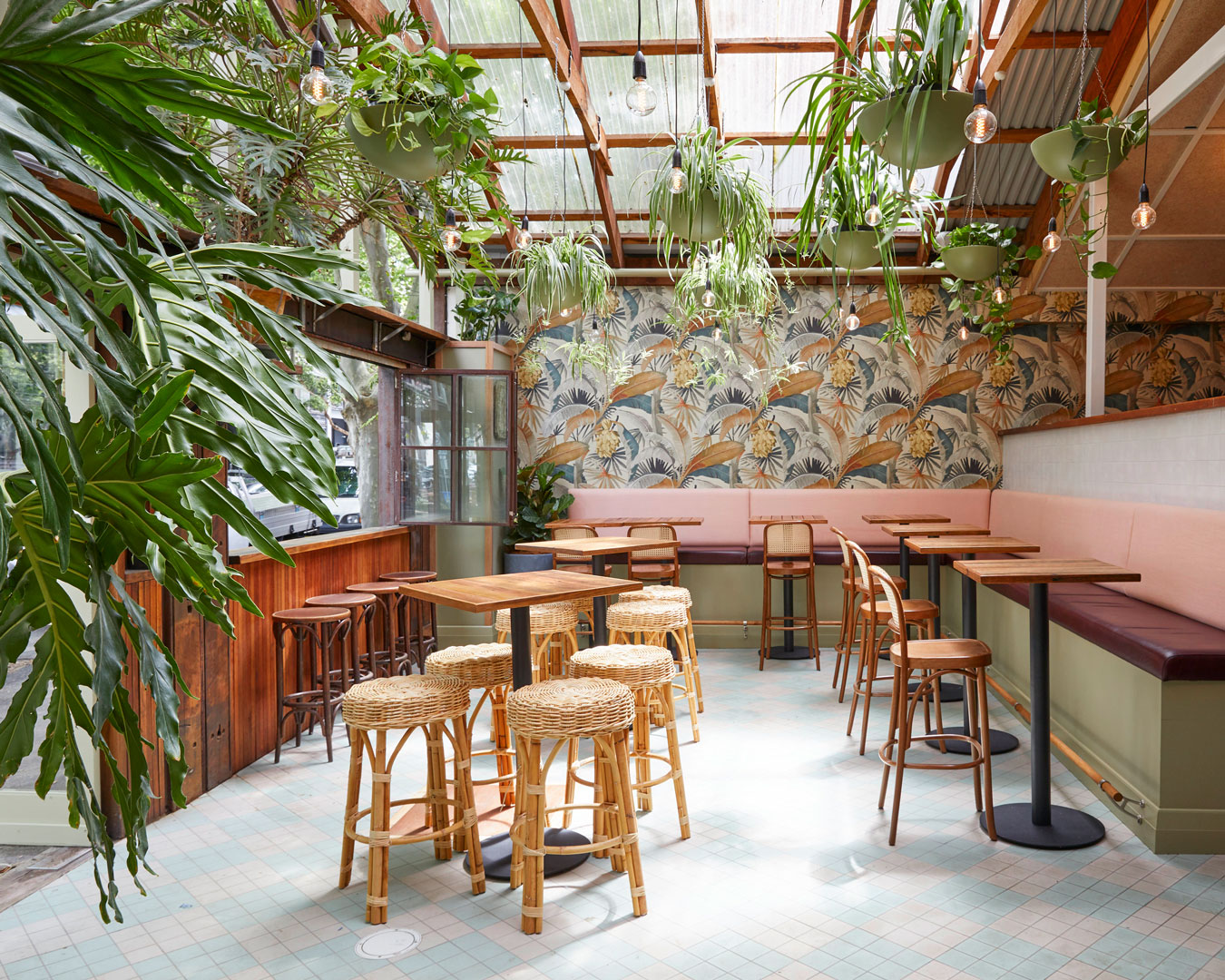 With over 50 carefully selected Australian wines and an impressive spirit collection, the new Forrester's isn't your typical pub drinks offering. "The ethos behind the wine list is trying to support the Australian wineries that were affected by the bushfires and by COVID," explains Sturrock. Every single bottle, along with some craft beer six-packs, can also be purchased for takeaway.
Cocktails could become your favourite reason to pop your head back in, with a mix of classic house cocktails like the "Cold Brew Manhattan" or the "Spiced Grapefruit Margarita", and a range of easy-drinking seasonal spritz. According to Sturrock, the seasonal spritz list was an easy choice coming into warmer Sydney weather.
"They're quick, they're light and refreshing, and it's coming into summer, so they're perfect for this time of year", he says. "And we're also championing Australian craft spirits."
But don't worry, this is still the place for you to come and indulge in a couple of schooners. In fact, alongside a local craft beer tinnie list featuring Sydney favourites like Grifter, Batch, Akasha, and Willie The Boatman, a majority of taps are pouring a rotating mix of Australian craft brews. If you pop through between 4pm and 6pm Monday to Friday, you can grab $5 schooners and $7 wines for happy hour.
Surry Hills didn't feel entirely whole without Forrester's—we're bloody glad she's back. To check opening hours and more, jump over here.
Feel like a cold one? These are 13 of our favourite Sydney breweries.
Image credit: Yasmin Mund