You'd be forgiven if you hadn't ventured to The Rocks recently. With Sydney's CBD cloaked in restrictions and lockdowns for, well… close to two years, the hum of our beloved city fell quiet.
But the shackles are off, baby—kitchens, bars and dance floors and heating up. And you know a 'hood is really about to heat up when Sydney culinary heavyweights Swillhouse move in. The team behind Restaurant Hubert, Alberto's Lounge and Frankie's, to name a few, have set up shop right in the heart of The Rocks—and they're not the only ones. There are a slew of new and exciting restaurants and watering holes popping up in Sydney's most iconic precinct, and if you've been waiting for a sign to head back there, this is it.
We've teamed up with the NSW Government The Rocks to serve you up a refreshing mix of what to expect from The Rocks. So, without further ado, here's five new must-visit venues to add to your Rocks itinerary.
Le Foote
At Urban List, we love what the Swillhouse team brought—and continue to bring—to both Sydney's nightlife and culinary scene and their newest post Le Foote is no different. Set to open in mid-2022, their plan is to transform one of Australia's oldest pubs into a charming Euro wine bar and restaurant. Thankfully, they know we're a thirsty bunch so to tie us over until then, the Swillhouse gang are welcoming walk-ins all summer long for a bar takeover dubbed 101 George St. Expect speciality summer beers, natty wines, good times and a spontaneous lineup of live entertainment. The pop-up takeover will be alive and kicking from 1 November through to the end of February, so you're not going to want to miss it.
Frank Mac's
If you consider yourself a bit of a gin aficionado, then Frank Mac's should be next on your bar hit list. Venture beyond the gorgeously-thick, original 1840s sandstone walls and you'll uncover a cosy and sophisticated 120-person burrow that's perfect for an afterwork drink or intimate catch-up with your crew. Boasting a five-metre long bar stocked with over 100 juniper blends sourced from all over Australia and the world, this dining, bar and alfresco space is steeped in history and brought to you by the legends behind Sydney's Doss House, Ciara Doran and Eoin Daniels—so you know you're in for a good time. Expect a revered team of mixologists serving up a carefully-curated menu with a variety of signature cocktails and an impressive list of botanicals.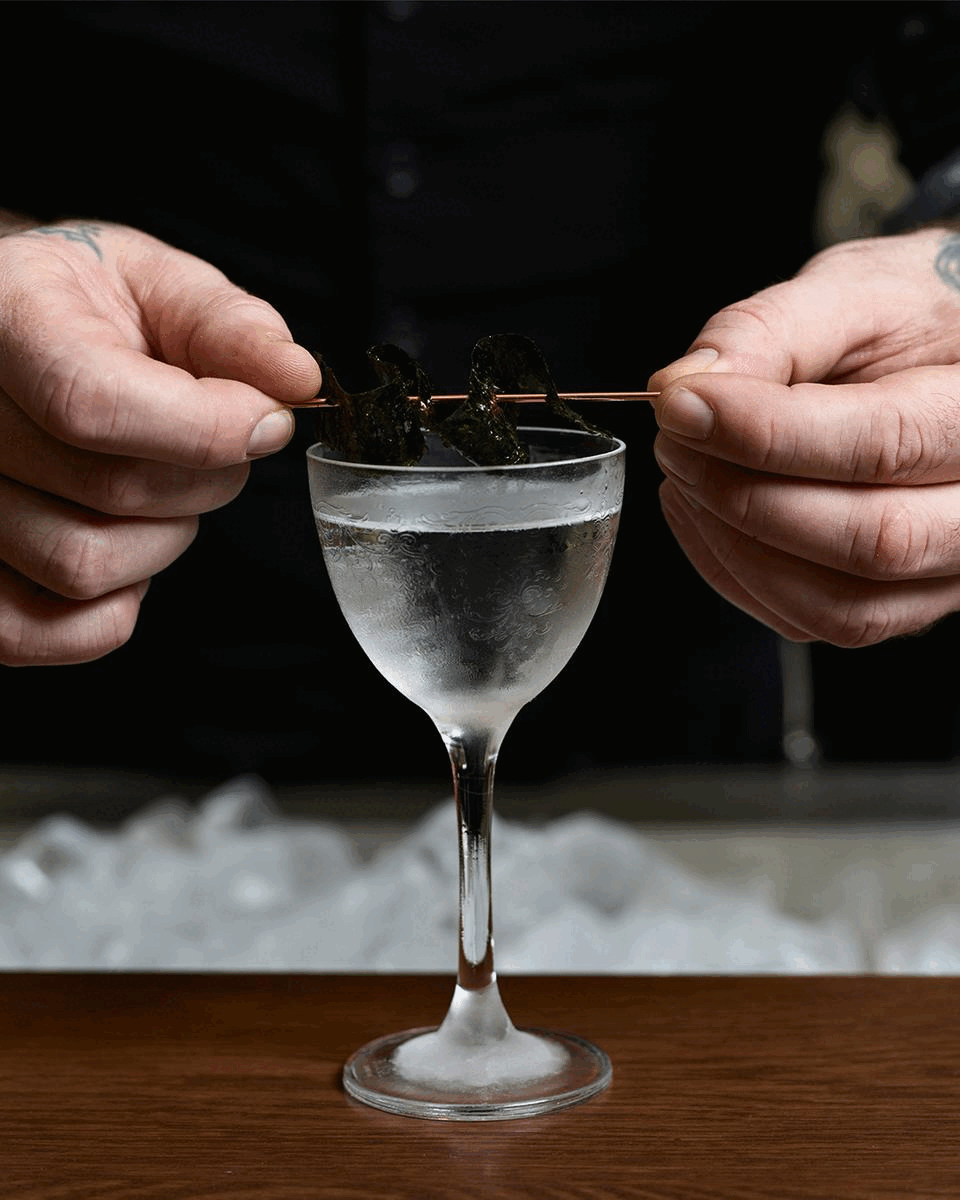 The Keel
An ode to the seamen of yesteryear, this small and purposeful rum bar nestled inside the original sailors' home is a warm and welcoming watering hole brimming with charm. Hidden away at 106 George Street, The Keel is an intimate yet laidback bar dedicated to not only deliciously-crafted cocktails but also ethical and sustainable practices too, giving back to the wider community with a sustainable footprint. While the spotlight is mainly on the drinks menu, you can pair your after-work or weekend tipple with a selection of light sailor-style snacks from the 'crew's mess' and nibbles menu, including freshly-shucked oysters, plantain chips and house bread with hummus.
Château Tanunda
Bringing the juiciness of South Australia's prized Barossa permanently to Sydney is Château Tanunda—a private and immersive wine tasting experience in the heart of The Rocks. Opening its doors in late 2021 with celebrated fine wine specialist Justin Lambert heading up the team, the intimate space is limited to groups of 18, making it the perfect place to sample a slew of Barossa faves with your work crew or for a special occasion with your mates. Home to an impressive collection of vintage wines that are up to 150 years old, it's certainly an unforgettable and personal experience that's ripe for the vino lovers among us.
Hickson House
Award-winning hospo giants behind The Barbershop and the Duke Of Clarence, Mikey Enright and Julian Train, have joined forces with ex-Manly Spirits head distiller Tim Stones to breathe life back into the ol' Saatchi & Saatchi garage and invite Sydneysiders to experience the distillation process at Hickson House Distillery. Transforming the iconic, heritage warehouse into a buzzing distillery, bar and restaurant, Hickson House is set to be a knockout destination for distilling experiences, long lunches, post-work drinks and weekend shenanigans. Set to open in December, the stills and barrels will sit alongside a soaring bar and dining space, overlooked by a more intimate mezzanine cocktail lounge.
If you're ready to level up your weekend plans or sink a few post-work bevvies with your crew in style, head to The Rocks—a rabbit warren of cosy pubs, intimate bars and live gigs, you can't really go wrong. Head here for more info and fire up the group chat.
Editor's note: this article was produced in partnership with the NSW Government The Rocks. Thank you for supporting the partners who make The Urban List possible. To read our editorial policy, click here.
Imagery provided.