Here at Urban List, we often talk about how your fashion thirst shouldn't cost the earth—and the same goes for your home.
Sustainable interior design is on the up and up, and at the forefront of the movement are Josh and Matt Design. With a cool 200k followers and 8 million likes on TikTok thanks to their upcycling and sustainable interior design tips and tricks, this creative duo have also just released their first-ever interiors collection in collaboration with Gumtree.
The collection includes 25 one-off pieces that were upcycled and designed using items sourced on Gumtree. All proceeds from the collection will be donated to Planet Ark to help them continue supporting the adoption of a national circular economy. But be quick, these gorg pieces won't last long.
Here's how to upcycle stylish items that have a positive impact on your home, the planet and your wallet, according to Matt and Josh Design.
Tell us about yourselves! Where did your journey in interior design begin?
We are Josh and Matt, two designers, artists and content creators based in Melbourne. Our journey began back in Sydney during the 2020 lockdown, where we were stuck at home with no work for weeks. Back then we had no colour and no art in the house. It was just a bare and blank white-walled studio. This kicked off our deep dive into interior design, colour, and art as we quickly realised how much we love it and we wanted our home to be our little sanctuary; somewhere that felt like an escape from everything else happening in the world! We began teaching ourselves to paint, as well as sculpture making, art experimentation, interior design masterclasses and before we knew it, we were nonstop designing.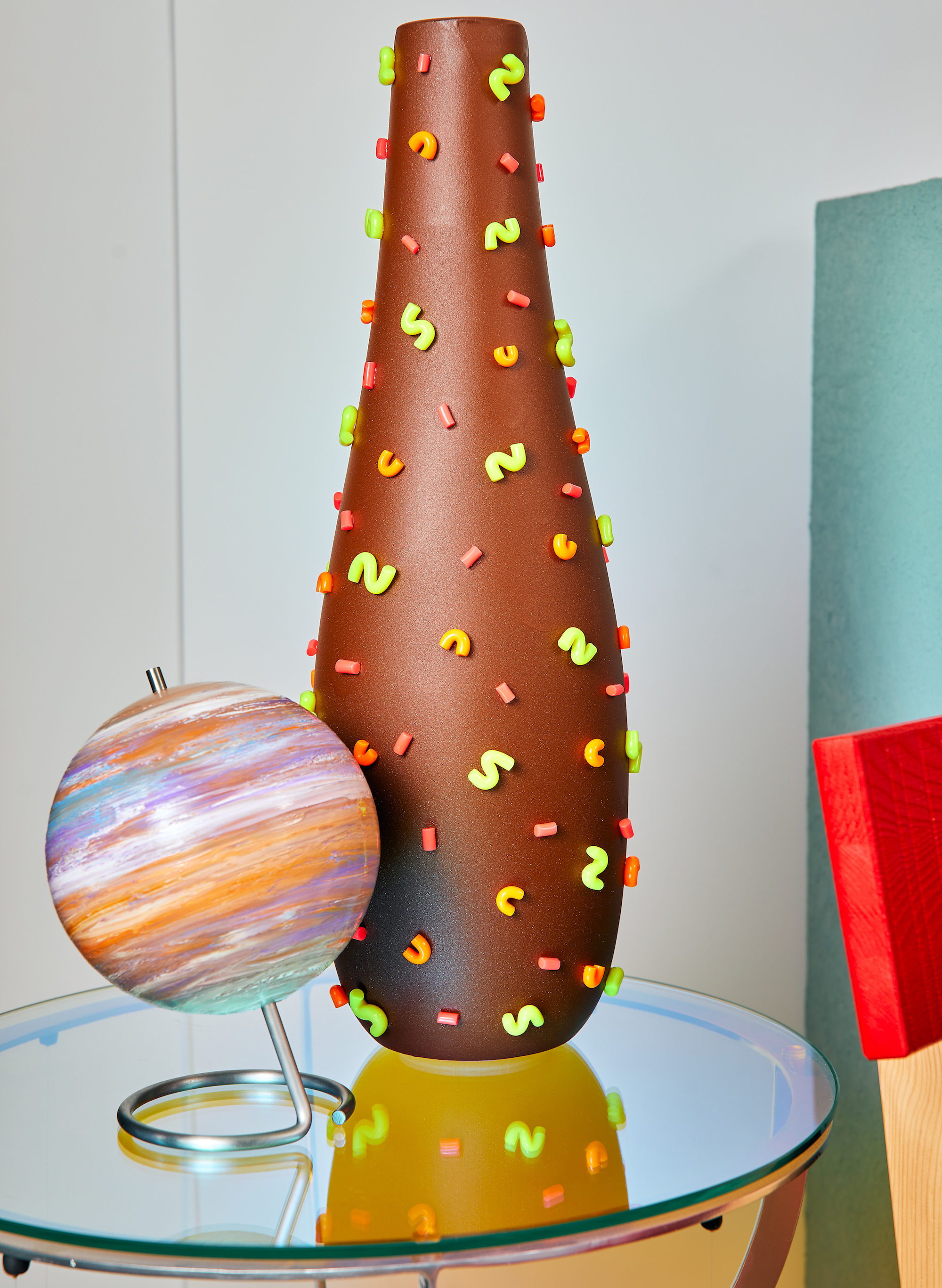 How would you describe your design aesthetic?
There are a few different elements we draw inspiration from. Postmodern design, retrofuturism and curated maximalism would be the main design languages. And our design inspirations would be Memphis Milano, Verner Panton, and Kelly Wearstler! We'd say our aesthetic is playful, fun, colourful and loud, but at the same time such a calming retreat, which can be hard to achieve when using colour.
You've got a casual 200k followers on TikTok. When did you start posting to TikTok and what was the moment that you started to really see traction?
We began our social media journey in February of this year! We moved to Melbourne with about 30 followers on TikTok, began posting our art, designs, and apartment and a few of our videos began going viral getting millions of views each and suddenly, we had found quite a large audience who shared our passion for art, colour, and design. It's been so amazing being able to connect with so many people and we feel so proud knowing our art lives in some amazing homes all over the world!
Were you always advocates for upcycling or has it been a process of migrating towards a more eco-minded aesthetic?
We've always tried to be as environmentally conscious as possible when it comes to how we decorate our apartment, and upcycling was a natural part of that for us. It really allowed us to not only explore our creativity but make use of what we already had and breathe new life into objects that would otherwise end up in landfill. One of our favourite upcycling projects is our Jupiter sculpture which was made from a broken water fountain!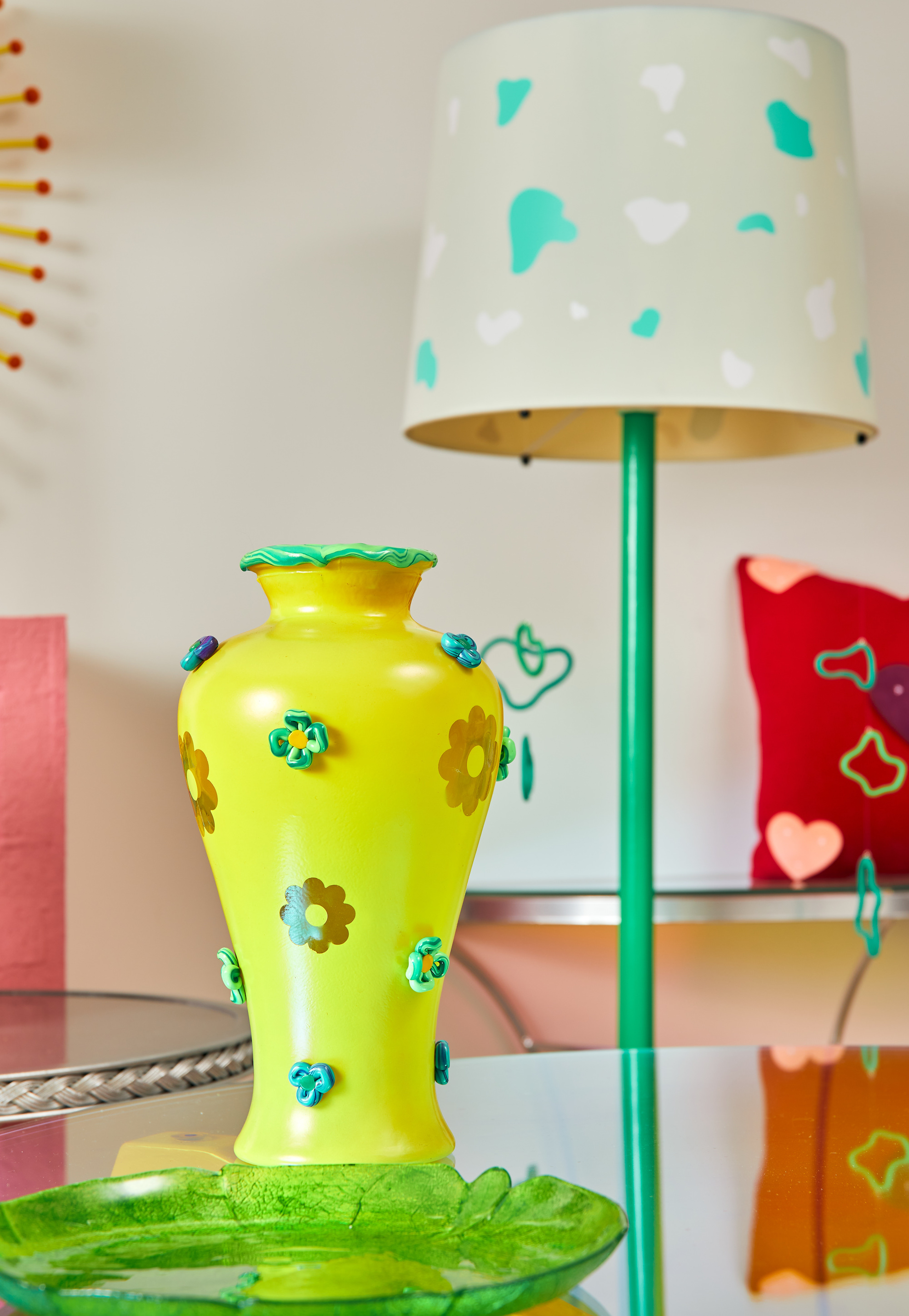 Can you tell us about your interiors collection that was created and designed by using upcycling items sourced on Gumtree?
Our collection is being sold through Gumtree with the profits going to Planet Ark to help continue their work in promoting a circular economy! We sourced some amazing pieces from Gumtree which we transformed into fun colourful pieces that blended art and function. We wanted to create a collection that felt like an extension of our own apartment. We were inspired by our love for space and our love of Melbourne architecture and kind of just blended our different personal interests into one-off furniture pieces. Our aim was to show upcycling is not only an eco-conscious choice but an opportunity to explore who you are and what you love. After all, your home should reflect you! Plus you can have a stylish home without it costing an arm and a leg!
You're experts at finding pre-loved items on Gumtree. What are your top search tactics?
We usually start with thinking about the material of the item we are looking for. You want pieces that will last a lifetime and handle being upcycled. For example, solid wood, metal, and glass are materials that can be upcycled in a multitude of ways and will last. So, we recommend using keywords such as 'Glass' or 'Wood' and that will help find higher-quality pieces.
What are your top 5 search terms for Gumtree that always deliver great finds?
Postmodern

Vintage

Retro

Sculptural

Custom
What are your top DIY tips for breathing new life into your pre-loved finds?
A thorough clean before you start ensures your upcycle goes smoothly.

Always start with a primer, it's going to make sure your upcycle lasts a long time!

Break things down into modular components, for example, if you just think about what you want to do for a tabletop, that may help inform your decision for the base. This prevents your upcycle from becoming overwhelming and you can focus on getting the job done.
What are your tops tips for selling on Gumtree?
The photo to us is the most important detail. Potential buyers need to be able to see the details and need to be able to imagine it in their own home. Style the product, have it amongst your own home decor, give your photo a story and before you know it your pre-loved item will be heading off to a new home!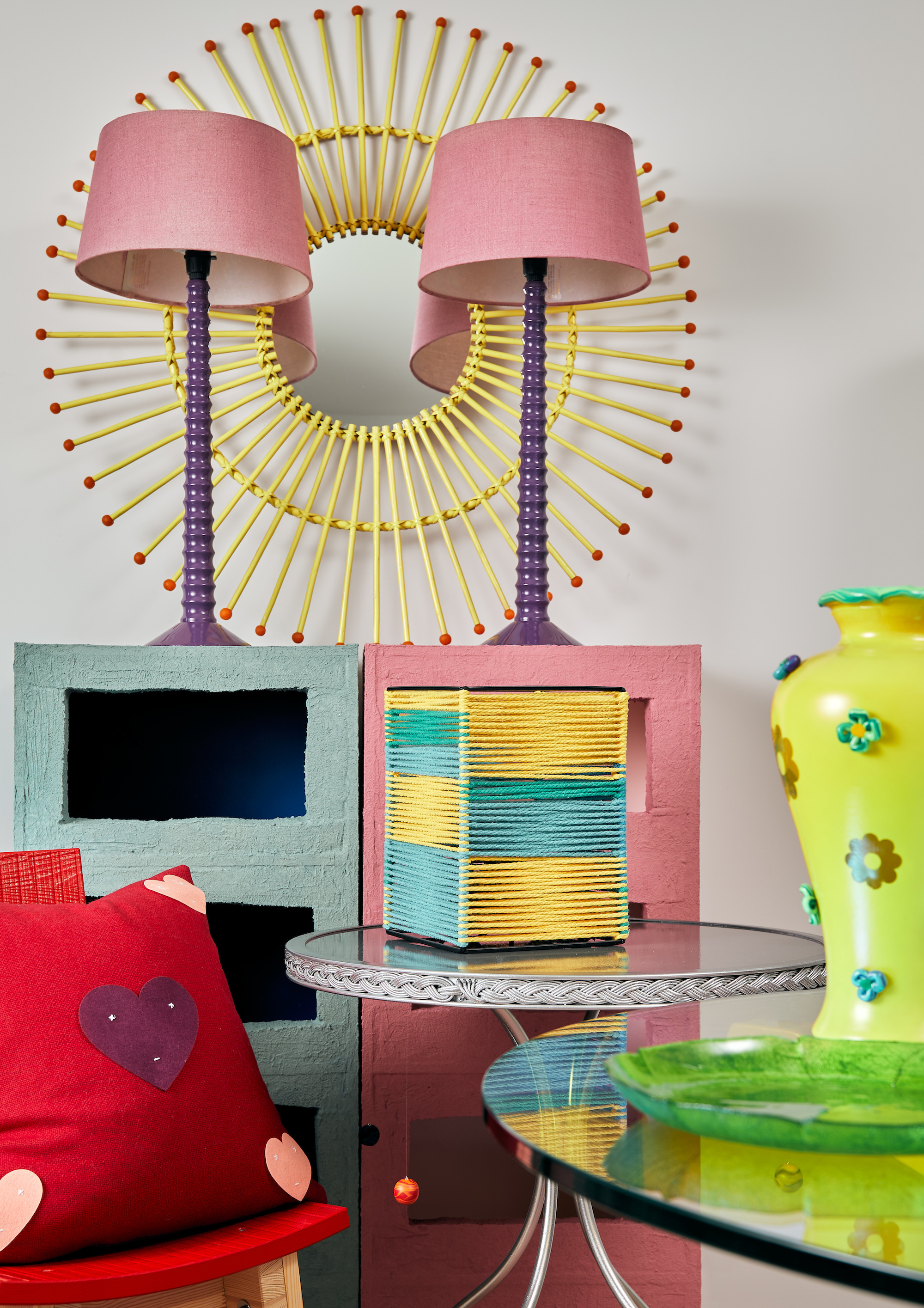 Renting an apartment can limit creativity, what tips would you give to someone looking to elevate their space without upsetting their landlord?
Our number one miracle product has been the command picture hanging strips. We hang all our art, decor, hanging mobiles with them and when you move it's a quick and easy removal!
Any final thoughts you'd love to share?
Upcycling is a win-win for your wallet and the planet! We hope our story helps encourage others with their own passions, interests, and creativity to continue exploring that and share it with the world! You never know where it can take you and the world will always need your creativity.
Draw some serious design inspo from Josh and Matt Design and make Gumtree your ultimate shopping and selling marketplace for pre-loved goods. Let's celebrate the power of upcycling and do good by the planet while levelling up your home. It's a big yes from us.
Image credit: supplied
Editor's note: This article is sponsored by Gumtree and proudly endorsed by Urban List. Thank you for supporting the sponsors who make Urban List possible. Click here for more information on our editorial policy.