Chicken Confidential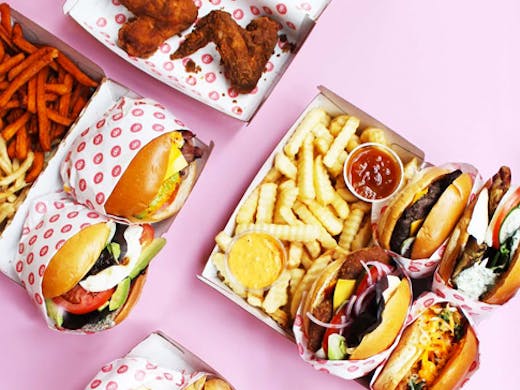 the verdict
As seems to be the road quite frequently travelled by hot chefs in Sydney, chef Luke Mangan has opened up his first of five organic burger joints Australia wide, the first launching in Sydney's Chifley Square food court. Mangan, who leads the team at Hilton's glass Brasserie, has an extensive list under his belt, managing 19 restaurants across five countries, as well as the food offering for Virgin Australia's Business Class and P&L Cruise Ships.
The menu is looking pretty clucky, with a range of wraps, burgers and salads, supplied by Inglewood Fresh Organic Free Range Chicken and if chicken isn't your thing, then you'll be pleased to know that beef is just as important as the bird at Chicken Confidential. With Chur Burger, Burger Project, Benny Burger and Huxtaburger all key players in the revolution of Sydney's burger scene, Mangan is a welcome addition to the every growing family.
The official menu will be launched in March– Mangan hopes to disperse the fast-food stigma around burgers: restaurant quality for restaurant prices. We can't sit still we're that excited!
---